Illnesses Plague the U.S. Body Politic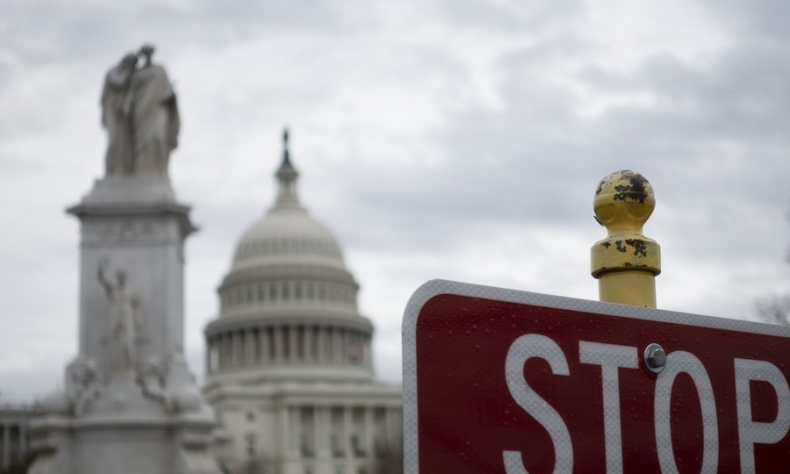 China takes the long view so I'm sure that Pelosi's provocative insult won't be forgotten.
Recently, strange illnesses have befallen the Democratic Party in Washington, DC. President Joe Biden suffered a rare case of "rebound Covid" after seemingly recovering from his initial infection. More worrisome, however, are the illnesses infecting the American body politic. The country itself is divided right down the middle, resulting in political sclerosis.
At the same time, the Democrats seem to be suffering from a case of political schizophrenia where its two leading personalities don't seem to be communicating with each other. The brouhaha over House Speaker Nancy Pelosi's ill-advised and clumsily executed trip to Taiwan, less than a week after the fifth virtual conference between Chinese President Xi Jinping and U.S. President Joe Biden, which overshadowed the call, is a case-in-point.
Biden becomes a titular head of Democrats
Democrat Biden, as the titular head of his party and Democrat Pelosi, second in line of presidential succession, should be speaking with one voice on U.S.-China relations, but they are not. The Biden-Pelosi schism, in fact, dominated the call between U.S. and Chinese leaders less than a week before the visit, when it was still a poorly kept, but rumored, secret. It was a major distraction that detracted from attempting to address and continuing to solve the myriad differences that threaten bilateral relations, and global peace and stability.
I'm a lifelong Democrat. I was the President of Young Democrats at my university, I've worked for Jimmy Carter, I've been a legislative assistant in Congress. I simply can't believe Biden's proffered explanation, that despite Pentagon warnings that the trip would be dangerous and provocative, Biden deferred to Pelosi, who he's known for decades, since she headed an independent branch of government. Constitutionally, the president has the most power running foreign affairs. Next comes the Senate that approves treaties and ambassadorial appointments. The House comes last. The rationale rings hallow.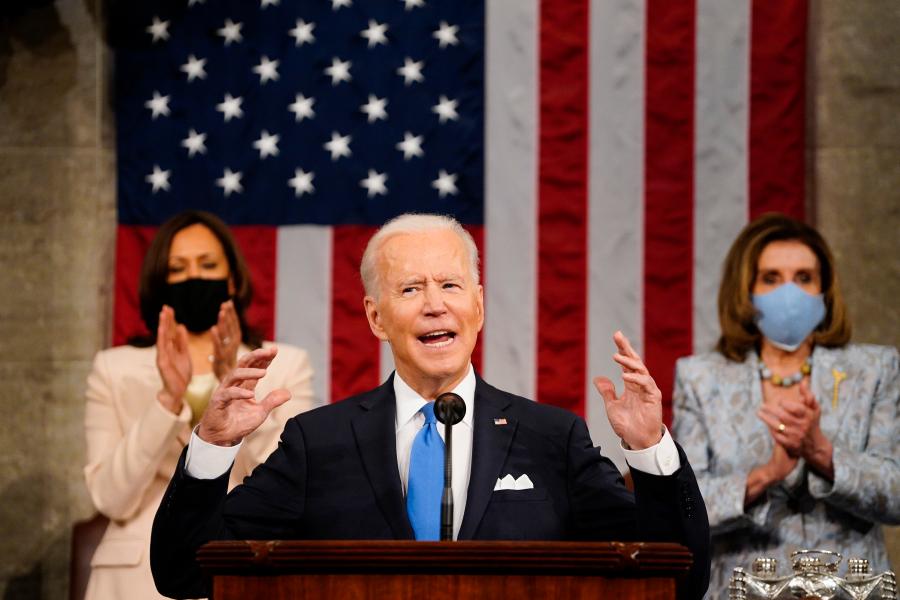 The only logical explanation was that this was a desperate political manoeuver designed to stick it to China because anti-China sentiment in the United States is about the only issue both parties can agree upon. Given Biden's dreadful ratings, and given that the party out of the White House almost always loses seats in a midterm election, Pelosi must have hoped that thanks to her visit, Democrats would pick up enough votes to maintain or enhance their razor-thin majority in both houses come November 8. Unfortunately, as she well knows, polls consistently demonstrate that foreign affairs rarely influence voters. Especially, in this election, where inflation and economics will dominate, the 1992 words of Bill Clinton's campaign advisor ring true: "It's the economy, stupid!"
Pelosi has, however, succeeded in provoking Chinese mainland and dividing the people in Taiwan island. Not all people in Taiwan welcomed her. In a United Daily News poll fielded after the visit was confirmed, almost two-thirds of respondents said that the visit was destabilizing. At Pelosi's hotel, protesters even held up signs saying "Yankee go home."
A poison to U.S.-China relations
In addition, Pelosi's provocative visit was the latest hit to the finely crafted solution of Mao Zedong, Zhou Enlai, Richard Nixon and Henry Kissinger that led to the 1972 Shanghai Communiqué and subsequent agreements which flipped the U.S. from recognizing Taipei to embracing Beijing as China's sole government. Starting from Carter's Administration, continuing to Trump and Biden, the U.S. government has shrunk the fig leaf of non-recognition of Taiwan to the point that the fig leaf has nearly disappeared. Before Pelosi's visit, the latest outrages were Trump's "2018 Taiwan Travel Act", which normalized previously forbidden government-to-government official contact, and the successful invitation of the de facto "diplomat" from Taiwan authorities to Biden's inauguration.
Hopefully, the Pelosi debacle won't derail a prospective in-person presidential meeting in mid-November. The meeting is not enough though and should be followed by renewed bilateral Sino-U.S. discussions such as were held when two-state relations were more normal.
Perhaps, the best that could be said of the two hour, 17-minute call, the fifth between the leaders of the two most powerful global actors, and the first since March 8, is that it happened at all. Especially when relations are as strained as they are, keeping lines of communication open, are a must. Talking is better than fighting, even if both sides apparently spent some of the time talking past, rather than engaging with, each other. And it goes without saying that verbal sparring is preferable than coming to physical blows by the armies of two nuclear nations. Sadly, at the moment, one cannot rule out future physical combat or worse, as horrifying as it is to contemplate, given ever increasing tensions involving the status of Taiwan, Taiwan Strait and of the South China Sea.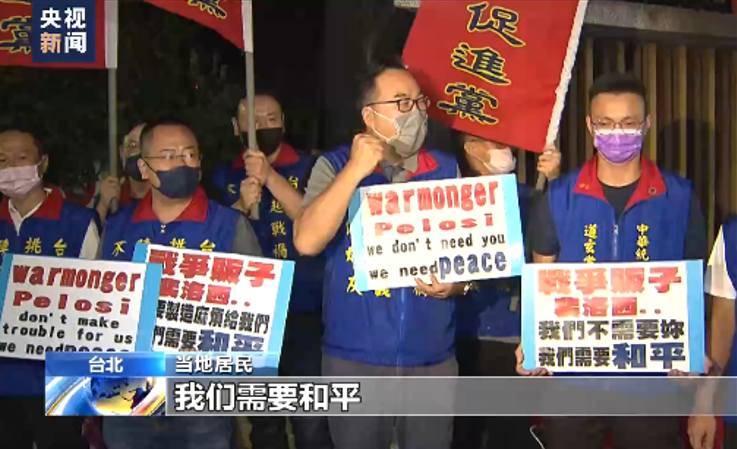 Globally, headlines were grabbed by China's warning to the U.S. government about "playing with fire over Taiwan", and Biden's reiterating U.S. support for the "one China policy", the cornerstone of bilateral relations since the Shanghai Communiqué was signed by both countries in 1972. However, other important matters were also vetted.
The discussions included the exchange of views about the war in Ukraine, an ongoing global concern, especially going forward with more casualties to come on both sides and with the continuing universal impact on food and energy security. Although neither side revealed much about the nature of those discussions, airing perspectives was important so each side knows where the other stands.
Similarly, macroeconomic matters, including tariffs, were discussed, but there seems to have been no progress on them. They're still very much works in progress but it's clearly up to the U.S. side to take the first step, since it was Trump who imposed them in the first place.
Views on climate change, global health security and "counternarcotics" were discussed. It is heartening that both sides agreed to have their respective teams work on developing mutually acceptable action to address these specific matters of mutual concern where national interests clearly overlap. And we certainly are in urgent need of some confidence building measures to get derailed bilateral relations back on track. Yet, these topics have been discussed ad nauseum in prior bilateral meetings with little to show in terms of concrete results. At this point, it still seems like little more than déjà vu all over again.
Where is the way out?
While working to find solutions or pathways on these specific topics, among others, both sides need to come together to ensure that two things happen in the coming months.
First is an in-person meeting between the two leaders, something which Covid has prevented. Vice President Biden last met Xi in person in 2013. If not derailed by Pelosi's visit or other events, the meeting is likely to be on the sidelines of the G-20 in Bali, Indonesia in mid-November.
The in-person meeting, however, could very likely be scuttled due to Pelosi's trip and the "in your face, screw you China" manner in which she conducted it. If this is the case, it will be a tragic misstep since no matter that they've now had five virtual meetings, there's no substitute for looking each other in the eye and taking each other's measure. In my experience, there's some vital nonverbal energy missing that only can occur face-to-face.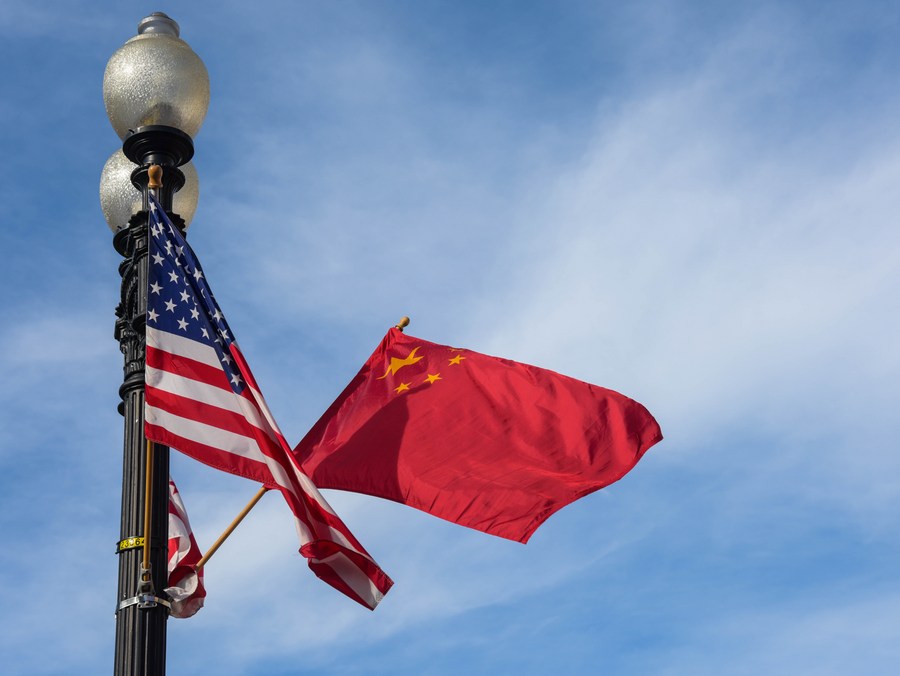 And if that in-person meeting takes place or not, the second even more important thing is to resurrect and re-establish regularly-scheduled, in-person bilateral dialogues. The Strategic Economic Dialogue began in 2006 under the leadership of Presidents Hu Jintao and George W. Bush and was broadened beyond economic issues in 2009 under Hu and Barack Obama in 2009 to the Strategic & Economic Dialogue (S&ED).  During this period U.S. cabinet secretaries, Chinese ministers, related senior officials and respective military officers met to review, revise and announce progress in a wide range of issues critical to both sides. True to form, Trump and his cancel culture abruptly axed them and the robust direct in-person contact that they engendered.
Last year's in-depth study "Engagement Revisited: Progress Made and Lessons Learned from the U.S.-China Strategic and Economic Dialogue" by the respected US think tank, National Committee on American Foreign Policy (NCAFP), presented empirical evidence of the bilateral dividends of collaboration.
As the NCAFP study demonstrated, the dialogue process was not easy, especially at the beginning given diverse cultures, conflicting interests, and the wide gap between governance models. But it led to numerous agreements such as in the macroeconomic sphere where China and the U.S. made good on key commitments to rebalance their domestic economies in the wake of the global financial crisis. China increased its domestic consumption from 49 to 55 percent of GDP by the conclusion of the S&EDs, while the U.S. cut deficit spending by almost two-thirds in the same period.
The process also imposed deadlines for progress on critical issues, spurring internal decision making on both sides, rather than letting issues morph into larger, harder to address problems.
Importantly, the dialogue process gave both sides a better understanding of the other's disparate bureaucracies and decision-making processes. The S&ED revealed and helped bridge the differences between each side's bureaucracies, which in turn allowed for more positive movement on important matters. The process of engagement actually provided a risk-reduction mechanism and improved mutual understanding of intentions well before they could cause larger problems for either side. Today, these benefits have disappeared and been replaced by fear-mongering based on lack of contact, misinformation and false perceptions.
China has exercised restraint in light of the provocatively aggressive nature of Pelosi's visit. The Chinese military's live-fire exercises and ban on shipments of foodstuffs, sand, etc. made China's point—for the moment. But China takes the long view so I'm sure that Pelosi's provocative insult won't be forgotten. As we say "he who laughs last, laughs best" or, in the words of my friend, Professor Donald Lewis: "the Chinese prefer their revenge to be served cold."
The article reflects the author's opinions, and not necessarily the views of China Focus.