Import Expo:China's Major Proactive Move to Open Its Market to the World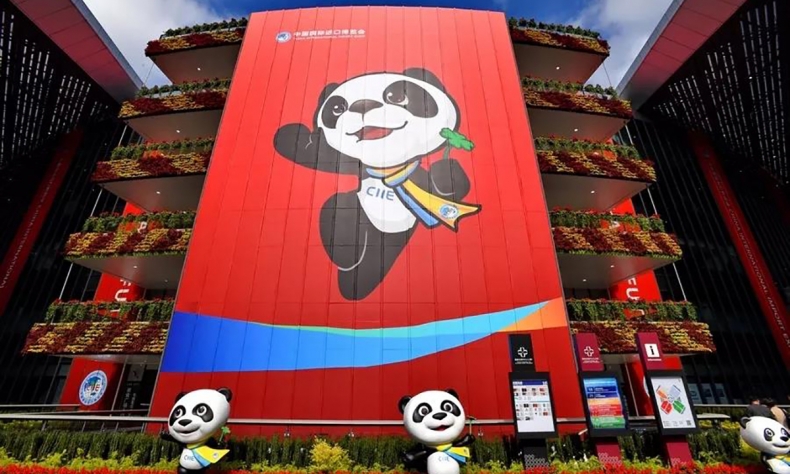 The import expo, which has attracted companies from all over the world, will drive the development of the local economy while also providing an opportunity for Shanghai and its surrounding areas to improve the performance of its service industry and promote the development of new technologies.
The first China International Import Expo(CIIE)is to be held in Shanghai on November 5-10, 2018. Up to now, more than 3,000 companies in total from 138 countries and regions have already confirmed their participation, among which more than 200 are Fortune Global 500 companies and industry leaders. 81 countries have confirmed that they will put up national pavilions. The scale of the CIIE will be the largest in industry and trade expos.
The high-profile of the Expo is arranged under the positioning of a first-class international expo and an important platform for China's diplomacy. Leaders of China and other participating countries will attend the opening ceremony together. Contents of forums under the expo are substantial and informative: three parallel forums and the forum of Hongqiao international financial and economic media and think tanks will be held subsequently.
China's efforts to proactively open its market to the world
The CIIE aims at boosting imports and serves as an international public good offered by China to promote economic globalization which benefits all economies.
Policies favoring domestic economy, such as US President Trump's unilateralism and protectionism based on "America First" policy is impeding the development of the global value chain.
As we stand at a crossroads in the future development of globalization, China's decision to hold its first import expo is fully representative of its will and determination in shouldering the responsibility of a major power and upholding global sustainable development by proactively opening up its market.
Exploring China's market is a vital opportunity for Many countries
After four decades of reform and opening up, China's economy has seen rapid growth — its GDP has become the world's second largest, and its foreign exchange reserves are the world's largest. The trend towards a consumption-driven economy across is gaining momentum, and the average annual growth of consumer markets has reached 10%.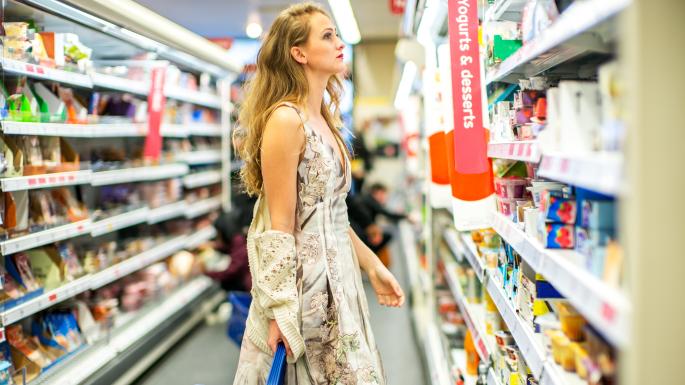 Trade data indicate that China's imports grew by 16 % in 2017, reaching $1.84 trillion, only smaller in size than the US. China's contribution to global trade growth was 16 %, the largest in the world. The growth rate of China's import from countries along the Belt and Road was 19.8% in 2017, which was 10.3 percentage points faster than growth of China's exports to these countries. China's import growth rate in the first three quarters of 2018 was 2.2 times that of its export growth rate, and the drive of demand of China's market toward the world economy has become greater.
As pointed out in the latest UNCTAD (United Nations Conference on Trade and Development) report, against the backdrop of sharp drop in global foreign direct investment (FDI) in the first half of 2018, China's performance went just the opposite way and realized 6% growth, becoming the world's largest recipient of FDI. The sales performance of foreign companies in China has increased every year, among which the performance of US companies increased from $45bn in 2001 to $600bn in 2016, an increase of 13.3 times. Cooperation and foreign investment by Chinese companies have provided a significant channel for foreign corporations to explore China's market and have helped to integrate China's market with foreign markets at a deeper level. By holding the import expo and actively expanding the scale of imports, China is creating new opportunities and a platform for foreign countries to share in the benefits of China's development.
A Move to Drive High Quality Domestic Economic Development
China's economy remains in a period of structural adjustment, industrial transformation and upgrading. It is gradually transforming from a model of massive growth driven by the demand side to high quality development driven by the supply side which figures in higher efficiency of production factors. International experience has proved that open and free macroeconomic policies are essential to stimulating innovation of domestic companies, promoting the efficiency of the economy and realizing the rise of total factor productivity. Against this backdrop, the import expo has brought development opportunity to the global economy and at the same time is driving the balanced development of China's foreign trade, improving the efficiency of China's supply-side system and meeting the upgrading consumption needs of the Chinese people.
The import expo is a key action that is intended to expand imports. It will cater to the demands of China's market and propel China's development by collaborating with policy measures including lowering tariffs, boosting facilitation and realizing equal treatment of domestic and foreign companies. China has been proactively expanding imports on the basis of foreign trade policies featuring stabilizing exports and promoting economic development in recent years, so as to satisfy the diverse requirements that come along with domestic consumption upgrading. China's domestic consumption growth has slowed recently, with the growth rate of total retail sales of consumer goods during the past three quarters reaching just 9.2 percent, the lowest rate over the last decade. However, online consumption of physical goods driven by mobile payments maintained 27.7 % growth, and consumption in middle and eastern China and rural areas has been growing significantly. Overall consumption growth presents a structural change.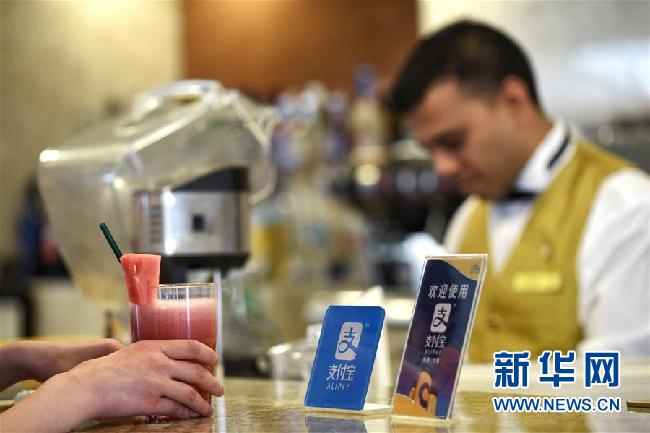 China's government has made efforts to strengthen practical preferential measures including lowering tariffs, promoting trade facilitation and realizing equal treatment of domestic and foreign companies since the beginning of the year to provide a solid basis for cutting consumption costs and driving domestic consumption. On the other hand, the upcoming import expo will create a favorable environment for exchanges that close the gap between China's consumers and foreign manufacturers while directly connecting suppliers with consumers.
The import expo offers a platform for China's manufacturers and foreign manufacturers to engage in close talks over possible cooperation. It can also promote knowledge and technology spillover and facilitate China's industrial adjustments, transformation and upgrading. By inviting leading foreign companies to the event, the import expo will become a new platform that encourages exchange. The import expo has attracted high and new technology companies, including Olympus, Bosch and 3M. It is also set to include leading corporations in fine manufacturing in the form of Steinway & Sons and Dynaudio. Medical and health companies will also be present, including Roche Group and Johnson & Johnson. Foreign exhibitors are using the import expo as a channel to explore the great upgrading consumption market of China, as well as a platform to display their technologies and innovative services. With numerous renowned brands gathering together at the same event, the import expo can boost exchanges and cooperation between companies that acquire knowledge resources and companies featuring technological resources.
The import expo is a concentrated exhibition of China's business friendly environment. The import expo, which has attracted companies from all over the world, will drive the development of the local economy while also providing an opportunity for Shanghai and its surrounding areas to improve the performance of its service industry and promote the development of new technologies.
Additionally, the expo will promote commercial activities and development patterns of the exhibition industry, optimize the municipal environment and forge an international platform for exchanges.
By Pang Chaoran, assistant research fellow at the Chinese Academy of International Trade and Economic Cooperation (CAITEC) under the Ministry of Commerce