Increasing Jobs for Locals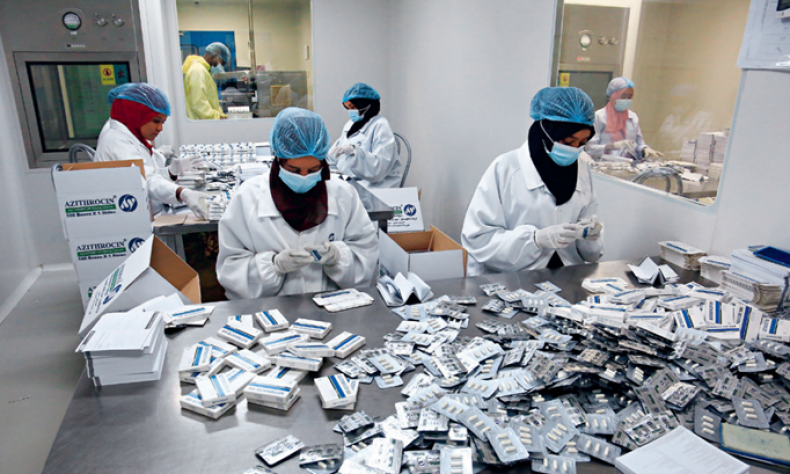 The trend of Chinese investments in Africa shows a healthy diversification in various sectors, enhancing not only job opportunities, but also steady skill development and capacity building.
During a recent visit to the Lekki Deep Sea Port in Lagos, Nigerian Minister of Information and Culture Lai Mohammed called the Chinese-built port, which is expected to go into operation later this year, "a game-changer and a pacesetter because of the impact it will have on the nation's economy and the jobs it will create."
According to estimates revealed by the minister, the Lekki Deep Sea Port, which would be the deepest sea port in West Africa, "will create 169,972 jobs and bring revenues totaling $201 billion" to local and central authorities in the country through taxes, royalties and duties.
The port, which covers a land area of 90 hectares and has concession period of 45 years, is a massive project under "build, own, operate and transfer" model, with Chinese company China Harbor as both its major financer and contractor.
The project is a key component of the Belt and Road Initiative (BRI), a massive infrastructure network of land, maritime, air and cyber connectivity between and within countries across the world that was launched in 2013.
The Lekki Deep Sea Port project is one of many Chinese investments that is not only generating jobs, but also changing the socio-economic landscape in Africa.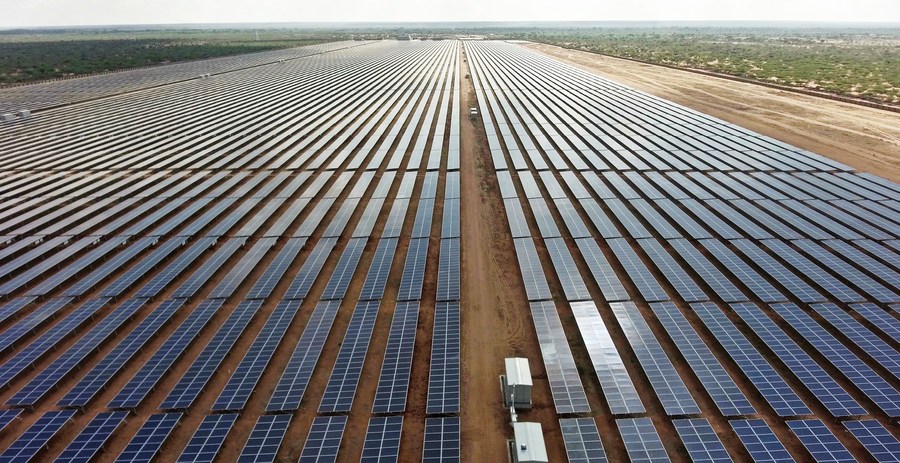 Labor advantage
Titled Dance of the Lions and Dragons: How Are Africa and China Engaging and How Will the Partnership Evolve, the report released by consultancy McKinsey & Company pointed out that "a walk through a Chinese factory or construction site almost anywhere in Africa will confirm what our research finds: Chinese enterprises overwhelmingly employ local workers." The more than 10,000 Chinese firms in Africa have employed several million Africans, according to the report.
The reason why the Chinese investments in Africa are spurring unprecedented job creations is not too difficult to understand. Though China rose to global manufacturing prominence through the advantage of large, low-cost manpower, Africa currently holds the advantage of a relatively large pool of labor with low cost, and Chinese firms are utilizing the advantage to scale up investments in the region. The result is the unprecedented surge in job creation across Africa.
From 2000, when China encouraged its enterprises to go global, direct investment from China has risen by more than 25 percent per year, entering a stage of "rapid development in small steps."
The founding of the Forum on China-Africa Cooperation (FOCAC) in 2000 has not only guided the Sino-African cooperation in economy, trade and investment, but also established mechanisms to drive its momentum. The 10 cooperation plans outlined at the FOCAC Johannesburg Summit in South Africa in 2015, the eight initiatives of the FOCAC Beijing Summit in 2018 and the nine major programs outlined by Chinese President Xi Jinping at the Eighth Ministerial Conference of FOCAC in Dakar, Senegal, last year were pivotal in their respective historical contexts in advancing and promoting the climate of massive inflow of investments from China.
The mechanisms of enhancing cooperation between the two sides have given considerable boost to the entry of African products into the Chinese market, which has helped create massive amount of jobs back in Africa.
The BRI has created the enabling environment for China-funded or China-assisted massive infrastructure construction in key sectors of roads, railways, industrial parks and power generation, to help establish Africa as a hub for trade, manufacturing and investment.
The incremental quality of cooperation between China and Africa has seen the economic, trade and investment relationship shift from one dominated by merchandise trade and contracted projects to one with a focus and emphasis on multi-area investment and multi-dimensional capacity building, which has considerably accelerated Africa's industrialization and also increased its independent capacity for sustainable development.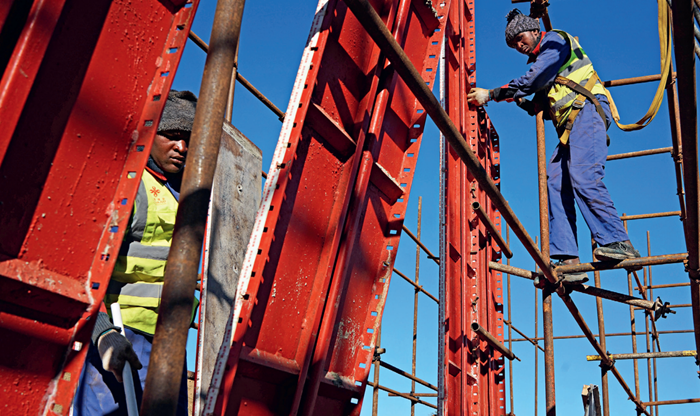 Chinese investment in Africa
China's direct investment stock in Africa reached $47.4 billion in 2020, ranking the fourth among all investors in Africa. Of course, the outbreak of COVID-19 dealt a heavy blow to foreign investment in the continent. Figures from the United Nations Conference on Trade and Development show that the inflow of foreign investment to Africa dropped by 15.6 percent in 2020. However, this trend was mitigated by the boldness of Chinese enterprises to explore investment opportunities even amid the then rampaging COVID-19 pandemic. Data from China's Ministry of Commerce show that China's direct investment in Africa reached $2.59 billion in the first nine months of 2021, up 9.9 percent year on year.
The trend of Chinese investments in Africa shows a healthy diversification in various sectors, enhancing not only job opportunities, but also steady skill development and capacity building. The risk of the so-called demographic time bomb on account of youth unemployment is gradually waning as Chinese investments in the continent absorb the emerging labor force, especially the youth, not only bringing them means of livelihood, but also imparting expertise to thrive, sometimes even on their own.
Despite an investment climate and economic cooperation of mutual advantage between China and Africa, institutional challenges, infrastructure deficits and energy deficiencies remain challenges in Africa, as the continent makes its bid as the next "workshop of the world," a title to which the continent is potentially entitled but must strive considerably and optimally to achieve.
China, apart from its practical contributions to the renaissance in Africa, especially in its emerging profile as a key hub, is also a powerful example and inspiration to Africa, in the region's bid to overcome difficulties and realize the potential of prosperity and good life for the people.
The author is director, Center for China Studies in Abuja, Nigeria.