India and China Should Be Partners Rather Than Rivals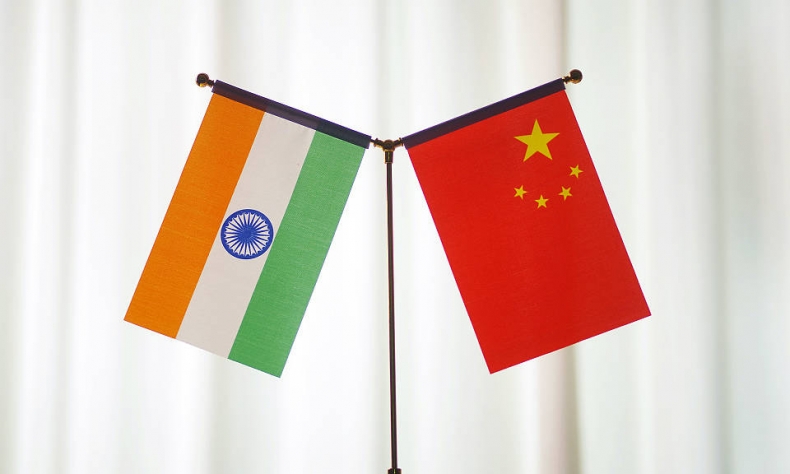 Temporary incidents at the border areas or some forces in the West should not interfere in the development of Sino-India relations.
Since the start of the border standoff between Indian and Chinese troops along the Line of Actual Control (LAC) in Ladakh region this May, the relation between India and China has continued to remain tense. And following the bloodiest military clash in 45 years, the Indian government under Prime Minister Narendra Modi's leadership has taken a slew of measures to reduce the presence of China in its domestic market that has brought challenges to bilateral relations.
The foreign ministers' meet in Moscow: the ice has begun to break
However, the bilateral meeting between Indian Foreign Minister S. Jaishankar and Chinese State Councilor and Foreign Minister Wang Yi in Moscow on 10 September was seen as an effort to repair Indo-China ties that have been hit by the ongoing border conflict. The two ministers tried to normalize heated tension by adopting a five-pronged approach to disengage and de-escalate before the first interaction since the standoff between Prime Minister Modi and Chinese President Xi Jinping at the 12th BRICS Summit to be held on November 17.
It's really encouraging to see that the foreign ministers' meeting sent out a strong signal that both nations are now willing to soften stand to bring down the temperature along the LAC as the very first point in the five-point agreement said— "both sides should take guidance from the series of consensus of the leaders on developing India-China relations, including not allowing differences to become disputes." Undoubtedly, the foreign ministers meeting focused to hedge the ties on increasing economic and commercial cooperation between the two countries.
A strong note of hopes for a diplomatic settlement has been surfaced now as defying pressure from the Trump administration to ban Chinese telecom giant Huawei as a threat to "national security", the Narendra Modi government has now shown its willingness to welcome Huawei as a vendor to participate in the country's next-generation 5G wireless networks construction. As Indian Minister of State for Electronics and Information Technology Sanjay Dhotre said in the Lok Sabha (Lower House of the Parliament) on September 16 that the government had no plan to exclude Chinese companies Huawei Technologies and ZTE from its 5G network infrastructure contracts. He also revealed that there was no proposal within his ministry to ban all apps that are linked to China.
Banning various Chinese apps sour Sino-India ties
The announcement of the Ministry of Information Technology was markedly different from the Modi government's anti-China stance of banning various popular Chinese apps that has derailed Sino-India ties in recent months.
Right after the June 15 border clash in Ladakh in which 20 Indian soldiers were killed, India has banned over 200 Chinese apps due to concerns mounting over sovereignty, integrity, and security of the country. Although Modi's pitch for "Made-In-India Apps" under his much-hyped "Atmanirbhar Bharat" (self-reliant India) mission is a welcome move, restrictive practices against Chinese products and apps are both unrealistic and harmful to India's interests, and may eventually lead to a lose-lose situation. Boycotting Chinese products will be a tough challenge for India since its manufacturing sectors have been heavily dependent on products imported from China. More importantly, the Modi administration would be aware that banning Chinese apps, in particular, TikTok and WeChat has led to the loss of millions of Indians' means of livelihood.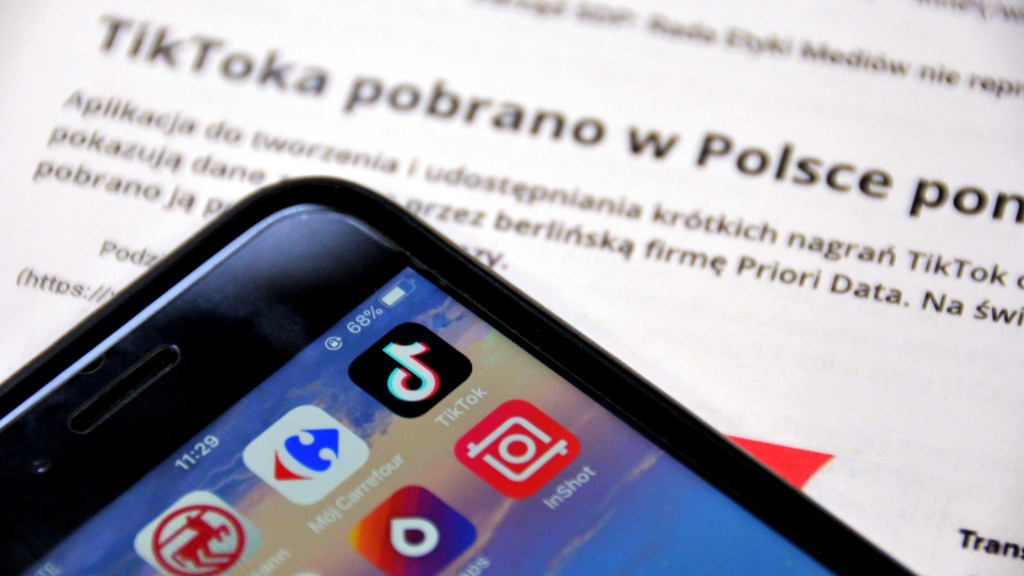 Many Indian analysts as well as opposition leaders believe that the Modi government's boycott of Chinese goods and ban on Chinese apps are done in order to divert Indian people's attention from his government's poor performance in addressing the ongoing coronavirus crisis. In other words, Modi's ban on Chinese apps is his cunning move to channelize extreme national sentiment against China to his Bharatiya Janata Party's (BJP) favour in the upcoming state elections.
Notably, Chinese investors and companies have been investing for years in Indian companies, pouring about $4 billion into Indian start-ups, according to Indian Council for Research on International Economic Relations. Today, 18 of India's 30 unicorn companies have been funded by Chinese tech companies.
As such, the ruling BJP's boycott chorus against Chinese products or blocking Chinese apps or reducing imports from China is a frog-in-the-well kind of perspective that cannot help India's development, but rather negatively affect the interest of Chinese enterprises to invest in India as well as overall bilateral cooperation. It is hoped that India shouldn't kill the economic relations with China for America's strategic interest.
Trump's restrictions will not affect Huawei's leading technology position in the 5G sector
As part of his trade and tech war against China, US President Donald Trump has mounted diplomatic pressure on its allies including India to ban Chinese telecom gear vendors Huawei Technologies Co. and ZTE Corp. from participating in their 5G network rollout. The US President and his team on many occasions have alleged that Huawei and ZTE are a threat to privacy and national security without any factual basis and concrete evidence and are involved in snooping for the Chinese government. The Trump administration also banned Huawei from participating in laying down 5G networks in the US. The UK has barred Huawei from its 5G networks. The White House also banned US companies including Qualcomm, Google, and Micron from selling chips and software to Huawei in May 2019. On August 16 this year, the U.S. Commerce Department announced it will further restrict Huawei's access to US-designed chips.
In accusing Huawei Trump said in an appearance on Fox News on August 16, "We don't want their equipment in the United States because they spy on us". Huawei has repeatedly denied this allegation. Undoubtedly, Trump's stance on Huawei and ZTE technology is full of political purposes and a flagrant attempt to hinder normal market cooperation and scientific and technological development under the pretext of "national security". The truth is that the US President could not stomach the fact that China as a developing country can also excel in the United States in science and technology and innovation. As such, he has exerted his state power to attack and suppress private competitive Chinese companies.
Trump nudges Modi to bar Huawei from 5G roll-out
During his maiden visit to India in February this year, while meeting with Modi, Trump discussed measures to explore collaboration between the two countries in the 5G mobile network roll-out. However, although many of US allies such as the UK, Australia, New Zealand, Canada and Japan banned Huawei from their 5G networks projects and associated infrastructure, so far India does not issue a formal ban on Huawei and ZTE despite Modi's coziness with his "big friend" Trump.
It should be mentioned here that on December 30, 2019, the Department of Telecommunications (DOT) of India invited enterprises from various countries including Huawei to participate in 5G trials. As India's Telecom Minister Ravi Shankar Prasad announced: "The government has allowed all applicants, including China's Huawei Technologies Co. Ltd, to participate in 5G trials." More importantly, India's ministry of external affairs (MEA) is in favour of allowing Huawei for the digital development of India despite a strong chorus against China following the Galwan Valley clash.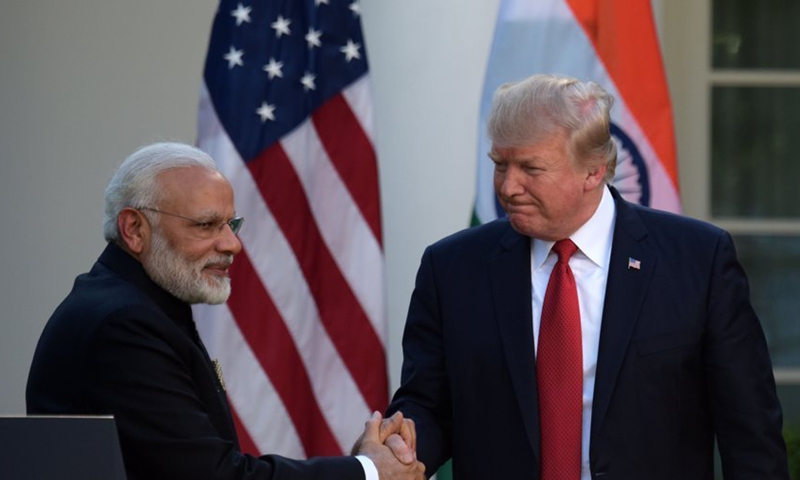 Huawei is a good fit to achieve India's dream of a digital economy
The 5G which is the next-generation cellular technology with download speeds stated to be 10 to 100 times faster than the current 4G LTE networks can bring socio-economic growth in every corner of India and support the government's flagship campaign for "Digital India". It can play a critical role in infrastructure, societal development and e-governance. The digital development is very important for India's economy. And Huawei has cutting-edge technology and will best facilitate India's realization of its dream of becoming a digital economy and building competitiveness.
The Chinese vendor has already deployed 4G networks for India's mobile operators such as Reliance Jio, Bharti Airtel and Vodafone Idea and state-run BSNL. These telecom companies have been heavily dependent on Chinese equipment in its 4G networks. Another reason is that the telecom equipment provided by Huawei and other Chinese firms is cheaper than European competitors like Finnish telecom equipment maker Nokia and Swedish vendor Ericsson. Since Huawei has been part of India's 4G telecommunication network, if Indian government shuts doors to Huawei and ZTE, the country's 5G rollout is bound to pay prices as much as 35 percent higher, according to a report by Business Standard. According to a Financial Express report published on June 23, 2020, "The market size of the telecom equipment in India is around Rs 12,000 crore (about $1.59 billion) and Chinese equipment accounts for about 25 percent". It also added telecom operators could see an increase in their procurement cost in the range of 15-20 percent if Chinese vendors are banned.
As a private enterprise, Huawei has achieved a leading position in 5G technology. It has been operating in India for 20 years. It has created many local jobs, promoted sufficient competition in India's telecommunications market, and provided high-quality and low-cost products and services to Indian telecom operators and consumers. More importantly, Huawei has never had any security issues in its operations in India. Furthermore, Huawei is ready to enter into a "no-back-door" agreement with India.
It is hoped that India should make an independent, fair and right judgment on Chinese tech companies which will be good for India's 5G developments and also provide an open, fair, transparent and non-discriminatory business environment for Chinese enterprises to invest and operate in India.
Raising the bar for India-China relations
Although the development of India-China relations is not always smooth, friendship and cooperation have always been the mainstream. The bilateral relations today are hard-earned and should be cherished all the more. The India-China partnership can create unmatched opportunities for over 2.7 billion people of the two countries. The Galwan Valley Incident is a brief moment from the perspective of history, as noted Chinese Ambassador to India Sun Weidong. Temporary incidents at the border areas or some forces in the West should not interfere in the development of Sino-India relations. India's foreign policy towards China or military affairs shouldn't be dictated by the United States. It is hoped that the two countries should be partners rather than rivals to each other, and opportunities rather than threats.