India Cannot Be Dictated by the West on the Russia-Ukraine Conflict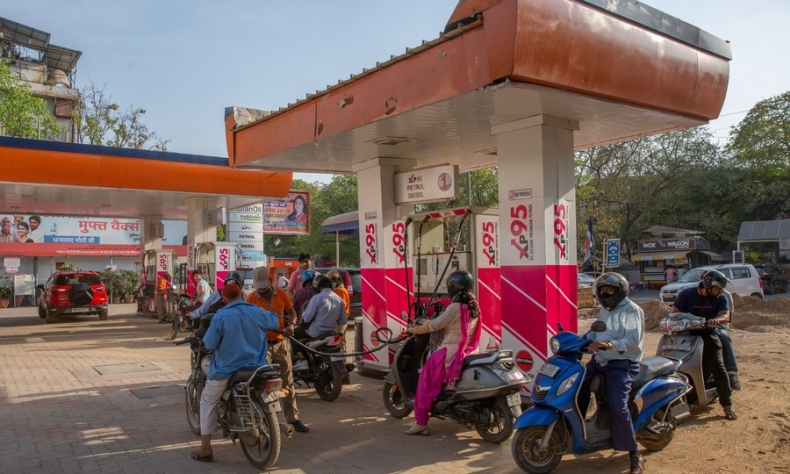 The U.S. and its Western allies have no right to lecture India and other countries about their national interests or their relationship with Russia.
More than a month has passed right after Russian President Vladimir Putin started a "special military operation" in Ukraine on February 24 with an aim of the "demilitarization and denazification of Ukraine." The ongoing Russia-Ukraine conflict has visibly made the world situation extremely complicated, raucous. Indeed, the world has not been so polarized due to the conflict since World War II. The whole world has been witnessing fierce fighting in Ukraine.
Even though India has not supported Russia, it is under enormous pressure from the United States and its Western allies to change its neutral stance on the Ukraine war. From the very beginning of the Ukraine crisis, the U.S.-led Western countries have been trying to compel India to shift its stance from Moscow and to join in the chorus of condemnation over Russia's invasion of Ukraine. Refusing to explicitly take sides of the West, India said the legitimate security concerns of all countries need to be addressed, hinting at North Atlantic Treaty Organization (NATO) 's push east near the Russian border.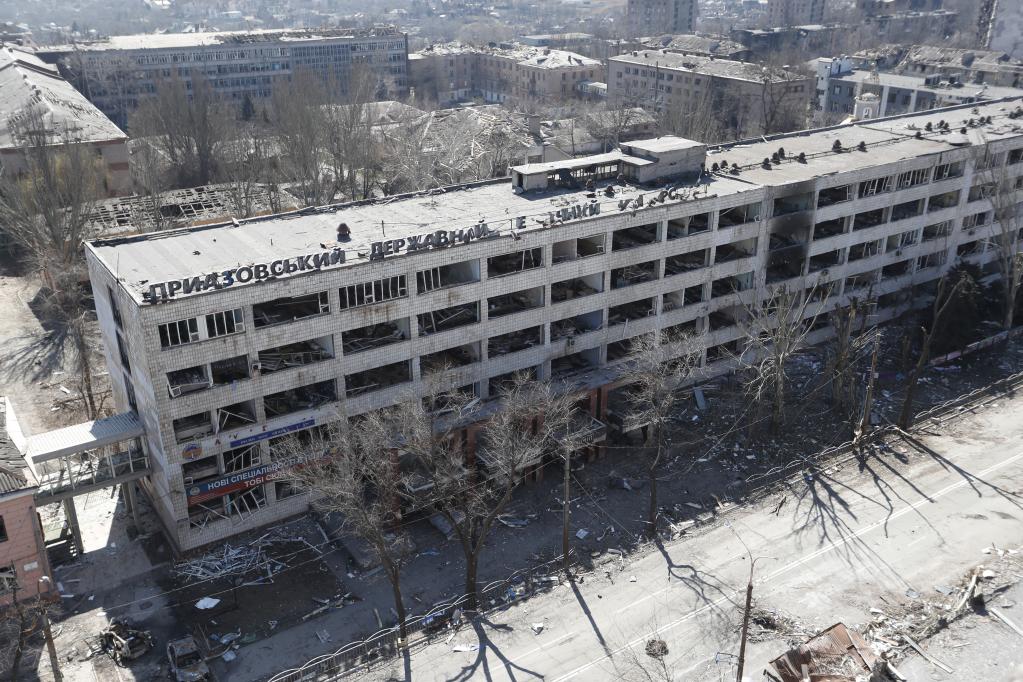 NATO is the root cause of the Russia-Ukraine conflict
It is no secret that the United States is behind the Russia-Ukraine crisis, because Washington has a history of constantly waging war and exporting war abroad. The Mexican–American War of 1846, the Spanish–American War of 1898, and two World Wars paved the way for the U.S. hegemony in the world. The war on terrorism in Afghanistan and later in Iraq had created more serious upheavals in the world. From 1945 to 2022, the U.S. took part in at least 19 regional military operations or wars. The U.S. did not allow Cuba to stand firm because of its pro-Russian stance. The U.S. invaded Iraq under the pretense of having "weapons of mass destruction" (WMD) or "stockpile of chemical weapons".
Many security and international relations analysts believe that the U.S. has created this war-like situation through its NATO allies by increasing its military might in Russia's neighboring countries. Since the collapse of the Soviet Union, the U.S. and the Western countries have been arming Ukraine against Russia, heightening tensions, creating panic, and even hyping up the possibility of warfare. America knows very well that Russia will not tolerate an anti-Russia government near its border. If the U.S. and NATO decide to fire their guns against Russia over Ukraine's shoulders, won't that be a "threat to state security" to Russia?
On the other hand, Western leaders and their media pundits blamed China for the rising Ukrainian crisis, referring to China's support for Russia. They said that the energy deals signed between China and Russia in February emboldened the latter to take risks regarding the Ukrainian crisis. The West has criticized China for not condemning Russia's military actions as "invasion".
There is no doubt about one thing. President Joe Biden as part of his "Great Game" 2.0 strategy began to increase U.S. expansionism in Ukraine through NATO by ignoring Russia's security concerns which should be the main root of the ongoing crisis.
China quite justifiably slammed the U.S. for instigating the Russia-Ukraine conflict and blamed it for the eastward expansion of NATO. "As the culprit and leading instigator of the Ukraine crisis, the U.S. has led NATO to engage in five rounds of eastward expansion in the last two decades after 1999," China's foreign ministry spokesperson Zhao Lijian noted at a daily briefing on April 1.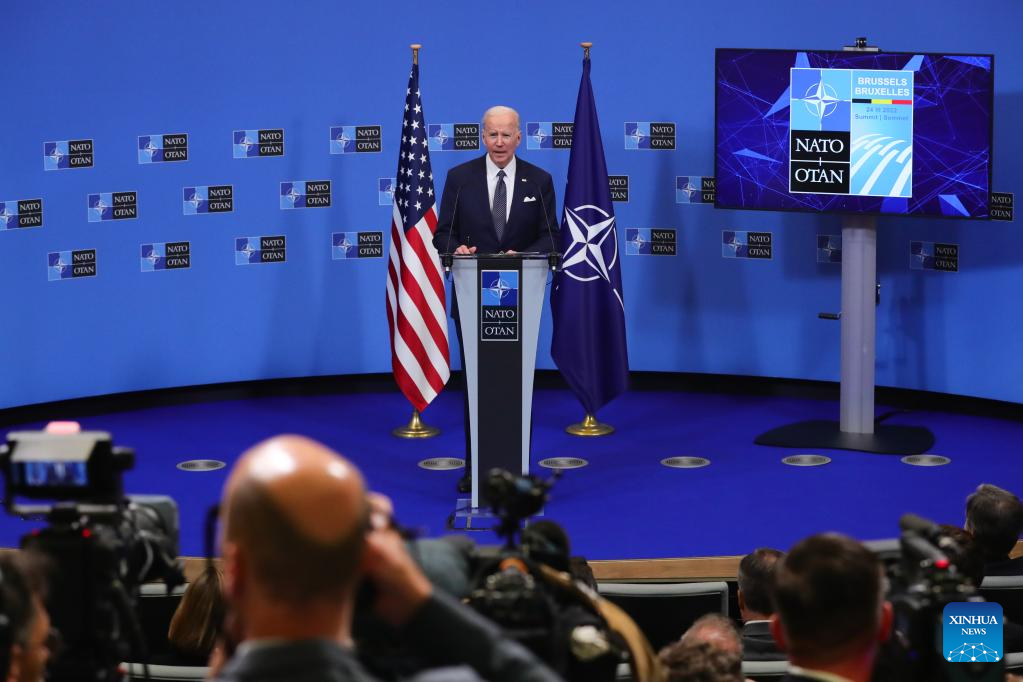 The West slams India's neutral stance
In the wake of the Russia-Ukraine tensions, India's stance on Russia invited sharp criticism from the U.S. and its Western allies. So far, India stands by its time-tested, trusted military and diplomatic partner Russia. India is paying close attention to Washington's activities in Ukraine and knows well that the U.S. will now concentrate its diplomatic and military efforts on Europe rather than the Indo-Pacific region.
Despite being a partner of the U.S.-led QUAD alliance comprising the U.S., India, Australia, and Japan, India did not stand by America's side over Ukraine. Ignoring the diplomatic pressure of the western world, India did not condemn Russia's military actions against Ukraine as "aggression" which visibly reflects India's long-standing relations with Russia.
President Biden criticized India's position on the Ukraine policy: "The Quad is, with the possible exception of India being somewhat shaky on some of this, but Japan has been extremely strong – so has Australia – in terms of dealing with Putin's aggression." But here arises a critical question: Has the U.S. any right to dictate the course of India's foreign policy?
On March 19, during his meetings with Prime Minister Narendra Modi in New Delhi, Japanese Prime Minister Fumio Kishida lambasted Russia by stating that Russia's invasion of Ukraine is a "very serious issue which is shaking the roots of international order". And Modi just said, "We should seek a solution through peaceful negotiations", not even mentioning Russia. This statement of Modi clearly suggests that India is determined to avoid the U.S.-led axis on the Ukraine issue at all costs. India's neutral stand was also observed during Modi's virtual meeting with Australian Prime Minister Scott Morrison on March 21.
The Modi government made it clear that it has no intention to hurt Russia ties. As such, India neither condemned Russian action nor joined in the resolutions against Russia from the U.S. and the West at the UN Security Council, General Assembly, and Human Rights Council. India's stand was obliquely criticized by the U.S., saying there was "no neutral ground' in this war," to quote White House Press Secretary Jen Psaki.
In addition, the U.S. is not happy with India for India did not join the U.S.-led sanctions against Russia. The West has imposed a barrage of sanctions on Russia since the outbreak of the war.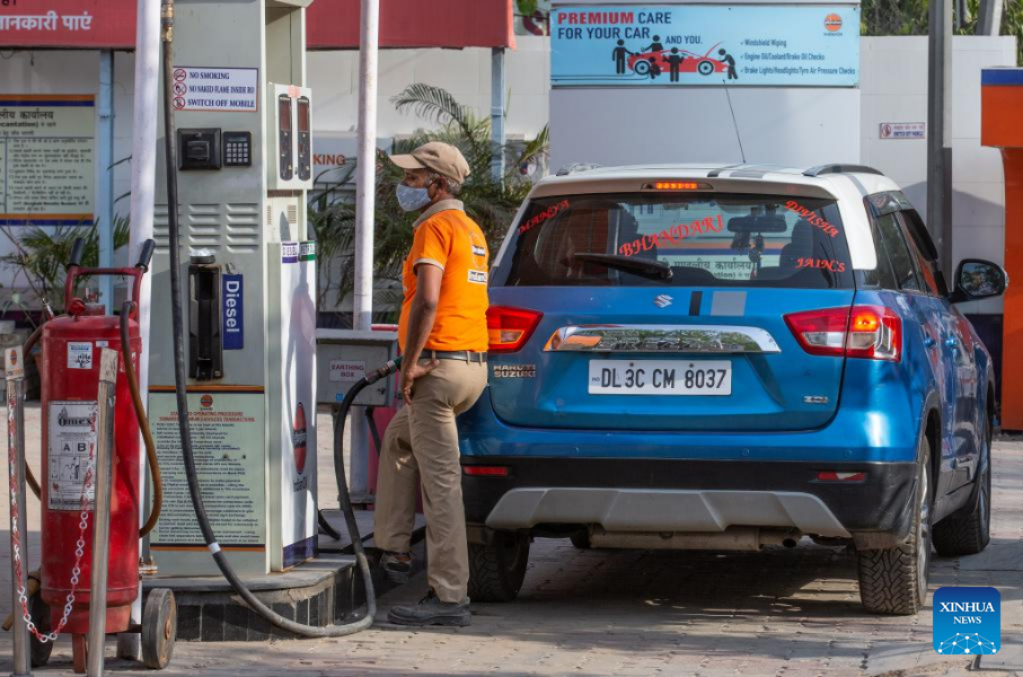 The U.S. threats India with sanctions
After India abstained from the U.S.-backed voting at the UNSC to corner Russia, the Biden administration threatened to impose sanctions on India under the Countering America's Adversaries Through Sanctions Act (CAATSA). India's deal with Russia for import of crude oil at discounted price invited rude remarks from Jen Psaki who said that India was on the "wrong side of history". Actually, both American and EU companies still keep buying Russian oil and gas.
It is worth noting that prior to the two-day visit to New Delhi from March 31 to April 1 by Russian Foreign Minister Sergey Lavrov, U.S. Deputy National Security Adviser Daleep Singh, a key architect of Washington's economic sanctions against Russia, who was on a visit to New Delhi on March 30-31 warned India that there would be consequences for countries actively attempting to "circumvent or backfill" American sanctions against Moscow.
However, Daleep Singh's blunt remarks received strong criticism from India as former envoy to the UN, Syed Akbaruddin tweeted: "So this is our friend…This is not the language of diplomacy…This is the language of coercion…"
Around 70 percent of India's military hardware is of Russian origin. It is now quite clear that the Biden administration will no longer exempt New Delhi from its financial sanctions on future arms purchases from Russia.
It's reported that in his talks with his Indian counterpart Subrahmanyam Jaishankar on April 1, the Russian Foreign Minister gave assurance that pending defense deals will be expedited. According to media reports, Russia is offering India steep discounts on the direct sale of oil in an effort to attract India to lift more shipments. Encouragingly, Moscow and New Delhi indicated reviving the rupee-ruble mechanism in an effort to break the dependency on the U.S. dollar payment mechanism.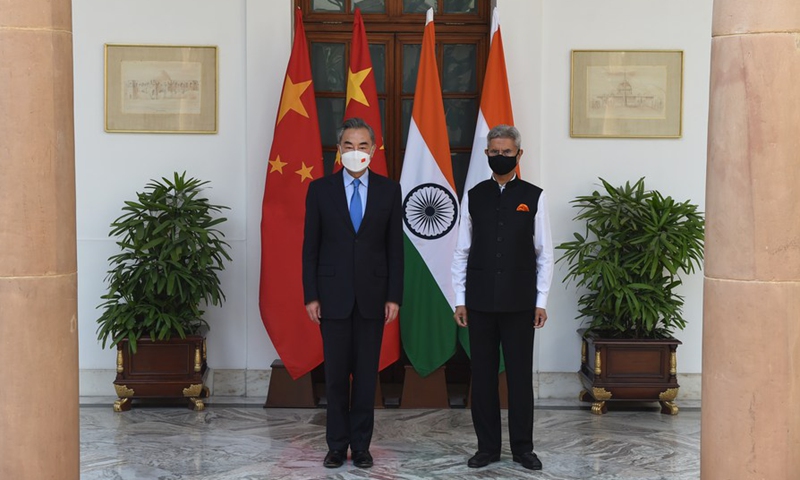 India and China are willing to play a constructive role
Significantly, both China and India have taken a similar stance on the Russia-Ukraine conflict and abstained from every UN vote condemning Russia's actions, citing respect for "territorial integrity and sovereignty" as well as the "United Nations Charter". Both countries from the very beginning have called for direct talks between Moscow and Kyiv to normalize the hostile situation.
China's State Councilor and Foreign Minister Wang Yi paid a visit to India on March 25 which has lent credence to the strength of China-India ties. Like India, China has also not joined any international sanctions against Russia. Prime Minister Modi conveyed the message of peace in all its forms, reiterating his call for early cessation of violence in the Russia-Ukraine conflict. India is all set to back peace efforts to resolve the conflict. On the other hand, China also expressed its willingness on multiple occasions to mediate the Ukraine crisis and promote peace talks.
To sum up, it can be said that the U.S. and its Western allies have no right to lecture India and other countries about their national interests or their relationship with Russia. It is hoped that China and India being friends of both Russia and Ukraine could act as mediators, while pushing the two neighboring countries to achieve a diplomatic solution on an equal footing that really will help bring this conflict to an end before more blood is spilled.
The article reflects the author's opinions, and not necessarily the views of China Focus.