India-China Cooperation on Solar Energy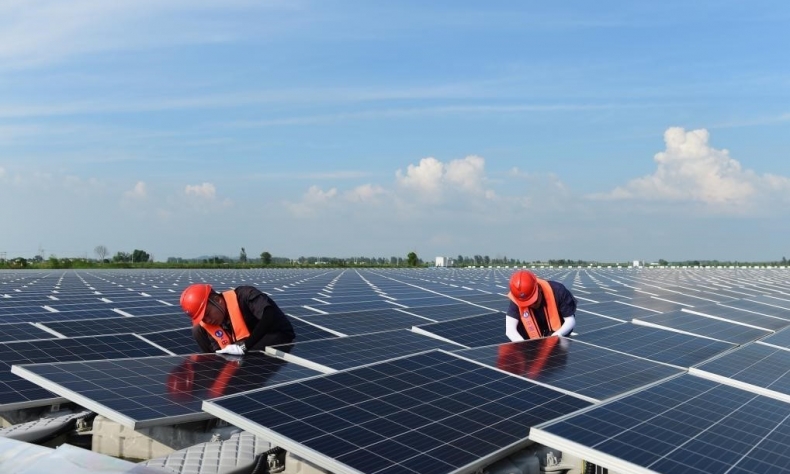 Even though India hasn't joined the Belt and Road Initiative, it should partner with China under the BRI on issue-based offerings such as solar energy cooperation and green energy cooperation.
India is one of the few countries blessed with an abundance of sunlight thanks to its proximity to the equator. Southern India has sunlight year round, and its potential as a solar energy powerhouse is yet to be adequately leveraged.
India has plans to add 175 gigawatts of renewable energy capacity by 2022, 100 gigawatt from solar. It was an ambitious goal from the start, but India is only on track to add 65 gigawatts by 2022. Per the latest data from Mercom India Research, India installed 37 gigawatts of capacity by the end of 2020 and needs to add another 63 gigawatts by 2022, which is next to impossible.
Many impediments are hampering the growth of the solar energy sector in India including availability of land, competition with China's solar panels, state policies, and reliance on coal. We looked at the most significant factors influencing India's solar energy ambitions and how India plans to overcome them.
India's International Solar Alliance Initiative
In 2015, India initiated the International Solar Alliance (ISA), the largest treaty-based international intergovernmental organization after the United Nations, with 121 member countries. The main objective of the ISA is to properly utilize solar energy as a source of green energy and share best practices with member countries. The ISA worked with the World Bank (WB) to help reduce the price of solar panels, and the WB vowed to mobilize more than US$1,000 billion to achieve the goal of affordable solar energy for developing countries by 2030.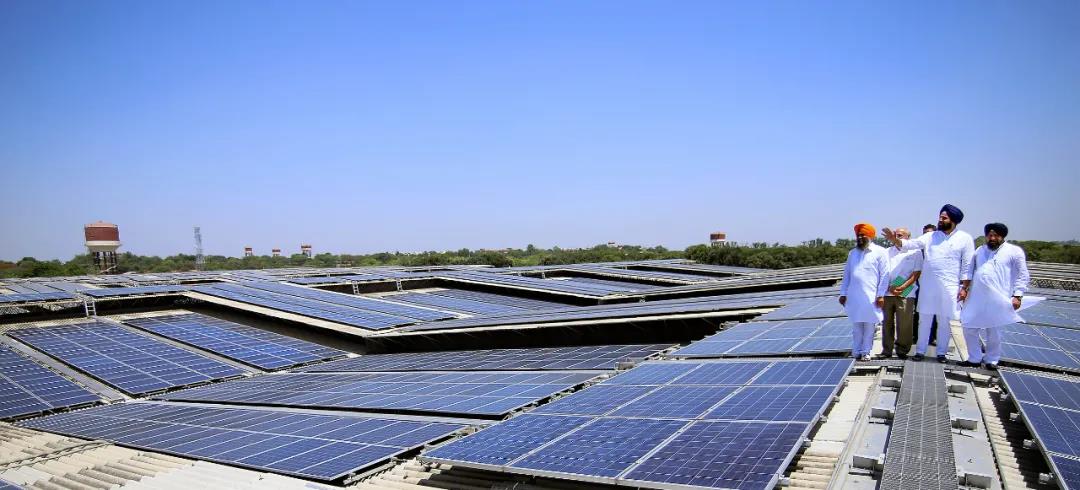 India introduced the "One Sun One World One Grid" (OSOWOG) initiative to organize a transnational grid focusing on the proper utilization of solar energy in the area between the Tropic of Cancer and Tropic of Capricorn.
India plans to leverage the ISA for this purpose. Phase I of the project will focus on connecting grids between South Asia, South East Asia, and the Middle East and then slowly expand to achieve one transnational grid running across much of Asia and Africa. India plans to achieve a global ecosystem of interconnected renewable energy resources for mutual benefits and sustainability.
India hopes that its initiatives will help tackle climate change not just at home, but also abroad, and make it a leader in the fight against climate change. When the U.S. pulled out of the Paris Climate Agreement, India seized the moment to take leadership in the global battle against climate change.
The major problem between India and China with regards to solar energy ambitions is an influx of competitive solar panels imported from China which undercut Indian manufacturers to some extent.
However, the situation is trickier than that. A 2016 WTO ruling in favor of the U.S. forbade India from favoring its domestic manufacturers when building solar plants. The ruling has had an adverse impact on local manufacturing companies which have been unable to match the low prices and high quality of Chinese imports. Under Article III: 4 of The General Agreement on Tariffs and Trade 1994 ("GATT 1994"), India is obliged to treat imported solar cells the same as domestic manufacturers and avoid discriminatory policies.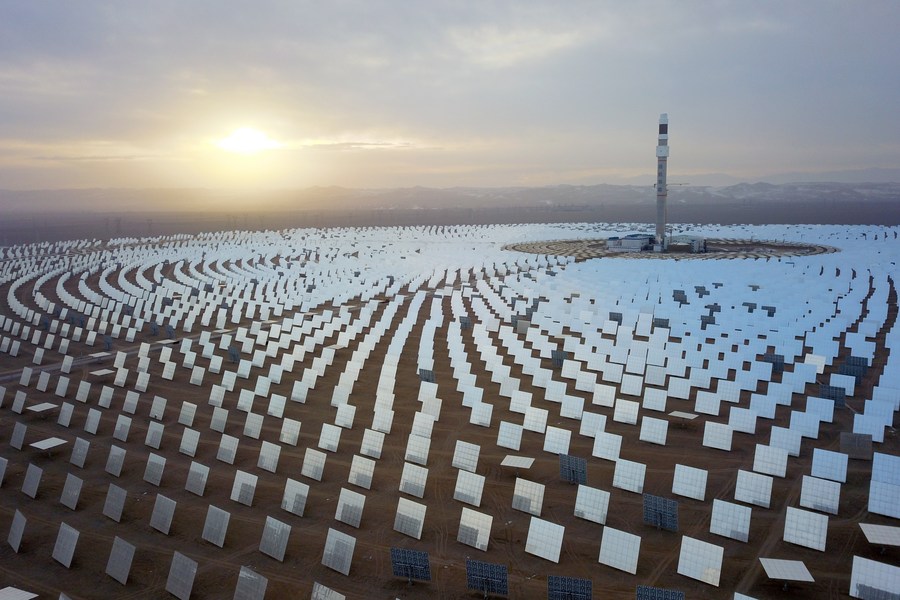 Potential for solar energy cooperation
India will have to rely on Chinese imports for a long time unless it is able to achieve economies of scale domestically with respect to manufacturing of solar cells and panels. Solar products imported from China have better quality and are less expensive compared to domestic products, so companies building solar power plants naturally prefer the imported goods. India and China have agreed to set up a research & development hub on solar panels and cells to further reduce the cost of manufacturing and improve efficiency.
Because of Covid-19, the world economy remains in tatters, and investment in renewable energy including solar will likely suffer. The world will likely focus on tried and tested methods of energy generation: coal and gas.
India-China cooperation on solar energy will set the bar for further development of renewable energies, build wider acceptance, and reduce reliance on non-renewable sources of energy such as coal. In light of this goal, it is necessary for Chinese companies to invest in India's solar energy sector to bring down costs and help plan for a greener future. Even though India hasn't joined the Belt and Road Initiative, it should partner with China under the BRI on issue-based offerings such as solar energy cooperation and green energy cooperation. This will develop mutual trust while also helping resolve disputes in other sectors.
The author is a graduate student majoring in Law and Politics at Renmin University of China, Suzhou Campus.