Indian Opportunities in China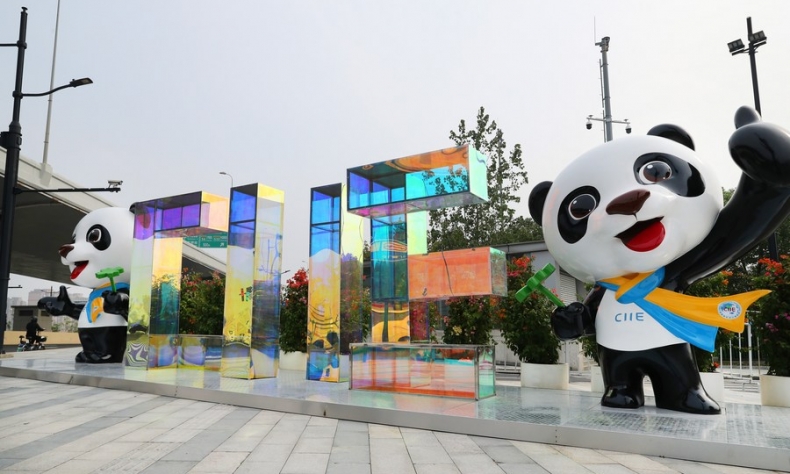 Bringing strong pitches for increasing exports to China to reduce the trade deficit, Indian businesses have made strong showings at all three past CIIEs.
The Marine Products Export Development Authority (MPEDA), based in Kochi in southern India, participated in the second CIIE in Shanghai in 2019. Established in 1972 to export marine products, MPEDA received around 25 notable trade enquiries for frozen, live, chilled, and dried products at the expo.
As one of China's three major exhibition platforms for opening up, the China International Import Expo (CIIE), the first dedicated import exhibition globally, has attracted worldwide attention. It focuses on opening the Chinese market to overseas goods and services.
In 2020, the business opportunities at the third CIIE attracted about 2,600 global exhibitors to set up booths in Shanghai. Over 50 Fortune 500 companies and leading enterprises debuted at that show. The expo witnessed the launch of more than 400 new products and accrued US$72.62 billion worth of tentative deals, an increase of 2.1 percent compared to 2019. Over the past three expos, deals worth more than US$200 billion have been signed.
Nearly 3,000 enterprises from 127 countries and regions are participating in this year's CIIE.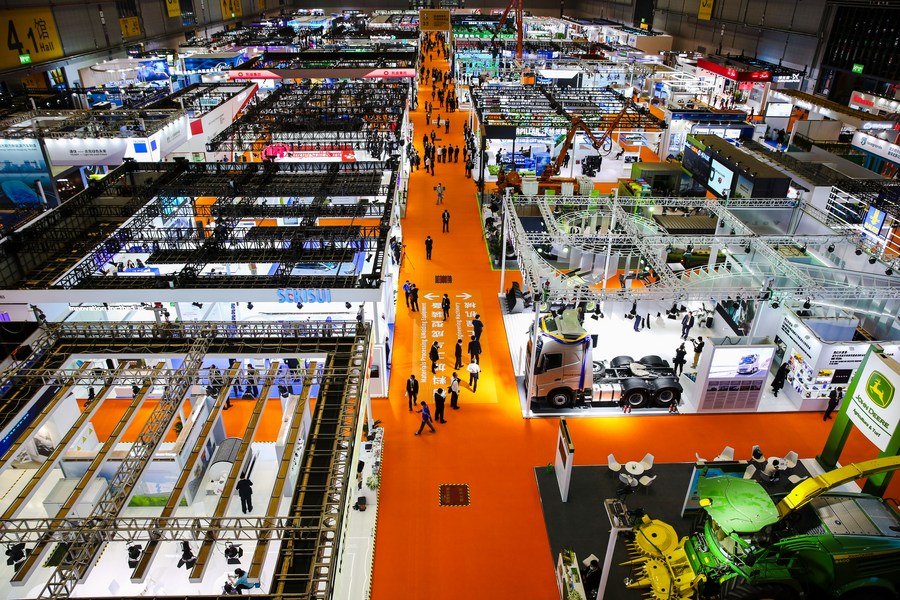 Since COVID-19 broke out, China has been the only major economy to achieve positive growth. China's growth rate will likely moderate to around 8 percent this year, according to the International Monetary Fund's July 2021 predication. With a total population of 1.4 billion and a middle-income group of more than 400 million, the Chinese market is one of the most promising in the world.
The CIIE sends a signal that China seeks to further open its market. The recent China-U.S. trade dispute inspired calls for a new economic development model. In 2020, Chinese leadership released a new strategy of "dual circulation," aiming to promote domestic consumption and expand trade and investment by unblocking domestic circulation and promoting international circulation. The Chinese government adopted a new Foreign Investment Law. Restrictive measures on the national negative list for foreign investment were dropped from 40 to 33, making the Chinese market more accessible for foreign investment. The number of free trade zones jumped to 21 from 18. A construction plan for a free trade port in Hainan and an implementation plan for further opening up in Shenzhen have taken shape. Based on its experience with the CIIE, China has announced plans to build demonstration zones to promote imports. A 2018 study estimated China would import more than US$30 trillion worth of goods and US$10 trillion of services within 15 years.
A report released by China's Ministry of Commerce in 2020 showed that China had been the second-largest import market for 11 consecutive years since 2010. China is the largest trading partner of more than 120 countries and regions. It has signed 200 cooperation documents with 138 nations and 30 international organizations and carried out more than 2,000 cooperation projects under the framework of the Belt and Road Initiative.
Bringing strong pitches for increasing exports to China to reduce the trade deficit, Indian businesses have made strong showings at all three past CIIEs. In the first nine months of 2021, bilateral trade volume looks set to hit a record high of US$100 billion after passing US$90.37 billion—a year-on-year rise of 49.3 percent according to the General Administration of Customs of China. India's top trade partner was China during the period from April to July this year, followed by the U.S., the UAE, Saudi Arabia, and Singapore, according to the Indian commerce ministry. The data shows that the times call for camaraderie among countries more than confrontation.