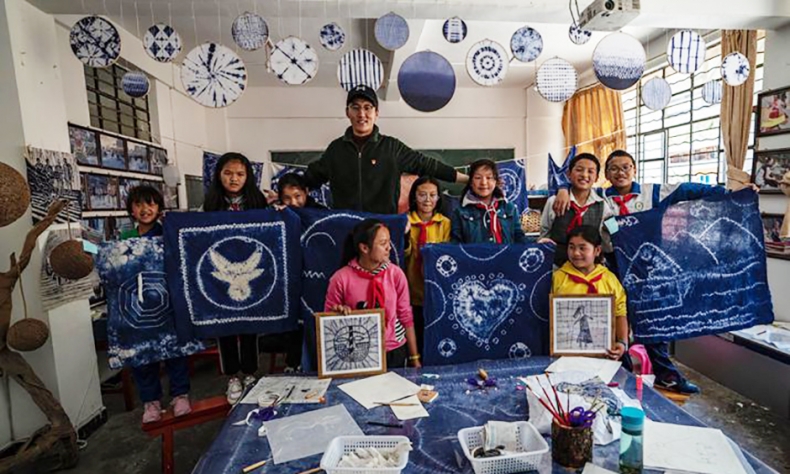 Indigo Designs
Students in Yunnan tell their stories through the art of dyeing.
Ma Guoxian, a 23-year-old graduate of Yunnan University, organized an art exhibition on campus in late May, keeping a promise he had made to young students he had taught in Dulongjiang Township, southwest China's Yunnan Province.  
As part of a larger activity on May 22-25, the exhibition was a collection of indigo batik and tie-dye artwork made primarily by the students from the township, a small and isolated place nestled among snow-capped mountains bordering Myanmar in Yunnan. 
The 86 pieces were categorized into three parts. One was about the daily life of the local people, the second was a comparison of the township's past and present, and the last part illustrated how local people celebrate Kaquewa Festival, the most important festival for the Derung ethnic group, Dulongjiang's main residents.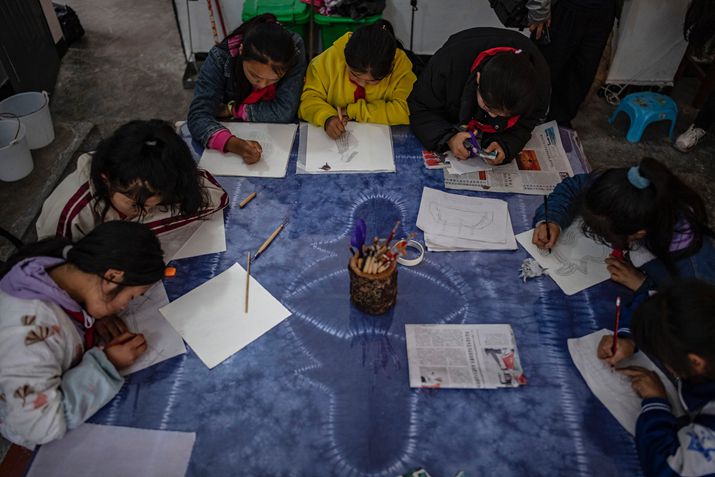 A Unique Class
All the art was created by Ma and the students, who learnt the technique from scratch in less than six months.   
Coming from east China's Shandong Province, Ma arrived in the school in September 2018 as a volunteer teacher. It took him about two days to get there from Kunming, capital city of Yunnan, where his university is located.  
Ma got the idea of teaching dying techniques after about three months at the school. Since he majored in batik and tie-dying techniques with a bachelor's degree in fine arts, Ma wanted to figure out a way to help local students to develop more interests so that they could have more choices in the future.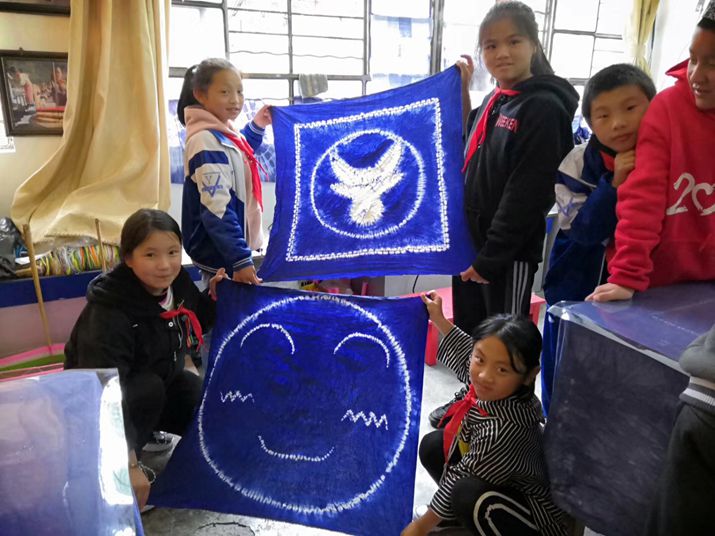 He wanted to impress upon the students that apart from focusing on getting high scores in the regular college entrance exam, they could also choose to learn arts.  
Ma submitted his proposal to set up a class for batik and tie-dye study to the School of Art and Design at Yunnan University. The school immediately replied with full support for his idea.  
It donated 10,000 yuan ($1,470) for the purchase of art supplies. Ma ordered everything he needed online. "It doesn't need much money to maintain the class," Ma explained. "After we got all the basic materials like the oven to start the class, we just needed to buy more dying materials as time went on, which only cost less than 3,000 yuan ($441) per semester." 
A classroom was renovated into a batik studio. It was not a regularly-scheduled class and students who wanted to learn had to give up there nap time after lunch and play time after dinner. Even so, it was popular among many students.
The class was divided into a weekday class and a weekend class, with roughly 45 students in total.  
"I told them that they could dye anything they wanted on the cloth, especially elements from the Derung ethnic group," Ma said. With his help, the students created a pattern of an ox head, a very important part of Derung culture, the tattooed face of a Derung woman, the snow-covered mountains and scenes from people's lives.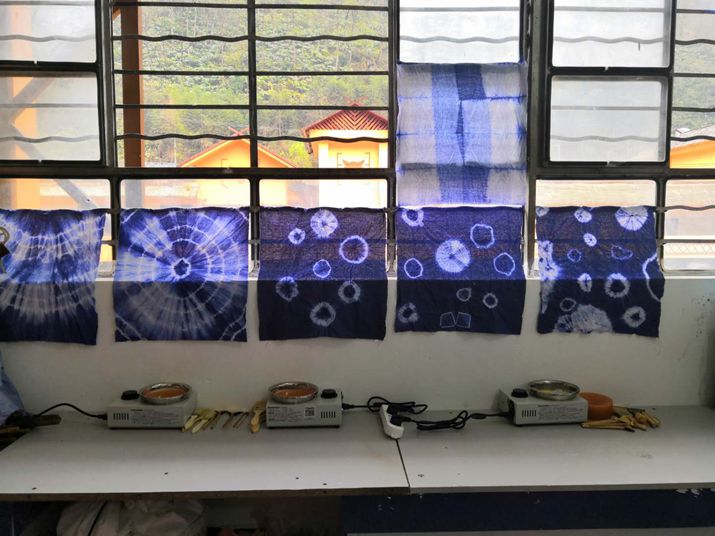 Passing It On
Before Ma, there had been no such craft techniques in the township. In May, Ma completed his volunteer work in the school and went back to Kunming to prepare for the exhibition. In the fall, he will continue his postgraduate studies at Yunnan University.  
After the exhibition closed, Ma went back to the township and celebrated Children's Day with the students. He shared photos of the exhibition with them, and they were very excited to see their works on display in a place where most of them had never been.  
He Tangzhong, a 25-year-old teacher at the school, took over Ma's work of running the studio. A graduate of Yuxi Normal College in Yunnan with a major in visual communication design, He is a regular teacher of fine arts at the school.  
"I am also new to this technique," He told Beijing Review. "I learnt it from Ma and like it a lot."  
The class schedule didn't change after Ma's departure and now the school provides financial support for the class.   
"The total number of students in the class has increased to more than 60," He said. "I plan to continue the class as long as possible."