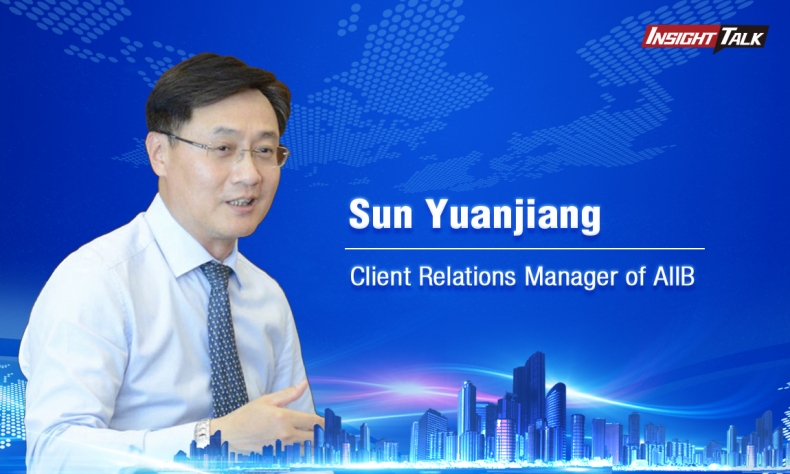 Insight Talk: What Does COVID-19 Mean to AIIB?
It is our duty to be adaptive, flexible and responsive in times of crises so our members can continue investing in these kinds of infrastructure.
Editor's Note: The Asian Infrastructure Investment Bank (AIIB) have now grown to 103 approved members worldwide, since it began operations in January 2016. The infrastructure investment and construction especially in developing nations faces increasing uncertainties due to the pandemic of COVID-19, but the AIIB is taking measures to handle these challenges. In an interview with China Focus, Sun Yuanjiang, AIIB Client Relations Manager, gives his insights into how the bank will help borrowers get through the public health crisis.
China Focus: At the crucial point of the stretching COVID-19 and deteriorating Sino-US relations, how will AIIB overcome the difficulties and challenges to reach the goals already set?
Sun Yuanjiang: AIIB was established in 2015 with the goal to foster sustainable economic development, create wealth and improve infrastructure connectivity in Asia by investing in infrastructure and other productive sectors. It also aims to promote regional cooperation and partnership in addressing development challenges by working in close collaboration with other multilateral development banks (MDB) and international financial institutions.
The global macroeconomic outlook is becoming more uncertain. Borrowers are suffering from weaker repayment ability. Lower infrastructure spending could negatively affect our long-term business outlook. A challenging economic environment may also squeeze market liquidity, lowering our ability to raise funds on the most favorable terms from the capital market. It may also pose a challenge to our ability to mobilize private capital for our projects. The COVID-19 pandemic affected everyone and the mid- to long-term repercussions are still unknown.
During times of uncertainty, MDBs like AIIB can provide support through lending counter-cyclically, taking on longer-term exposures, reducing projects risks arising from perceived geopolitical or policy uncertainty and helping to cushion the impact from increases in borrowing costs.
Once the COVID-19 crisis is over, AIIB will need to quickly refocus on its mainstream operations in assisting developing members to invest in high-quality infrastructure for development.
In addition, we recognize that countries with fragile infrastructure have less capacity to handle health crises. This is where infrastructure investment—including in public health, healthcare, sanitation and information and communications technology—should be scaled up to better serve our members. We have a responsibility to our members who face tremendous pressure to maintain the health and safety of their citizens while managing the impact of an economic downturn. It is our duty to be adaptive, flexible and responsive in times of crises so our members can continue investing in these kinds of infrastructure.
China Focus: The Belt and Road Initiative and infrastructure construction of countries have entered a relatively stagnant stage because of COVID-19. What respective measures will AIIB provide?
Sun Yuanjiang: AIIB is an MDB with shareholders from around the world. The BRI is an initiative of the Chinese government to improve economic ties across the region. One of AIIB's priorities is to promote cross-border connectivity, which has a natural overlap with the BRI. AIIB will consider projects located in its members as long as they satisfy our standards for financial viability, environmental sustainability and acceptance by local communities.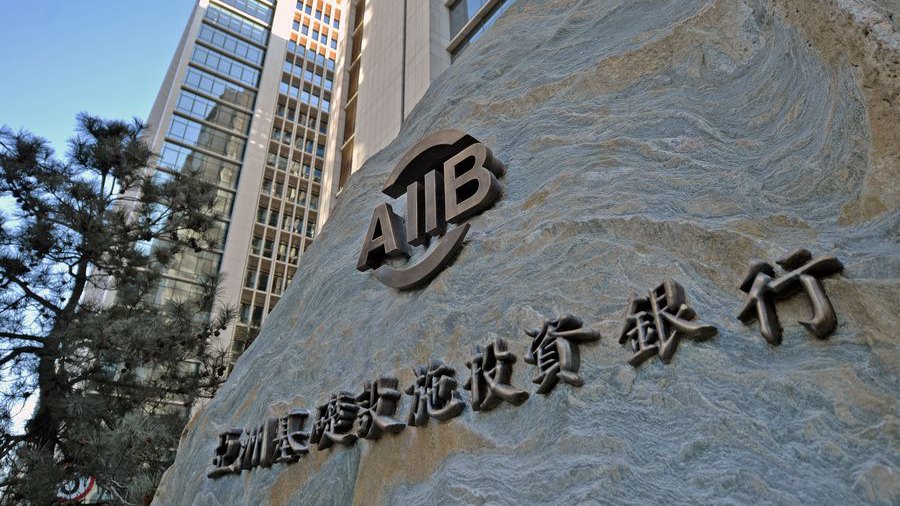 China Focus: Since its establishment in 2015, what are the achievements and highlights of AIIB during the five years?
Sun Yuanjiang: During its start-up phase, AIIB built the foundations of a multilateral institution that is well-positioned to further contribute to sustainable development in Asia and beyond. While upholding the core values of "lean, clean and green" and advancing international, rule-based and high-standard operations, AIIB has supported infrastructure connectivity and facilitated regional economic cooperation and integration.
AIIB currently has 103 approved members (82 have ratified their membership while 21 are prospective members) representing approximately 79 percent of the global population and 65 percent of global GDP. AIIB has approved $19.98 billion for investment in 92 projects covering energy, transport, finance, water, urban and other sectors.
All key policies and strategies have been developed or finalized. Moreover, the Bank's Accountability Framework is an innovative governance model that positions AIIB to embed a culture of accountability throughout the organization. AIIB's Environmental and Social Framework supports the Bank and its clients in achieving environmentally and socially sustainable development outcomes. The Bank's Policy on Public Information promotes transparency in AIIB's operations. AIIB has also approved strategies for all major infrastructure sectors and strategies for investing in equity, digital infrastructure, mobilizing private capital and financing operations in nonregional members.
Prudent risk management and financial policies have enabled AIIB to maintain the highest triple-A credit ratings with a stable outlook from the top credit rating agencies—Standard & Poor's, Moody's and Fitch.
The successful pricing of AIIB's inaugural global bond issuance in May 2019 highlights investor support for AIIB's Lean, Clean and Green core values as well as recognition of the Bank's efforts to help its clients meet their commitments under the Paris Agreement and the UN Sustainable Development Goals. The Bank has also expanded its funding sources through its inaugural renminbi-denominated Sustainable Development Bond.
AIIB's Permanent Observer status in the United Nations (UN) was granted in recognition of AIIB's relevance and contribution to the UN's development mandate. AIIB now holds a standing invitation to participate in an observer capacity in the deliberations of both the General Assembly and the Economic and Social Council, the two development-focused principal organs of the UN.
China Focus: AIIB is a significant undertaking for China's active participation in and support for the governance of global economy. What role does AIIB play in the current international economy governance system?
Sun Yuanjiang: AIIB's strong multilateral governance has become entrenched since its very early years of operation. Our governance structure conforms with international best practice—ensuring the institution is open, nonpolitical and professionally run with high standards of integrity.
The Bank's sound legal governance framework ensures that all AIIB members are well-informed, represented and participate in the shaping the Bank. It provides voice and representation for all members, including borrowing and emerging economies. This in turn enhances AIIB's relevance for its members and increases their ownership.
AIIB will be recognized as a focused infrastructure financier responding to client demand with agility and deep expertise in financing Infrastructure for Tomorrow. AIIB will strengthen its technical capacity and will focus on delivering quality projects supporting our thematic priorities of green infrastructure, connectivity infrastructure, technology-enabled infrastructure and private capital mobilization.