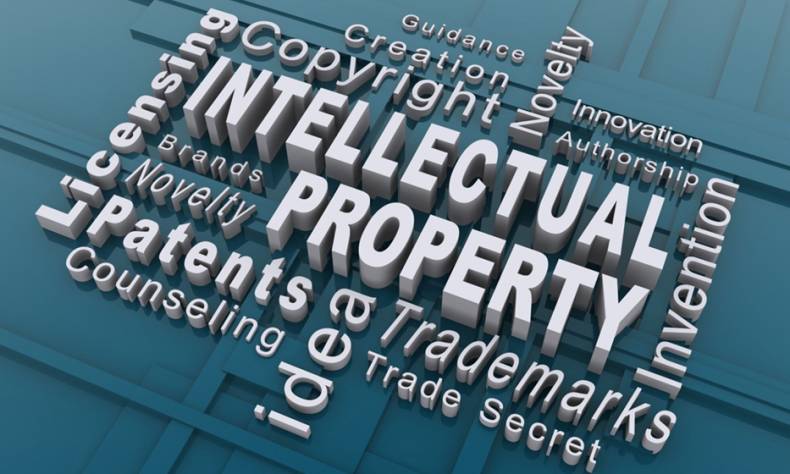 What Are the Fundamental Drivers of China's IPR Protection?
The general status of intellectual property right (IPR) protection in China has improved significantly. The country's ranking has risen from 19th place in 2012 to 10th in 2016.
By Pan Haoyu
The general status of intellectual property right (IPR) protection in China has improved significantly. The country's ranking has risen from 19th place in 2012 to 10th in 2016, according to the annual IPR report released by the State Intellectual Property Office on June 13.
The report quantifies China's IPR comprehensive development index in 2017 as 218.3 (the index of 2010 was 100), representing rapid growth of 9% compared with last year.
Han Xiucheng, director of the office's Intellectual Property Development Research Center, explained that in 2017China has made progress across the board in IPR – in creation, application, protection, management and services.
With reports from both government and non-governmental institutes bearing out these findings, skeptical voices about China's IPR progress are steadily being silenced. An objective analysis of this article reveals some facts that such people may find surprising.

Δ Customers look at unmanned aerial vehicles, or drones, at a DJI store in Tianjin, North China. Along with other innovative Chinese firms,
the drone maker is pushing the development of new domestically created intellectual property. 
IPR Influence on Daily Life in China
Generally speaking, the report confirms that IPR protection in China has followed a steady trend of improvement for the last 5 years. The gaps between provinces and within provinces have continued to narrow. Meanwhile, some backward regions with poor IPR protection have made significant improvements too.
When you take a closer look at daily life in China, you will find that people are turning away from the "convenience" of pirated products; instead they are more willing to pay for high-quality films, television programs and music. Correspondingly, publishers are complaining less about low public awareness of IPR and floods of counterfeits. Instead, they have shifted their attention to proactively tackling the challenges posed by the development of technology towards IPR protection, and are gradually developing more mature IPR authorization mechanisms, mechanisms to prevent infringement, and remedial measures in different fields. Hence a turnaround in lifestyle and a noticeable improvement in quality of life have led to better IPR protection in China.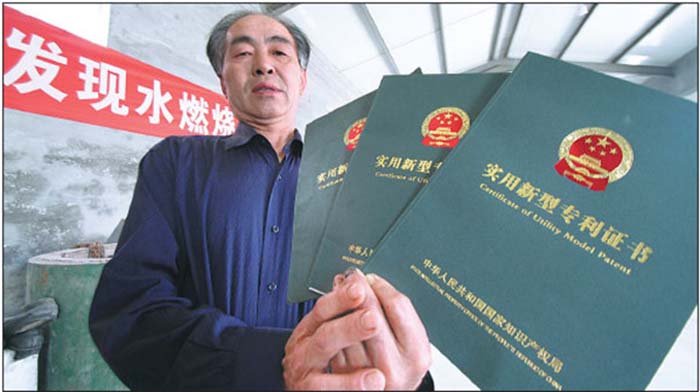 Δ A senior inventor shows his official patent certificates for his innovations in boilers. Facing a growing number of patent filings,
the State Intellectual Property Office is working to speed up its processing process.
Perfect Legislation Does Not Guarantee IPR Development
One traditional view holds that the reason for China's weak IPR protection lies in its deficient and imperfect legal system. This suggests that the Chinese government has been "deliberately allowing" its people to steal IP from others so as to stimulate domestic economic development. However, this opinion is biased to the point that it is untenable.
True ! China was a late starter in IPR legislation. Major laws and regulations related to IPR including Copyright Law, Patent Law and Trademark Law only came into being in the 1980s-1990s. However, under the stimulus of international pressure and the needs of its own domestic economic development, China's legislation in related fields was all but complete by the early years of this century. All that is now required is adjustments to certain parts of certain clauses in accordance with the real needs of social development.
Thus it can be seen from the growing strength of its legislation that China has always made IPR protection a basic strategy, and has been trying to make this practicable by setting up related mechanisms.
If a country's development of IPR protection is determined by refining its legislation, then once a related law comes out, the IPR development index should respond immediately with a sharp increase. But the data trend in this decade shows no single leap in the index around the time a related law or regulation was released or adjusted, nor even any more subtle change.
Therefore, even though legislation is a basic element of a country's IPR , it is not the fundamental driver.
Δ An employee works at a lab of SMIC (Semiconductor Manufacturing International Corporation), a leader in IC chip manufacturing. [Photo/IC]
Then What are the Fundamental Drivers of IPR Protection?
A country's objective in protecting IPR is to realize cultural prosperity and technological progress by encouraging creativity. The assignment of IPR is essentially allotting the potential market to its creator, so as to honor their contribution to social development. Hence, the return on IP to the owner lies in the market for the relevant product or service; only by exploiting the market value of its IP to the full can the owner maximize the return. In contrast, if an owner does not seek to expolit the market value of their IP, then even if the IPR protection mechanism is perfect, the law still cannot play its full part in the game.
The core of improving a country's IPR protection lies in building a healthy market environment and a robust legal environment. It also comes from fully exploiting the business and market value of the IP, which will allow owners to maximize their return from their market.
As China's economic reform rolls on and the market mechanism keeps improving, the Chinese public are starting to realize that IP is not only endowed with the exchange value of goods in the market, but also the accumulated value of intangible property that can even increase the capital value of a business investment. Once these market values are fully developed, there will certainly be a significant improvement in the liquidity and utilization, and also in the output quantity and quality of IP. Ultimately, the fundamental objective of an IPR system can be achieved.
Pan Haoyu, director of Basic Law Teaching and Research Office, International Law, China Foreign Affairs University
Editor: Cai Hairuo
Opinion articles reflect the views of their authors, not necessarily those of China Focus