Is the US 'Clean Network' Plan Really Clean or Dirty?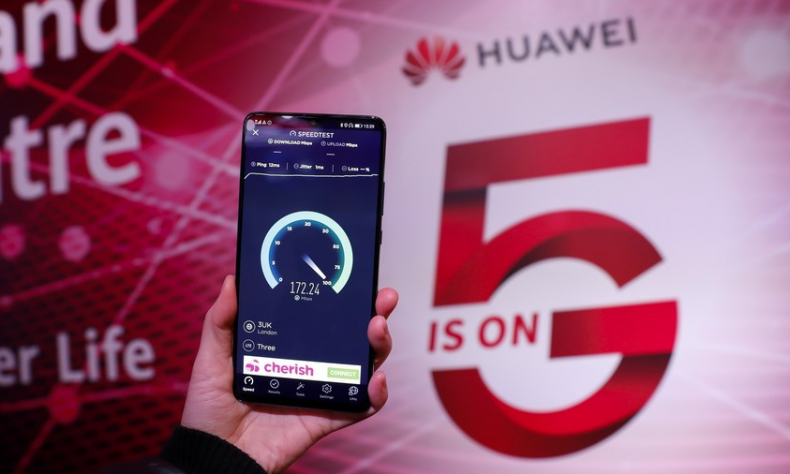 The US is not qualified to build a coalition of "clean countries" because it is itself dirty all over.
The Sino-US relationship has been called the "most important bilateral relationship" in the world. But unfortunately, the bilateral relationship has soured significantly ever since the billionaire real estate mogul Donald Trump assumed the presidency on January 20, 2017.  Critics say Trump's hyperactivity in foreign relations, more specifically relations with China, is a frog-in-the-well kind of perspective. During forty-four months in his presidency, the US President and his administrative officials have deteriorated relations with the number two world economic power and military heavyweight—China, under the plank of "Make America great again". But the hard reality is that Trump's diplomatic vandalism from trade war to tech war against China makes the US decline more, and makes the other countries across the world to oppose him and his protectionist policies.
"Clean Network" plan targets to corner China
The world has witnessed that accusing the Chinese government almost every day has been a hallmark of Trump's China policy. In addition to raising tariffs on virtually all Chinese imports, the latest example of the Trump's administration's aggressive anti-China posture is reflected once again when the US Secretary of State Mike Pompeo baselessly criticized China's leading tech companies as "threats to national security" while unveiling the expansion of the "Clean Network" initiative last month which is aimed at discouraging other countries from using Chinese technology.
The so-called Clean Network strategy has five new lines- Clean Carrier, Clean Store, Clean Apps, Clean Cloud and Clean Cable. The initiative is aimed to exclude Chinese hardware firms, apps, cloud providers from internet infrastructure used by the United States and other countries. In his remarks to the press, this US top diplomat sought to apply diplomatic pressure on other countries and multinational corporations to cut ties with "untrusted" Chinese state-backed tech companies such as Huawei, Alibaba, Baidu, China Mobile, China Telecom, and Tencent by urging that "we call on all freedom-loving nations and companies to join the Clean Network".
At this juncture, it can be said that the new five-point expansion is in line with Trump's efforts to limit the spread of Chinese tech companies doing business in the US market and other parts of the world. On August 6, Trump issued executive orders that would ban China's viral video-sharing app TikTok and the messaging app WeChat from operating in the US in 45 days if they are not sold to an American company by their Chinese-owned parent companies. On August 14, Trump signed another executive order, extending the deal time to 90 days. Certainly, Trump's politically motivated actions against TikTok and WeChat have fully exposed his administration's hegemonic nature in pursuit of America's own benefits.
However, it's heartening to see that despite Trump's ban threat, ByteDance, the parent company of TikTok, will not sell TikTok's U.S. operations to Microsoft or Oracle, nor will the company give the source code to any U.S. buyers, according to a statement issued by Microsoft on September 14. Notably, the Chinese tech giant filed a lawsuit on August 24 against the Trump administration to protect its rights and interests. "We do not take suing the government lightly. We have no choice but to challenge the executive order through the judicial system," the company said in a statement.
What lies beneath the "Clean Network" plan?
It should be noted here that in April, Pompeo announced the "5G Clean Path" initiative as part of the Trump administration's efforts in "guarding our citizens' privacy and our companies' most sensitive information from aggressive intrusions by malign actors, such as the Chinese Communist Party." On the other hand, issuing executive orders against two of the world's most popular Chinese-made apps, TikTok and WeChat, Trump said that the apps "capture vast swaths of information from its users" and their data collection "allows the Chinese Communist Party access to Americans' personal and proprietary information."
But the Trump administration's allegations against Chinese vendors Huawei, Xiaomi and Oppo and China-linked apps are only sheer fabrications: baseless, incredible and they don't hold water as China has not asked and will not ask companies or individuals to collect or provide data, information and intelligence stored within other countries' territories for the Chinese government by installing "backdoors" or by violating local laws. The new five-point data privacy effort is "is a targeted move" to minus a lot of Chinese apps from the American internet in order to preserve the U.S. technology hegemony.
Fortunately, the Trump administration's allegations about the Chinese government and Chinese tech firms for undermining the digital sovereignty of the United States and other nations received strong protests from China and other countries also. Scolding the Trump administration's steps to block Chinese tech firms, China's State Councilor and Foreign Minister Wang Yi rightly said: "Some individual countries are aggressively pursuing unilateralism, throwing dirty water on other countries under the pretext of 'cleanliness', and conducting global hunts on leading companies of other countries under the pretext of security. This is naked bullying and should be opposed and rejected." Surely, the Foreign Minister's remarks are a right and powerful rebuke to Pompeo's vilifications.
Criticism over Trump's "Clean Network" plan
Many scholars of international relations and researchers as well as news commentators criticized the U.S. restrictions on the Chinese-owned tech companies and dubbed the White House's clean network plan as 'a bit of talk, no trousers' since the initiative has no detailed implementation plan, including a timetable and specific data security issues. Surely, Trump's digital strike against the Chinese-owned apps under the ambiguous and far-fetched grounds of safeguarding its citizens and companies' enormously valuable data will not help the U.S. economy to make "America great again" rather hurting the interests of the U.S. business companies and consumers while pushing the country on the brink of turmoil. Chinese smartphones, telecom equipment makers and Chinese apps have already won American consumers and entrepreneurs by focusing on providing the lowest-cost gear.  The ban on them is no victory for the US, but a violation for its open market promise. It should be mentioned here that TikTok has currently been downloaded over 175 million times in the US and more than a billion times around the world.
According to The Independent report, Facebook CEO Mark Zuckerberg told employees during the Facebook meeting on August 6 that he is "really worried" about the prospect of rival social media app TikTok being banned in the US. "I just think it's a really bad long-term precedent, and that it needs to be handled with the utmost care and gravity whatever the solution is," he said. More importantly, the Trump administration's fierce attacks on Chinese apps and telecom companies run against the spirit of a free market and could be a breach of World Trade Organization (WTO) rules.
In other words, Pompeo's "Clean Network" plan is a calculated election strategy on the part of the Trump's administration' to please the domestic electoral for boosting Trump's reelection in the November vote which is "mired in a series of crises, from the COVID-19 pandemic to historical economic declines."
China's leading role in global cyber governance
Born in the United States 51 years ago, the Internet has produced a flood of innovations in technology, and business models, as well as the formation of Internet governance rules and values. The Internet's spirit of openness, sharing, freedom and equality are now the core values of human civilization. China officially gained access to the Internet on April 20, 1994, becoming the 77th country to access the Internet. With the world's largest base of internet users and a dynamic homegrown internet-driven industry, over the past 26 years, China has been playing a key role in the creation of a cyberspace community of common destiny which is a pressing demand in an information-led world.
"Countries should follow the trend of the times, shoulder the responsibility for the development, meet the challenges and risks, jointly promote global governance in cyberspace and strive to build a community of shared future in cyberspace," Chinese President Xi Jinping said in his congratulatory letter to the sixth World Internet Conference held in the picturesque water town of Wuzhen in east China's Zhejiang province in October 2019. It is heartening to see that the Chinese government has been playing a catalyst role in shaping and guiding the shared future of the digital world following the "Four Principles" – respecting the sovereignty, upholding peace and security, promoting openness and cooperation, and building a sound order as put forward by President Xi.
China's Global Data Security Initiative supports global cyber governance
Now when Trump is trying to create a "Clean fortress" around citizen's data while making Chinese companies untouchable with the help of the "Clean Network" programme, Foreign Minister Wang Yi on behalf of the Chinese government launched a new Global Data Security Initiative at an international symposium named "Seizing Digital Opportunities for Cooperation and Development on September 8. The initiative has come to a historic juncture when the digital economy has recently encountered opposition due to Trump's protectionism and unilateralism in the high-tech sector.
Focusing on multilateralism, digital economy and data privacy effort, the Chinese Global Data Security Initiative has eight key points, namely:1) Treat data security rationally and maintain an open, secure and stable global supply chain; 2) oppose using information and communication technology (ICT) activities to impair other States' critical infrastructure or steal important data; 3) Prevent and stop the infringement of personal information, do not abuse ICT to conduct large-scale surveillance against other countries, or engage in unauthorized collection of personal information of other countries; 4) ask companies to respect the laws of host countries, desist from coercing domestic companies into storing data generated and obtained overseas in one's own territory; 5) respect the sovereignty, jurisdiction and governance of data of other countries; 6) meet law enforcement needs for overseas data through judicial assistance or other appropriate channels; 7) ICT products and services providers should not install backdoors in their products and services to illegally obtain user data; 8) ICT companies should not seek illegitimate interests by taking advantage of users' dependence on their products.
Judging the guidelines of the Chinese initiative, it can be said that it has raised more specific issues of international concern in comparison to the vague Clean Network plan. While the U.S. initiative which is quite targeted at China clearly reflects the mindset of the Cold War era, China's initiative is in line with its peaceful diplomatic philosophy emphasizing on global digital cooperation and development. As the Chinese Foreign Minister said: "By working together, we can jointly advance global digital governance and build a community with a shared future in the digital world." More importantly, Pompeo has failed to promise that the United States will not steal information from other countries or monitor the people of other countries. The key strategic objective of the Clean Network programme is that the Us is going after Huawei and many other Chinese companies, in every possible way, and has declared to build a coalition of "clean countries" to counter China. But the technologies and products of Chinese companies are safe to use, and they have never done any harm to any country. In stark contrast, the U.S. is behind such scandals as PRISM and ECHELON. Everyone can see easily and clearly that the U.S. goal is to keep its monopoly in science and technology but deny other countries the legitimate right to development.
On the other hand, China's global data security initiative emphasizes that countries should oppose the use of information technology to damage other nations' critical infrastructure or steal important data as the first three points clarified. Undoubtedly, it is in conformity with the standards of the European Union. The EU could work with China to influence and set up international rules in the digital field.
It is hoped that the new Chinese initiative on data sovereignty will be welcomed by tech companies in Europe and other parts of the world. "China has a robust national data privacy framework to protect personal data, whereas the US does not have a national level privacy law. In the context of developments that may restrict international data flows, this announcement looks like a pragmatic approach for international business," Carolyn Bigg, a technology and communications lawyer at law firm DLA Piper told the BBC on September 8.
Global Initiative on Data Security for the benefit of people everywhere in the world
When the COVID-19 pandemic calls for the urgency of digital cooperation, the US is pushing the world against China with exaggeration and accusations without providing any evidence. The US is not qualified to build a coalition of "clean countries" because it is itself dirty all over. It is heartening to see that when protectionism is gaining ground in the field of trade, science and technology led by the United States, China has put forward the new global guidelines for building a cooperative and secure digital environment to benefit people all over the world in a better way. China wants all governments to work together to formulate universally accepted international rules and norms of state behavior. In the face of intensifying digital warfare, it is anticipated that China and other responsible countries, hopefully including the US, should advance building the non-proliferation regime of global cyberspace as soon as possible.