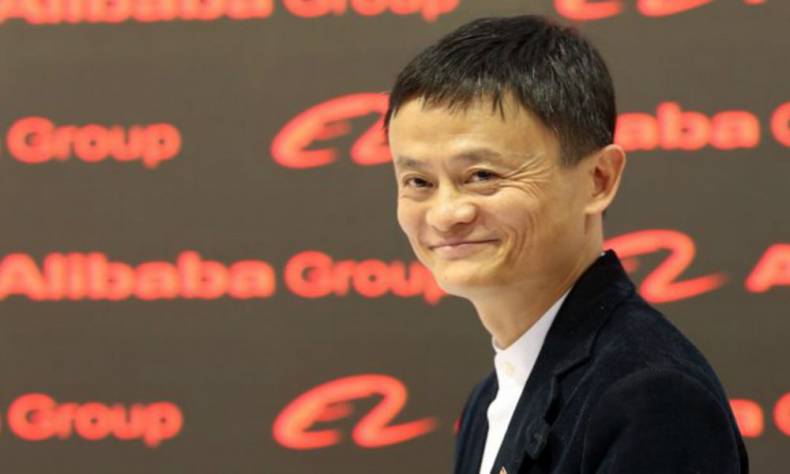 Jack Ma to Retire as Alibaba Begins its First Step toward its 102-year Goal
The founder is the soul of a corporation. How to pass down a corporation after it becomes big and strong remains a difficult problem for corporations all over the world.
On September 10, Teachers' Day in China, in a letter titled, "Happy Teachers' Day," Alibaba's co-founder and Executive Chairman Jack Ma said he would retire on September 10, 2019, when the company CEO Daniel Zhang will take over as the chairman of the board.
Although the news of Ma's planned retirement was leaked as early as a week ago, Alibaba stock prices opened lower at $156.68 a share, down by 3.5 percent, on the New York Stock Exchange on Monday morning Eastern Time, which was already evening in Beijing. The market apparently wants Ma to stay.
However, the decline in Alibaba's shares was just a temporary bruise, Ma's retirement could actually solve long-term problems.
A Three-Century Dream
On Sept. 9, 2009, Alibaba initiated a relay race when it moved its headquarter from western Hangzhou to the Binjiang New District in Zhejiang Province. The relay race started at Lakeside Garden, Alibaba's birthplace, and crossed the Qiantang River, to the new headquarters. Police cars made way for the runners who were welcomed by tens of thousands of people.
A Zhejiang local media outlet said, "This is VIP treatment for celebrity Jack Ma and Alibaba."
Alibaba had placed 102 batons on the relay route, which was an implication of its wish for 102 years of sustainable development. Why the number 102? This is Jack Ma's vision: after developing for 102 consecutive years, Alibaba will experience exactly three different centuries if we count from 1999, the year Alibaba was established.
"Our ambition is to establish a company that makes China and the world proud and lasts for 102 years," said Ma in his open letter. "Yet none of us can accompany Alibaba for 102 years."
Ma made a comprehensive plan. After the one-day relay race, on Alibaba's 10th anniversary, standing in the center of Zhejiang Huanglong Stadium, Ma announced to the 27,000 people present that 18 co-founders of Alibaba had "resigned" from their original positions and became partners of the group, which marked Alibaba's entry into an era of co-partnership.
According to the company's system, those who want to become co-partners must have more than five-year's working experience in Alibaba and identify greatly with the corporate culture and its values. There are little restrictions on terms after one becomes a co-partner.
Alibaba has been improving this partnership system for almost 10 years. Alibaba selects new co-partner nearly every year. To date, there are 36 copartners in Alibaba, two of whom are from the 1980s generation.
Unlike companies with traditional partnership systems or dual shareholding structures, Alibaba's co-partners can nominate half of the board. They can re-nominate if their previous nominations are denied.
"Co-partners are equal. Therefore, they will abandon bureaucracy and hierarchy and solve problems through cooperation," Cai Congxin, Alibaba's Executive Vice Chairman explained in an open letter. "Those who do not understand the real intention of our partnership will probably criticize us and say that our scheme is nothing but the co-founders of a company wanting to maintain their control."
From an investor's perspective, this is actually not a good system. Because this means that the company is mostly controlled by its operators, while the investors only hold the rights to demand operating profits. That's the reason why Alibaba has failed twice to be listed in Hong Kong. To protect medium and small investors, Hong Kong Exchanges and Clearing Limited (HKEx) doesn't permit companies with the corporate governance structure of same shares with different rights. This rule was not abandoned until 2008. Lei Jun's Xiaomi has taken advantage of its abolishment.
Alibaba has been operating according to this partnership system since Ma retired as CEO in 2013. However, Ma seems to be worried about Zhang Yong, so he has decided to accompany him a bit longer. According to Ma's plan, after retiring as chairman of the board, he will continue as a board member of Alibaba until 2020.
How to Pass Down a Corporation?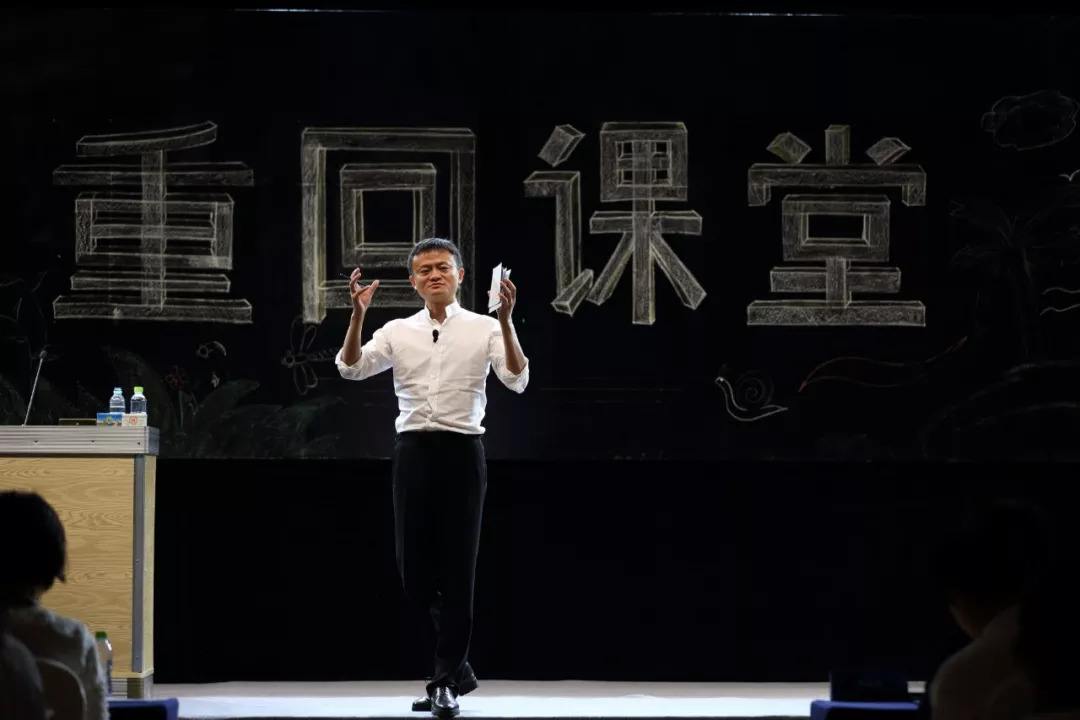 Δ Jack Ma speaks at the "Back to Class" event held by Jack Ma Foundation in Sanya, south China's Hainan Province, Jan. 6, 2017. A total of 100 rural teachers selected by the foundation as 2016 "Jack Ma Rural Teacher Initiative" winners attended the event. 
The founder is the soul of a corporation. How to pass down a corporation after it becomes big and strong remains a difficult problem for corporations all over the world.
Compared to Europe and the United States, China's market economy has developed for a shorter time and lacks the inherited experience of 100-year-old corporations. Confined to unfavorable ideas such as family inheritance, many Chinese entrepreneurs still exert their influence on the frontlines of shopping malls even in their old age. For example, Huawei's Ren Zhengfei, Wahaha's Zong Qinghou and Lenovo's Liu Chuanzhi are or were confronted with this problem.
In conclusion, if done peacefully, Ma's retirement will set an example for Chinese corporations and even global corporations, especially for China's thriving Internet companies. Although Baidu's Li Yanhong, Tencent's Ma Huateng and JD.com's Liu Qiangdong are now in their prime, how to choose their successors may be a major problem for them in 10 or 20 years.
In terms of Alibaba, Ma's retirement is just the beginning of trying to solve this successor problem. Under the framework insurance of the partnership system, the actual successor doesn't matter; the important thing is to make the market believe the company will continue in its culture, conception and all other aspects, even without its founder. After all, Alibaba's hope is to experience three different centuries.
At the end of Ma's open letter, he said, "Alibaba never belonged only to Jack Ma, but Jack Ma will always belong to Alibaba."
The word only is significant.
By Qi Mian, Financial media person
Editor: Elena