Key Takeaways from China-Afghan-Pakistan Trilateral FMs Dialogue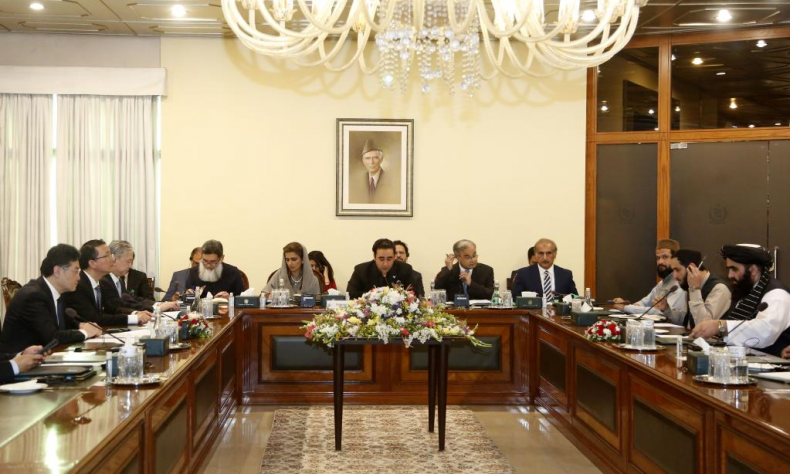 The latest round of the China-Afghanistan-Pakistan FMs' Dialogue should be recognized for its forward-looking vision to break conflict deadlocks in Afghanistan, steer the nation towards long-sought stability, and unite against the threat of terrorism.
Recently, Chinese State Councilor and Foreign Minister Qin Gang participated in the fifth China-Afghanistan-Pakistan Foreign Ministers' Dialogue in Islamabad. The meeting focused on enhancing counterterrorism collaboration and creating shared development opportunities, amidst growing strategic challenges for Kabul. Qin stated, "China is willing to share development opportunities and meet security challenges with the two countries to set an example of cooperation on neighbors, mini-multilateralism and hotspot issues through bilateral and trilateral mechanisms."
The shared interest in expanding the Belt and Road Initiative's (BRI) win-win cooperation into Afghanistan and increasing public exposure to connectivity infrastructure marks a major win for all sides. China and Pakistan continue to align on future development dividends for Afghanistan, viewing its integration as essential for lasting peace. The BRI's facilitation of intra-regional connectivity in Central Asia over the past decade makes it an opportune time to build on that success, scaling up development cooperation as the BRI's flagship China-Pakistan Economic Corridor (CPEC) gathers steam.
Over many decades, the traditional neighborly ties between the three countries have taught that countering violence to uphold regional security is crucial for consolidating regional stability. High-level trilateral talks emphasized the importance of encouraging the Afghan Taliban "to fight terrorism" and "resolutely crack down on terrorist forces." Achieving hard-won, verifiable gains not only eliminates any "double standards" on shared security challenges, but also enhances existing trilateral security cooperation by drawing region-wide momentum to Afghanistan's national concerns, chiefly through a "multilateral framework" of engagement.
Washington's lead role in exacerbating transnational militancy, accelerating Afghanistan's security challenges, and contradicting peace priorities makes it abundantly clear that unity among the three neighboring powers is chief to managing expectations on conflict hotspots. "China is willing to strengthen strategic communication and policy coordination with Afghanistan and Pakistan through the trilateral cooperation mechanism, so as to boost good neighborliness and strategic mutual trust," affirmed Qin. A dual security and development approach benefits strategic autonomy for Afghanistan and its neighbors.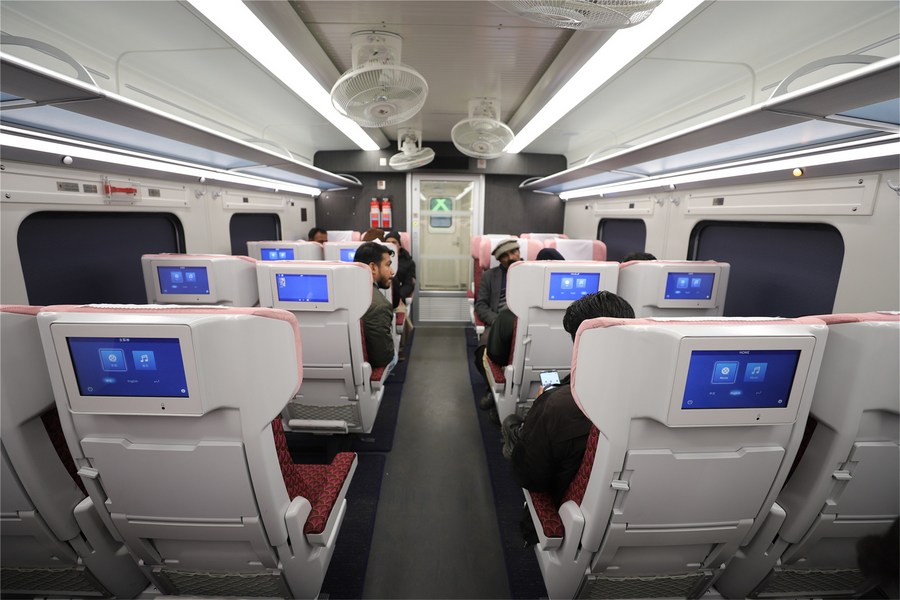 From efficient transportation to agriculture, energy and hard infrastructure, the BRI has played a defining role in strengthening Pakistan-China relations. Extending such benefits to Afghanistan through a viable extension is crucial. The stated agreement to boost trilateral connectivity and extend the CPEC to Afghanistan presents a valuable opportunity to synergize development strategies and ensure that all countries have an equal stake in realizing sustainable development for their populations. For Afghanistan, that means creating long-term buffers against one of the world's most dire humanitarian crises, with two-thirds of its population on the brink.
China's focused engagement with Afghanistan comes at a critical time. At a recent Shanghai Cooperation Organization (SCO) Foreign Ministers' meeting in India, ensuring stability in Afghanistan topped a sprawling agenda on peace, demonstrating the sincerity and practicality of the Sino-Pakistan consensus on Kabul. The regional environment can become even more conducive to cross-border trade and trilateral economic integration if this momentum is sustained and Afghanistan meets expectations by achieving tangible counterterrorism gains with broad-based support from its neighbors.
Therefore, the latest round of the China-Afghanistan-Pakistan Foreign Ministers' Dialogue should be recognized for its forward-looking vision to break conflict deadlocks in Afghanistan, steer the nation towards long-sought stability, and unite against the threat of terrorism.
Promising discussions to scale up new growth points in future cooperation and achieve peace and stability as soon as possible make one fundamental reality clear: The path to regional stability and trilateral development connectivity runs through responsible peacebuilding in Afghanistan.
Hannan R. Hussain is a foreign affairs commentator, author and recipient of the Fulbright Award.