Libyan Conciliation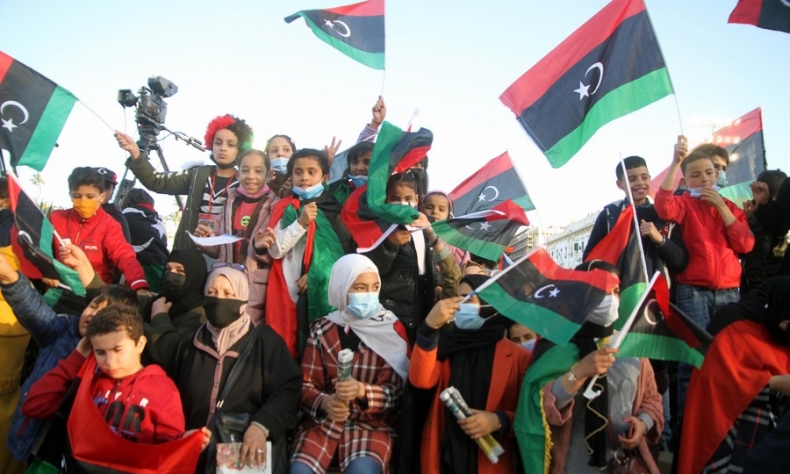 Only when the fate of the nation is placed in the hands of the Libyan people, backed by foreign aid with no political strings attached, can it achieve any real form of reconciliation.
Following similar uprisings in neighboring countries, in February 2011, residents in eastern Libya staged large-scale protests that quickly escalated into a civil war between supporters and opponents of the government. Regime change was brought about through a campaign of military interference by Western countries.
Libya has struggled to rebuild in the following decade amid fracturing regime power, a flagging economy and many forms of social unrest. The current predicament of Libya is partly the result of external intervention, which is likely to continue hindering the country's future development. Therefore, only a real reconciliation inside the country can bring about real progress.
Rejection of Western democracy
Failing to build a stable and united government, Libya was instead divided between a Tripoli-based government and a government based in Tobruk. After their split, the two sides deliberately sabotaged economic recovery and social development of each other's domains, severely disrupting the country's overall growth. Revenue from the energy industry, on which the country relies heavily, plunged, resulting in high rates of unemployment, high inflation, and lower living standards. Political turmoil and a failing economy in turn exacerbated a number of security issues, not only within Libya but also in neighboring regions. Extremist organizations, such as the so-called "Islamic State" and Al-Qaeda, recruited and groomed extremists in Libya and its surrounding areas before sending them to participate in terrorist attacks in other parts of Africa and in Europe. These attacks not only worsened the security situation on these two continents, but also contributed greatly to the refugee crisis that has confronted Europe in recent years.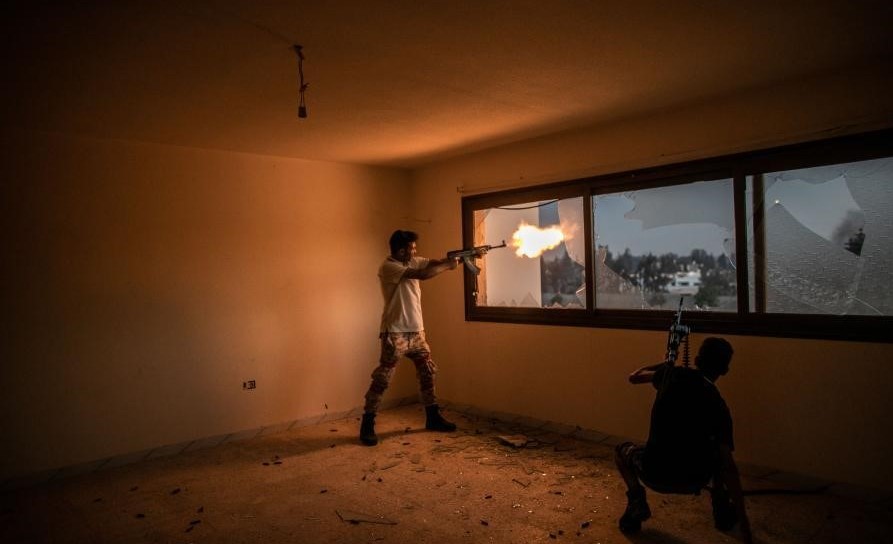 Political recovery must be the first step in Libya's post-war rebuilding. The common goal of the country's revolutionary masses and the promise of the political leaders were to implement a democratic political system, giving Western countries an excuse to meddle in Libya's internal affairs. However, Western-style democracy appears to run counter to local context.
The social foundations necessary for a democratic system have yet to take shape in Libya. Under the rule of Muammar Gaddafi, Libya was shackled with an outdated political system and flawed institutions. The Arab Jamahiriya system practiced at that time was unique in the modern world and totally detached from the world's other political and administrative systems. A constitution, a parliament and political parties are all necessary for democracy, and all have long been absent in the country.
Libya is home to hundreds of tribes of varying sizes, with the largest composed of more than a million people and the smallest numbering less than 100. Tribal leaders are largely seen as more authoritative than regional or even national government leaders and, for this reason, Libya's voters tend to put tribal loyalty ahead of other factors when it comes to casting their ballots. For this reason, if Libya were to hold Western-style national elections, only candidates from large tribes would stand a chance of winning the election. The lack of modern political systems and institutions makes planting the seeds of Western-style democracy difficult in Libya, and the inheritance of tribal politics makes it even more difficult for these seeds to take root.
Establishing a Western-style democratic system in Libya has long been a major motivation for the West to intervene in the country's affairs. For decades, Libya's unique style of national governance and the fickle and perverse characteristics of Gaddafi have annoyed and unsettled Western countries. These countries took the opportunity of Libya's civil war in 2011 to eradicate the regime of Gaddafi and seek to impose Western democracy, regardless of the political realities in Libya. This has broken Libya's political equilibrium and placed its people in a dire situation. This "raw democracy" imported directly from the West is hampering post-war economic recovery and also leading to a lack of social stability.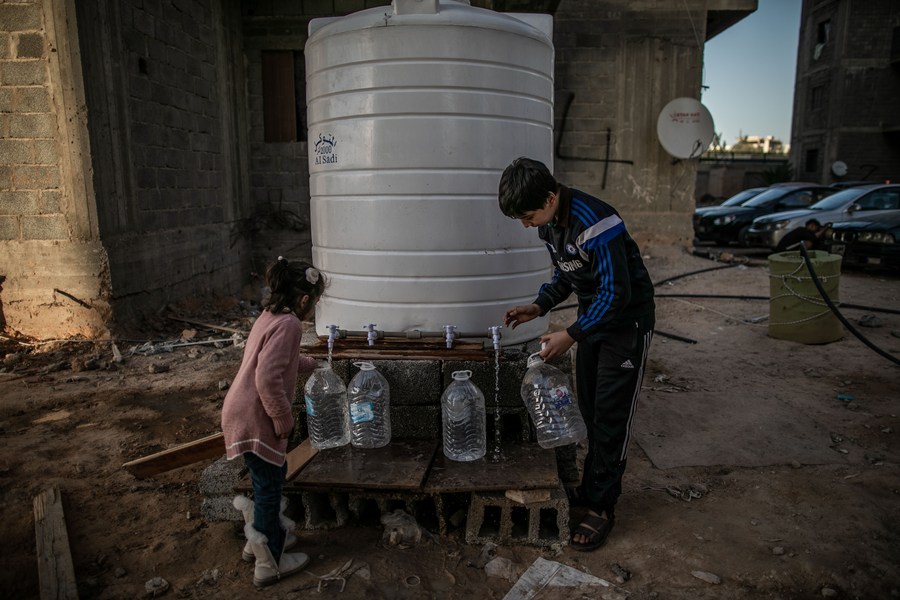 Looking into the future
Now reconciliation inside Libya seems to bring a hint of light.
Libya's two conflicting powers have demonstrated a desire for reconciliation, and signed a complete, nationwide and permanent ceasefire agreement in October 2020. The two sides have shown increasing self-restraint, with no direct armed conflicts occurring between them since the signing. In November 2020 the two parties held their first face-to-face talks on Libya's territory, and agreed to hold presidential and parliamentary elections on December 24, which marks Libya's 70th Independence Day. In December 2020, the Central Bank of Libya announced it would unify the country's exchange rate, effective in January, and fully restore the nation's oil production. The nation's transitional government has also been operating smoothly since it was sworn in in March, the largest step forward in Libya's political development since 2014. The speed of Libya's economic recovery and its level of social stability have both improved over this period.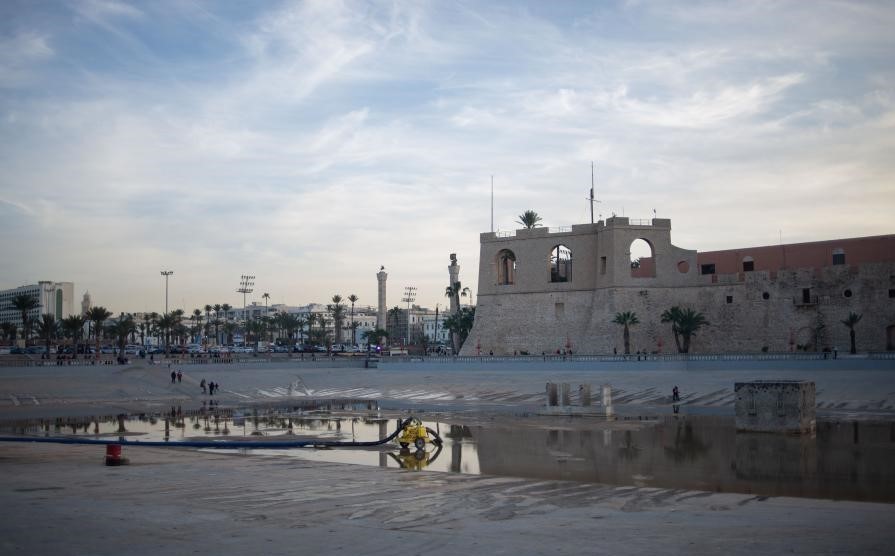 After a decade of turbulence, Libya's rival factions and ordinary citizens alike have shown strong will. Stability and unity have become overwhelming trends. Besides, Libya is gradually restoring its vital oil production capacity. According to reports released by the National Oil Corp. on August 20, net sales of oil, gas and petrochemicals for the first seven months of this year were the highest they've been in the post-war era. The country's economic foundations and superstructures are expected to develop simultaneously with a positive interaction.
More than a decade of conflict has left Libya in tatters, and the rebuilding of its political system is based on weak foundations and with many restrictions. This makes establishing a stable regime and political system a slow process.
Libya still faces many challenges. Conflicts exist between the two factions, while negotiations remain in progress under the auspices of the United Nations. Despite the UN Security Council's statements in 2020 demanding that all foreign armed forces and mercenaries pull out of Libya in accordance with the previously reached treaty, military personnel from Russia, Turkey and other countries have yet to withdraw.
This year marks the 10th anniversary of Libya's civil war. The country is still struggling to find its way out of chaos, while foreign interference makes its pursuit of unification and stability harder. Only when the fate of the nation is placed in the hands of the Libyan people, backed by foreign aid with no political strings attached, can it achieve any real form of reconciliation.
The author is an associate research fellow with the Institute of West Asian and African Studies at the Chinese Academy of Social Sciences.