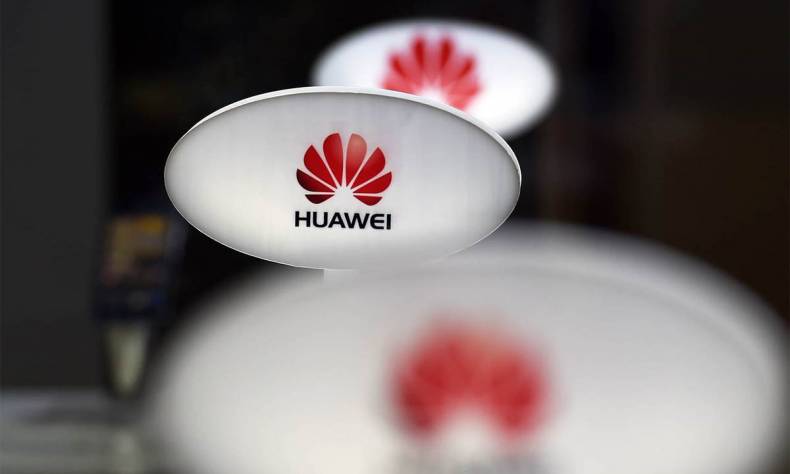 Lucrative US Market: A Roadblock in Chinese Companies' International Expansion
In recent years, China has emerged as the strongest nation to directly compete with the USA in terms of its overall impact on the world economy and its political reach.
By Rachana Gupta
In recent years, China has emerged as the strongest nation to directly compete with the USA in terms of its overall impact on the world economy and its political reach. Though it can be said that China and USA are at par and have a huge unrealized potential in cultural, business, and political exchanges, the strong emergence of China may also lead to competition. Mutual disagreement on important world affairs between two superpowers and the collapse of some of the biggest business deals points towards ongoing competition which, if escalated, could threaten China-US trade ties.
Chinese Companies' Hard Time
In the recent past, many Chinese companies – especially those with international presence – have tried to enter into the lucrative U.S. market through the inorganic route but received mixed results. The list of failed acquisitions includes China-backed buyout fund Canyon Bridge Capital Partners LLC's $1.3 billion bid of U.S. chip maker Lattice Semiconductor Corp. Meanwhile some deals which are still awaiting approval from the CFIUS watchdog (the Committee on Foreign Investment in the United States which reviews the impact of foreign acquisitions in US) include investment firm China Oceanwide Holdings Group Co. Ltd's $2.7 billion acquisition of U.S. life insurer Genworth Financial Inc, Unic Capital Management's $580 million acquisition of U.S. semiconductor testing equipment company Xcerra Corp, and HNA Group Co's acquisition of hedge fund-of-funds firm SkyBridge Capital LLC  etc.
This problem continued in 2018 when CFIUS rejected Chinese fintech company Ant Financial's $1.2 billion acquisition bid of MoneyGram International Inc over national security concerns. It was reported that deal was rejected to safeguard the personal data integrity of US citizens. Ant Financial paid MoneyGram a $30 million termination fee for the collapsed deal, according to reuters.com.
Another major backlash of a similar nature was suffered when the deal between Chinese smartphone giant Huawei Technologies and US carrier AT & T collapsed. This was the second setback to Chinese investment in the US in a week.
Huawei's Different Situation in US and India
Shenzhen-based Huawei Technologies was about to announce its partnership with AT & T in Las Vegas on 9th January 2018, but the deal was cancelled at the last moment because of political pressure, as reported by US-based online tech news site The Information. AT & T was pressurized to cancel the deal after members of the US Senate and House Intelligence committees sent a letter on December 20 to the Federal Communications Commission, citing concerns about Huawei's plans to launch consumer products through a major US telecoms carrier, the report said. According to the deal, the US Carrier AT&T Inc would sell Huawei's smartphones.  Huawei aimed to use its flagship premium smartphone Mate 10 Pro to compete with iPhone in the United States.
However, in contrast to the US, Huawei successfully launched The Mate 10 Pro without much fuss in Europe in October last year, at a 700 Euro price tag. It comes with AI enhanced chips, which processes data faster than the chips used by Apple and Samsung.
Similarly, Huawei has been selling its Honor smartphones range in India, which is doing exceptionally well with each financial year according to the reports. In 2017 Honor shipped almost twice as many devices as in 2016. In addition to Huawei, there are other Chinese smartphone manufacturers such as Xiaomi, Lenovo, Vivo and Oppo, which are popular in India. India is the world's second-largest smartphone market with nearly 650 million mobile phone users – and over 300 million of them use smartphones. Chinese players have cornered the lion's share of this market, offering these users compelling features in an attractive price range.
This ability based on strong consumer insight helped them to capture 49% of the Indian mobile phone market in the first quarter of 2017 – marking 180% revenue growth from the previous year. Among the Chinese brands, Xiaomi witnessed the highest growth. It has already captured 27 % of total market share and shipped approx. 9.2 million smartphones in 2017.  Thee fastest growing smartphone brand in India, with a stupendous year-on-year growth rate of 259%, it has taken over from Samsung, which was the previous market leader. Similarly, other Chinese brands showed good progress: Lenovo-Motorola was at 9%, Vivo at 8.5%, and Oppo at 7.9% in 2017 according to business-standard. The overall performance of Chinese brands remained strong in 2017 and together they contributed to more than half of total smartphone sales in India. India is also the fastest growing major market, with around 900 million people who have yet to experience the internet for the first time. Because of this huge potential, these Chinese smartphone companies will continue to grow business in 2018 and also in coming years, according to industry experts.
Numbers back up the story
Coming back to China's investment story in USA, let's take a look at the McKinsey Forecasting report for the Year 2018. This report suggests that this year China will continue to follow its path towards international expansion. In recent years, China has invested heavily in areas such as Artificial Intelligence and Internet of Things. In 2018 investment in these sectors will continue to grow along with investment in manufacturing, consumer goods, ecommerce, healthcare, tourism, education, and gaming. The report further suggests that the political backlash in the United States, will lead Chinese investors to focus more on Israel, Scandinavia, and the United Kingdom. Also, many Chinese investors will simply assume that since they will not get approval for investment in the United States, it would be a waste of time to try.
Below is a comparison between the growth of the digital economy in China and the United States in the last decade.
The above comparison clearly shows China's strong growth in the digital economy in the last few years. The report also suggests that China's overall economy will continue to grow in 2018. However, the Trump Government's defensive stance, especially in technical sectors, could mount some obstacles to China's global expansion.
Though Chinese companies continued to make inroads into other countries with relative success, the still lucrative US market presents its own set of challenges. The road is not easy and carries risk, but if successful it can be equally rewarding.  However, some baffling questions still remain: Will the trade relations between the two countries worsen? Will any resultant loss in trade for both economies force them to the negotiation table in search of common ground? And will The United States get rid of its suspicion over Chinese investment in US, and become more flexible in its laws, allowing Chinese companies to enter its market? We still have to wait for the answers, but if US-China economic relations worsen significantly, it might also lead to break down of already consummated deals.
Rachana Gupta is a China Matters Columnist, an Expert Author of Ezine articles and an active blogger and poetry writer.
(The article represents the author's personal opinion which does not represent the China Matters' stance.)