Making a Mark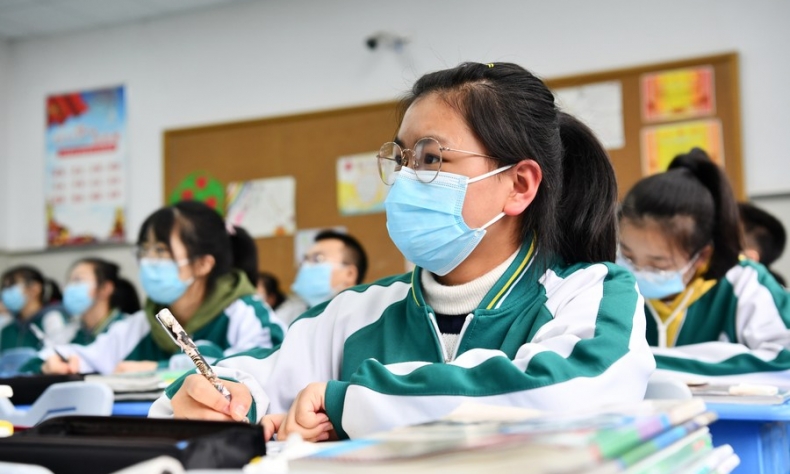 China has made solid efforts to ensure zero dropouts at the compulsory education stage. The country achieved new progress in its promotion of a balanced and integrated development of compulsory education in urban and rural areas.
Smart Education of China, a digital learning platform, is now Wang Yihao's greatest assistant when doing homework. Whenever this junior middle school student from Xuzhou, Jiangsu Province in east China, has a question, he uses his smartphone to scan a QR code in his textbook, which then directs him to an online teacher.
"I used to turn to my parents for help, but sometimes they couldn't explain things very clearly," he said. "This smart platform has really helped improve my study efficiency."
The platform, launched by the Ministry of Education (MOE) this March, is a comprehensive one offering online classes, consultations, tests and even movies, art works, e-books and online museums for students from elementary school to college. By early September, it had already attracted roughly 600 million visits.
"The platform has integrated both online and offline teaching, making it easier for students to study independently at home," said Jiang Bin, an education official from Yunlong District in Xuzhou. He revealed that some 85 percent of students in the district now frequently come to this platform, with over 70 percent of them saying it saves them the time of having to track down the right resources online.
Better benefits
The platform is one of the country's many achievements in promoting educational development over the past decade. Since China realized the full coverage of its nine-year compulsory education nationwide at the end of 2010, balancing resources has become one of the major targets in the education sector.
Education imbalance takes different forms in urban and rural areas. In the metropolitan setting, especially in megacities such as Beijing and Shanghai, parents had a hard time getting their children accepted into elite public schools. They would exhaust all possible means to make this happen, with the most reliable one being a move to a desired school district. The great demand drove up average listing prices of houses in popular school districts, but this did not deter buyers because securing a spot for their child at these sought-after schools trumped all else.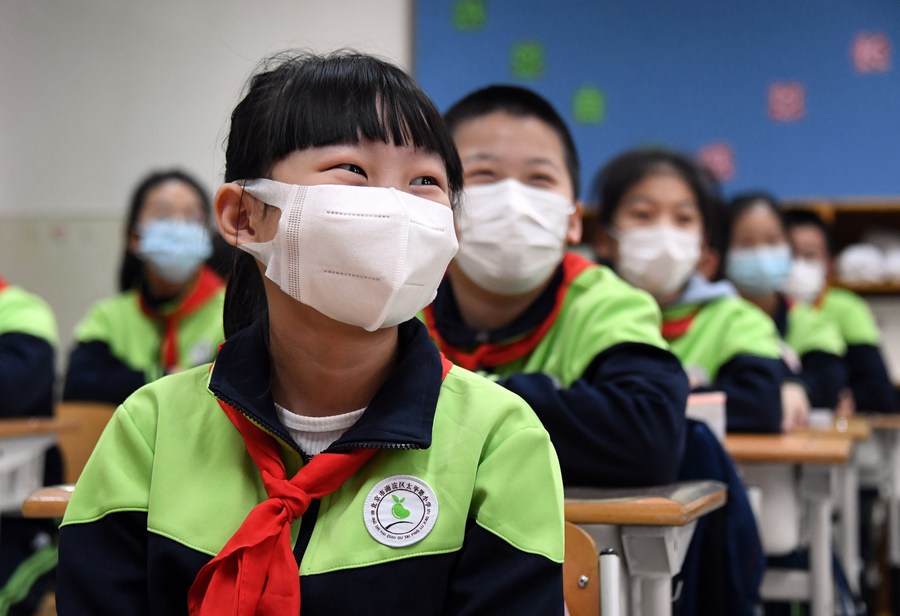 Additionally, parents spared no efforts to send their children to a range of extracurricular classes, such as Mathematical Olympiad classes and piano lessons, taking up the children's spare time and resulting in heavy financial burdens. What's more, the high paychecks these tutoring companies would offer also managed to lure good teachers away from their public school jobs.
Chinese authorities decided to draw the line and in July 2021 introduced a set of guidelines to ease the burden of excessive homework and off-campus tutoring for students in compulsory education stage. And earlier this year, the MOE issued a new curriculum standard for these students.
In the new fall semester, students are required to have at least one class every week that teaches them about basic household skills, like cleaning and cooking, as well as another one that introduces them to the latest technologies, including 3D-printing and laser cutting.
Additionally, the most coveted primary and elementary schools have now established education groups and expanded their campus by including other schools in their cluster and sharing teaching resources with them. Purchasing a house in a certain school district now no longer guarantees a student's admission, and this has in turn calmed down home prices in specific areas.
Beijing Primary School, a top school in Beijing that took the lead in establishing an education group as early as 2011, now has nine campuses in Beijing. "Take one of the branch campuses in Beijing's Xicheng District, for example. The number of students there has increased from under 500 in the past to over 2,300 now," Li Mingxin, head of Beijing Primary School, said.
A changing picture
Rural areas face a different set of education problems. Children, living in villages that don't even have primary schools, often have to travel a long way to go to school in neighboring villages or towns. Once they go to junior secondary school, they may need to travel even further.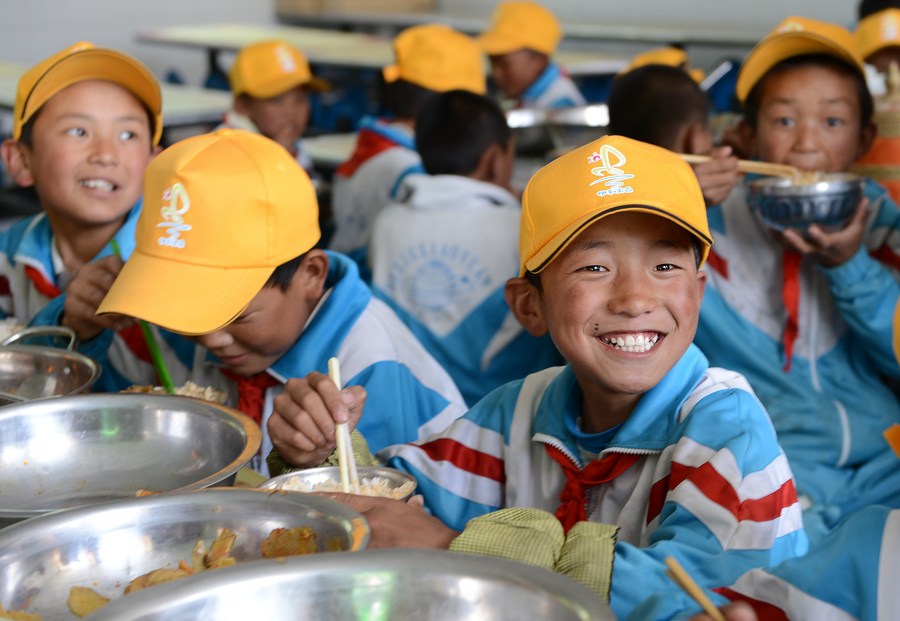 The lack of teachers is another major issue in these areas. Good teachers are inclined to work in more developed regions as they offer higher salaries and better resources. Most young college graduates won't even consider teaching in a village. It's still common for teachers in rural schools to teach more than one subject, from geography to an improvised gym class, because there simply isn't anyone else to take over. The reality is teachers are needed more in these rural schools than any other place.
At a press conference on September 9, Minister of Education Huai Jinpeng revealed that over the past decade, more than 1.3 million rural teachers had benefited from a special subsidy program offering them extra living allowances.
Overall, in the past 10 years, the number of fulltime teachers in China increased by some 3.8 million, from 14.63 million in 2012 to 18.44 million in 2021, ministry statistics show. And almost all primary and junior secondary school teachers now earn incomes equivalent to those of local government employees.
In 2021, China launched a targeted program to train outstanding teachers for underdeveloped areas in its central and western regions. The program is tasked with training about 10,000 teachers each year for primary and junior secondary schools in 832 counties that either have just shaken off poverty or are located in remote border areas.
"China has made solid efforts to ensure zero dropouts at the compulsory education stage. The country achieved new progress in its promotion of a balanced and integrated development of compulsory education in urban and rural areas," Huai said.