Medical Care for the Young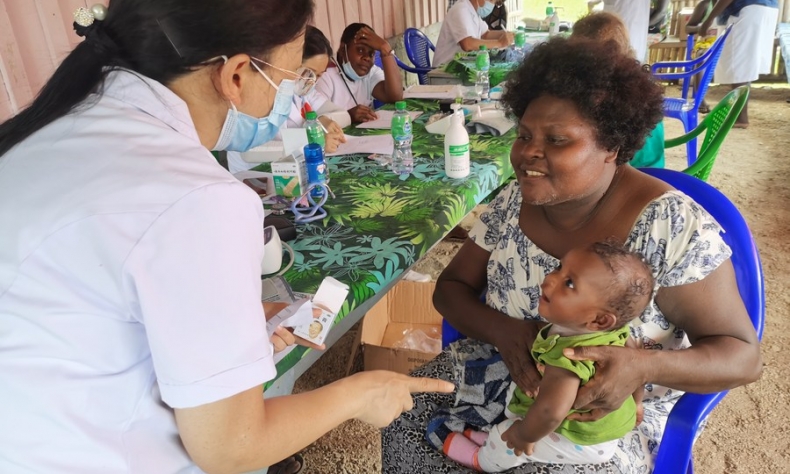 Traditional Chinese medicine strengthens the immune system of children and the medicines are very mild and have no side effects.
Mohammed Diallo, 10, hopes to become a professional footballer someday. He lost his mother at birth and has since been raised by a single father.
His father is a mason and barely earns $5 a day. In a calendar month, he earns a meagre $140 from his seasonal job.
"Due to poverty, my elder brother and I have always lacked enough food and I have experienced many diseases as a child," he said.
Diallo lives in the Baraka Slum (Baraka is the word for blessed in Swahili) of Dakar in Senegal. The slum is currently undergoing upgrading in line with the Senegalese government's plan to eliminate all urban slums by 2035.  
More paediatricians needed
According to the World Bank, 46.7 percent of Dakar residents live in slums and cannot afford basic necessities such as food and proper shelter. 
These circumstances inevitably lead to childhood diseases among many children like Diallo, who has suffered from many ailments related to malnutrition. On some occasions, he has ended up being hospitalised.
"I have spent nights in hospital as a result of anaemia and marasmus (lack of proteins and calories). But I have also been affected by severe wasting.  I stayed for days without eating, and that resulted in extreme weight loss," he said.  
Anaemia is the most common disease affecting Senegalese children and caused mainly by a lack of iron, or bleeding, such as regular nosebleeds in young children.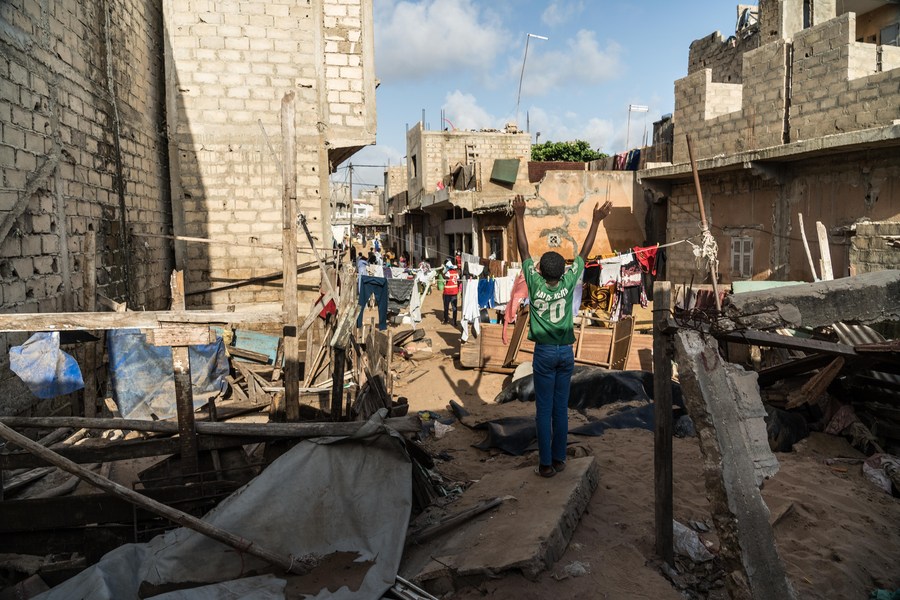 Dealing with these diseases is a major challenge for Senegal, as the country has very few paediatricians and has consequently begun encouraging licencing foreign doctors to deal with the shortage.
Paediatric diseases in Senegal remain one of the highest in West Africa, and to compound the problem, according to the World Health Organisation, there are only 0.6 doctors per 10,000 inhabitants.
Chinese medical assistance
In recent years, the number of licenced Chinese paediatricians taking up positions in Senegal has been on a gradual increase. Apart from conventional medical treatment, these doctors also apply traditional Chinese medicine (TCM) to treat children with chronic diseases.
Zhang Huan, a Chinese paediatrician based in Mbour, 86.3 km from the capital Dakar, said a large percentage of children in the country die from curable or preventable diseases. 
"Most reported deaths are from children under five years of age. Most cases I get are anaemia. There are [also] cases of wasting in children, mostly under five years," he said, adding that if left untreated, some cases that involve wasting can lead to stunted growth, slow cognitive development and even death, as the immune system is weakened.
Zhang works at Yin Yang Médecine Traditionnelle Chinoise. TCM has also helped to cure childhood diseases since this first Chinese clinic was opened in Senegal in 2018 by Fall Diop. The Senegalese doctor was awarded his medical degree at the prestigious Peking University.
Since then, several hospitals and clinics have opened to the public that offer TCM services countrywide.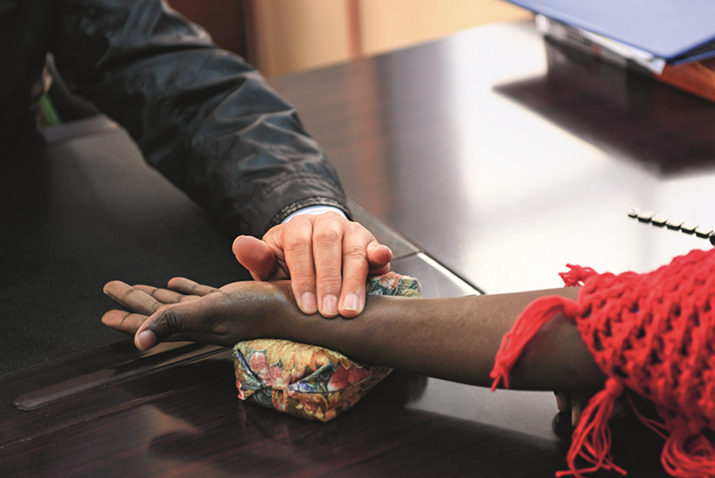 "I have treated many easily curable diseases that are often neglected. It is sad that in the 21st century, children are dying of diseases or conditions that are easily curable," said Diop.
He said that most of his patients with curable diseases are children aged below five. "I do get a few situations of children with genetic diseases. I am a general physician; but in complicated cases, I refer my patients to a paediatrician," said Diop.
Government policy 
New directives initiated by the government include enhancing programmes that will see new medical colleges set up and extend teaching programmes at the existing facilities.
Marie Ndiaye, who was appointed minister of health and social action in May 2022, said the government is adding and improving the current infrastructure at the Faculty of Medicine at the University of Dakar, which is the top regional university in West Africa and one of Africa's most prestigious institutions of higher education.
"It currently accommodates about 50,000 students but we hope to triple that figure by 2024. Already we have begun doing this at the institution and other medical schools across Senegal," said Ndiaye.
"But we are also negotiating with China to offer scholarships to needy Senegalese citizens. The talks are promising and we plan this to be on an annual quota. Most of the foreign doctors [in Senegal] are Chinese and people are happy with their services," she said.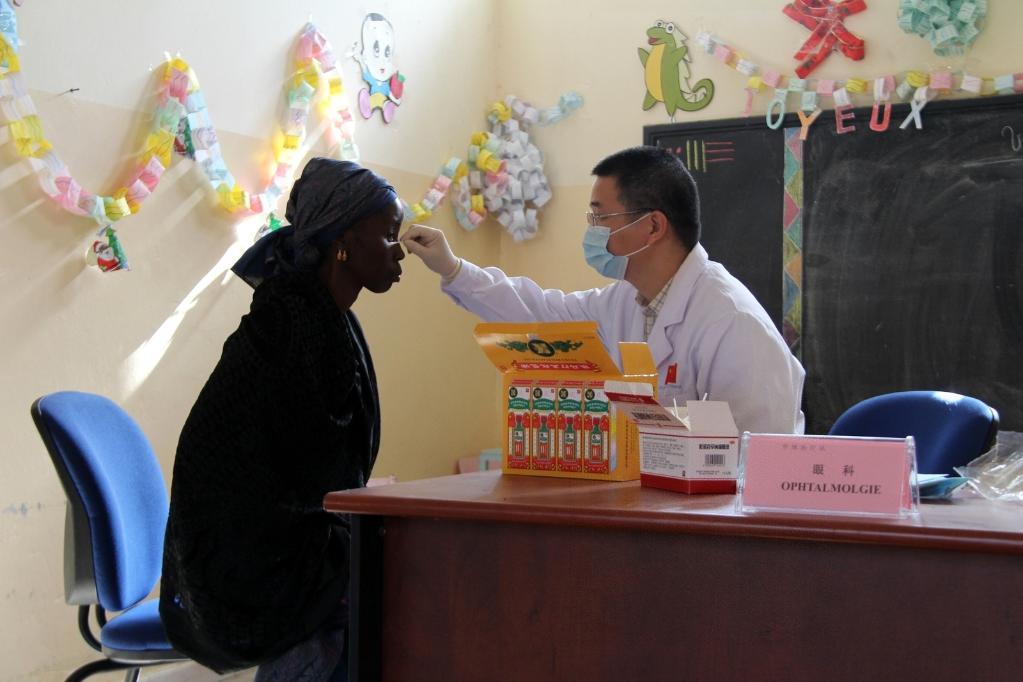 Zhang said TCM strengthens the immune system of children and the medicines are very mild and have no side effects.
"Acupuncture is very helpful as well. It helps with the breathing, better sleep, easy digestion of food, and less stress. We always advise parents to give their children healthy foods as they continue to give Chinese medicine to their children.
"Herbs such as garlic are vital for boosted immunity. Onions and peppers are also good immune boosters," said Zhang.
He believes acupuncture treatment makes blood circulation throughout the body easier. It also relaxes the nervous system, making recovery from disease easier.
"I have cured many respiratory diseases among young children under eight years. Acupuncture has also improved their digestive system. When the blood circulation is at its best and the body is relaxed, the body organs can function well and normal development of the child will be restored, both cognitive and physical," said Zhang.
Most of the TCM used is manufactured locally in Senegal. According to Zhang, different methods are used to administer TCM to children. The medicines can be in powder form, liquid, pills, teas and even eye drops.
"You can also treat collectively with Western medicine or modern Chinese medicine. This depends on the medical condition and ailment of the child," he said.
The biggest challenge affecting the health sector in Senegal is neonatal and perinatal deaths. Many Chinese doctors have set up clinics that offer immunisation and nutrition advice, and newborn nurseries, which have newborn units, nurseries and other important facilities that cater for a child's medical needs.