Modi's Dream of "Self-reliant India" Will be Incomplete without China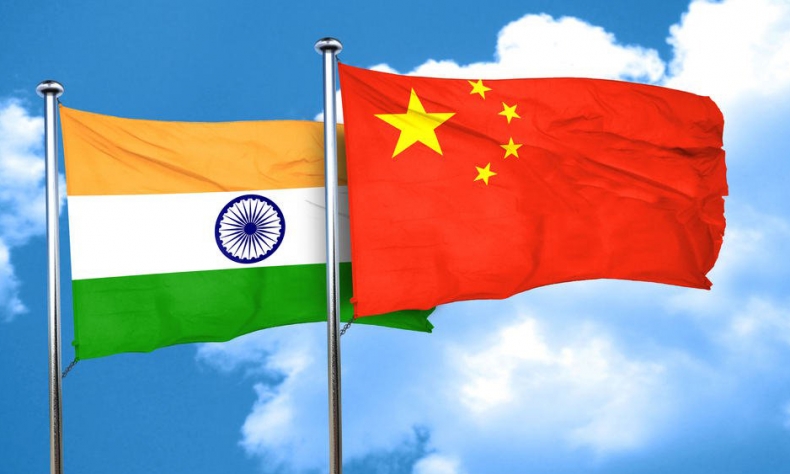 The healthy growth of India-China relations is a blessing not only for the two peoples residing on either side of the Himalayas but for the world peace and prosperity at large.
In her book How to Lose a Country, Turkish journalist and political commentator Ece Temelkuran points out that dictatorial statesmen want to infantilize the people of the country so that they become simple believers like children with illusory dreams, empty promises or hollow rhetoric. If the mid-June India-China border spat has exposed anything about the Indian government under Prime Minister Narendra Modi's watch, it's crystal clear that the ruling government wants to incite an anti-China culture in the country in order to divert Indian people's attention from its thoroughly inept handling of the COVID-19 crisis by hypocritically condemning People's Liberation Army's (PLA's) incursions into Indian territory at the Galwan Valley in eastern Ladakh on the poorly demarcated India-China border.
But the paradox is that although after the Galwan conflict during the all-party conference, Modi himself openly admitted that Chinese troops did not enter or occupy Indian territory, he has decided to orchestrate anti-China activism in the country to regain his image with hyper-nationalist rhetoric against China which needs a review for the larger interests of the Sino-India relationship shunning emotions.
During the 74th Independence Day address on August 15, Modi's full-throated praise of the Indian troops, "From LOC (Line of Control) to LAC (Line of Actual Control), armed forces have given befitting reply" aiming at China and Pakistan. Two months ago, he portrayed China as "expansionist nation". Recently he retributed against the world's second largest economy and boasted receiving five French-made Rafale warplanes. All those are without any merit and go against the spirit of the "Panchsheel Treaty" of 1954 that has been guiding the Sino-Indian relationship over years. On the other hand, Indian President Ram Nath Kovind in his Independence Day speech criticized Beijing's "expansionist" attitude without referring to China directly commenting that "some in our neighborhood tried to carry out their misadventure of expansion."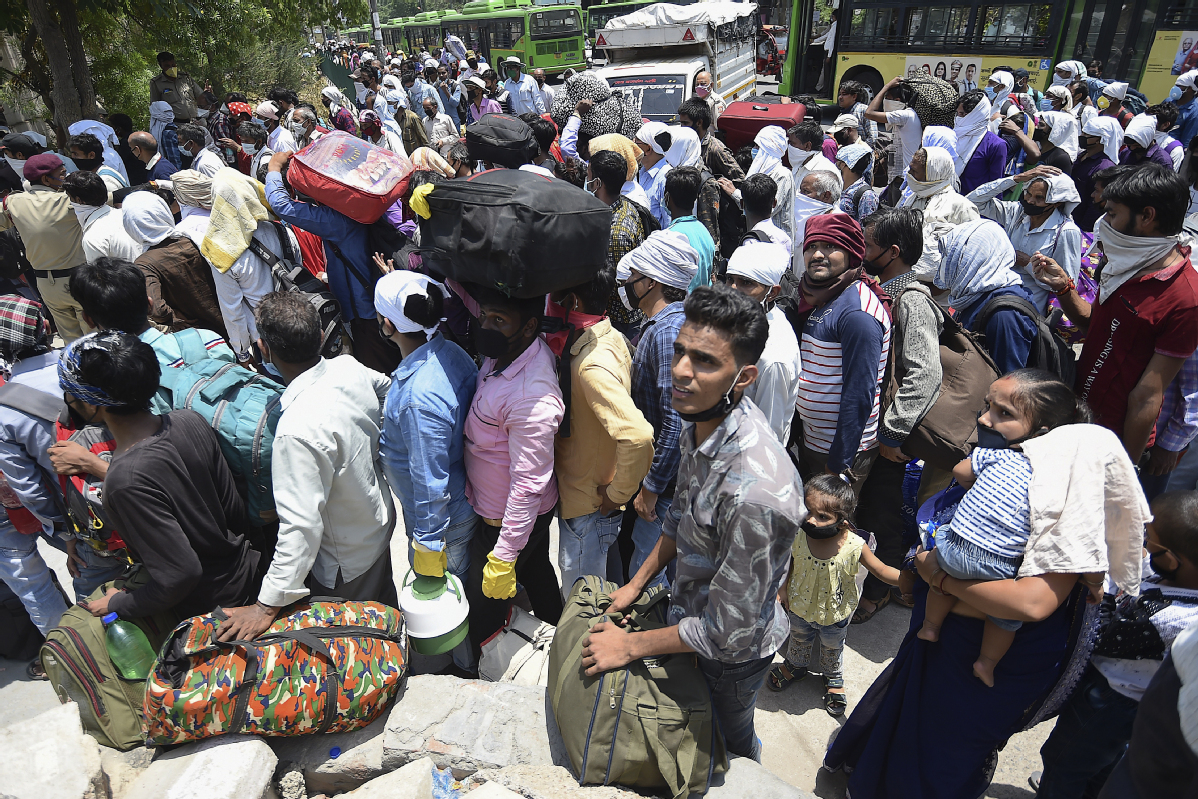 Amid the border tension with China, the Indian public is being asked by the Modi's government with a over-politicized anti-Chinanism 2.0 –"remove China-made goods, save the country" again after the Doklam standoff of 2017 by highlighting the death of twenty Indian soldiers in the Ladakh clash with the Chinese army.
It seems that anti-China sentiment has become a strident feature of Modi's foreign policy. Whenever a problem arises in the country, the Modi government loves to play either China or Pakistan card in his autocratic fashion in order to channelize national sentiments that will ultimately hurt the core interests of Indian citizens. In the last three or four years, India has exposed its hostile and violent aggressive face against China which is highly contradictory to the picture of the constructive, peaceful cooperation with China over the past four decades.
It should be noted here that Indian army has never been involved in any bloody clashes with China in the Galwan Valley since the conflict in 1962 in which China emerged the victor. There is no doubt that the Galwan incident has dealt a major blow to bilateral relations. The Modi administration should keep in mind that danger will increase in muscular speeches.
However, time has come to judge the Modi government's anti-China policy as well as its unwavering attitude towards border disputes. How much India will have to pay in the internal and external sphere by reducing cooperation with a neighboring giant country should be measured. Needless to say, India's ruling party's competing claims on the entire Galwan Valley including the Aksai Chin plateau in the Himalayas do not promote stability in the Ladakh region rather it has antagonized China only.
Following the Ladakh incident, the anti-China sentiment is taking new dimensions when several ultranationalist politicians, senior military veterans and even some Union ministers have been ramping up the backlash against Chinese products responding to Modi's clarion call for an "Aatamnirbhar Bharat" (a self-reliant India).
Right now, the boycott China chorus is gaining momentum on social media platforms. Highlighting India's trade deficit with China as well as the June 15 border clash in the Galwan Valley, the Rashtriya Swayamsevak Sangh (RSS), the key founder of the ruling Bharatiya Janata Party and the Swadeshi Jagran Manch (SJM), a nationalist economic policy group linked to the ruling BJP, have taken the lead in voicing campaign against the dominance of Chinese products and urged Indian citizens and labor associations to strongly support for Modi's much-hyped 'Make-in-India' program by boycotting Chinese goods. And Modi's ardent followers demonstrated massive protest against China by smashing Chinese TV sets, phones and other Chinese products in various parts of the country. Even they asked Indian shopkeepers not to sell Chinese made rakhis during the recent Raksha Bandhan festival.
Since the boycott movement against Chinese goods spreads to streets, veteran Modi has taken the public anger as an opportunity to garner political weather in his party's favor. He is trying to overturn the idea of free trade by imposing higher non-tariff barriers on China as well as restricting Chinese investment in Indian market by the introduction of the revised foreign investment policy.
Furthermore, in order to break China's economic backbone, Prime Minister Modi has proposed to be "vocal for locals" to make Indian citizens self-reliant by boycotting Chinese products. On June 29, the Modi government banned 59 Chinese apps including WeChat, TikTok, Weibo, Camscanner by explaining "prejudicial to sovereignty and integrity of India, defense of India, security of state and public order" without considering the core interests of Indian citizens. The Modi government has also systematically discouraged imports from China, making it difficult for Chinese companies to function in India.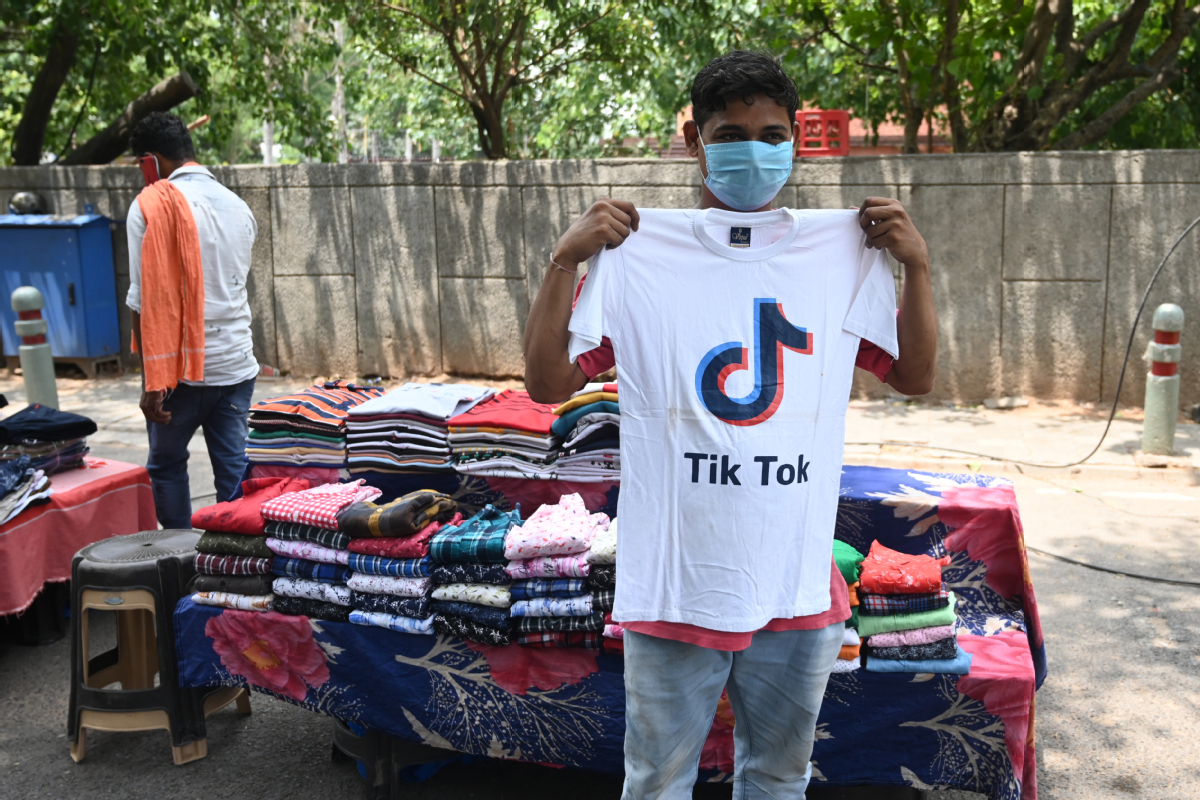 But boycotting Chinese goods and banning Chinese apps are irrational moves which have raised the question: Is it at all possible to boycott Chinese products for the price-sensitive Indian consumers without any domestic alternative? The simple answer is a flat "No" since India has been hugely dependent on numerous products from China for its automobile, electronics, pharmaceutical, telecom and consumer goods sectors.
So far, India's current boycott China movement only exists at the government level which can end up severely damaging the Sino-Indian relations. Furthermore, Indian boycott of Chinese goods doesn't do justice to its own citizens who still prefer to buy low-priced Chinese items, no matter how much the Indian authorities bark about the shaking off the Chinese products. Interestingly, India's online shopping festivals from August 6 – 10, Redmi, Oppo and Vivo were the big stars despite 'boycott China' call, thus, demonstrating "consumer is king" at all times.
Prime Minister Modi and his Mandarin-speaking foreign corps should keep in mind that tactical diplomacy shouldn't be dealt with the tricks of the theater. Breaking second-hand Chinese TV sets or regulating Chinese investments or blocking Chinese apps are nothing but self-deceiving patriotism. The Indian political leadership should realize that no country in today's globalized world of mutual economic interdependence is entirely self-reliant.
The hard reality is that Mod's call for self-reliance will remain incomplete without the help of China which has been India's largest trading partner with a cumulative investment of more than USD 8 billion in India, source of imports and fourth largest export market. By boycotting Chinese goods or not using China's products, India will hamper its own economy more than China's economy. Besides, Indian exporters would also lose the large Chinese market.
The way in which Chinese goods are gaining ground in diverse sectors of India casts doubt on the extent to which it is possible to eliminate Chinese products in practice. Over years, India has been almost "China dependent" in all areas of industries from electrical appliances, fertilizers to raw materials for essential medicines. Here it is pertinent to mention that the medicines sold in India are labeled 'Made in India', about 70 per cent of its main chemical (API) is imported from China. If China stops API supply to India, from cough syrup to expensive antibiotics will vanish from all stores at once. The majority of the best-selling mobile brands in the Indian market are Chinese companies.
As former Finance Minister and Senior Congress leader P. Chidambaram rightly said that boycotting Chinese products will not hurt the economy of the neighbouring country as Chinese trade with India is only a fraction of its world trade. Chidambaram's opinion is reaffirmed by Chinese embassy in New Delhi saying that the biggest losers of the boycott will be Indian traders and consumers.
Furthermore, the livelihood of 1.3 billion Indian ordinary people is directly and indirectly involved in the process of importing Chinese goods. The Indian government's ban on WeChat has greatly affected Indian students, academics, professionals, and traders, who are in contact with China. On the other hand, the ban of TikTok, one of the most popular short video apps with 610 million lifetime downloads in India as of April, hurts the livelihood for the millions of Indians.
Over years, Chinese investment has boosted the development of industries such as mobile phones, household appliances, infrastructure, automobile making, medicine, and biology in India creating a large number of local jobs and cost-effective products for Indian consumers. There can be little doubt that India requires Chinese investment to make it an ideal manufacturing hub under 'Make in India' as well as 'Make for World' campaign. Modi's dream of making 'self-reliant India' will become a success if his administration shuns its hostility toward China. Currently, China and India should restore cooperation and trade to boost economy. The healthy growth of India-China relations is a blessing not only for the two peoples residing on either side of the Himalayas but for the world peace and prosperity at large.