More Equitable, Sustainable and Secure Development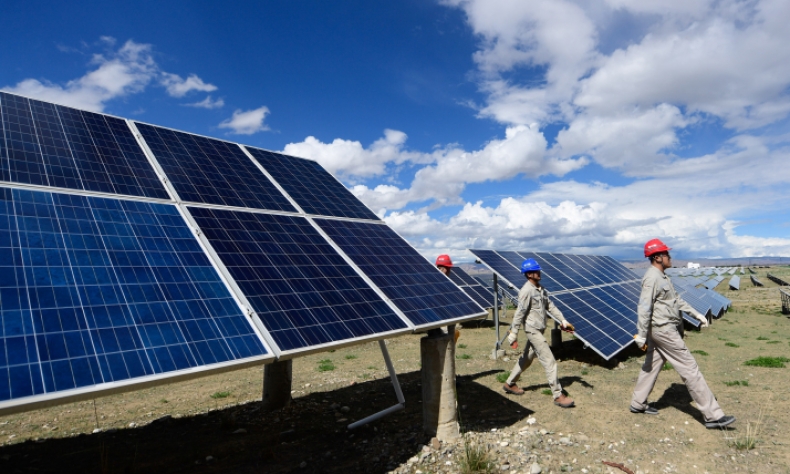 The Chinese economy is resilient with great potential and its size allows it to weather fluctuations.
China's development has been accelerating since 2012 and in the process is becoming more equitable, sustainable and secure. According to Zhao Chenxin, Vice Minister of the National Development and Reform Commission (NDRC), the nation's economic, scientific and technological strength has increased, as has its global influence.
At a press conference on June 28, Zhao attributed the progress over the last decade to the push for high-quality development. In 2021, China's GDP increased to 114.4 trillion yuan ($17.05 trillion), 18 percent of the world's total, from 53.9 trillion yuan ($8.03 trillion), 11.3 percent, in 2012. Per-capita GDP rose to more than $12,000 from $6,300 during this period.
A more open economy
Since 2012, China's market economy has made new progress as reforms have been made to stimulate the vitality of market players, improve the market system and macroeconomic governance, and establish a new system for high-level open economy, Su Wei, Deputy Secretary General of the NDRC, told the press conference.
According to Su, over the past decade, the top-down design for the reform of state-owned assets and enterprises was completed, the structure of the state-owned economy was optimized, and the environment for the development of non-public economy continued to improve. The number of private enterprises rose from 10.85 million in 2012 to 44.57 million in 2021; a domestic market of 1.4 billion people, including a middle-income group of roughly 400 million, has been formed; China's ranking in the World Bank's Doing Business report rose from 96th place in 2013 to 31st in 2020.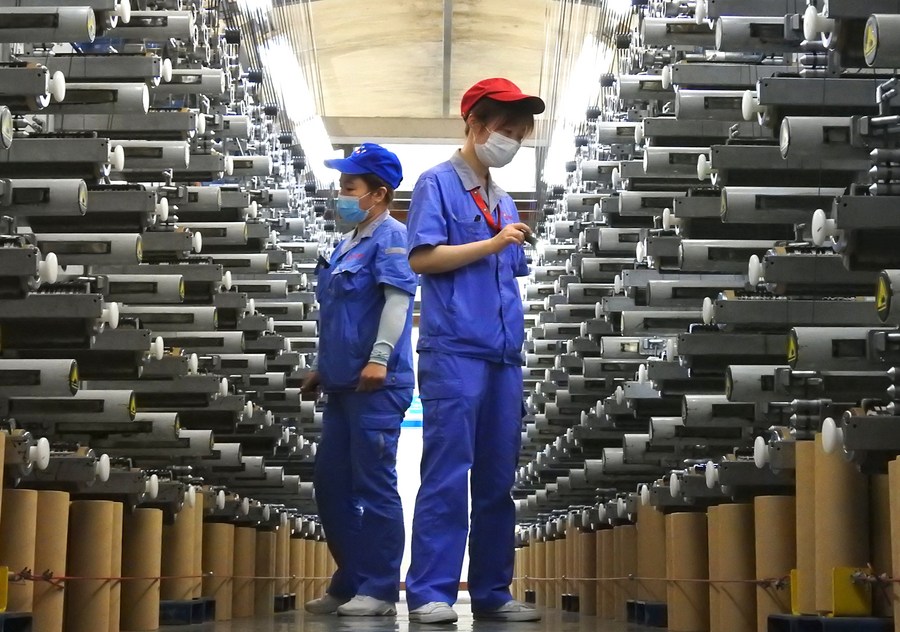 China has been committed to becoming more economically open. It has received more foreign investment than any other developing country, with a paid-in capital of 1.15 trillion yuan ($171.39 billion) in 2021, ranking second in the world and surging by 62.9 percent from 2012.
The country has established a system to promote, protect and manage foreign investment, and provided more comprehensive and stronger legal safeguards for investors. The Foreign Investment Law came into effect in 2020. It bans using administrative licensing and penalties to force foreign investors and firms to transfer technology. Foreign companies are entitled to equal participation as their Chinese peers in the formulation and revision of national, industrial and local standards in accordance with the law.
For five years in a row, from 2017 to 2021, China reduced off-limit items in its negative lists for foreign investment and introduced a series of major opening-up policies in sectors such as manufacturing, mining, agriculture and finance, in order to attract more foreign businesses to China.
China proposed the Belt and Road Initiative in 2013, aiming to revive ancient land and sea trade routes to connect China and other participating countries via mutually beneficial trade exchanges, joint investment and infrastructure projects for multilateral development. It consists of the Silk Road Economic Belt and the 21st-Century Maritime Silk Road.
Zhao said China has signed more than 200 documents for cooperation under the initiative with 149 countries and 32 international organizations. As of May, 55,493 freight train trips had been made between China and European countries, transporting 4.8 million twenty-foot equivalent units of containers; China's trade in goods with other countries participating in the initiative totaled $11.8 trillion, and its non-financial direct investment in these countries topped $140 billion.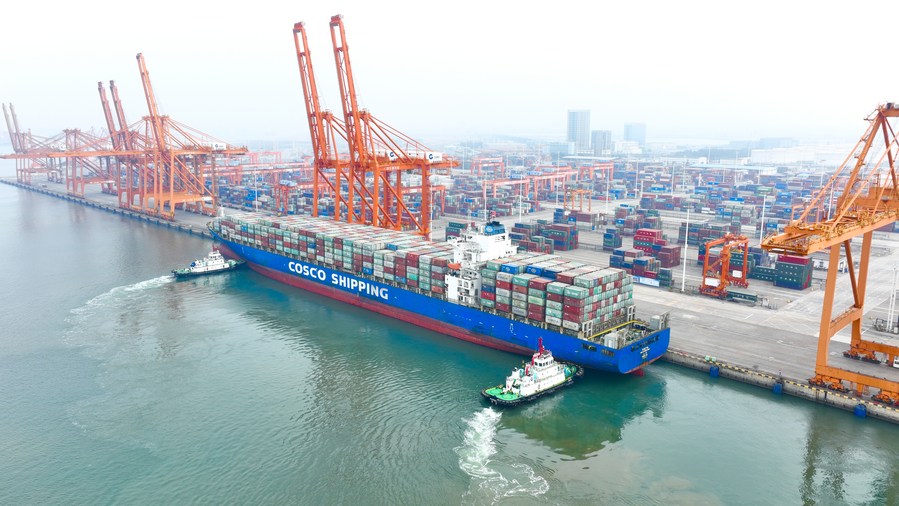 New opportunities
Over the past decade, China has created 130 million urban jobs, said Yang Yinkai, another Deputy Secretary General of the NDRC.
"Since May, as the policy package to ensure stable growth paid off, the employment situation has turned for the better," Yang said, adding that the government will further consolidate the economic foundations to ensure job opportunities for young people and support them to open their own businesses.
According to Yang, China has established a market-based pricing mechanism, with prices of 97.5 percent of goods and services being determined by the market by the end of 2021. In addition, the price regulatory mechanism has been improved and over the 2012-21 period, the average annual increase of the consumer price index, a major gauge of inflation, was approximately 2 percent.
"For some time to come, China may face pressure from imported inflation, mainly due to ongoing geopolitical conflicts. However, with sufficient market supplies and a diversified policy toolbox, China has conditions and policy tools to keep prices stable. We are confident in achieving the target," Yang said.
Since 2012, China has been expanding investment and its expenditures on fixed assets have maintained steady growth, contributing to the sustainable development of the economy, Yang said. Major projects have been launched in sectors such as 5G, data centers, water conservancy, railway and energy, while investment in education, healthcare, affordable housing and ecological and environmental protection have increased.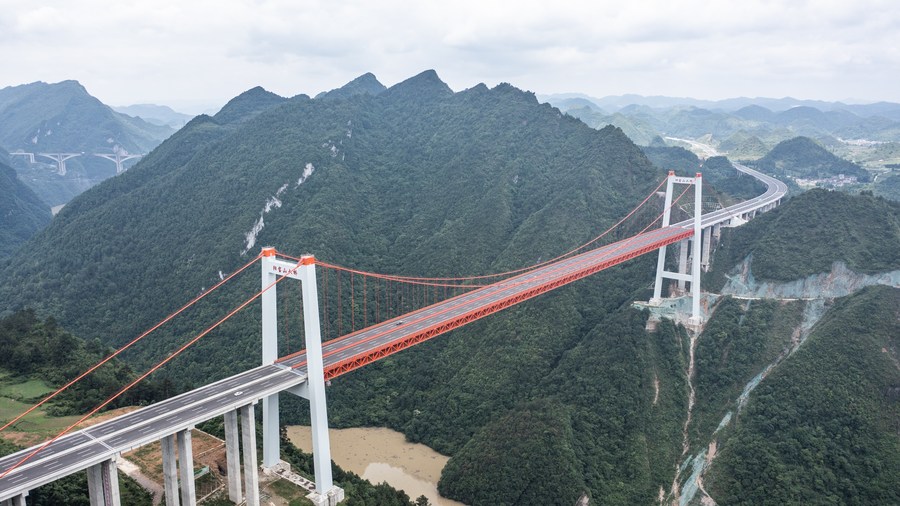 From 2013 to 2021, China's fixed assets investment totaled 409 trillion yuan ($60.95 trillion), with an average annual growth rate of 7.8 percent. Investment in the service and hi-tech sectors grew by 8.9 percent and 15 percent, respectively, every year. Since 2012, private capital has been accounting for more than 55 percent of the country's total investment, serving as a major driver of the overall growth.
"In the past decade, all-round progress has been made in the development of science and technology," Yang said. China increased its ranking on the Global Innovation Index from 34th place a decade ago to 12th in 2021, becoming the only country across the world to achieve a sustained and rapid rise.
Figures released at the press conference showed, the business revenue of China's hi-tech industry increased from 9.95 trillion yuan ($1.48 trillion) in 2012 to 19.91 trillion yuan ($2.97 trillion) in 2021. The ratio of hi-tech research and development spending to GDP rose from 1.68 percent in 2012 to 2.67 percent in 2021. Over the past decade, China's spending on basic research tripled, making the country a fertile ground for innovation and business startups across the world, Yang said.
The Chinese economy is resilient with great potential and its size allows it to weather fluctuations, said Ou Hong, a third Deputy Secretary General of the NDRC. "We are confident in overcoming difficulties and challenges in the economy, and China is capable of coping with unexpected changes to ensure steady and sustainable economic growth," he added.