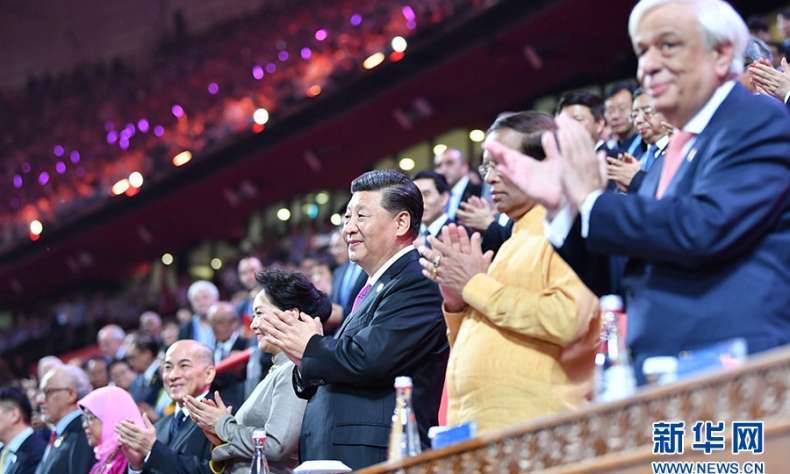 Mutual Learning is Crucial for Sustainable and Peaceful Development of the World
Over 2000 years ago, China absorbed Buddhism from India. In turn, inventions from China traveled to Europe and utterly changed the world.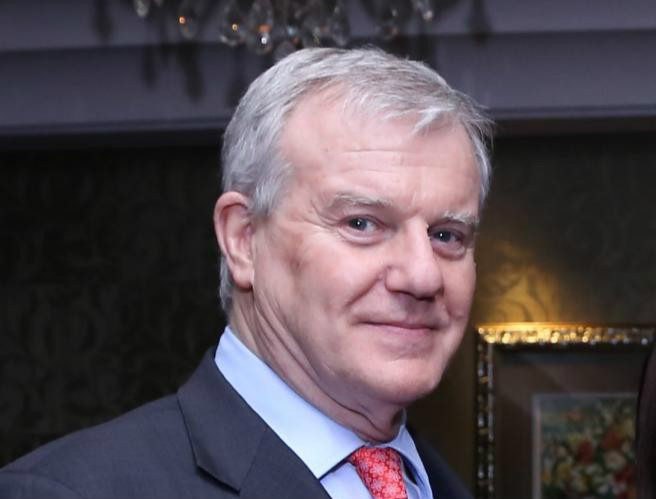 On May 15, the Conference on Dialogue of Asian Civilizations kicked off in Beijing. At its sub-forum of "Sharing Experience on Asian Governance," the Secretary General of British East Asia Council (BEAC) Alistair Michie gave an exclusive interview to China Today.
Fascinated with Chinese Civilizations
"I came to China's mainland 20 years ago as I was inspired by the writings of the famous British scholar, Dr Joseph Needham. He wrote 30 volumes for the Cambridge University Press with the title: 'Science and Civilization in China'." Michie recalled, "I read these books and my understanding of civilization and China was utterly changed."
Over the past 30 years, Alistair Michie has been to almost all provinces and major cities in China and won the "Friendship Award" in 2013.
"As a foreigner, I strongly believe it is impossible to truly understand China today without a grasp of the patterns of its past," Michie commented.
From his observations there is no secret to how China has modernized in the past four decades at a speed and scale unprecedented in human history. The key lies with the Chinese planning system that gives very clear signals to businesses.
China's Contribution to Other Civilizations
Talking about the history of communication and mutual learning of different civilizations, Michie said, "I am fascinated by how Asian and Chinese civilizations have had a continual exchange of ideas and inventions with all parts of the world." In his eyes, this is a trend that reaches back over two millennia. "I often marvel at how China absorbs ideas but then molds them into concepts with distinctly Chinese characteristics."
Over 2000 years ago, China absorbed Buddhism from India. In turn, inventions from China traveled to Europe and utterly changed the world. That had a huge impact on the U.K. The great British scholar, Sir Francis Bacon (1561-1626), once wrote: "Printing, gunpowder, and the compass: These three have changed the whole face and state of things throughout the world; the first in literature, the second in warfare, the third in navigation."
In modern times, the U.K. was the origin of Marxism and capitalism. Both those concepts have had an immense impact upon China.
"But China and Asia have continued to contribute ideas. In 1954, China promoted the Five Principles of Peaceful Co-existence. That was a great global contribution." Michie noted, "I believe that the concept of reform and opening-up will be recognized in history as one of the greatest ever gifts China gave to the peaceful and sustainable development of the world."
Michie indicated that the most recent contribution emerging from China and Asia is the Belt and Road Initiative (BRI) which has immense potential in the coming decades to deliver world changing mutual benefit for many nations.
High Expectations for the Conference
Michie said he had high expectations that the Conference would witness a major advance in Asian and Chinese international relations.
President Xi Jinping proposed the concept of building a community with a shared future for mankind in 2012. Since then, in his many speeches, President Xi has stressed the importance of mutual respect, mutual understanding, and mutual learning between all nations. And his proposal to convene a dialogue of Asian civilizations is being actualized. This signals Asia is reaching out to the world.
"The world now faces immense challenges like climate change, nuclear weapons, and the stability of the global financial system that can only be solved through close collaboration of all civilizations." Michie expressed his worry and hope, "This new connectivity in foreign policy from Asia and China gives me great hope that a sustainable and peaceful world is possible."
"It will be a huge challenge, but it is solvable. Asia must succeed for the sake of all humanity," Michie showed his confidence in the conference and the role that Asia plays.
Repeated Call for Mutual Respect and Understanding
"Today, we heard again the importance that President Xi Jinping places on mutual respect, mutual understanding, and mutual learning between all nations. This is a powerful and positive message proposing a dialogue of civilizations that can deliver a community of common destiny."
Michie said he admired the consistency of the thinking of President Xi Jinping. "When I met him in the Great Hall on the 5th December 2012, he told me, 'We call for promoting equality, mutual trust, inclusiveness, mutual learning, and mutually beneficial cooperation in international relations'."
Michie noted, the world should hear loud and clear how President Xi Jinping has repeatedly made the call for inclusiveness and mutual learning among civilizations since he became Secretary General of the CPC in 2102.
"As a foreigner from Europe, I know that it is needed to let millions more around the world respect and understand the wise words of Chinese President Xi Jinping," Michie said.