National Security Law: A Targeted Blow to the Hidden Hand in Hong Kong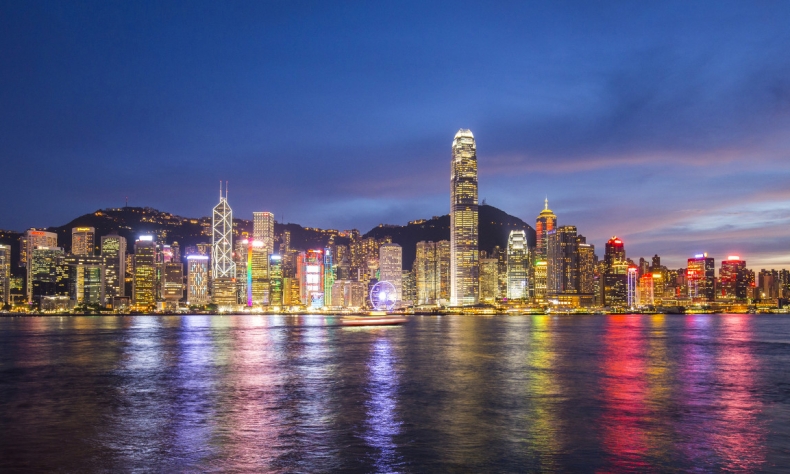 The national security law will help Hong Kong restore social order and business environment for prosperity in the future. But those who involve in secession, subversion and terrorism and collaboration with external foreign forces will face severe punishment of the law.
A draft law on safeguarding national security for Hong Kong Special Administrative Region (SAR) has been in deliberations of the Standing Committee of National People's Congress (NPC), China's top legislature.
The law aims to tackle four categories of crimes: succession, subversion, terrorism and collaborating with foreign or external foreign forces to endanger national security in Hong Kong SAR which had been roiled last year by months of anti-government protests.
The law is expected to close the national security loophole for Hong Kong SAR and will be conducive to the sustainable prosperity and stability of Hong Kong as an international financial center.
Unsurprisingly, since the NPC began its deliberation of the draft in late May, some foreign forces have shown "particular concern". UK's prime minister and foreign minister made announcement that they would change immigration rules and amend the passport of British national overseas (BNO). They even groundlessly claimed that the law would exert negative impacts on Hong Kong. US president and some other politicians have threatened to make strong response. All their responses to the law show nothing but that they have "special interests" in Hong Kong SAR. In this sense, China's national security legislation is a targeted blow to these external forces who attempt to turn the city into chaos.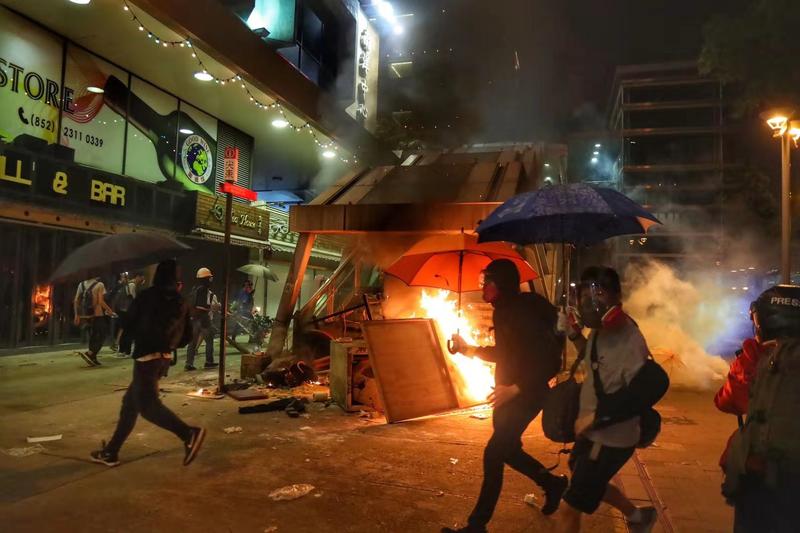 Actually, in recent years, Hong Kong's social order has been seriously disturbed by violence among street protests, such as the illegal gathering of "Occupy Central" in 2014, the 2019 "extradition bill" protests. Especially pro-independence activists and rioters have conducted vandalism rampantly in these anti-government protests and riots. There is a clear relationship between these pro-independence activists and foreign forces. They even publicly abetted and advocated violent activities in Hong Kong and tried to mislead the international public opinion. What they did only plunged the Pearl of the Orient into continuous turmoil, economic recession, social disorder and weakened rule of law.
In 2019, after more than half year of violence and chaos, Hong Kong's economy witnessed its first negative growth since 2009. Violent crimes also surged 9 percent in the city by the end of 2019 and many suspects became younger than before. In short, the violence incited by pro-independence activists and foreign forces have exerted serious negative impacts on Hong Kong's younger generation.
Connections between Hong Kong rioters and external forces
Before and during the chaos related to "extradition bill" last year, some foreign forces had been interfering in the affairs of Hong Kong. They offered support to the opposition parties and activists by funding and training in pursuit of their own interests.
In March and May 2019, just before the happening of large-scale protests, Anson Chan, Martin Lee, Lee Cheuk-Yan, Nathan Law and other leading opposition figures went to America and had meetings with US Vice President Mike Pence, Secretary of State Mike Pompeo, House Speaker Nancy Pelosi and others to seek "foreign support".
In July 2019, as the street violence was becoming rampant in Hong Kong, US Vice President Mike Pence, Secretary of State Mike Pompeo and National Security Adviser John Bolton held a high-profile meeting with Lai Chee-Ying, the boss of Apple Daily, a Hong Kong tabloid which is notorious for anti-China.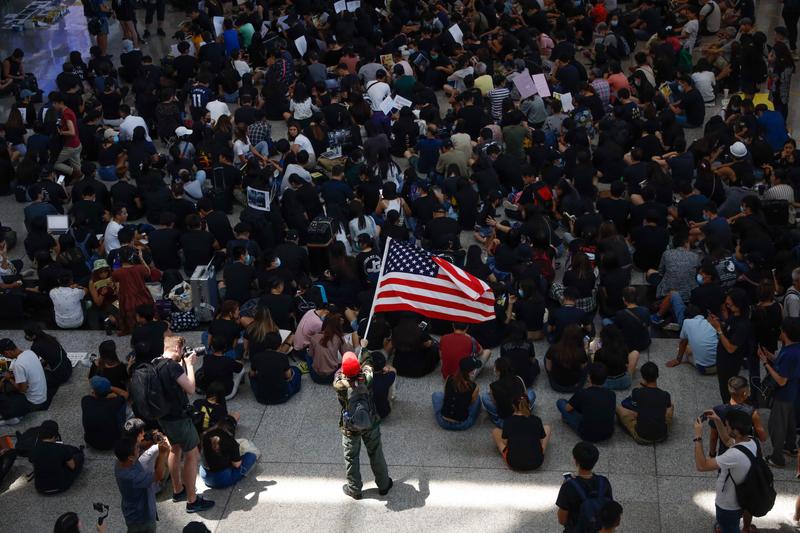 In August, Julie Eadeh, the political unit chief of US Consulate General in Hong Kong and Macau SARs, was reported to have met several times with opposition leaders Anson Chan, Martin Lee, Joshua Wong Chi-fung and Nathan Law. Also, Anson Chan, Lai Chee-Ying, Martin Lee and others were also founded of having a "good chat" with foreigners at a luxurious restaurant. If such things happened in western countries, what would they do to the illicit relations with a foreign government?
In September, Joshua Wong and others again went to the United States to attend the so-called Hong Kong-related hearings. They also went to Germany and China's Taiwan Province to meet with local political figures, making a public call for external interference in Hong Kong affairs.
Throughout the street riots in 2019, the media in Hong Kong repeatedly captured images of westerners who were commanding and coordinating protests at the scene. In Taiwan, Tsai Ing-wen and the pro-independence Democratic Progressive Party made use of the "Hong Kong Issue" to fabricate fear of "One Country Two Systems", anti-mainland sentiments and hatred against China. By doing so, they even managed to improve their dismal polls on economic governance and won the leadership election in early 2020. Some politicians in Taiwan Island also provided funds and other forms of support to the pro-independence activists in Hong Kong.
A city of intelligence and spies
Hong Kong is not simply an important economic and financial hub in the Asia-Pacific region. In fact, due to its special status and location, the city has long been a paradise for the western intelligence agencies. Hong Kong was the most important outpost for western countries to collect intelligence on China before the city was returned to China in 1997. Even after that, the US and some western governments have not put an end to their intelligence activities in Hong Kong. The US Consulate General in Hong Kong SAR is one of the largest US diplomatic entities. It has been maintaining staff as large as around 1,000 people, which is completely beyond the needs of a consulate.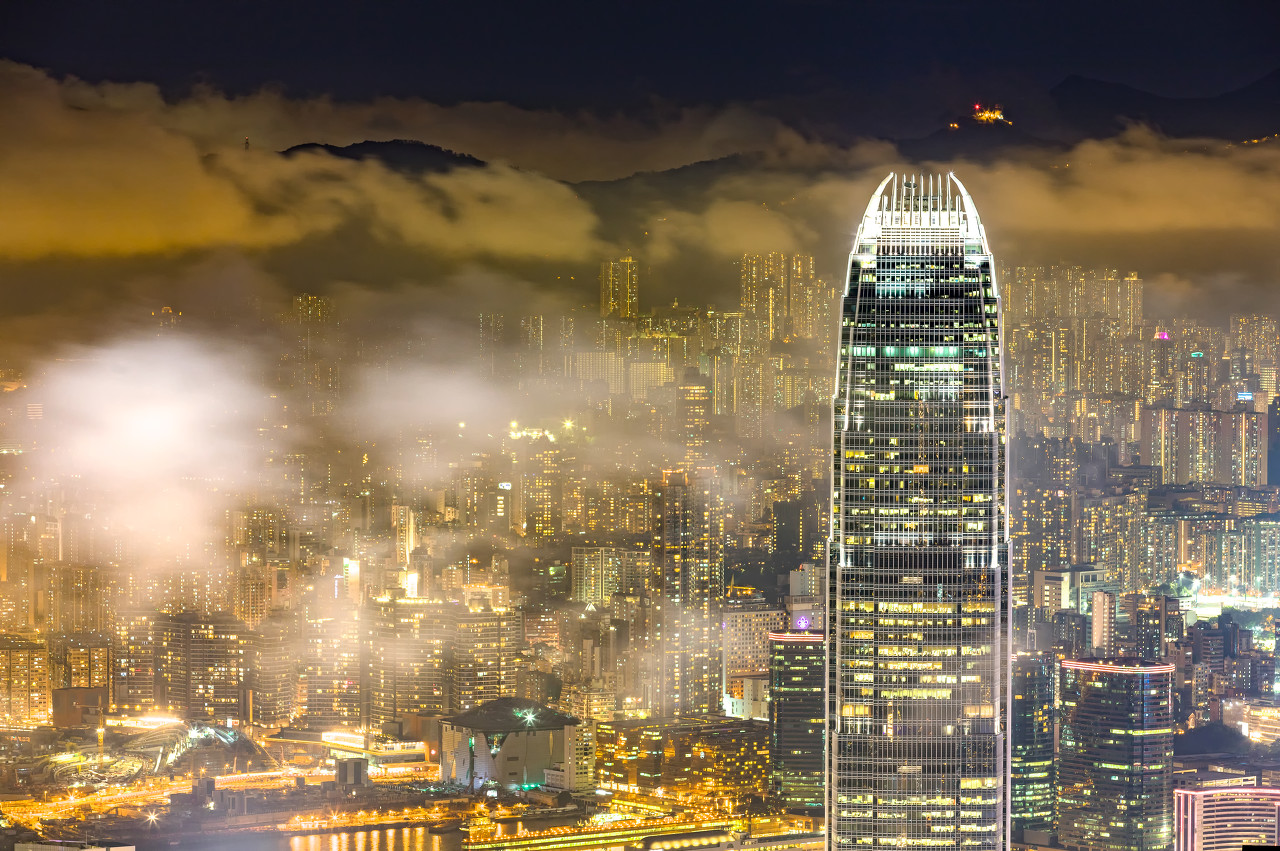 Further, the US Consulate General in Hong Kong is directly subordinate to the US State Department. Many of its staff may not be just diplomats. Take Julie Eadeh for instance, she met with the Hong Kong opposition leaders several times last year. Eadeh started her career in the State Department's external psychological warfare unit. She had been long stationed in the Middle East and often carried out infiltration tasks in the name of democracy and human rights.
In addition to the diplomatic presence, there are numerous organizations operating in Hong Kong under the guise of non-governmental organizations (NGO). They are in fact the peripheral groups of western governments and intelligence services, including the verified National Endowment for Democracy (NED), National Democratic Institute (NDI), International Republican Institute (IRI), Human Rights Watch (HRW), Freedom House (FH), the British Amnesty International (AI), and Hong Kong Watch (HKW). The NED and Taiwan Foundation for Democracy (TFD) have been found to fund the "color revolution" in Hong Kong through the so-called Chinese Democratic Academy. The NED has offered long-term funding for opposition groups such as the Hong Kong Confederation of Trade Unions (HKCTU).
The worsening political ecology and chaos in Hong Kong all point to a fact: US-led external forces have long been a hidden hand to purposely undermine Hong Kong's governance, by confusing right and wrong, creating antagonism and inciting the secessionists in Hong Kong. The national security legislation for Hong Kong SAR will significantly curb sabotage activities of external forces. As a sign, recently, there are news reports that some overseas "organizations" and "institutions" in Hong Kong have put their assets on sale or become low profile in public, which indicate that they intend to or have begun to leave Hong Kong.
Foreign interference is bound to fail
Some US politicians have vowed to impose "sanctions" on Hong Kong SAR since China's passage the national security bill. Such words and activities of US politicians are overt interference in China's internal affairs.
History tells us that any foreign interference in China is just bravado and bound to fail. The Central Government will unswervingly protect China's sovereignty and national security in Hong Kong, and safeguard Hong Kong's prosperity and stability, as well as its special status.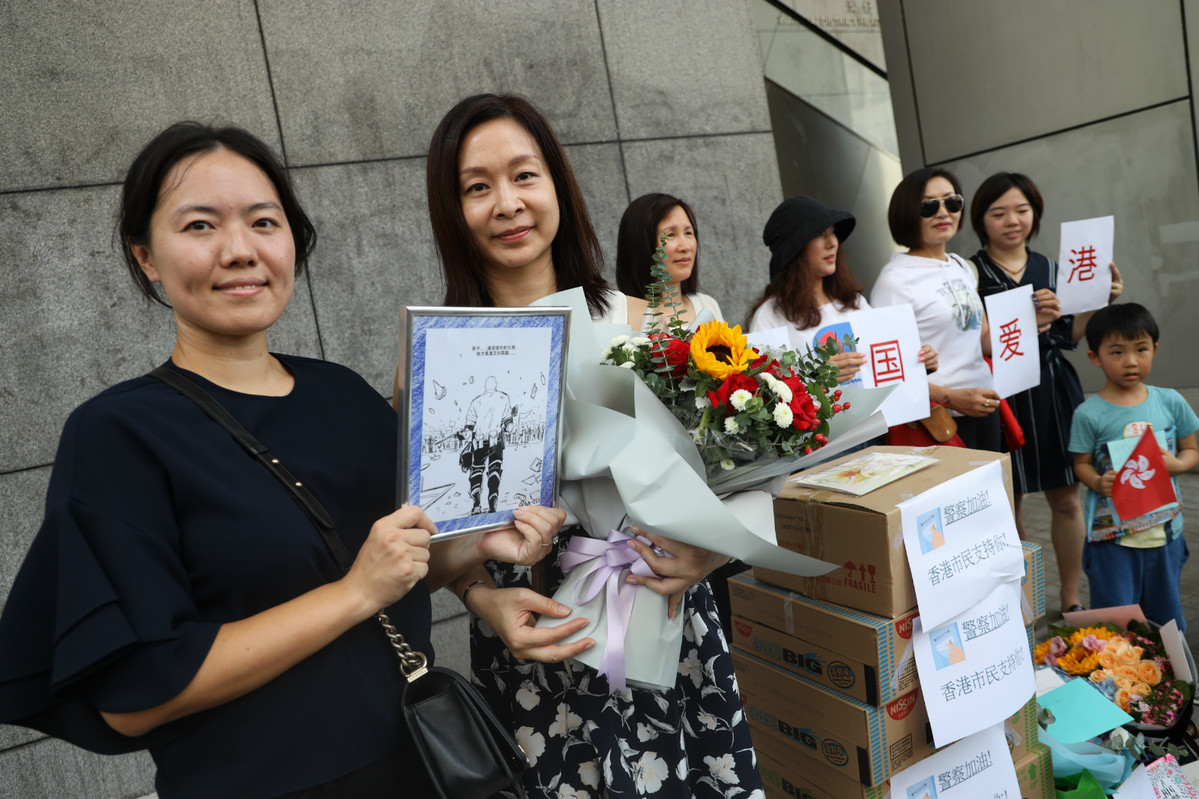 As known, the city is the only place in China where the "common law" is practiced. It is also the most important capital market, the largest mergers & acquisitions market, the largest insurance and asset management market in the Asia-Pacific region. Hong Kong's prosperity has long benefited international investors. In particular, American investors have harvested huge economic profits from the financial market and trade in Hong Kong.
Now the city is home to about 80,000 US nationals, with 250 US companies having their Asia-Pacific headquarters based in Hong Kong. From 2009 to 2018, the United States gained trade surplus of US$297 billion from transit trade with Hong Kong, averaging more than US$26 billion a year.
Right now, the US government threatens to strip Hong Kong of the trade perks, including separate customs territory and linked exchange rate. But these moves will harm US economic interests dramatically, hastening the decline of the US dollar's dominance in Asia and blocking US capital from entering Hong Kong. At last American investors will lose much more than other investors. In the run-up to the 2020 election, neither the Trump administration nor the Democratic candidates will take any actual action. Such actions will surely be resisted by the capital consortia and stakeholders with important interests in Hong Kong.
In conclusion, the passage and implementation of the national security law will help Hong Kong, the Pearl of the Orient, shake off the haze of chaos and restore social order and business environment for prosperity in the future. But for those who make troubles in Hong Kong, in particular, involving in secession, subversion and terrorism and collaboration with foreign forces, they will face severe punishment of the law.
The author is a research fellow at the Center for Taiwan and East Asia Studies, Central China Normal University.
Editor: Bai Shi