New Railway to Power Laos Economy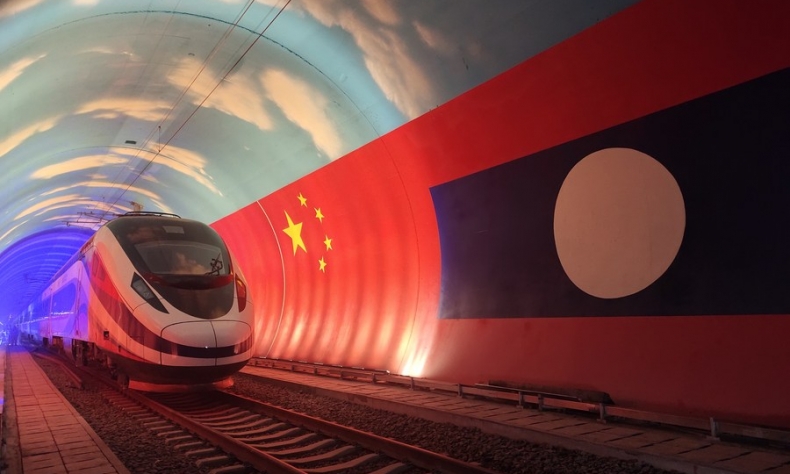 The China-Laos project is a connecting piece which brings together a continent, delivering mutual gains to multiple countries in the process.
On Dec. 2, trains will start running along the China-Laos railway. The network links China's Kunming in Yunnan province to Vientiane, the capital of Laos. Cutting through what was once a difficult journey, the railway line will become the fastest and most modern route into the country. Its high-speed trains will run at 160 kilometres per hour, and its freight trains at 120 kilometres per hour.
Laos is landlocked, surrounded by mountainous terrain and lacking seaports. Such an unfavourable location and minimal infrastructure have hampered Laos' economic prospects, despite its development in tourism and agriculture.
However, all that is about to change once the China-Laos railway is inaugurated, which has carved its way through the mountains to establish a rapid transit and commercial link between the Southeast Asian country and the world's second largest economy, creating a new output for trade, business, tourism and commence. As the largest project of its kind ever built in Laos, it is a showpiece of economic integration throughout the broader region. It stands out as a signature project of the Belt and Road Initiative, making the two countries not just neighbors on a map, but neighbors in practice too.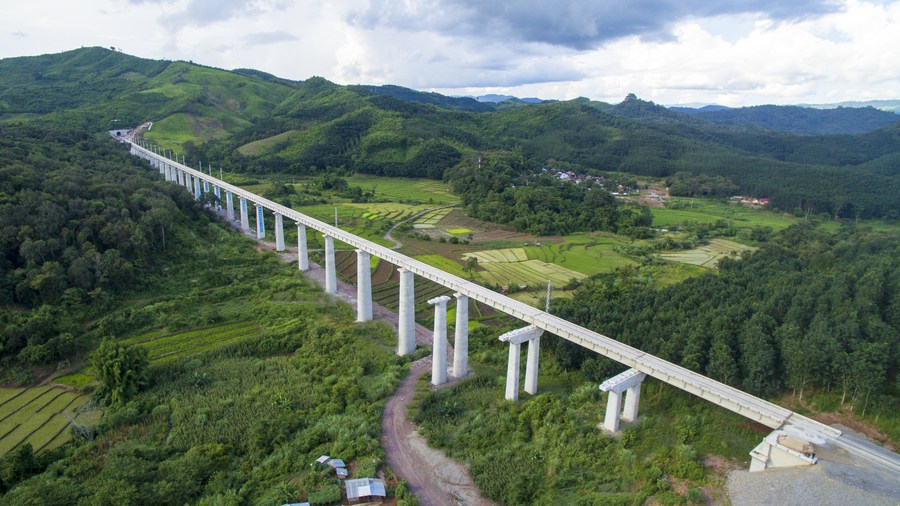 Prior to this construction, the primary trade and export route for the economy of Laos has been through its southern border with Thailand, which whilst near the capital of Vientiane, relies on a road and rail route to Bangkok. It also has four cross-border roads into Vietnam to the South too. However, these rural routes are aging and time consuming. So far, there are no major highways into China due to the mountainous terrain, which has traditionally made the logistics of exports challenging, expensive and uncompetitive.
The China-Laos railway creates the first ever freight and transit railway connecting Laos northwards into China's Kunming, which is expected to provide a gateway into the rest of China and its southern regions. This ensures Laos with access to a huge market that did not exist before, significantly broadening the scope of its export and business partners beyond its traditional associates of Thailand and Vietnam. Considering China's advanced infrastructure and broader international clout, this will also provide more opportunities for the goods of Laos to reach the rest of the world. In other words, it is a gamechanger for the economy of Laos, giving it capabilities and opportunities that it never had before.
Above all, this project demonstrates the success of how the BRI is transforming regions through economic integration, overcoming geographic obstacles and bringing countries closer together, unleashing potential and making it possible for countries to reimagine their economic future.
Infrastructure is an investment in the future, one which ultimately pays off through creating exports, jobs, development and momentum. The China-Laos project is a connecting piece which brings together a continent, delivering mutual gains to multiple countries in the process. Hopefully, it will allow this landlocked country to become an exporting and manufacturing powerhouse.