Next 100 Years of CPC and China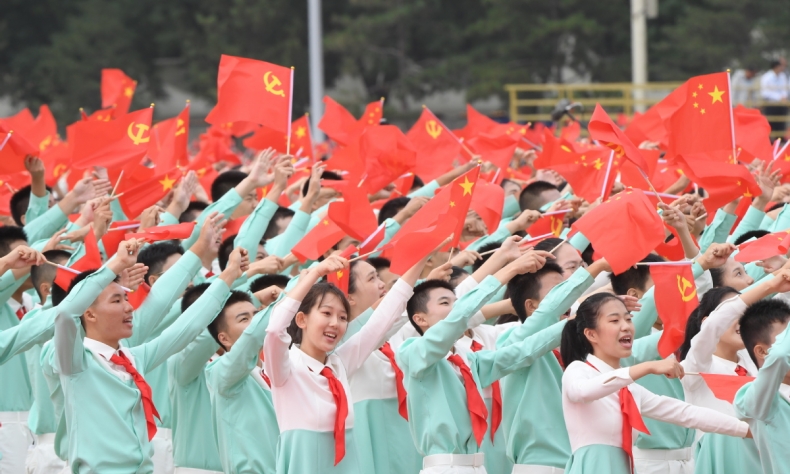 The success story of China under CPC's leadership can be summarized in four phrases, 1) learning attitude, 2) gradual and continuous reform and 3) seek truth from Facts and 4) absolute prudence.
There are many success stories, one of which is the Communist Party of China (CPC) at 100. Journey was not easy, at all. China was the victim of the worst foreign meddling. Foreign powers left no stone unturned to humiliate the country and people. The CPC successfully broke the shackles of 100 years of humiliation and established the People's Republic of China (PRC) in 1949.
Right after the establishment of the republic, the CPC had to face two specific problems. On international level, USSR and the USA started a new power game and tried to weave a web of their influence. On domestic front, the CPC inherited a country which was home to high poverty, food insecurity and corruption, etc. But the CPC steered the country from this desperate situation.
The CPC has led the people and country to cover a long and challenging distance by adopting a wholistic and all-inclusive approach. Inclusive and wholistic attitude also helped the CPC to counter propaganda and meddling of foreign powers. The beauty of the approach was that it was open to change and refinement. The learning attitude and commitment of CPC to people led to one after another win. China moved on the ladder of development by embracing stepwise policy and strategy.
China started a voyage by focusing on rapid and comprehensive economic growth. It applied innovative strategies and methods to achieve the goal. The continuity of policies and strategies gave a huge boost to its national GDP, which grew from 67.9 billion yuan in 1952 to 101.6 trillion yuan in 2020. Per-capita GDP also increased from 119 to 71,966 yuan in 2020.
Simultaneously, national economic status, human development, infrastructure and environment also observed a steady improvement. Rapid growth has turned China into the second-largest economy with the biggest foreign reserves, second-largest providers of services and second-largest country on FDI map. Rapid growth also altered the composition of share of primary, secondary and tertiary sectors in national economy from 50.5: 20.8: 28.7, in 1952 to 7.7: 37.8: 54.5 in 2020. It is an indicator of quality of growth. It is noteworthy to highlight here that infrastructure development has always been an integral part of growth policy.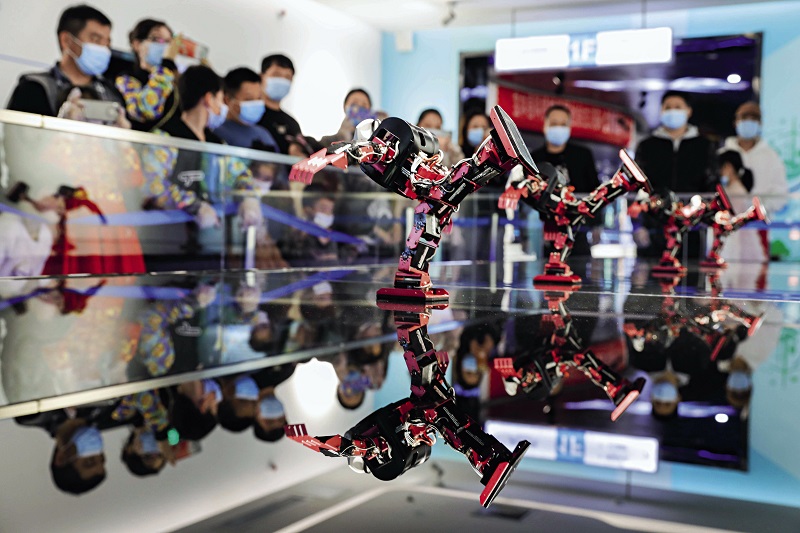 China did a marvelous job in infrastructure sector and now it is home to the largest network of high-speed railway (30,000 kilometers). It also witnessed remarkable growth in development of highways. According to statistics, in 2018, the expressways expanded to 4.85 million km and it also includes 143,000 km of high-quality highways.
Human development was another key area, which China had prioritized. It is well recognized the fact that the CPC always puts human at the center in making policies and taking actions. The CPC believes that without good human capital nothing can be achieved. China invested heavily in human development which led to tremendous improvement in health and education sector. Life expectancy reached 77 years in 2018, which was only 35 years in 1952. China has also run a dedicated drive to bring out people from poverty trap. Once a poverty-ridden country (with more than 80 percent poverty rate), China has become absolute poverty free country in 2020.
China has also redefined the role of environment in national development. Although, during the initial stages of growth, China made mistakes it never compromised to learn new ways of environmental protection and sustainable development. In the early 2000s, the CPC leadership realized that China needs to redefine the growth strategy and its relationship with sustainable development. Afterward, China started the process of greening the economy and put the development under the framework of ecological civilization. President Xi Jinping has mainstreamed environment and green economy by introducing his idea of Eco-civilization.
Moreover, China also keeps on investing forestation, which has resulted in huge increase in forest area of country. The statistics shows that the 23.04 percent of total land mass was estimated under forest cover in 2018, which was only 10.9 percent in 1976.
The success story of China under the CPC's leadership can be summarized in four phrases, 1) learning attitude, 2) gradual and continuous reform and 3) seek truth from facts, and 4) absolute prudence.
The CPC leadership believes in learning and refining the policy and strategies accordingly. It helped China because continuous learning attitude assisted the leadership of the CPC to find lacunas and fix them. Second, the leadership of CPC adopted the policy of gradual reform and followed the Chinese verb "cross the river by feeling stones". Third, the CPC leadership did not go after populism or cheap publicity tactics. They tried to seek truth from facts, data and applied scientific methods for policy formulation and execution. Fourth, the CPC preferred humbleness over pump and show.
Howbeit, the CPC leadership needs to be conscious of changes, which are rapidly happening at global and domestic levels. On domestic level, people are getting rich and adopting new lifestyles. On global level, China is facing dual challenges. On one hand the fierce opposition of China is exhibiting rising trend. On the other hand, some people are trying to weave the flattering trap. These all factors are posing direct threat to CPC and China. The failure to understand the importance of prudence will lead to arrogance, which will be a disaster. As, it is established fact, arrogance only results in war and destruction. It is also evident from the falling of Western powers. There can be many reasons of Western fall, but the leading factor is arrogance and superiority complex.
Hence, if China and the CPC want to keep moving on the journey of development it must have to avoid conceit. It will have to develop future policy with name of "Next 100 years of CPC and China". The policy must be based on the principle of prudence. It is good to note that the present Chinese leadership is cognizant of the fact and is applying the rational mind to tackle these challenges. They are showing self-restraint and resilience to outside provocation, which is irritating the opponents. The present Chinese leadership is also ready to admit its mistakes and correct the course of action. For example, for last few years, Chinese leadership has been openly admitting the environmental problems and trying to fix them by applying the relevant policies. For that purpose, Chinese leadership has adopted the concept of Eco-civilization and better living instead of blind growth.
However, the real challenge for leadership and elder of society would be to infuse the same wisdom and spirit at the societal level. They will have to convince young population that prudence is China's strength. It is feared that in the absence of concrete efforts, the continuous blame game and flattering can create serious challenges especially among youth. They can become victim of negativity or praise. Although, both challenges require serious attention, but tackling of flattering and arrogance would be more difficult, as everyone like to be praised. It is good to note that President Xi has launched comprehensive campaign through education to infuse the spirit of prudence, traditional wisdom and value-based society.
However, China would also be in need of help from friends to stand with her and tell her truth. Thus, friends like Pakistan should always share the true picture with China and try to highlight if China may make any mistake.
The article reflects the author's opinions, and not necessarily the views of China Focus.