Giving New Life to an Old Industrial Base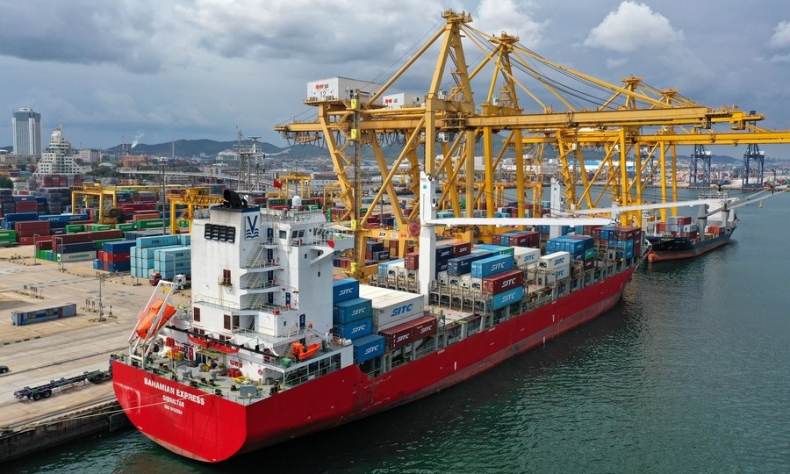 Following President Xi's instructions on promoting the coordinated development of northeast China to revitalize the region, Liaoning has implemented the 'one circle, one belt and two zones' regional development strategy.
Liaoning Province in northeast China has made great strides in revitalization over the past decade. According to a press conference on August 4, the province has grown stronger, its reform and opening up has deepened, people's living standards have improved and so has its environment.
Liaoning is part of northeast China, which consists of Heilongjiang, Jilin and Liaoning provinces, as well as five cities and leagues in Inner Mongolia Autonomous Region. The region was an important industrial base after the founding of the People's Republic of China in 1949. However, after reform and opening up began in 1978, northeast China gradually fell behind eastern coastal regions. In 2003, the Communist Party of China Central Committee launched a major strategic policy to revitalize northeast China. Since 2013, President Xi Jinping has visited the region multiple times and made a series of important speeches and instructions, providing fundamental guidance for promoting northeast China revitalization in the new era.
Coordinated development
Following President Xi's instructions on promoting the coordinated development of northeast China to revitalize the region, Liaoning has implemented the "one circle, one belt and two zones" regional development strategy. More specifically, the province is building a metropolitan circle around Shenyang and a coastal economic belt in the south. In the west, it is building a pilot zone to integrate with the coordinated development strategy for the Beijing-Tianjin-Hebei region and in the east, it is building a green economic zone.
The coastal economic belt covers six cities, accounting for 37.6 percent of the province's total area. Their population accounts for 44 percent and their GDP accounts for half of the province's total. It has become an important window for the province's opening up.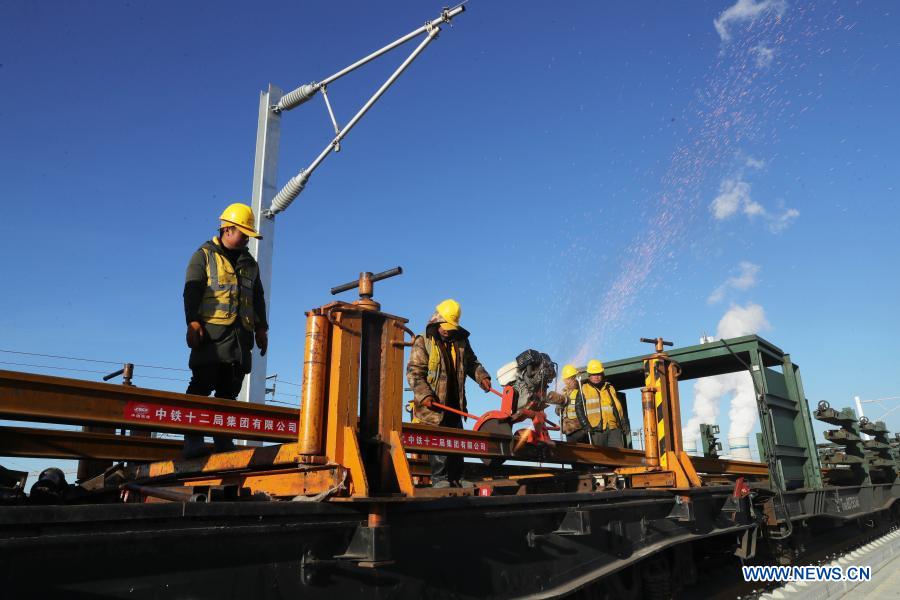 The six cities have strengthened scientific and technological cooperation. The Liaoning Ocean Industry Technology Innovation Institute was established to promote the development of the province's ocean industry. A special committee on collaborative industrial development was set up to facilitate cooperation in key industries including ocean, chemical and equipment manufacturing industries.
The six cities have also enhanced their interconnectivity. A regional online public service platform has been established, enabling residents in one city to access public services and medical insurance in the five other cities in the belt.
Last year, the six cities' total import and export value increased by 10.9 percent, accounting for 70.2 percent of the province's total and foreign investment in actual use in the six cities increased by 79.4 percent, accounting for 69.3 percent of the province's total.
The Shenyang Metropolitan Circle, consisting of seven cities and one demonstration zone in the province, is of strategic significance for coordinated regional development. The circle has an area of 70,000 square km, accounting for 47.1 percent of the province's total area and a population of 21.22 million, accounting for half of the province's total. It is designed to be a demonstration zone for new industrialization and a growth pole for northeast China revitalization.
The area has strengthened transportation interconnectivity. Shenyang is being transformed into a transportation hub serving northeast China and Northeast Asia. Construction of transportation infrastructure has accelerated. A comprehensive transportation network made up of high-speed railways and highways is being built to make it more convenient and efficient to commute between cities within the metropolitan circle.
Cities within the circle have enhanced industrial cooperation. Shenyang has cooperated with Benxi to build a biomedicine industry innovative development demonstration zone and collaborated with Tieling to build an aviation industrial park. Other cities and the demonstration zone in the circle have taken over industries and projects relocated from Shenyang. For instance, Anshan has built a Sino-German car components industrial park.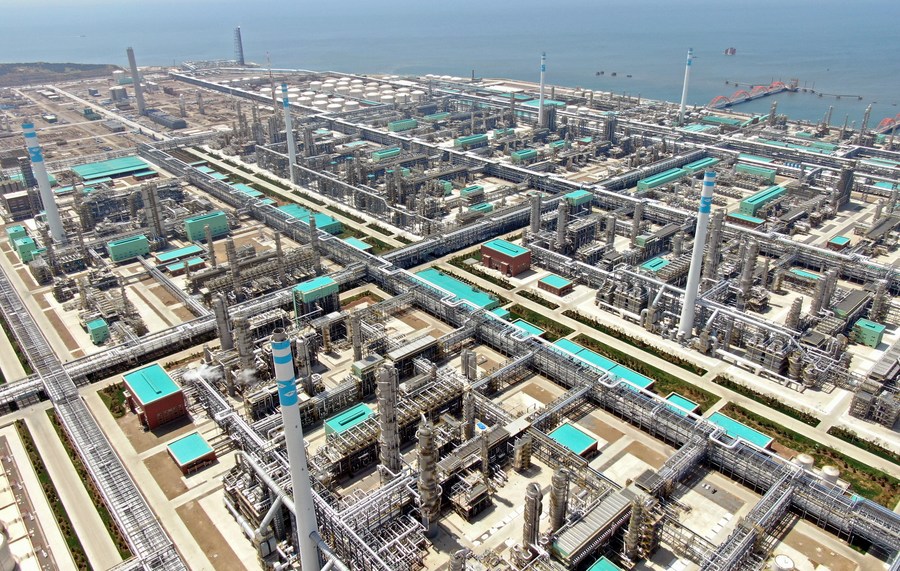 Liaoning has promoted transformation and upgrading of traditional industries. Take the coastal city of Dalian, for example. The city has a nearly 100-year history of industrial development and therefore a solid industrial foundation. However, the city has an imbalanced industrial structure, with heavy industry taking up a large share.
The city has strengthened traditional industries through transformation and upgrading. In terms of the petrochemical industry, it has developed new chemical materials and fine chemical engineering and formed three new chemical materials industrial clusters. In 2021, output value of the city's petrochemical industry reached 374.4 billion yuan ($55.4 billion), of which new chemical materials accounted for more than two thirds.
The city has driven development through innovation and fostered strategic emerging industries. It is promoting the commercialization of scientific and technological research results. A large high-end equipment industrial cluster, a huge information technology industrial cluster and a big automobile industrial cluster are all taking shape in the city.
Furthering reform
The province has deepened reform. It has optimized business environment by improving the governance system and legal environment.
"We have standardized and streamlined government functions to make it more convenient for market entities and individuals to access government services," Zhang Guoqing, Secretary of the Communist Party of China Committee of Liaoning Province, said at the press conference.
A sound business environment has been formed thanks to these efforts. In the first half of this year, the number of market entities in the province reached 4.58 million, up 9.1 percent year on year. The number of scientific and technological small and medium-sized enterprises reached 18,158, up 34.6 percent year on year. The province attracted an investment of 442 billion yuan ($65.4 billion) in the first half of the year, up 31.2 percent year on year.
Liaoning has prioritized innovation in driving high-quality development. Last year, the province's spending on research and development reached 60 billion yuan ($8.9 billion), increasing by 35.4 percent from that in 2012. There were more than 8,100 hi-tech companies last year, eight times the 2012 number.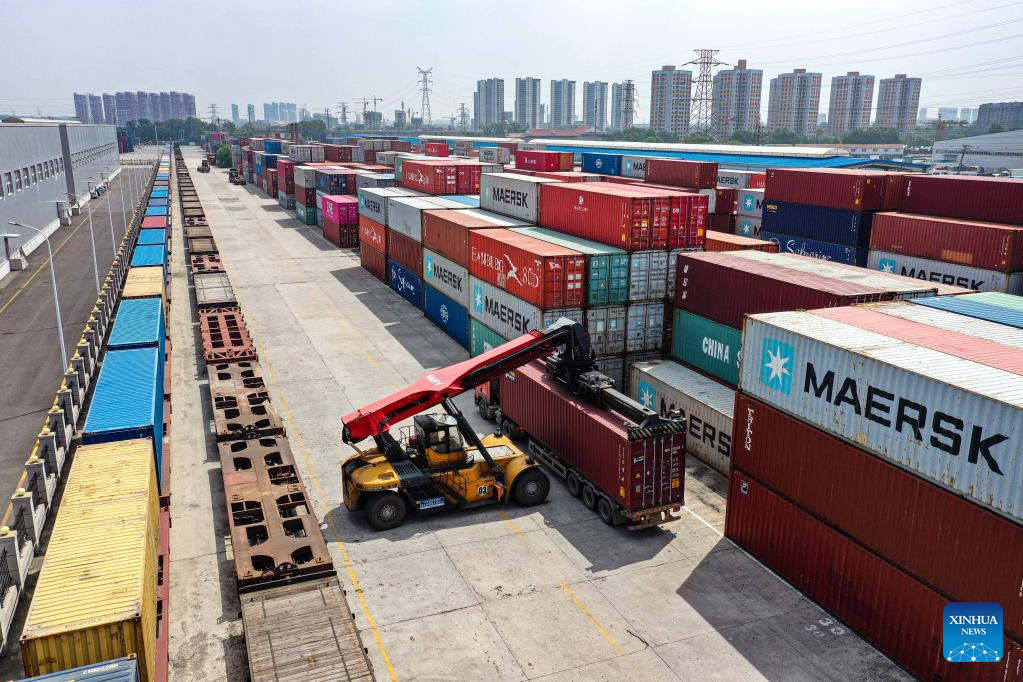 The province has improved its innovation platforms. It has accelerated the building of science and technology towns in Shenyang and Dalian and attracted more national innovation platforms and basic science research centers to the province.
The province has made more efforts to attract talent to spur innovation. During the 14th Five-Year Plan (2021-25) period, the province plans to cultivate 5,000 scientific and technological talents, and introduce 500 entrepreneurial and innovation teams. The province will create a favorable environment for budding professionals and provide them with platforms as well as decent income.
Liaoning has also prioritized environmental protection over the past decade. Last year, the average concentration of PM2.5—inhalable particles that are 2.5 micrometers in diameter or smaller and are harmful to health—dropped to a record low of 35 micrograms per cubic meter and the province reported 321 good air quality days.
The province has promoted carbon neutrality gradually. It has phased out outdated capacity in the power, steel, nonferrous metal and petrochemical industries. It has also promoted clean energy and is striving to improve the proportion of non-fossil fuel in primary energy consumption to 13.7 percent and reduce the energy consumption per unit of GDP by 14.5 percent from that in 2020.
Liaoning has worked to improve people's livelihoods and enable them to enjoy the benefits of development. Education has improved in the province, with the average years of education reaching 11, taking the lead in the country. Medical services have continuously improved and the average life expectancy has reached 79 years. An urban renewal plan is being implemented, under which 6,600 km of outdated pipe networks and 1,000 old residential compounds will be renovated this year. Over the past 10 years, the province's per-capita disposable income has increased by 7.2 percent every year, on average.