Opportunity for China-India Cooperation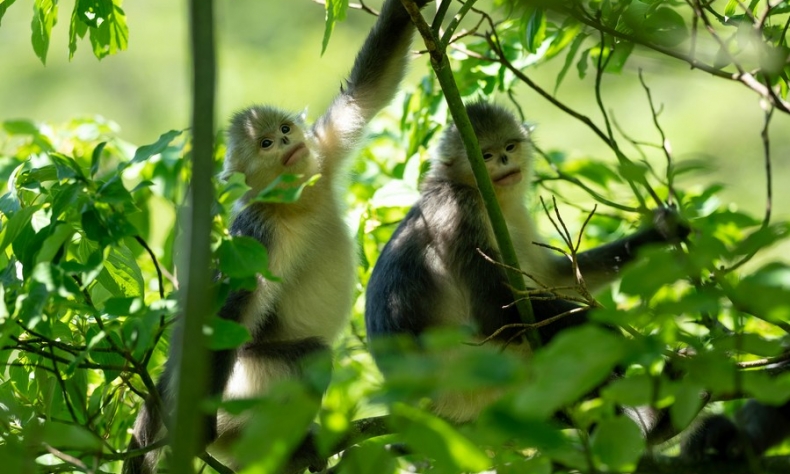 China and India should focus on key areas and drive bilateral cooperation on biodiversity to a deeper level.
China and India are both large developing countries as well as neighbors. Both were among the first countries to sign the United Nations Convention on Biological Diversity, and they are also signatories to the Nagoya Protocol. The two countries share extensive common interests in biodiversity conservation. Since the sign­ing of the convention in 1992, both countries have taken extensive action to imple­ment the convention and have made considerable progress in biodiversity conservation. China-India relations have endured ups and downs in recent years, and enhancing cooperation on biodiversity conservation and learning from each other's develop­ment experience can break the bilateral ice.
In recent years, China established a government-led multilateral mechanism on biodiversity conservation that serves as a platform for public participation and win-win cooperation. The country has made great efforts to address biodiversity challenges. It has leveraged its institu­tional advantages, sound laws and regulations, and strong supervision system on biolog­ical resources to make solid progress. China has upheld the concept of "building a community of shared future for humanity" and carried out multi-level international cooperation on biodiversity conservation.
Recently, China issued a white paper titled Biodiversity Conservation in China. The paper advocated strengthening multilat­eral cooperation for green development under the Belt and Road Initiative and the framework for South-South cooperation. It urged the world to step up together to address the biodiversity challenge. It also admitted that China still needs to make more legislative efforts to protect biological genetic resources and related intel­lectual property and play a more active role in the Global Partnership for Business and Biodiversity.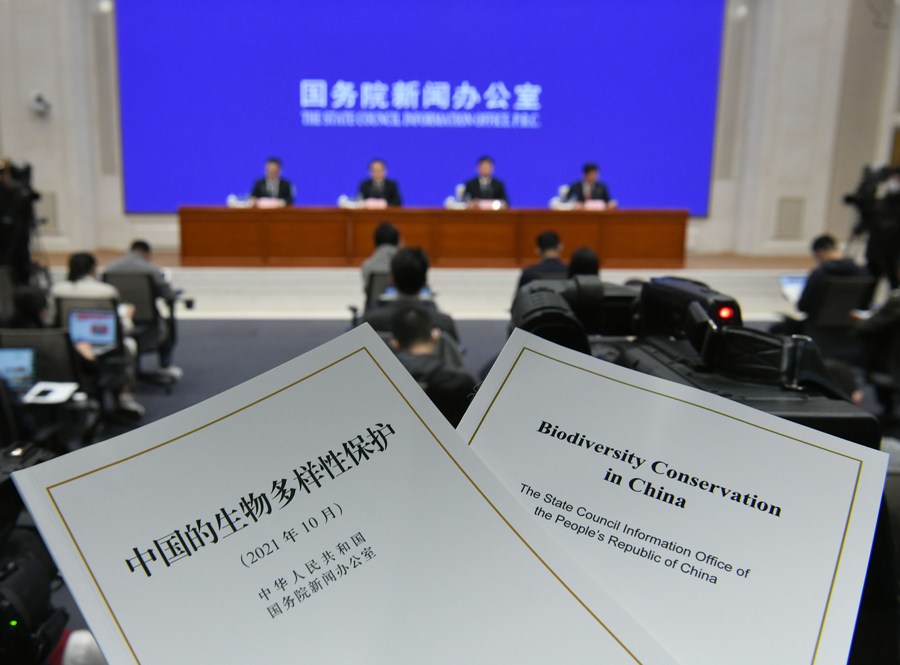 China and India have differ­ent developmental advantages and experience in biodiversity conservation. Both are big developing countries with large populations, and both face problems balancing the relationship among popu­lation growth, economic development and biodiversity conservation. Both countries are supporters of biodiversity conservation and partners in addressing the biodiversity challenges. The prospects for cooperation are promising.
China and India should focus on key areas and drive bilateral cooperation on biodiversity to a deeper level.
India doesn't carry out much international biodiver­sity cooperation. The current regional biodiversity crisis provides an opportunity for China-India cooperation. The Himalayas are among India's four world top biodiversity hotspots. The Hindu Kush Himalayas boast rich biolog­ical and cultural diversity. People living in surrounding areas depend on the products and services from its ecosys­tem. Today the region is being affected greatly by climate change, overexploitation of land, habitat loss, rapid urbanization, and pollution. Concerted efforts on biodi­versity conservation in this region are more import­ant now than ever. China's geographic position near the Hindu Kush Himalayas could help India to solve the current biodiversity crisis in the region while creating conditions for the two coun­tries to deepen biodiversity cooperation.
China and India should strengthen communication and cooperation related to laws, regulations, and policies on biodiversity conservation.
India has rich experience legislating biolog­ical genetic resources and related intellectual property rights and plays an active role in the Global Partnership for Business and Biodiversity. These advantages can serve as references for China to promulgate laws and regu­lations on biological genetic resources, and encourage enterprises to play a bigger role in biodiversity-related initiatives and actions. But China and India both have shortcomings on legisla­tion. The two sides should strengthen communication, complement each other, and improve their capabilities to respond to the biodiversity crisis together.
The two countries should establish a mechanism for regular and multi-level communication on biodi­versity.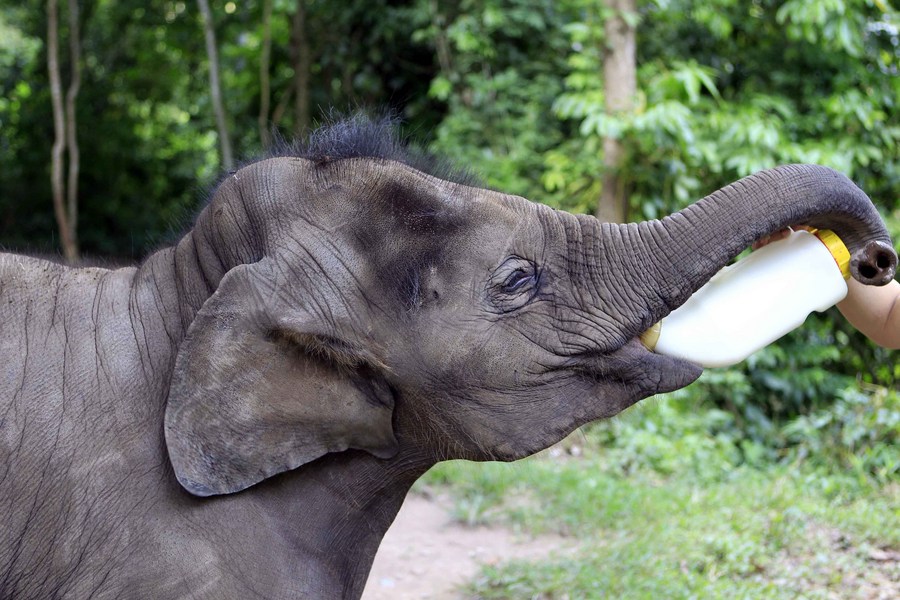 A regular exchange mechanism provides a plat­form for healthy development of bilateral relations and facilitates academic commu­nication and cooperation in fields of governance of biodiversity, management of invasive species, and protec­tion of rare and endangered species. The mechanism also provides more opportunities for professionals from both sides to communicate and is conducive to sharing tech­nologies and experience in response to the biodiversity crisis as well as the latest scientific developments between the two countries.
China and India should continue to strengthen climate change coopera­tion.
Climate change and biodiversity change are two issues that complement each other. Global warming and increased carbon emissions both harm biodiversity. Recently, Indian Prime Minister Narendra Modi said that his country would seek to achieve net-zero emissions by 2070. Brazil, South Africa, India, and China, known as BASIC countries, have carried out fruitful cooperation in international climate negoti­ations. China and India have common pursuits in climate goals. Since both countries are large coal consumers, plenty of room for bilateral cooperation on renewable energy utilization and green industrial transformation can be found.
China and India should work together to encour­age green investment from financial institutions.
Economic development is the foundation for biodiversity conservation, and large-scale investment is a prerequisite for addressing biodiversity challenges. India's economic vulnerabilities don't help its fragile biodiversity. India considers climate finance greatly important. "Without concrete progress on climate finance, pressuring the devel­oping countries to make climate action is unjust," said Prime Minister Modi. China and India should strengthen financial collaboration on biodiversity conservation to broaden available cooperation channels. In this regard, the two countries should lever­age the Asian Infrastructure Investment Bank, the New Development Bank, and China South-South Climate Cooperation Fund as much as possible to relieve India's economic pressure on some projects by encouraging more investments in biodiversity conservation. This is how common development of biodiversity shared by the two countries will be realized.
Author Li Tao is a professor and executive deputy director of the Institute of South Asian Studies, Sichuan University. Deng Zhenlei is a postgraduate with the institute. The article is a progress report on the 17ZDA170 project sponsored by the National Social Science Fund of China and carried out by the Institute of South Asian Studies, Sichuan University.