P5 Rules out Nuclear War Despite Rising Global Tensions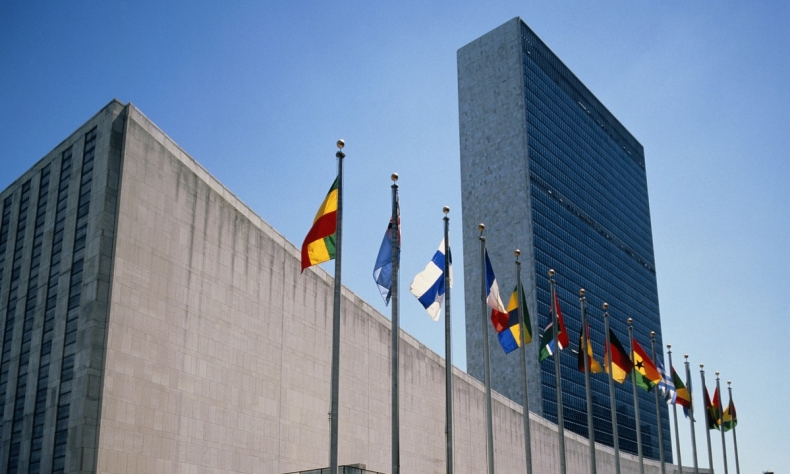 The U.S. irresponsibly left the JCPOA during Trump's time in office, has since imposed sanctions against Iran, and is still stalling on reviving the deal in ongoing multilateral talks in Vienna, Austria.
An unexpected gift for world peace arrived with little fanfare at the beginning of 2022. On January 5, a joint statement on preventing nuclear war and avoiding arms races was released by the leaders of China, France, Russia, the UK and the U.S. Their shared voice is considered a positive step toward enhancing mutual trust and creating a world free of nuclear fear.
"A nuclear war cannot be won and must never be fought," the joint statement reads, continuing that nuclear weapons should serve defensive purposes, deter aggression and prevent war. The five nations that released the statement are recognized as nuclear weapon states by the 1968 Nuclear Non-Proliferation Treaty (NPT). They are also permanent members of the UN Security Council, commonly known as the P5.
The statement was originally planned for release during the 10th conference on non-proliferation in New York City on January 4, according to Russian Foreign Ministry spokesperson Maria Zakharova. Nevertheless, the conference was postponed due to the COVID-19 situation in the U.S.
UN Secretary General António Guterres welcomed the statement, saying he appreciates the recognition by the nuclear weapon states of their need to comply with their bilateral and multilateral non‑proliferation, disarmament and arms control agreements and commitments.
A significant signal
"This statement adds stability to our highly uncertain world and clearly shows that none of the major nuclear powers plan to start nuclear wars, even though they contend fiercely on many issues," Gong Xiaohao, an assistant professor at the Institute of International Security Studies of China Institutes of Contemporary International Relations (CICIR), told Beijing Review.
To many observers, it is somewhat of a surprise that the five countries could reach agreement on this statement, given the current tense environment in parts of the world. Throughout 2021, conflicts in Ukraine continued, enhancing the possibility of direct confrontation between Russia and the U.S., who administer the world's biggest nuclear arsenals. At the same time, relations between China's mainland and its Taiwan have also been strained due to the provocation of "pro-independence" elements in Taiwan and their collusion with the U.S.
"Some countries and regional authorities hold irrational aspirations—that the one particular nuclear power behind them could use nuclear weapons for their benefit. They have continued to hypnotize themselves and their people. But the statement reaffirms that nuclear weapons are not targeted at each other or any other state," Shen Yi, a professor with the School of International Relations and Public Affairs at Fudan University, said. Therefore, this pledge can be viewed as a move to set up "guardrails" between China and the U.S. to prevent possible conflicts, he continued.
"This commitment is also part of Joe Biden's efforts to reverse Donald Trump's big step back in the nuclear field," Gong said. The U.S. under Trump abandoned both the Joint Comprehensive Plan of Action (JCPOA) on the Iranian nuclear issue and the Intermediate-Range Nuclear Forces Treaty with Russia.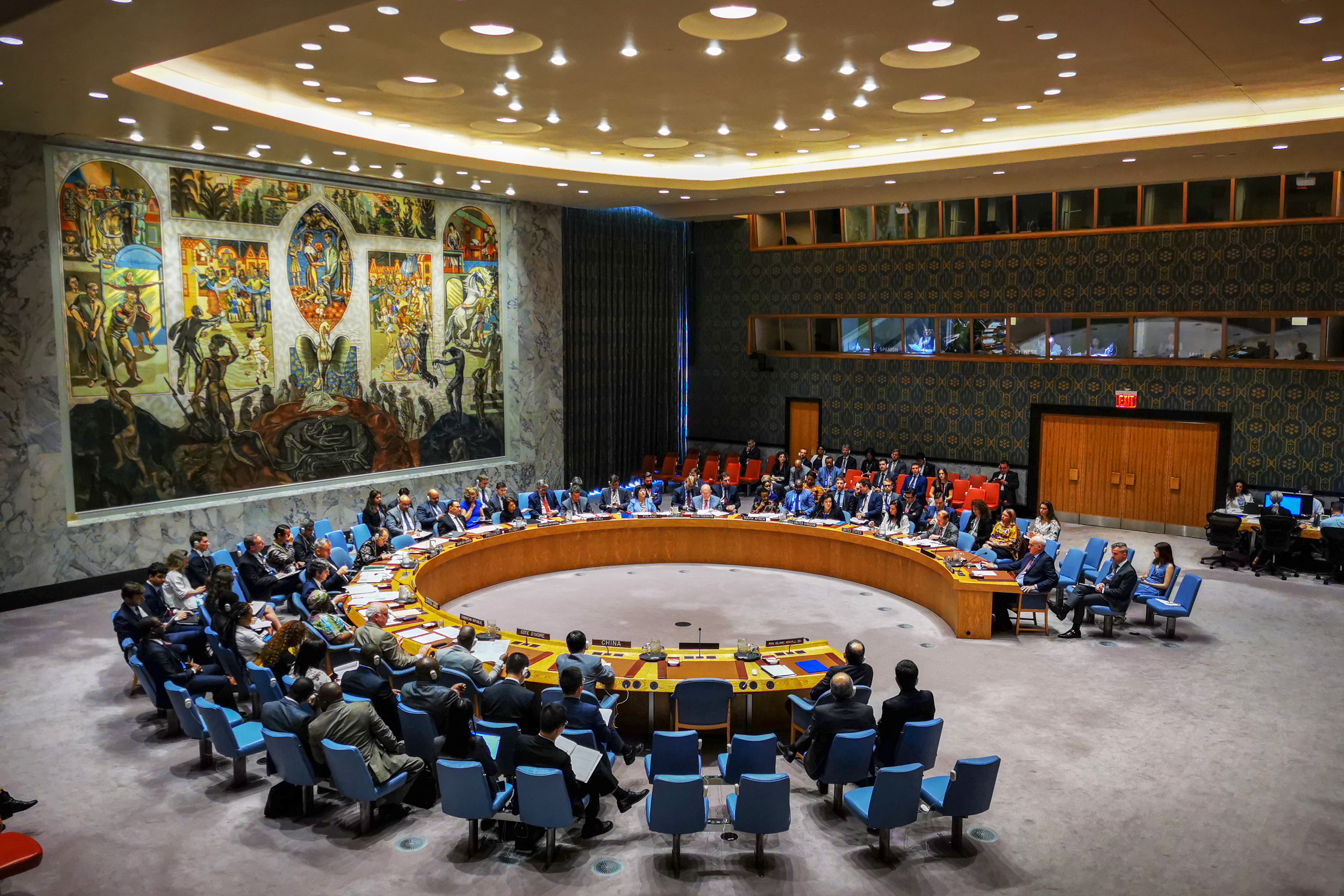 China's stance
"China is active in promoting cooperation among the five nuclear weapon states," Fu Cong, Director General of the Department of Arms Control of the Ministry of Foreign Affairs, said during a press briefing on January 4.
During the consultation process in the creation of the statement, apart from nudging all parties toward stressing that "a nuclear war cannot be won and must never be fought," China also pushed for the inclusion of important contents such as the reiteration that nuclear weapons should not be aimed at each other or any other state, according to Fu.
China is the only nuclear power that has promised no first use of nuclear weapons. It has also never used or threatened to employ nuclear weapons against non-nuclear weapon states. As the most powerful country in the world and the only country that has used nuclear weapons in actual combat, the U.S. has never publicly promised not to be the first to use nuclear weapons.
Instead, the U.S. plans to spend trillions of dollars to upgrade its nuclear arsenal. Furthermore, it has been deploying land-based intermediate-range missiles after withdrawing from the Intermediate-Range Nuclear Forces Treaty and is building a global missile defense system. The U.S. nuclear arsenal is about 20 times that of China.
Rejecting accusations by some U.S. officials that "China is rapidly expanding its nuclear capabilities," Fu said China maintains its nuclear force at the minimum level required for national security. And out of safety and security concerns, China will continue to modernize its nuclear capacity, like other nuclear weapon countries do. "Nuclear weapons will also age, and we need to update them to ensure that they are safe and reliable as a means of deterrence," Fu concluded.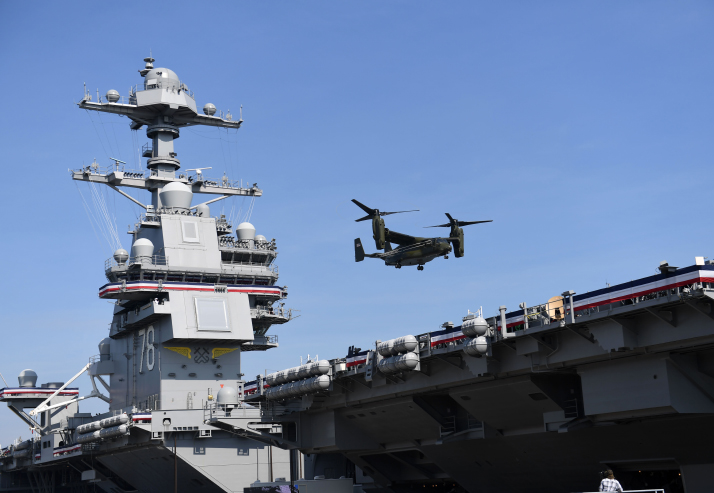 Long way to go
Despite the latest achievement, there is still a long way to go in the nuclear disarmament and non-proliferation area. In an article published last year, Guterres warned of the grave danger posed by the 13,000 nuclear weapons currently deployed across the world and stressed the importance of adherence to the NPT.
However, India, Pakistan, Israel and the Democratic People's Republic of Korea, four countries which also possess nuclear weapons, are not signatories to the NPT, which means they are not subject to international oversight accordingly.
Nuclear technology has additionally become a tool of political antagonism among major countries, which enhances the risks of nuclear proliferation. For example, on September 15, 2021, U.S. President Biden, British Prime Minister Boris Johnson and Australian Prime Minister Scott Morrison jointly announced a new trilateral security partnership, the AUKUS.
The alliance enables Australia to build nuclear-powered submarines with technology provided by the other two countries, which is widely considered to be in violation of the NPT. As part of this trilateral pact, Australia will become the only non-nuclear weapon state to possess nuclear submarines. Moreover, the AUKUS deal is seemingly bound to have serious repercussions for overall strategic stability in the Asia-Pacific region. Concerns are widespread that it will incentivize other non-nuclear weapon states to follow suit and that they may approach the U.S. to offer a similar deal.
The U.S. has also been criticized for following a double standard. While providing weapons-grade enriched uranium to Australia, it prevents Iran from constructing nuclear power plants for civil use. The U.S. irresponsibly left the JCPOA during Trump's time in office, has since imposed sanctions against Iran, and is still stalling on reviving the deal in ongoing multilateral talks in Vienna, Austria. This aggravates the risks to international nuclear non-proliferation and to regional peace and stability.
"The only way to eliminate all nuclear risks is to eliminate all nuclear weapons," Guterres said in a statement on January 4.
"China stands ready to continue to strengthen communication and coordination with the other four states, enhance strategic mutual trust and play a leading role in building a world of lasting peace and universal security," Fu said.