Pelosi's Taiwan Trip Undermines One-China Principle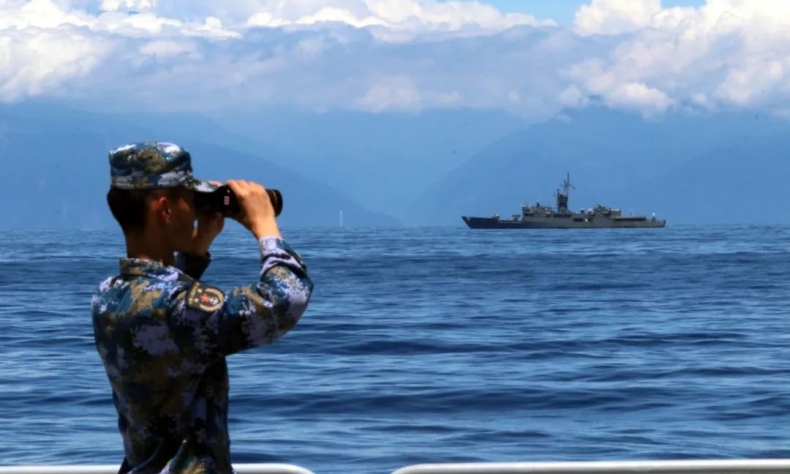 Pelosi has hurt Chinese people's feelings and insulted their aspirations of national reunification. History will never forgive her for destroying peace across the Taiwan Strait.
She came to China's Taiwan region on August 2. She saw China's military response to her "reckless, unwise, dangerous" visit to Taiwan. She left Taiwan carrying with her the collective anger and hatred of more than 1.4 billion Chinese people.
If someone's child comes to a neighbor's house repeatedly and rearranges the furniture or breaks something, how will the owner of the house feel? She is not a child. She is not a teenager. She is an 82-year-old mature adult in the field of diplomacy. She is Nancy Pelosi who holds the post of the U.S. House Speaker which is the third-highest-ranking U.S. official after the President and the Vice President.
Shortly after embarking on Taiwan, she wrote hypocritically on Twitter that her delegation's visit honored "America's unwavering commitment to supporting Taiwan's vibrant Democracy".
Her tweets do raise some open questions: Which Taiwan is she speaking of? Is China's Taiwan region a sovereign state? She should remember that around the world, recognition of Taiwan has been as a 'trade' or 'cultural' center, not a diplomatic mission. She should also be aware that Taiwan is not a recognized United Nations member, but a province of China.
All the facts and laws about Taiwan prove that Taiwan is an inalienable part of Chinese territory which is made clear in Resolution 2758 passed at the UN General Assembly in 1971. So far, more than 180 nations officially adhere to the "one-China principle" which is a consensus of the international community and a basic norm in diplomatic relations.
On January 1, 1979, China and the United States officially established diplomatic relations. The two countries issued the Joint Communiqué which included the following words: "The United States of America recognizes the Government of the People's Republic of China as the sole legal Government of China. Within this context, the people of the United States will maintain cultural, commercial, and other unofficial relations with the people of Taiwan … The Government of the United States of America acknowledges the Chinese position that there is but one China and Taiwan is part of China."
Thus, it is historically proved that the "one-China principle" is something the United States adopted and upheld for itself. China did not impose it.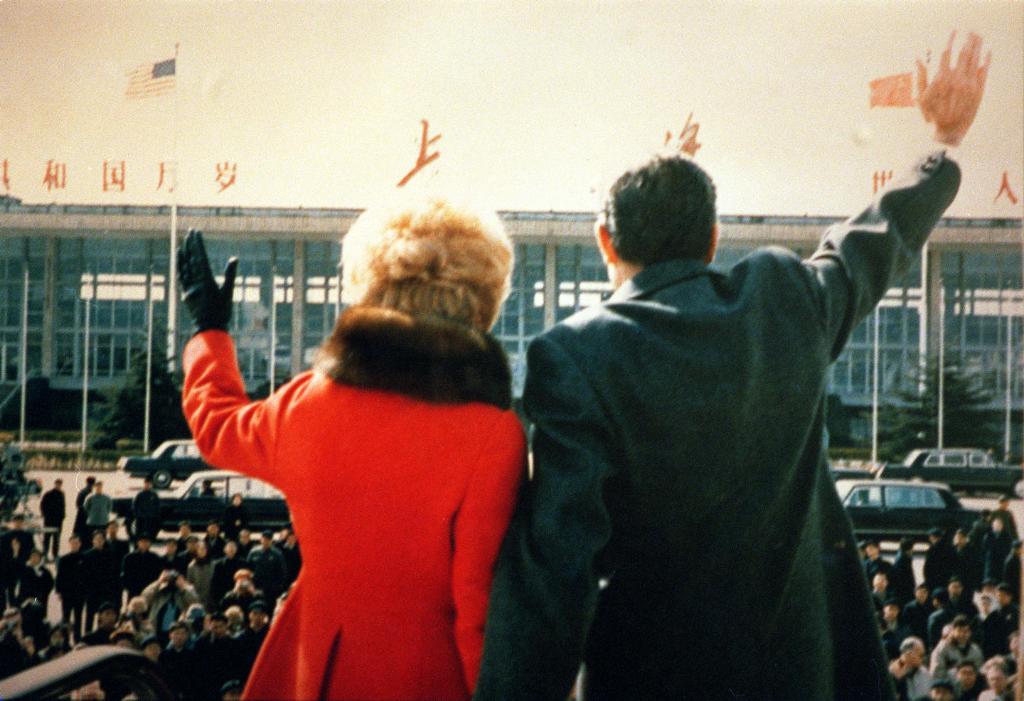 Pelosi's visit is meant for her personal political gain only
As the third senior leader of the U.S. government, Pelosi clearly knows the basics of the sacrosanct "one-China principle" concerning Taiwan. Despite knowing all the consequences, she may have set off, she deliberately traveled to China's Taiwan region since the visit of Newt Gingrich in 1997. She shows utter contempt for the one-China principle proving once again that she cares more about protecting her electoral gains than expressing "solidarity" with over 23 million Taiwanese.
The bitter truth is that Pelosi wants to add color to her fag-end political career with her provocative Taiwan trip. She went to Taiwan with a clear political reason, not about Taiwan's interest or America's so-called national interest. She played the "Taiwan card" just to her own interests and to leave behind so-called political legacy. As far as is known, there have been scandals around the Pelosi family. Maybe she was able to read the writing on the wall that the November 2022 mid-term elections will turn out to be her swan-song due to her Taiwan adventure in the dark of night. Perhaps she heard the collective voice of Taiwan people who staged protests with the slogan of "Yankee go home" outside the Grand Hyatt Hotel in Taipei and even in her hometown of San Francisco. She will certainly spend the rest of her life as a villain to the Chinese people. She is not an apostle of democracy, rather a warmonger or destroyer of real democracy.
She sabotages peace and makes Sino-U.S. relations worse
Ignoring strong opposition and warnings from China, Pelosi went to Taiwan after all. This is a political action to upgrade U.S. official exchanges with Taiwan, which seriously violates the one-China principle and the three Sino-U.S. joint communiqués, and drags Sino-U.S. relations down even further, thus damaging China's sovereignty and territorial integrity as well as increasing regional instability.
Her "farcical" trip to the Taiwan island has once again shown that many U.S. politicians who support the "Taiwan independence" elements are destroyers of peace on both sides of the Taiwan Strait and also world peace and stability. Plainly speaking, her visit is an ominous demonstration of America's disregard for the one-China principle and a naked interference in China's internal affairs. It's absolutely justifiable that China has imposed sanctions on her and her family.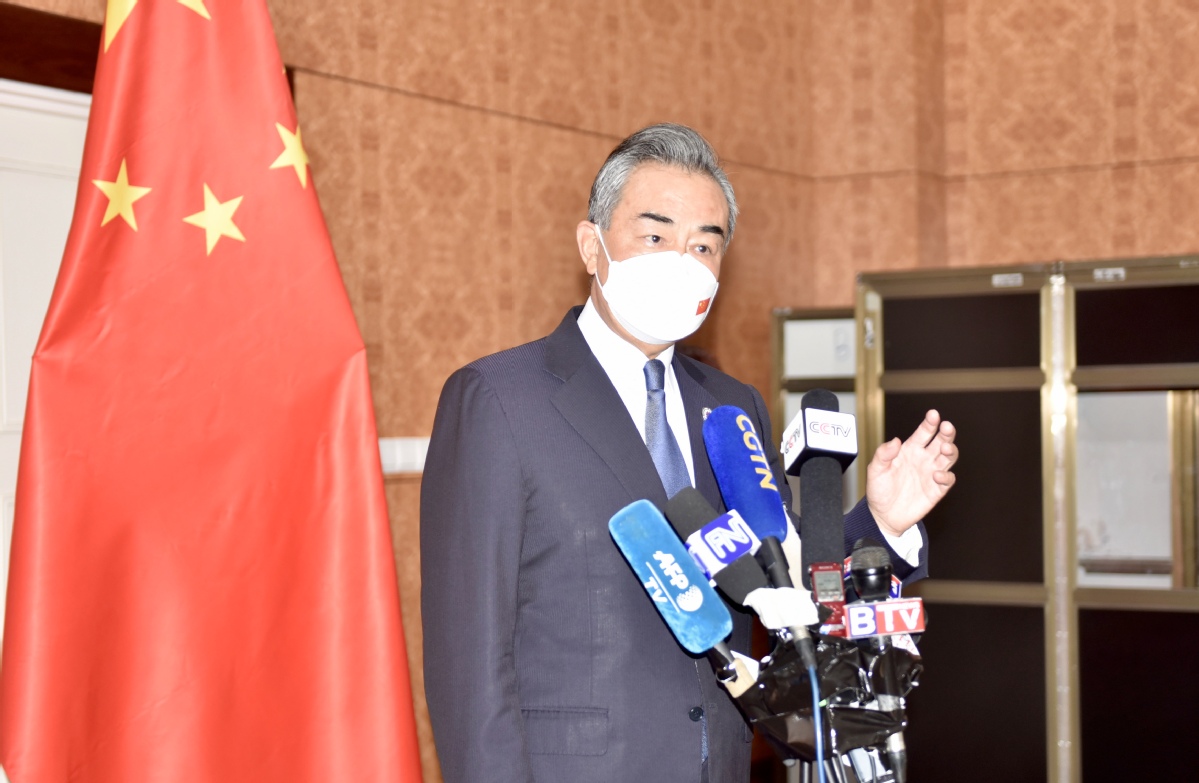 Pelosi and President Joe Biden must listen to what Chinese State Councilor and Foreign Minister Wang Yi said on the sidelines of the East Asia Summit Foreign Ministers' meeting  in Phnom Penh, Cambodia on August 4 that "the U.S. side trampled on the international law, breached bilateral commitments, sabotaged peace across the Taiwan Strait, supported separatism, advocated confrontation between blocs, which is a blatant provocation against the Chinese people and the peace-loving people in all countries in the region, and a political gamble with an odious impact".
Her "frivolous" Taiwan trip draws a wave of criticism
Pelosi's Taiwan visit, meeting Taiwan's Democratic Progressive Party (DPP) leader Tsai Ing-wen as well as meeting with so-called "human rights and democracy activists" drew a wave of criticism from China and other countries also.
Commenting on Pelosi's trip to Taiwan, Russian Foreign Minister Sergei Lavrov rightly said that this shows Washington's desire to demonstrate U.S. lawlessness to everyone, along the lines of "I do what I want." Iranian Foreign Minister Hossein Amir-Abdollahian said his country firmly adheres to the one-China principle and strongly condemns the U.S. senseless moves over the Taiwan question. In addition, foreign ministers of ASEAN countries called for upholding the UN Charter, and reiterated the Member States' support for the one-China policy. So far, more than 170 countries have in recent days voiced support for China's legitimate position in different ways.
On the other hand, the so-called statement of the G7 Foreign Ministers and the EU High Representative over China's Taiwan region is nonsense and violates the international law. The statement in the truest sense is a "white black." If they do not support "Taiwan independence", they should dissuade the U.S. House Speaker from visiting Taiwan.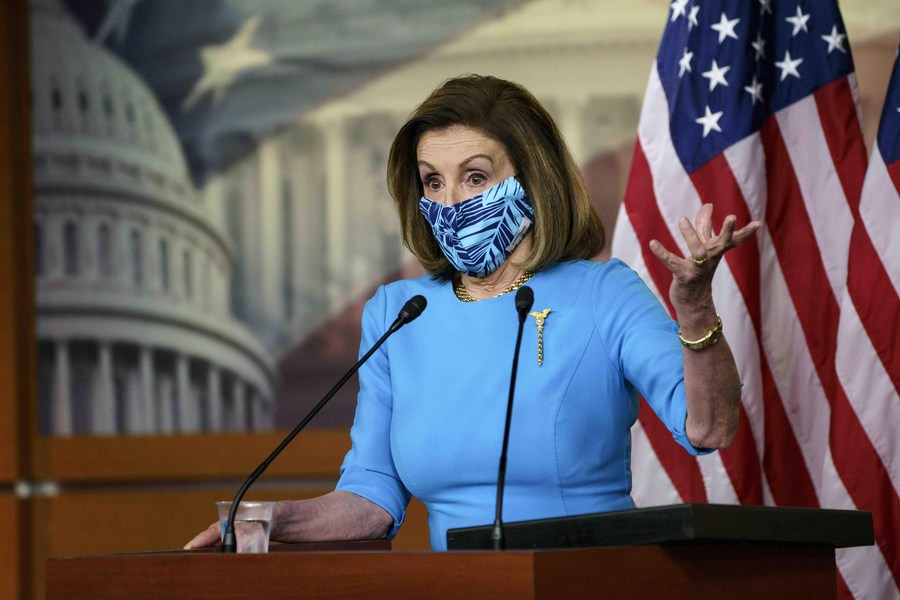 "Taiwan independence" is an illusion
Pelosi and the U.S. government should understand that the Taiwan question is entirely China's internal affairs, which tolerates no outside interference. The U.S. and the current Taiwan authority will have to suffer the consequences of Pelosi's imprudent visit to Taiwan. China is committed to reunite Taiwan with the rest of the country as it did with Hong Kong and Macao under the "One Country, Two Systems" principle. Tsai Ing-wen and her DPP followers who keep seeking "Taiwan independence" and manufacturing the so-called "two Chinas" or "one China and one Taiwan" at different times, should recognize it is a delusion that the U.S. will spill blood coming to the defense of Taiwan. To quote Wang Yi's words, "If Sun Yat-sen were still alive, he would also say that Tsai Ing-wen is an unworthy descendant."
The current Taiwan authority had better wake up, acknowledge their mistakes, and face the reality of the 1992 Consensus on cross-Strait relations. There is no other alternative.
During a phone call on July 28, Chinese President Xi Jinping warned his U.S. counterpart Joe Biden by stressing that the one-China principle is the political foundation for China-U.S. relations and it is the firm will of the more than 1.4 billion Chinese people to safeguard national sovereignty and territorial integrity. "The will of the people cannot be defied and those who play with fire will perish by it," said President Xi.
Do Pelosi and the deluded Taiwan leader actually understand Beijing's warning?
China has already begun its military exercises around Taiwan in response to the U.S. Speaker's visit. This is a necessary step to protect the country's sovereignty and territorial integrity. The tensions in the Taiwan Strait have been provoked by Pelosi's absolutely unnecessary visit. All the consequences arising therefore must be borne by the U.S. side and the "Taiwan independence" separatist forces. Pelosi has hurt Chinese people's feelings and insulted their aspirations of national reunification. History will never forgive her for destroying peace across the Taiwan Strait.
The article reflects the author's opinions, and not necessarily the views of China Focus.