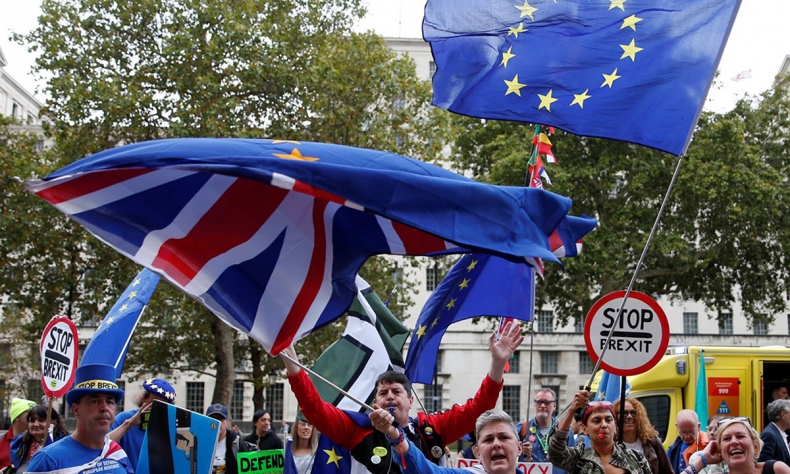 PM Johnson Stirs the Pot with Suspension of UK Parliament
In any event, there is likely to be a general election in Britain soon. Boris Johnson will present himself to electors as the democrat who either honored the pledge to deliver Brexit or failed in a valiant effort and therefore needs a bigger mandate.
Few people in Britain had ever heard of the verb to "prorogue" before Aug. 28, and still fewer knew its meaning. By last weekend, however, thousands of people in towns and cities across Britain were marching against it.
Prime Minister Boris Johnson had announced that Wednesday morning that he would seek a "prorogation" (suspension) of the Westminster parliament. In accordance with 17th century procedures, he would advise the monarch to suspend Parliament from roughly Sept. 9 until Oct. 14. Upon their return, MPs would hear the Royal Address outlining the government's legislative program for a new parliamentary session.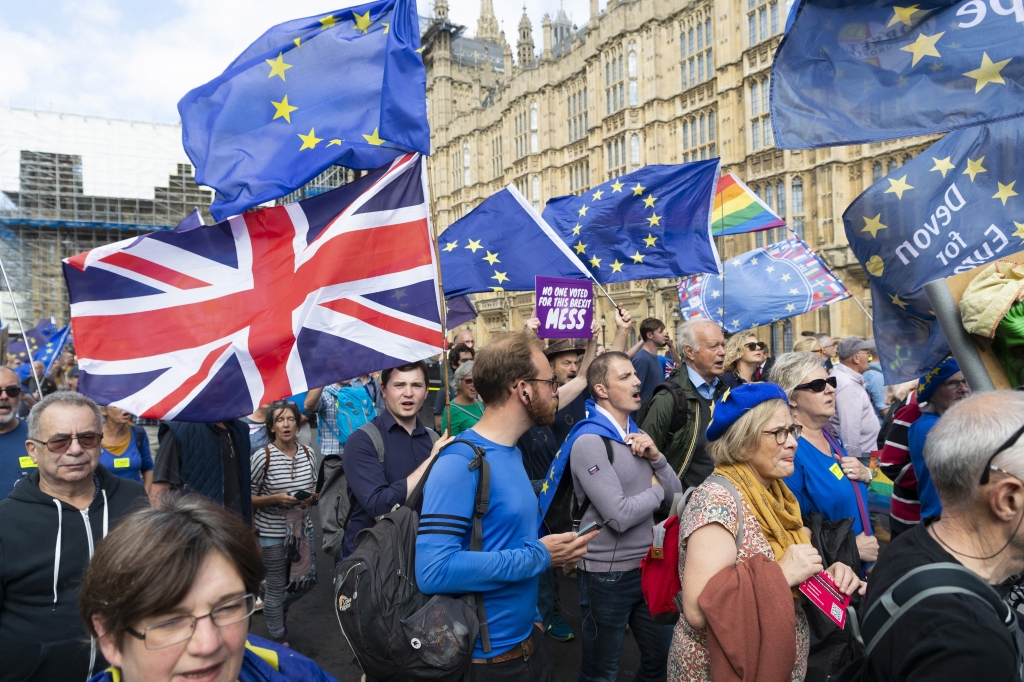 By the time the Queen of England was granting said prorogation – at a private meeting of another feudal-era institution, the Privy Council of senior politicians, civil servants, judges and church officials – the floodgates had broken loose. Leaders of opposition parties denounced the suspension as a "coup against democracy," while the Speaker of the House of Commons condemned the move as a "constitutional outrage."
Not that prorogation is an unusual process in itself. It happens each time a session of the Westminster parliament comes to an end, usually every twelve months or so. The current session has lasted for more than two years so far – one of the longest for several centuries. Usual prorogation lasts for about a week in the spring. This latest one happens to span the annual three-week autumn recess when MPs might attend their party's annual conference.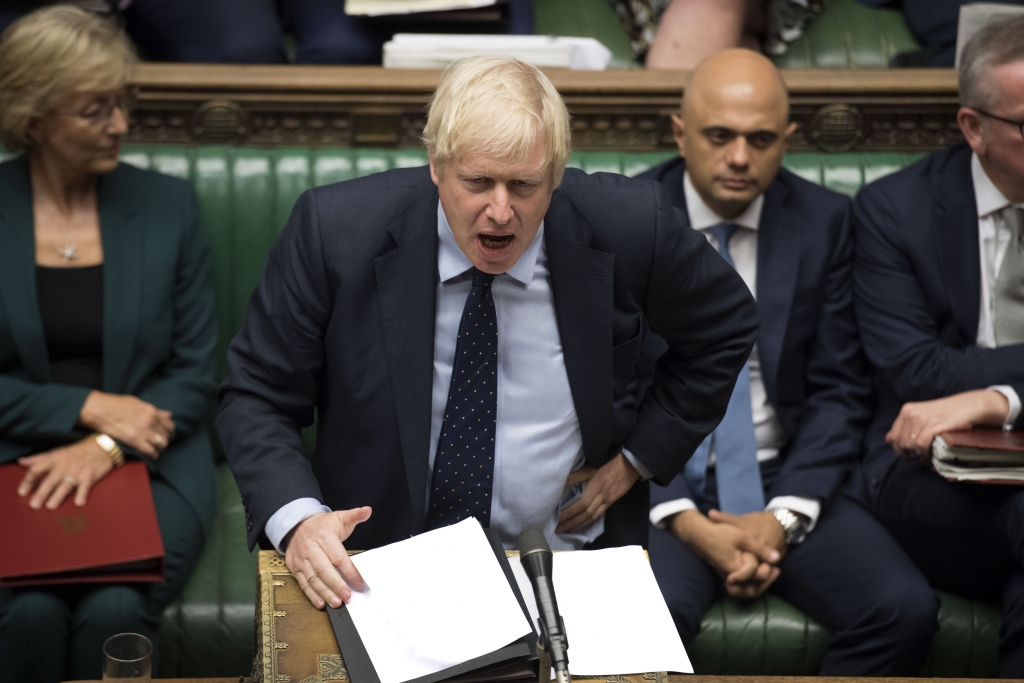 More to the point, new PM Johnson is keen to unveil his own program of measures for the next session. These have been crafted with one eye on a general election, including plans to boost investment in community policing, education, the National Health Service and economic infrastructure. Such policies would be popular among the many people who have had enough of public spending cuts and rising prices. Johnson's less popular plans include tax cuts for the rich and big business, which begs the question of how will he finance so much extra state expenditure.
Yet even the dogs in the street know that preparing for a new legislative session is not the chief motive behind the prorogation at this moment, despite the Johnson's claims.
The most apparent clue lies in the length of the proposed suspension, which is three to five days longer than expected. This reduces the time that Parliament will sit from the beginning of this week, when MPs return from their summer break, to Oct. 31, or "Brexit Day," when the U.K. is due to leave the European Union – unless anti-Brexit MPs find a way of stopping it. Johnson's Tory government is determined to see Brexit happen, with or without a revised Withdrawal Agreement negotiated with the European Union.
But whereas a majority of MPs oppose a "No Deal" Brexit, some may want to wait until after the European Council of Ministers meets on Oct. 15-16, in order to see whether an amended Withdrawal Agreement is possible. If it is, most Tories and probably enough Labor MPs will vote for Brexit rather than postpone it for the fourth time and risk the wrath of their numerous pro-Brexit constituents.
MPs also have the option of voting for an early general election (by a two-thirds majority) or passing a motion of "No Confidence" in the government. But neither step would avert Brexit Day. A defeated Boris Johnson could play for time for up to 14 calendar days, during which the Opposition parties and rebel anti-Brexit Tories could try to assemble a majority for a so-called "Government of National Unity" and enact emergency legislation, but they may lack both time and unity.
Politicians and wealthy business people are launching court actions in London, Edinburgh and Belfast to have the prorogation ruled unlawful on constitutional, legislative and democratic grounds. We shall see whether top judges in Britain's largely pro-EU Establishment agree to enter such uncharted political territory.
After all, this is not the first time that prorogation has been used by a Prime Minister for party-political purposes. The outcry against prorogation today rings rather hollow, given that MPs have had three years to honor their pledges to deliver Brexit, but have used that time instead to frustrate and delay it. Why they should be given an extra few days to continue their obstruction is not clear, especially when they themselves acceded to Oct. 31 as Brexit Day five months ago.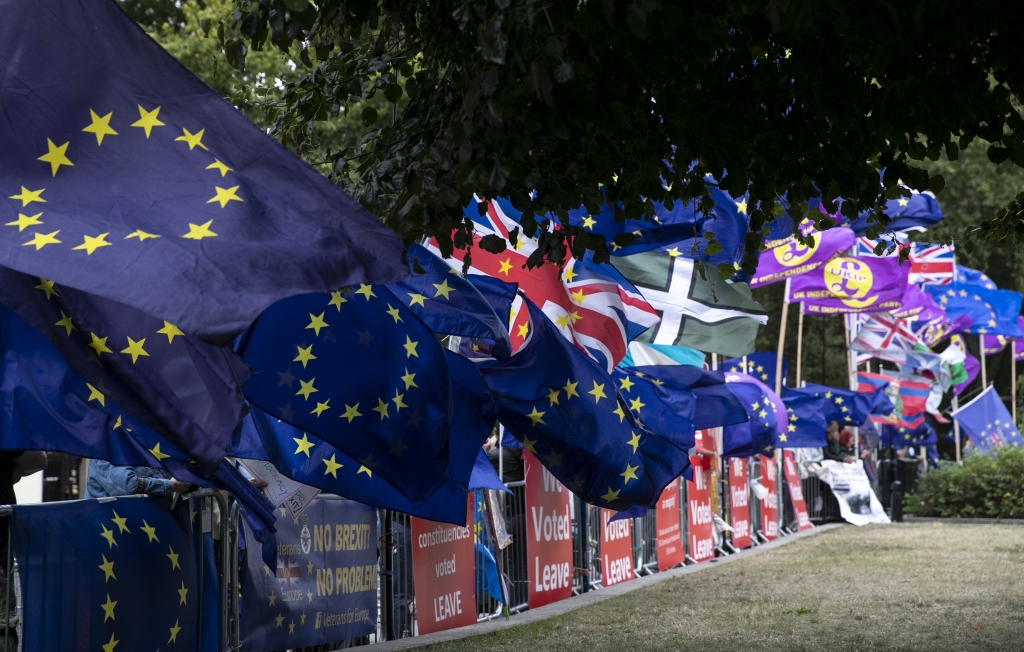 In any event, there is likely to be a general election in Britain soon. Boris Johnson will present himself to electors as the democrat who either honored the pledge to deliver Brexit or failed in a valiant effort and therefore needs a bigger mandate.
Tragically, the prime minister's portrayal of the Labor party as the unpatriotic and anti-democratic contingency that tried to sabotage Brexit is being lent credibility by influential Labor MPs whose enthusiasm for the EU and NATO far outstrips their relish for a Corbyn-led victory in the general election.
Robert Griffiths is a former Senior Lecturer in Political Economy and History at the University of Wales and currently the General Secretary of the Communist Party of Britain.
Opinion articles reflect the views of their authors only, not necessarily those of China Focus.