Powering the Energy Transition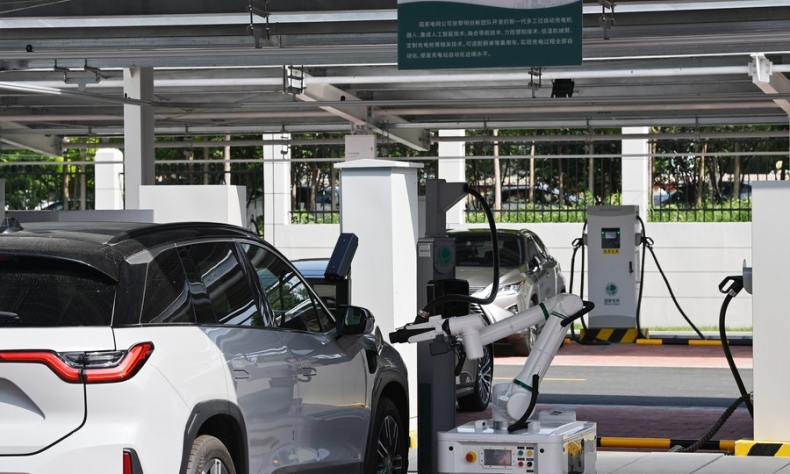 China's battery industry has entered a period of boom along with the EV sector.
Wu Ti has been driving his new electric car smoothly since June. It is his first electric vehicle (EV), which the Beijing resident thinks has really made life easier for him and his family.
"At the end of 2017, I could get subsidy to purchase a new energy vehicle (NEV). The government strongly supports the sales of NEVs by providing subsidies to buyers due to the environmental benefits," Wu said. But the limited driving range of the vehicles – up to 200 km on one charge at that time – discouraged him.
But things have changed now. "My electric car can run for 600 km on one charge, which has completely dispelled my concerns about the range," Wu told ChinAfrica.
That is possible because of the continuous advancement of battery technologies in China. After years of investment in research and development and innovation, battery manufacturers have launched a series of power systems with high safety and long durability, bringing convenience to people and reducing environmental pollution. China's battery industry has entered a period of boom along with the EV sector.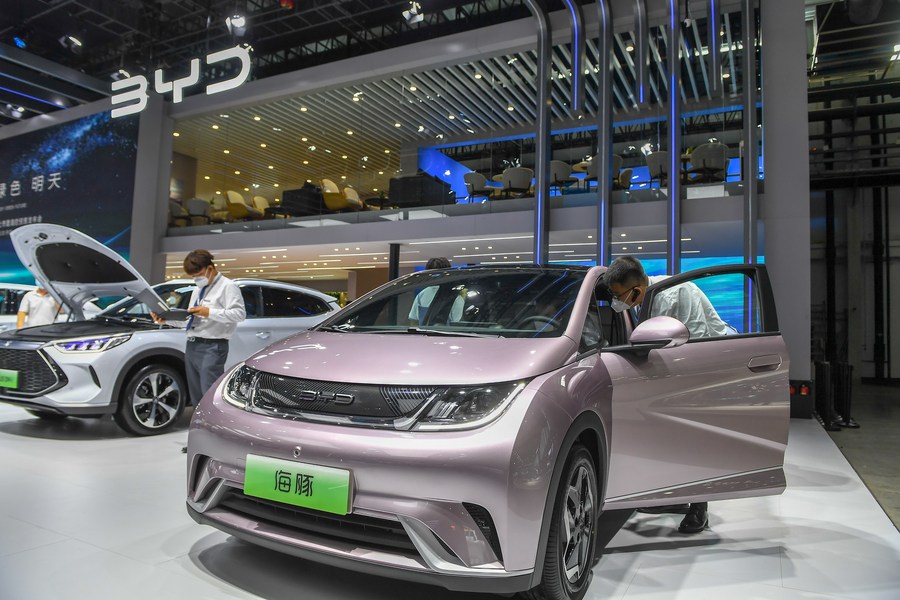 Innovation fuels growth
In order to help achieve China's low-carbon development goals, the automobile industry has accelerated its transition to EVs. As the key component of EVs, battery technology has a key role to play in this transition and is therefore one of the most keenly watched issues in the industry.
Lead-acid batteries, lithium-ion batteries, hydrogen energy batteries… After years of development, the technical level of EV batteries has greatly improved. The battery industry chain has entered a healthy development stage with a focus on high capacity, intelligence and automation.
"China's EV battery industry needs to maintain its current innovation trend. Developed countries are also developing the EV battery industry, and each has its own advantages. Therefore, while promoting the development of the industry, we must also chart out a medium- and long-term technological innovation direction," said Ouyang Minggao, a professor at Tsinghua University and an academician of the Chinese Academy of Sciences.
In the face of the rapid development of EVs and energy storage markets, different market segments have emerged with different requirements in terms of performance.
Taking the driving range as an example, various battery manufacturers have introduced new power systems, and, in some cases, the life of the battery exceeds the life span of the vehicle itself.
On June 23, Contemporary Amperex Technology Co. Ltd. (CATL), a leading lithium-ion battery developer and manufacturer, launched Qilin, the third generation of its CTP (cell-to-pack) technology. With a record-breaking volume utilization efficiency of 72 percent and an energy density of up to 255 wh/kg, it achieves the highest integration level worldwide so far, and is capable of delivering a range of over 1,000 km.
Battery recycling
The EV batteries in use since 2017 are approaching retirement age, which is creating a big demand for battery recycling.
The China Automotive Technology and Research Center predicts that the volume of used EV batteries to be recycled in China is expected to reach 137.4 gwh in 2025, accounting for about 15 percent of battery shipments in 2025, more than five times that of 2020.
Ouyang said that from the perspective of overall supply and demand, raw material supply can meet long-term demand for battery production; but the rapid growth of the EV industry, pandemic, production costs and other factors have caused short-term supply glitches. There is a need to establish an efficient and intelligent recycling system for battery materials.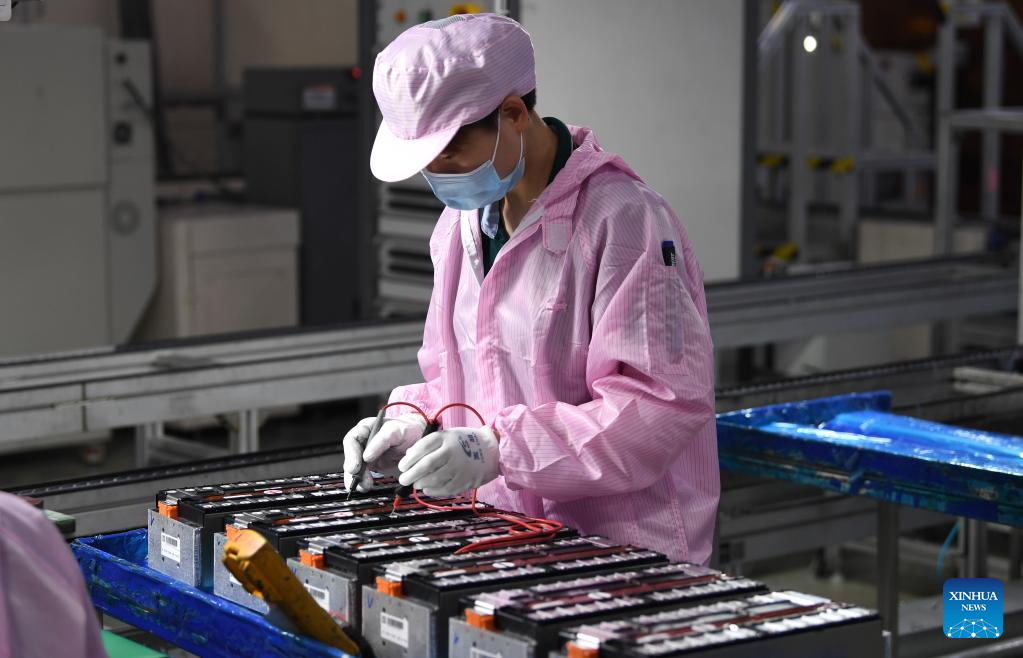 At present, with the support of national and regional policies, the industrialization of EV battery recycling is accelerating.
Huang Libin, Director of the Department of Energy Conservation and Comprehensive Utilization of China's Ministry of Industry and Information Technology, said that it is necessary to accelerate the development of standards that are urgently needed by the industry. Efforts will be made to hone key technologies and increase the capacity for EV battery recycling.
Meanwhile, local governments are also accelerating efforts to support the development of the industry. In Anhui Province, the battery assembly capacity has reached nearly 70,000 tons. It is estimated that the decommissioning capacity will exceed 5,000 tons in 2022, and will reach about 30,000 to 40,000 tons in 2025.
At present, Hefei City, capital of Anhui Province, tracks information throughout the life cycle of batteries through a national platform for monitoring of NEVs and the traceability management for the recycling and utilization of batteries.
Sources from the Hefei Municipal Bureau of Economy and Information on Technology show that the city also encourages enterprises to actively build an EV battery coding system that is unified with the national data platform, and establish recycling service outlets. It is aiming to form a regional recycling enterprise backed by the city's leading EV battery enterprises.
Besides the government, a number of enterprises are also actively developing the recycling business.
On May 25, BMW Group announced a partnership with Zhejiang Huayou Recycling Technology Co. Ltd. for EV battery recycling business.
According to Jochen Goller, President and CEO of BMW Group Region China, the natural resources such as raw materials for batteries are decreasing, and the prices of related commodities are high.
"In this context, we particularly need to implement the concept of recycling, increase the use of recycled materials, reduce dependence on rare raw materials and support the realization of China's duel carbon goals," said Goller.