President Xi's Tibet Visit and Its Historic Implication for Trans-Himalaya Region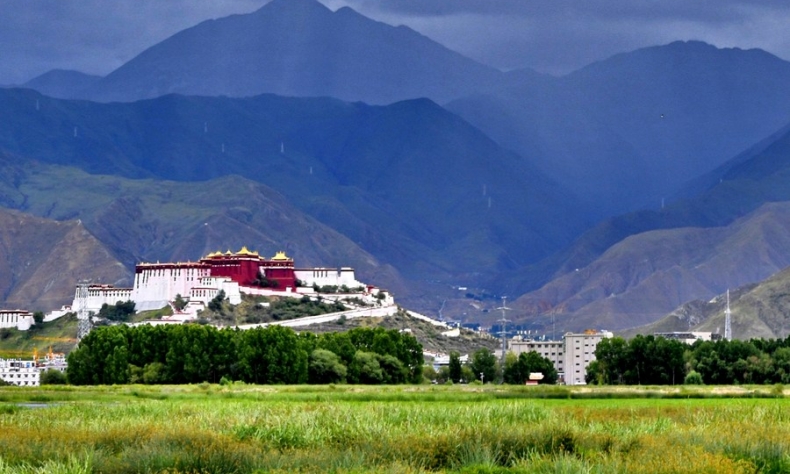 President Xi's Tibet visit is of vital importance not only to the autonomous region but also to the peace, stability, and prosperity of the trans-Himalaya region.
Chinese President Xi Jinping's recent historic visit in Southwest China's Tibet Autonomous Region (TAR) for the 70th anniversary of Tibet's peaceful liberation has sent positive message not only to the TAR, but also to the entire trans-Himalaya region where China is eager to expand multiple environmental projects. Featured prominently, it is the first visit to the TAR paid by Chinese President, also general secretary of the Communist Party of China (CPC) Central Committee and chairman of the Central Military Commission in the history of the party and the country.
Tibet is located at very strategic position geographically and environmentally. Any new developments in the TAR will exert impacts within China and the entire region. President Xi clearly signals that his leadership will continue multiple developmental efforts in the region and restrain foreign propaganda from dividing Chinese people.
As mentioned by some Western media, President Xi's visit is not of tactical but strategic significance. The TAR is an integral part of China and there is no doubt that President Xi's visit shows his commitment to high-quality development and environmental protection. Xi has stressed on implementation of the policy of lasting stability, security, prosperity, and development of the TAR. Over the past few decades, development in Tibet has accelerated dramatically. President Xi instructed to complete the designed projects including Sichuan-Tibet railway while maintaining high quality and standard. He asked the local officials to upgrade their working style to improve local people's livelihood.
When news about President Xi's TAR visit went out, most western media and think tanks began to spread propaganda that the Chinese central government was pushing new programs to "destroy Tibetan culture, environment and local norms". It is not hard to know their malign approach against China. President Xi clearly reiterated that the country would bring the growth of Tibet region to a new height based on the principle of ecological development and protection of the civilizations. Now living standard of the Tibetan people is much higher than in previous decades and Tibetan people are enjoying freedom to celebrate their religion, culture, and values. As the central government has given great importance to serving Tibetan people, Tibetan people are also protecting China's national sovereignty and territorial integrity. According to the new five-year plan (2021-2025), the country is working hard to meet the development target for border areas and reduce wealth gap between eastern and western China.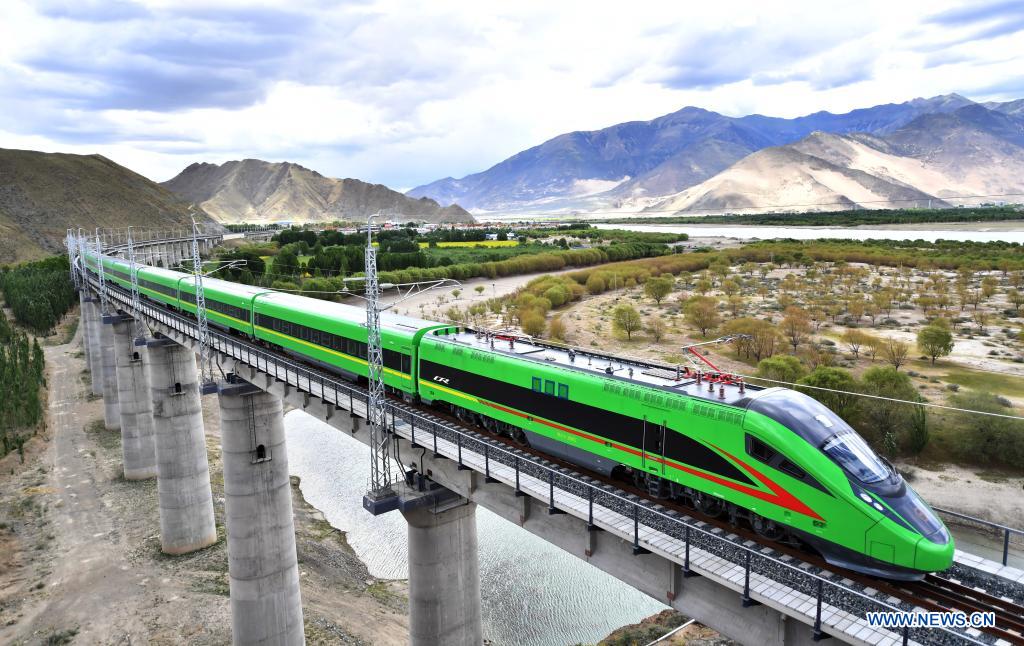 Tibet has experienced tremendous transformation on infrastructure and education starting from decades ago. The Chinese leader Deng Xiaoping highly valued the growth of this region while launching reform and opening-up policy in 1978. The Chinese leadership after Deng not only focused on infrastructure but also worked hard to preserve environment and local culture in Tibet. With visits to some monasteries, President Xi delivered an unmistakable message that the central government takes it very seriously to protect Tibetan culture, serve the people and uplift their living standard. He also asked people of all ethnicities to take root on the frontier and defend national territory. Xi first visited Tibet in 1998 as the party chief of Fujian province and had his second visit in 2011 as vice-president.
Some international commentators believed that Xi's Tibet visit would further unite the nation and defeat the secessionist groups. They also suggested to the Buddhist guru Dalai Lama that it is futile and destructive to cooperate with the West and India and move against his own motherland China.
Looking back, almost all Chinese leaders have taken strenuous efforts to preserve cultures and traditions of all ethnic groups. It is not hard to understand the significance of Xi's visit to monasteries that it demonstrates China's renewed commitment to preserving and promoting the cultures and traditions of all ethnic communities including Buddhism. In May 2021, China has published a white paper titled "Tibet Since 1951: Liberation, Development and Prosperity", which delivers insights into China's overall plan and vision for the region.
Therefore, the West accused China of suppressing ethnic minorities without proper proof and factual observation. China has staunchly rejected their accusations. Those who visited Tibet can see the integrated efforts in areas such as religion, culture, and infrastructure. President Xi also takes seriously the security situation in Tibet. He met with military commanders and gave instructions in security, in a bid to foster stability and peace in the region.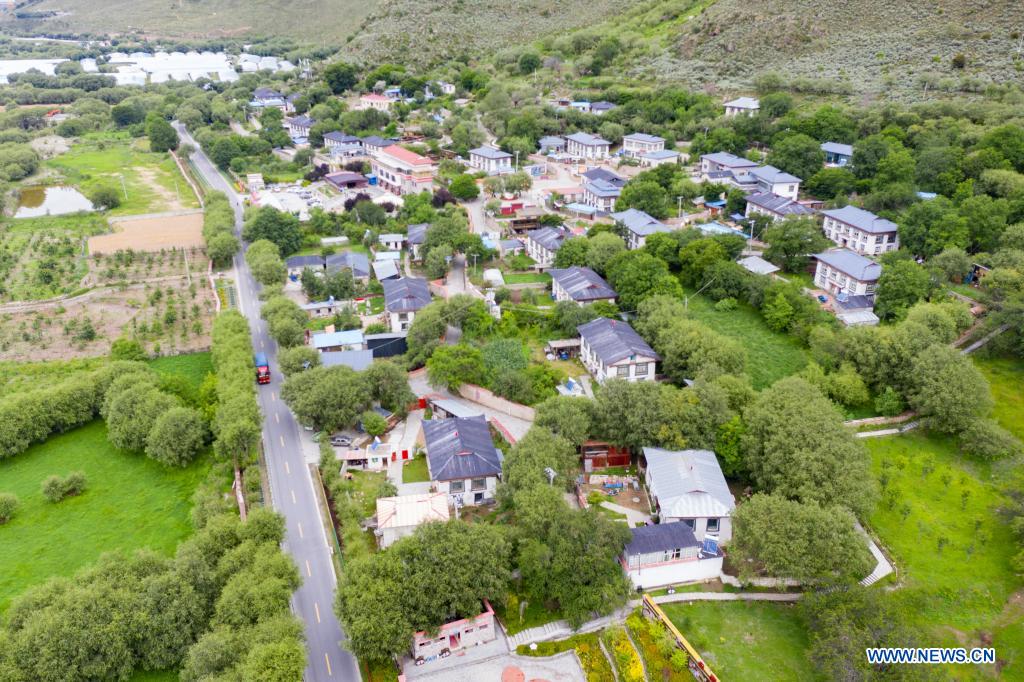 Since the confrontation along China-India border in Ladakh in 2020 June, China-India relations has soured severely. Both sides have funneled security arrangement at the border areas. To defend the Chinese territory and people, President Xi has attached vital importance to the region. Experts of trans-Himalaya region have pointed out that only comprehensive communication and tangible negotiation is the best way to normalize the relations between China and India and establish peace, stability and prosperity in the trans-Himalaya region.
Chinese leadership has already been frequently focusing on this sphere and requested India to give up the destructive approach of containing China while aligning with the West. If India openly makes alliances with the clique of anti-China groups of the West, it will certainly create a catastrophic situation not only in the trans-Himalaya region but also in the entire Asia Pacific region. There is no alternative for India to cooperate with China based on mutual trust, signed agreements and new developing scenarios. This scenario only creates an environment of trust and understanding between two rising powers and support to promote peace and stability in the region.
President Xi's Tibet visit is of vital importance not only to the autonomous region but also to the peace, stability, and prosperity of the trans-Himalaya region. Xi assured local people that the central government will accelerate all efforts in infrastructure and work hard to protect Tibetan culture and environment. Security and stability of the Tibet region will have positive impact on the entire trans-Himalaya region. There is also requirement of further enhancement of the great communication and understanding building between China and the bordering countries in the trans-Himalaya region.
Dr. Sharma is an associate professor at Leshan Normal University and Senior Research Fellow at the Centre for Trans-Himalaya Region.