Proceeding With Palpable Care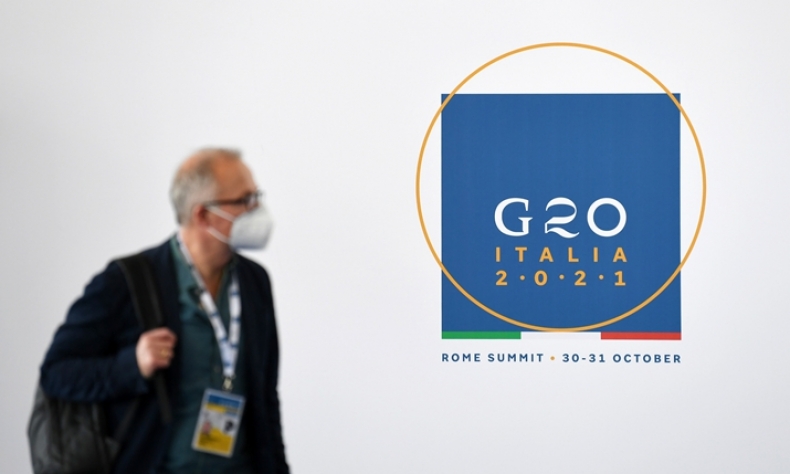 The open and all-inclusive cooperation championed by China and many other members in the Industry 4.0 era is vital to better economic integration and post-pandemic recovery.
A bridge often carries the connotations of connectivity and cooperation. The logo of the Group of 20 (G20) Hangzhou Summit in 2016 featured such an overarching image, supplemented with the imprint of a traditional Chinese seal. Chinese President Xi Jinping subsequently likened the multilateral platform to a bridge of friendship and cooperation.
As long as the G20 members support each other through thick and thin, they will be able to overcome the rough waves of the world economy and embark on a brand new voyage for future growth, Xi said at the time.
While addressing this year's G20 Leaders' Summit, the Chinese president continued to call on all parties to shoulder their due responsibilities and uphold the notions of openness, all-inclusiveness and win-win cooperation for the purpose of forging a community with a shared future for humanity.
"Let us work together to dispel the dark clouds of the pandemic at an early date and jointly build an ever better future for all of us," he said via video link from Beijing, as this year's summit was hosted by Italy both online and offline from October 30 to 31.
The occasion marked yet another important multilateral event that Xi attended following the recent general debate of the 76th Session of the UN General Assembly, the leaders' summit of the 15th Meeting of the Conference of the Parties to the Convention on Biological Diversity, and the UN Global Sustainable Transport Conference.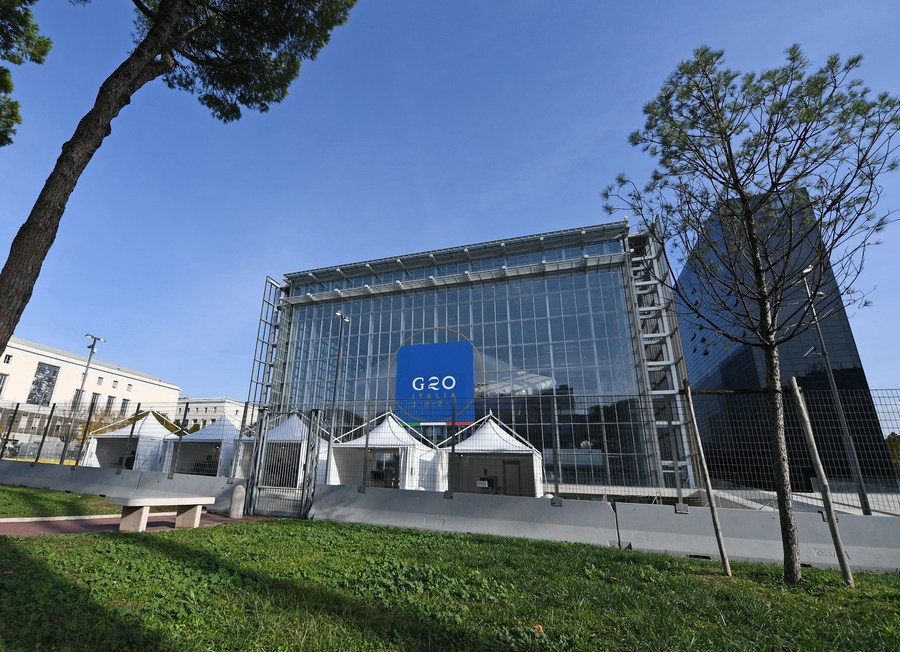 Team spirit
The G20 is a leading forum for international cooperation on financial and economic issues. Created in 1999, it comprises 19 countries and the EU, accounting for 86 percent of global GDP and two thirds of the world population.
"Solidarity and cooperation are the most powerful weapons," Xi said, urging the G20 to play a leading role in building consensus, mobilizing resources and promoting cooperation.
China so far has provided over 1.6 billion doses of vaccines to more than 100 countries and international organizations, and is conducting joint vaccine production with 16 countries with an initial capacity of 700 million doses per year, in a continuous effort to fight the pandemic and promote COVID-19 vaccines as a global public good.
During this summit, Xi further proposed a Global Vaccine Cooperation Action Initiative, which includes support for vaccine companies in conducting joint research and development and for intensified production across developing countries. The plan further backs the World Trade Organization in making an early decision on waiving intellectual property rights on COVID-19 vaccines, as well as scaling up cross-border trade cooperation in both the shots as well as their raw and auxiliary materials.
While developing countries have been hit hard by the pandemic, China has identified the weakest links in global response and echoed the latest pledges by partners to advance the vaccination drive, Ruan Zongze, Executive Vice President of the China Institute of International Studies, said. "This shows China's resolve to join hands with other players in weathering the storm."
The initiative is an important and timely one, Igor Shatrov, head of the expert council of Russia's Strategic Development Fund, said, adding that as the pandemic outlook remains grim, coordinated efforts on the part of the international community are necessary.
B. R. Deepak, Chairman of the Center of Chinese and Southeast Asian Studies at New Delhi-based Jawaharlal Nehru University, reverberated with Shatrov, saying the pandemic needs to be "combated by all nations together by formulating a coordinated approach, sharing information and reposing faith in multilateral institutions."
The proposal touches upon two key aspects of global vaccination efforts: the equal distribution of vaccines among countries and the equal treatment and mutual recognition of vaccines, Qu Bo, Director of the Institute of International Relations at China Foreign Affairs University, said.
"Both are highly significant, as vaccines remain the most effective weapon in fighting the pandemic, and international cooperation is essential to bolstering the global vaccine supply," he said.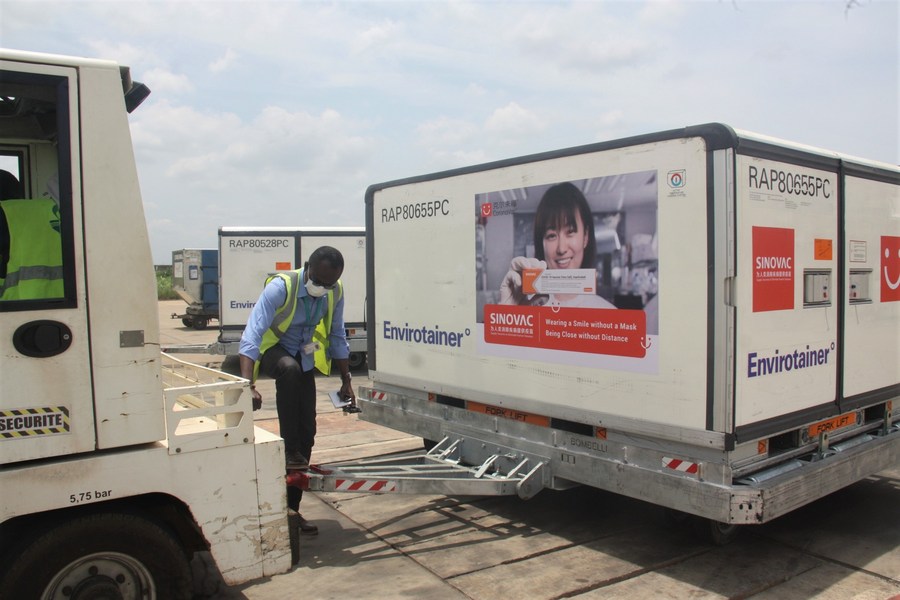 The collective pursuit
Xi also called for strengthening coordination to promote recovery, urging major economies to adopt responsible macroeconomic policies and improve the global economic governance system and rules.
China welcomes the International Monetary Fund's decision on the new allocation of Special Drawing Rights totaling at $650 billion, and stands ready to lend the new allocation to those low-income countries most gravely affected by COVID-19, Xi said.
He also invited more countries to participate in the Global Development Initiative he put forward at the UN in September, which is "compatible with the G20's goal and priority of promoting global development."
These initiatives proposed by China should rank No.1 on the world leadership's agenda, as they are what the world needs most right now when almost every country is facing problems in economic recovery, Yuzo Tanaka, a professor of economics at Ryukoku University in Kyoto, Japan, told China Daily.
"Faced with global issues like COVID-19, post-pandemic recovery and climate change, people start to understand that multilateral cooperation is the best way, and probably the only way, forward," Tanaka emphasized.
John Kirton, founder and Co-Director of the G20 Research Group under the University of Toronto in Canada, told Xinhua News Agency that China has always led cooperatively with other G20 members in responding to climate change, as demonstrated by its role in facilitating the ratification of the 2015 Paris Agreement. "Such global co-leadership is desperately needed now," he said.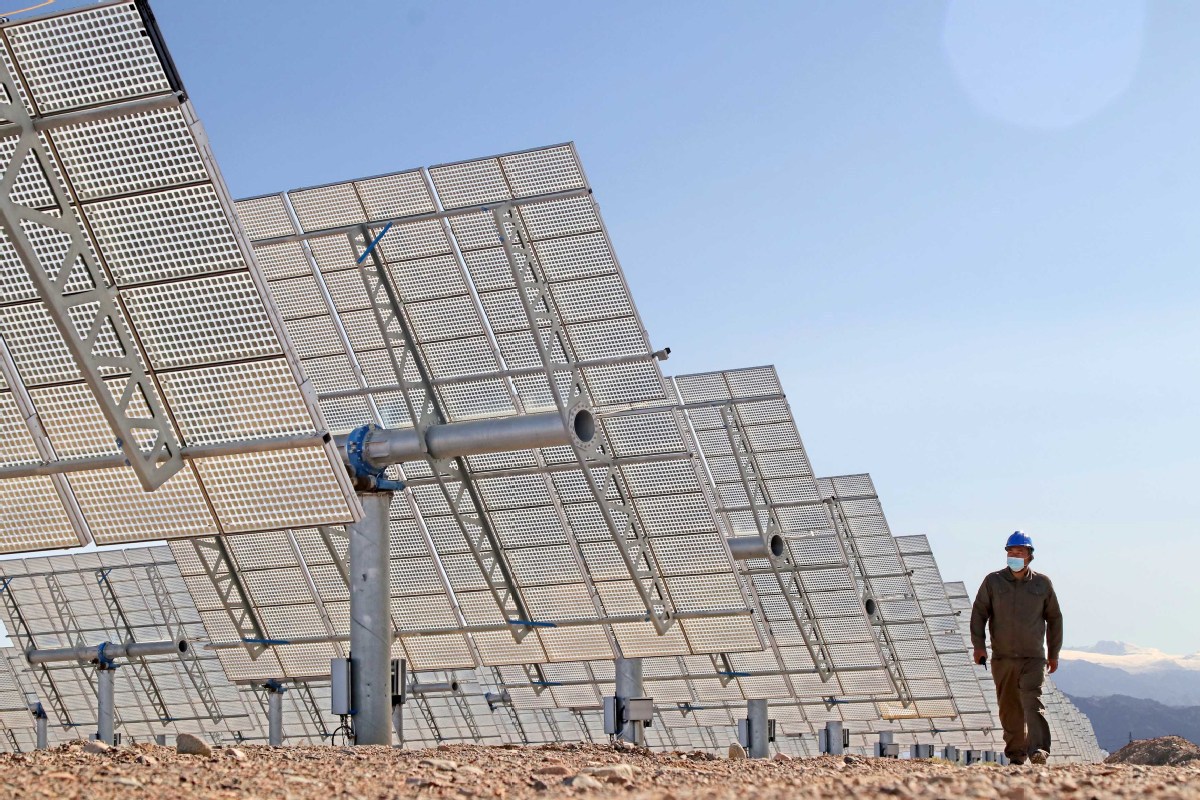 In the past decade, China has phased out 120 million kw of installed coal-fired power generation capacity. The construction of the first batch of wind and photovoltaic power stations with a total installed capacity of about 100 million kw was launched in orderly fashion, Xi said.
While sticking to its green transition of the growth model and carbon neutrality goals, Bambang Suryono, Chairman of the Asia Innovation Study Center, an Indonesian think tank, said China, by uniting with other G20 members, could carry the banner of carbon reduction and help rally forces in future global ecological protection.
Innovation is a decisive factor both in promoting socioeconomic growth and in addressing the common challenges posed to humanity, Xi said, urging the G20 to quicken its development of new digital infrastructure and help developing nations bridge the digital divide.
He further announced China's decision to apply to join the Digital Economy Partnership Agreement, signed by Chile, New Zealand and Singapore in June 2020, as to facilitate digital trade and create a general framework for the digital economy.
The open and all-inclusive cooperation championed by China and many other members in the Industry 4.0 era is vital to better economic integration and post-pandemic recovery, Liu Zhaoyi, a research fellow with Rhodes University in South Africa, told Xinhua.