Pro-Growth Policies Bolster Economy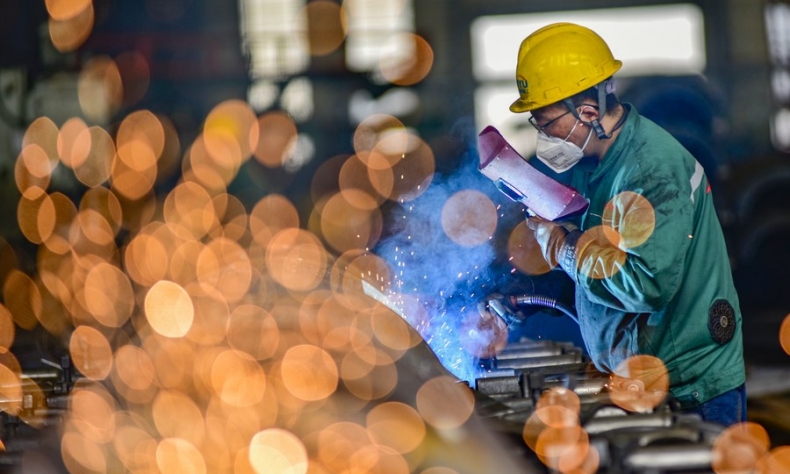 As the wider global economic landscape stabilizes, China's growth is likely to accelerate further. The country is performing better than expected.
China's GDP figures for the third quarter of 2023 were released Wednesday, registering 4.9% year-on-year growth, compared to an expected 4.5%. The data surpassed expectations, defied a narrative of a "slowdown" that had been prevalent in Western mainstream media reporting throughout the year. Thus, China will spend the next few months on an upwards and optimistic trajectory, demonstrating its economy's resilience despite skepticism.
In Western media coverage of the Chinese economy, it's often overlooked that the global economy is facing a myriad of challenges. For the past year, developed countries have wrestled with stagnant growth and soaring inflation, stemming from high energy and commodity costs. In response to these factors, the United States Federal Reserve has hampered global growth by aggressively increasing interest rates, which has driven up lending costs worldwide and suppressed economic activity. This has hurt many developing countries by plunging them into debt crises.
Given this unfavorable context, there have been headwinds against global economic growth. However, it remains a staple of Western mainstream media to frame any economic setbacks or challenges in China as a vindication of their critical narratives about the country. As such, they often depict these issues with excessive negativity, aiming to dissuade Western investment or trade with China. Thus, even as China has registered meaningful year-on-year growth figures that surpass those of many Western countries – corroborated by other metrics like power consumption – Western media has misleadingly depicted the situation as a "crisis" and even prematurely declared the "end" of China's rise.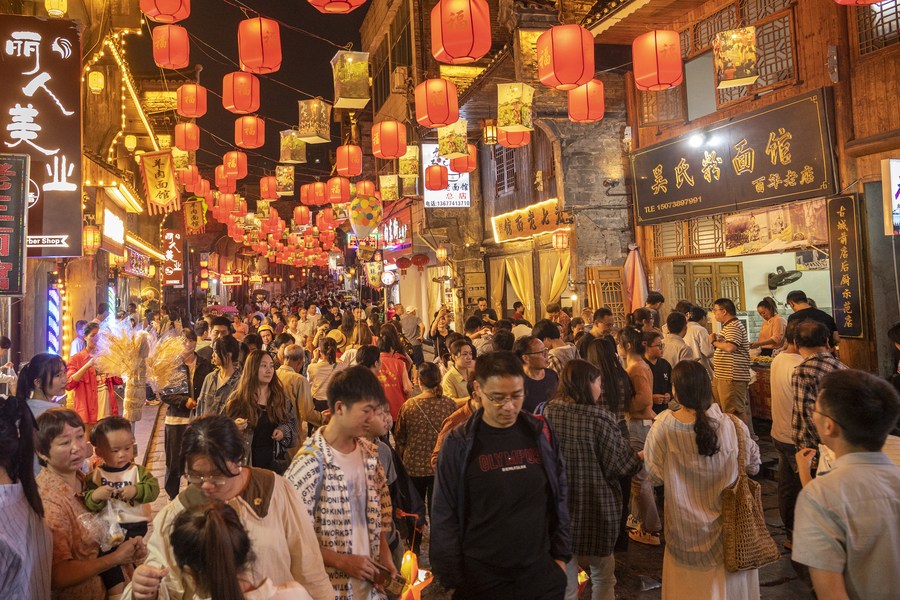 However, these analyses have been rooted in wishful thinking and often involve taking events out of context to arrive at politically motivated conclusions. As such, reports of the Chinese economy's decline have been greatly exaggerated. The truth of the matter is that China has been very prudent in its use of fiscal tools in response to the perceived slowing of growth, approaching the situation with both confidence and caution. For instance, despite facing challenges, China's consumption activities have shown signs of recovery over the past few months. In September, retail sales grew 5.5%, a surge undoubtedly aided by the lead-up to the Golden Week holiday and the associated spending. October is also expected to yield positive results.
China, nonetheless, has a large set of economic tools at its disposal should they be needed. This may include resorting to stimulus measures, interest rate cuts, and maintaining infrastructure development. As a country of 1.4 billion people, China still boasts numerous avenues for growth. Inland provinces, for instance, have yet to match the economic might of coastal powerhouses like Shenzhen or Shanghai. This can be done by enhancing infrastructure connectivity and initiating projects that mitigate their geographic isolation by bringing them closer to their neighbors. China is also continuing to open up new markets for its exports. An example is the newly inked free trade agreement with Serbia, which will boost its exports into Europe, as well as multiple other FTAs underway.
Similarly, many Chinese industries, such as electric vehicles and other renewable energy products, continue to see unprecedented global demand. This has happened despite a geopolitical climate that has grown more pessimistic due to the U.S.'s pursuit of "de-risking" and efforts to realign supply chains. There's no logical reason to assume China's international trade or exports will decline. Therefore, as the wider global economic landscape stabilizes, China's growth is likely to accelerate further. The country is performing better than expected. As Western Christmas consumer demand accelerates towards the end of 2023, China's economy stands to benefit. So, the outlook appears increasingly optimistic as the year draws into its final quarter.