Propping up Platforms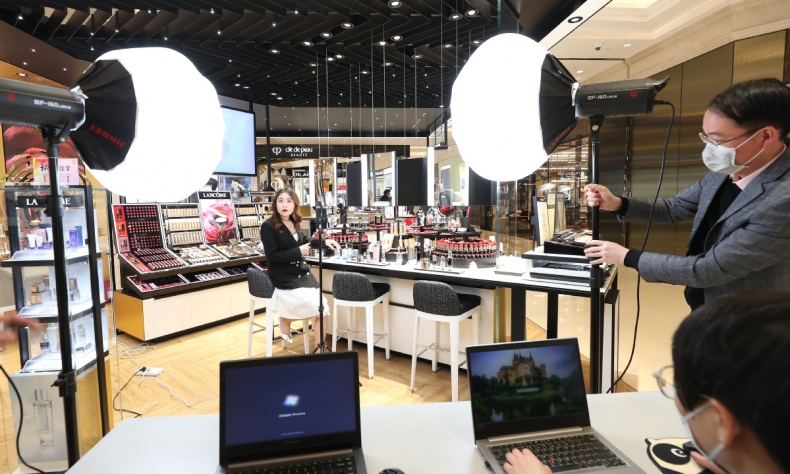 The annual Central Economic Work Conference reiterated that the government will give the digital economy and platform companies a new push, adding efforts will be made to improve supervisory standards and support platform enterprises.
"Accept my invitation to Temu to help me to get my gift!" If you have ever received this invitation link from your friends, congratulations! You are now a "team" member of online marketplace Temu, whose name is derived from its slogan – Team Up, Price Down.
Temu, launched in September 2022, is the US edition of Pinduoduo, a Chinese online shopping platform that sells everything from groceries and home appliances to iPhones, and the largest e-commerce player in China in terms of registered users. Pinduoduo offers consumers items at lower prices or even for free – if they can find enough friends to click the links they share. The business model copied from China has now found early success in the overseas market.
China's platform economy, defined as the transfer of economic and social activity – which had previously been conducted primarily offline – into the digital realm, is the largest in the world not only in raw numbers but also in terms of the proportion of the country's population.
Nevertheless, in 2021, the chaotic business practices of some platform companies, such as abuse of dominant market positions and privacy and data security breaches, led to industry-wide regulatory crackdowns. 
An upturn emerged as policies kept rolling out in support of the platform economy since 2022.  
A strong signal 
The growth rate of China's platform economy slowed down over the past three years due to a range of factors, including online population peaking, downward pressure on the economy, tightened government supervision and an uncertain global environment, Zhang Chunfei, a researcher with the Policy and Economic Research Institute under the China Academy of Information and Communications Technology (CAICT), wrote in an article published on China Daily on 26 December 2022.
But several central-level meetings in March, May and July of 2022 sent a strong signal that authorities would encourage the healthy and sustainable development of the platform economy.
The annual Central Economic Work Conference, taking place on 15-16 December 2022, and laying out policy priorities for 2023, reiterated that the government will give the digital economy and platform companies a new push, adding efforts will be made to improve supervisory standards and support platform enterprises to fully embrace their capabilities in pioneering development, job creation and international competition.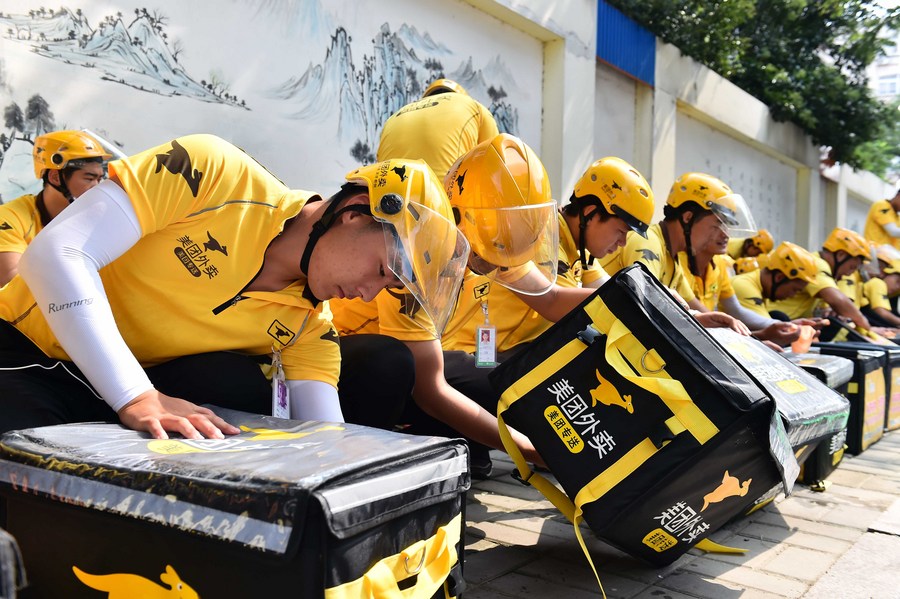 In addition, the China Securities Regulatory Commission and the Ministry of Finance signed an audit oversight cooperation agreement with the US Public Company Accounting Oversight Board, the country's independent regulator of public company auditing work, last August. 
"The results of China-US audit oversight cooperation are a boon to investors, listed companies and the platform economy," said Song Xiangqing, director of the Research Centre for Industrial Economy at Beijing Normal University. "As the immediate delisting risks of the US-listed Chinese platform companies have been eliminated, they can do more in the US capital market."  
A full picture 
After China issued 10 new measures to further optimise its COVID-19 response in early December last year, local governments wasted no time and stepped up efforts to revive the economy. Some regional economic powerhouses, like Jiangsu, Zhejiang and Guangdong provinces, chartered flights for private business owners and company representatives to travel abroad and drum up more export orders and investment.
But not all merchants were able to hitch a ride on these flights. "It costs at least some 100,000 yuan ($14,359) to take an individual business trip overseas to attend industrial exhibitions, something our small and medium-sized enterprises (SMEs) cannot afford," a foreign trade merchant from Shandong Province said.
To cope with the challenges, e-commerce giant Alibaba then rolled out the Digital Hybrid Trade Show during the platform's annual online shopping festival around 12 December. The programme aimed to assist SMEs to attend exhibitions in countries including the US, Germany, the UK, Japan and Singapore, either online or offline, so that they can approach their targeted clients at the lowest possible cost. 
Platform companies like Alibaba are taking on multiple roles, from selling products to offering services, which, in Song's opinion, is their "most significant value." With accumulated consumer information and massive capital and strength, they are able to champion innovation in products and services, he noted.
Over the years, China's digital economy, the economic activity that results from billions of everyday online connections among people, businesses, devices, data and processes, has developed in leaps and bounds as the market hit $7.1 trillion in 2021, ranking second in the world and accounting for 39.8 percent of China's GDP, according to the CAICT.
Platform companies are an integral part of the digital economy, and their influence is spreading, Yuan Shuai, deputy secretary general of the Rural Revitalisation and Construction Committee under the China Culture Administration Association, told Beijing Review.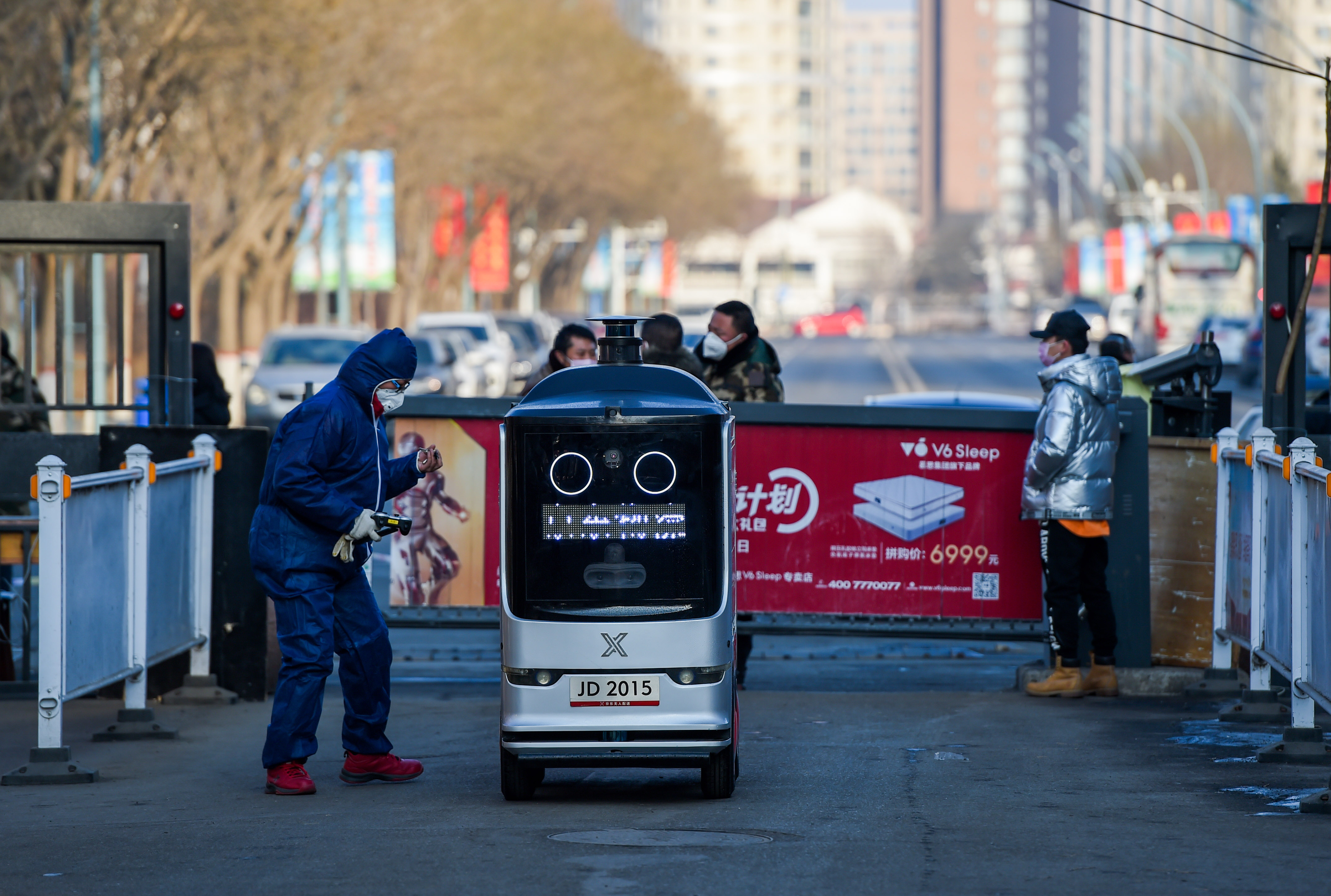 JD.com was previously regarded as an e-commerce platform, but with strong real economy infrastructure like logistics, it is now considered a real economy company. It made the list of Top 100 New Types of Real Economy-Based Enterprises, released by the China Enterprise Evaluation Association in November 2022, ranking second only to the State Grid Corp. of China, a state-owned energy enterprise.
This is a vivid example of how digital platforms can harmonise with the real economy. JD.com has energised participants across the supply chain: With its digital marketing services, long-established China-made goods have gotten a second wind; by providing live-streaming technologies and smart logistics to the country's remote rural areas, local specialties are gradually growing into big brands.
Plus, digital platforms have become increasingly important in creating jobs. "Platform firms employ many people, generate a bunch of specialised demands for services and give birth to new jobs such as live-streaming hosts, delivery people, online ride-hailing drivers, etc.," Guo Tao, an angel investor and senior digital platform expert, said.
A balancing act
Wang Peng, president of the Digital Economy Research Institute at Nanchang Institute of Technology and a researcher with the Beijing Academy of Social Sciences, believes government supervision and independent corporate operation do not clash. "Innovation comes first, then risks appear, and supervision follows. But it's not a matter of preventing risks by suppressing innovation."
"The authorities must improve their supervisory capacities, setting boundaries while still giving enterprises enough autonomy," financial commentator Zhang Xuefeng told Beijing Review. 
"In the regulatory practice, the cat and mouse game will inevitably continue," Song said.
But as the rules and regulations become increasingly clear, more detailed and adapted to market laws, the platform economy will operate more consciously within the legal scope. Because in practice, doing so will prove the most cost-effective way for companies to operate as well as the optimal way to promote their brands and reputation, Song added.