Qianhai to Help Deepen Shenzhen-Hong Kong Cooperation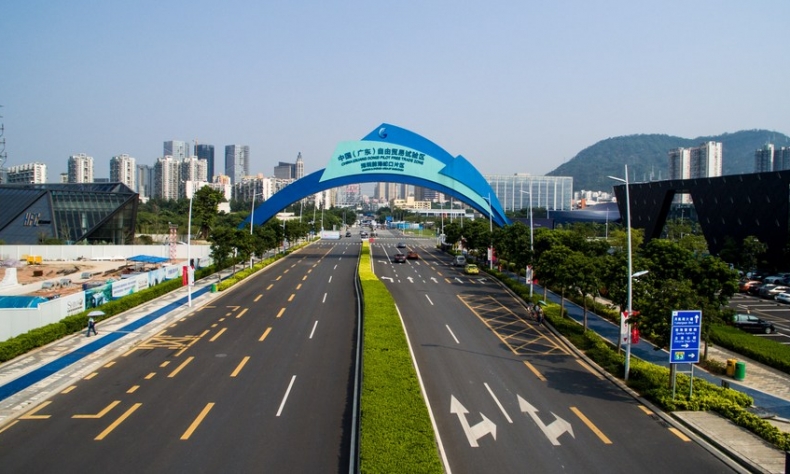 It is hoped that such vigorous and widespread development can help maintain Hong Kong's prosperity and stability in the long run.
China's latest plan for further development of a cooperation zone for Shenzhen and Hong Kong reflects the long-term strategic vision of making Qianhai's business environment world-class by 2035. The reform and opening up of the Qianhai Shenzhen-Hong Kong Modern Service Industry Cooperation Zone will be comprehensively and thoroughly deepened. In particular, one of the most promising pieces of news is that the size of the zone's area is to be increased from 14.9 to 120.6 square kilometers.
The new blueprint was formulated to help Qianhai better play an exemplary and leading role in the development of the Guangdong-Hong Kong-Macao Greater Bay Area. It is also hoped that the development model will become far more innovative and sustainable, especially with Qianhai acting as an engine for high-quality development with its strong capacity and capabilities in allocating global resources, fostering scientific innovation, and leading coordinated development.
As for the commercial and financial sides, there is a strong call for more qualified financial institutions to conduct cross-border securities investments and other business in the zone. Additional pilot programs will also be launched which utilize combined domestic and foreign currency bank accounts. These moves reflect China's determination in opening up its financial markets and stimulating the long-term economic development of the area.
At the same time, in order to enhance trust and confidence among business people investing in the area, the Chinese government has pledged to accelerate the introduction of a new law to offer more protection for investments. Meanwhile, China will devote more resources into making the zone a hub for international legal expertise and arbitration. Offering more comprehensive infrastructure to accelerate the overall development of the project will be imperative to the outcome of the initiative for the Chinese government.
In fact, the zone is not an entirely new idea, as it was initially set up in 2009 to foster cooperation between the service industries of Shenzhen and Hong Kong. It is estimated that there are currently more than 11,500 Hong Kong-invested companies in the zone, making up over 10% of registered tax-paying companies in the area. Apparently, the aim of the current plan is to further consolidate and expand on this successful experience, allowing all parties and stakeholders to better enjoy the economic benefits and potentials.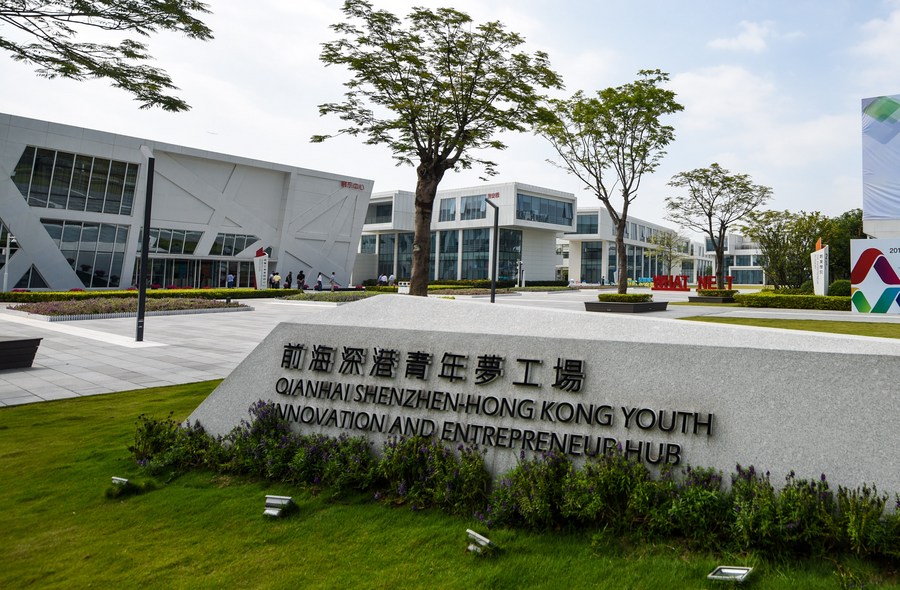 Hong Kong Chief Executive Carrie Lam has publicly announced that the Hong Kong government is highly supportive of the Qianhai plan, as it will facilitate Hong Kong-Shenzhen cooperation at a higher level. Hong Kong can utilize its unique strengths in serving and complementing the country's needs, while also enjoying the opportunities and benefits associated with the mainland. As a result, both cities can better serve as "dual engines" driving overall development in the Greater Bay Area, which is an important step in maintaining and sharpening competitiveness in a win-win manner.
In terms of the actual implementation in realizing synergy, Hong Kong can function as an "offshore" center for international investors to invest in Qianhai. Meanwhile, Hong Kong can also make use of its professional legal expertise and experience to further enhance the incentives for investors to participate in the project. The newly emerging local financial enterprises can set up branches in Qianhai, which is often associated with low land and rental costs as well as wide networks and reach. The deeper connection and integration of both places can help boost the economy, especially in exploiting new opportunities and utilizing their own distinctive advantages.
While businesspeople and professionals may seem to be the direct beneficiaries, the news is in fact also promising to many young people and fresh graduates in Hong Kong, as they can have more abundant and diverse opportunities to enhance their social mobility. Given the saturated local labor market and limited development opportunities, many often cannot find a decent job with stable salary and promising future. Nonetheless, the rapid development can now offer these energetic young people with strong language skills and an international vision the chance to unleash their potential and widen their networks.
Nonetheless, there is still an urgent need for the Hong Kong government to map out relevant new policies and initiatives, and connect with all the relevant stakeholders, so as to make the most out of the new plans. Meanwhile, there should also be careful planning and coordination of manpower and resources, so that they do not overlap, but rather are maximized in attaining the required outcomes. Furthermore, more concrete measures need to be initiated to narrow the differences in terms of currencies, tax regimes, as well as salary levels between the areas.
After all, it is hoped that such vigorous and widespread development can help maintain Hong Kong's prosperity and stability in the long run. At the same time, the plan also reflects the very fact that the global economic system has always been interconnected and interdependent, meaning it requires more extensive and frequent collaboration. It would be exciting to see an even greater flow of people, capital and commodities under the extensive promotion of the Qianhai Shenzhen-Hong Kong Modern Service Industry Cooperation Zone.
Mathew Wong is an assistant professor in the Department of Social Sciences at the Education University of Hong Kong.