Resetting the US-China Relationship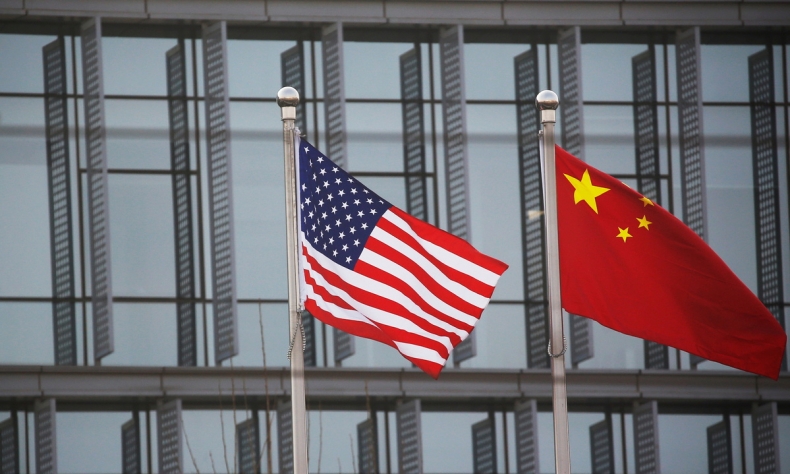 The biggest challenge for the two countries is how to engage in a smart and fair competition while managing their differences to avoid confrontation.
Foreign policy serves the national interests of the country. Though the Chinese government has succeeded in eradicating extreme poverty, for a long time to come, China's top national interest remains domestic development, which will further raise the Chinese people's living standards. An active foreign policy is critical as it helps maintain a peaceful international environment, which is indispensable for China's continued development.
Undoubtedly, China's relations with the United States occupy a special place in China's foreign policy as the United States is the only power that can significantly influence regional and international affairs on China's periphery and globally. Since President Richard Nixon's historic visit to China in 1972, the two countries have followed pragmatism to focus on areas of common interests despite outstanding differences. The relationship has experienced many ups and downs over the past few decades and has grown stronger and deeper.
Unfortunately, the Trump administration caused colossal damages to the bilateral relationship with its "whole of government" and "whole of society" antagonistic approaches toward China. The Biden administration is unlikely to abandon all of the policies put in place by its predecessor. For example, despite calls from China to reverse Trump's trade policy that hurts both sides, the U.S. Trade Representative Office issued a statement in early March 2021 saying that the new administration is committed to using tariffs and other tools to combat alleged unfair trade practices by China. The Biden administration has also agreed with former Secretary of State Mike Pompeo's unjustified last-minute declaration that China is committing genocide in Xinjiang, disregarding statements from China that the accusation was a fabrication based on political manipulation.
Public opinions have changed on both sides. The United States has been admired by generations of Chinese in their efforts to modernize China. The United States has been held as a symbol of science and technology, and freedom and democracy.  However, the image of this "city upon a hill" was severely tarnished by four years of the Trump presidency.  Many Chinese now view the United States as a declining and hostile power, unwilling to accept China's rise gracefully.
On the other hand, shaped by US media's biased coverage of China and some politicians' fanatic rhetoric against China, including Trump's intentional labeling of COVID-19 as "Chinese virus" or "Kung Flu", American public opinions have turned negative towards China. In recent Gallup and Pew opinion polls, only about 20 percent Americans surveyed view China positively, hitting the lowest point since 1972.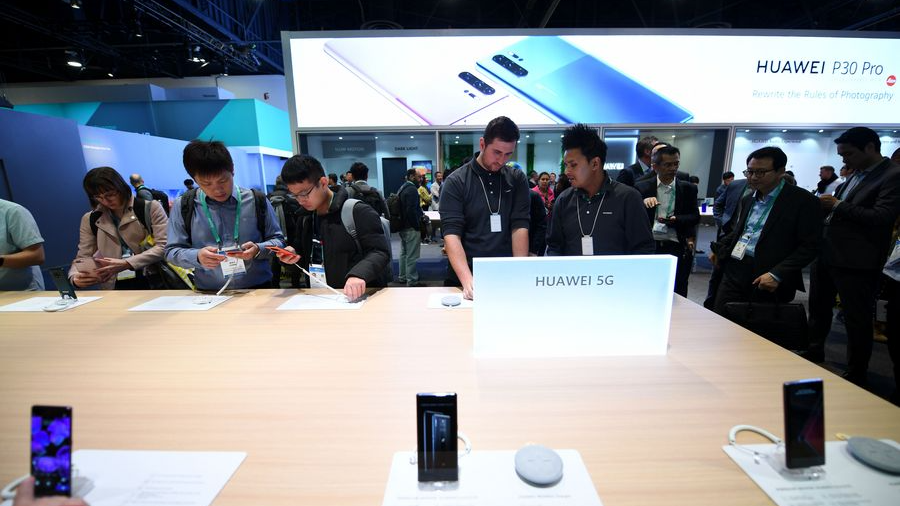 The United States and China have a long list of contentious issues, from Taiwan to the South China Sea, from Hong Kong to Xinjiang, and from technology to Tibet. While Americans tend to view many of these issues from the lens of human rights and freedom, the Chinese consider them as sovereignty and national security issues. It is virtually impossible to bridge the perceptional and policy gaps on such issues.
At a press conference on March 8, 2021 during the National People's Congress annual session in Beijing, Chinese Foreign Minister Wang Yi outlined Beijing's core concerns for the development of US-China relations, saying Beijing was willing to work with Washington on various issues. However, he drew a line in the sand, emphasizing there is no room for compromise on Taiwan and Hong Kong.
The status of US-China relations also affects other countries. For example, Motor Sich in Ukraine is one of the world's largest engine manufacturers for airplanes and helicopters. In early 2017 Beijing Skyrizon Aviation purchased a majority share in Motor Sich, but in September 2017 a Ukrainian court froze the deal for national security reasons. The owner of Motor Sich initially backed the Chinese investors since his company desperately needed new capital to stay competitive but changed his mind later apparently due to pressure from the Ukrainian government. The United States has been pressuring Ukraine to block defense-related businesses with China, posing a dilemma for Ukraine which relies on Washington as its biggest military aid donor but is seeking to forge deeper economic ties with Beijing. Under US pressure, Ukraine has decided to nationalize Motor Sich.
Similar cases have happened in other countries where the United States interfered in their normal businesses with China, notably forcing Israel to cancel arms sales to China in the 2000s. More recently, the United States has threatened Israel with cutting intelligence sharing since the Shanghai International Port Group invested in a new port in Haifa and will manage it for 25 years. The United States assumes that the Chinese investors will steal and transfer sensitive technologies to the Chinese military.
As the only superpower today, the United States is poorly prepared for the rise of a non-Western power. It carries the haughty mentality of "you are either with us or against us," often forcing third parties to choose sides. Leaders in countries such as Singapore have categorically rejected the "either/or" options and vowed to maintain friendly relations with both the United States and China.
The US government has become less confident and tends to view everything from the national security perspective. According to a CBS News poll in January 2021 after the Capitol rioting in Washington, 71 percent Americans surveyed said "American democracy is under attack", but 54 percent believed such attack came from fellow Americans, and only 8 percent believed it came from "foreign threats." The American public does not seem to endorse exaggerating "foreign threats."
Resetting the US-China relationship starts from home. Both the United States and China need to focus on their domestic priorities. Combating the coronavirus and reviving the economy are top priorities for both countries. The Biden administration seems to be moving in the right direction to meet China halfway. Following Biden and President Xi Jinping's phone conversation on Chinese New Year's eve, high-level dialogues have resumed, including the Alaska meeting between top diplomats from both sides on March 18, 2021.
Despite recent positive developments, there will be more competition than cooperation in the years ahead. However, the two sides still share many common interests, such as helping developing countries with COVID-19 vaccines, jumpstarting the post-pandemic global economy, and battling climate change. The biggest challenge for the two countries is how to engage in a smart and fair competition while managing their differences to avoid confrontation.
The author is Professor of Political Science and International Relations at Bucknell University, the United States.
The article reflects the author's opinions, and not necessarily the views of China Focus.