Restricting Investment from China will be No Good for India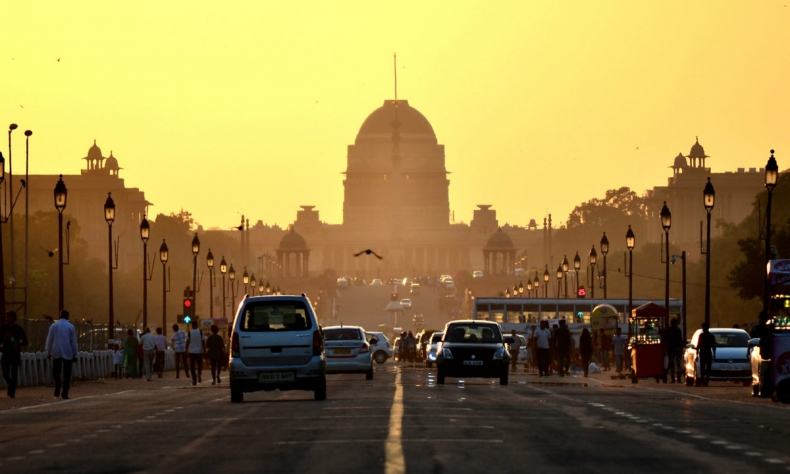 India's new foreign direct investment (FDI) policy which is mainly aimed at blocking investment from Chinese companies in the Indian market is nothing but to confine oneself in a cage in the era of globalization.
Since the outbreak of the deadly COVID-19 epidemic in the Chinese city of Wuhan in December last year, India, influenced by some Western countries, mainly the United States under President Donald Trump, has also exhibited its cold war and zero-sum mentality towards China on a number of issues, from cutting off travel to and from China to stigmatizing China for the spread of the novel coronavirus at home, from canceling Chinese antibody testing kits order to imposing restrictions on Chinese investment in India.
The key to the economic policy of a country is to keep confidence in a competitive market economy in the production and distribution of resources and to eliminate the regulatory barriers of economic measures in the private sectors. When many governments across the world have adopted a more open policy to attract foreign investment to accelerate the economic growth, especially to strengthen their industrial, manufacturing and technology sectors, India's new foreign direct investment (FDI) policy which is mainly aimed at blocking investment from Chinese companies in the Indian market is nothing but to confine oneself in a cage in the era of globalization. In other words, India has exposed its protectionist measures towards China by erecting the "Great Wall" against Chinese investment in India.
On April 18, the Department for Promotion of Industry and Internal Trade (DPIIT) under India's Commerce Ministry said in a statement that "an entity of a country that shares a land border with India or where the beneficial owner of investment into India is situated in or is a citizen of any such country can invest only under the government route". This clearly indicates that right now, Chinese citizens or companies could not invest in Indian companies without government permission. Since foreign investment coming from India's other border-sharing neighbors such as Bangladesh, Pakistan, Nepal, Bhutan and Myanmar are less significant, it's crystal clear that India wants to block Chinese investment in its domestic market.
Some Indian right-wing Hindu nationalist organizations such as Rashtriya Swayamsevak Sangh (RSS), Swadeshi Jagran Manch as well as some ultra-nationalist Indian politicians of the ruling Bhartiya Janta Party (BJP) and Indian media hailed the new FDI restriction rules by stating that it is a great step by the Narendra Modi government to prevent "dragon's paw" in India. The DPIIT explained that the amended FDI policy will curb "opportunistic takeovers/acquisitions" of Indian distressed companies by the foreign companies due to the ongoing global COVID-19 pandemic which has severely affected India's economic and social development.
The decision to foreign invests in Indian firms "only under the government route" is clearly targeting China's growing investments in the Indian market. The FDI investments protocol came days after China's central bank, the People's Bank of China (PBOC) had raised its stake to 1.01 percent in India's largest housing finance lender HDFC in the first quarter of 2020. It is unfortunate that in order to stir up the flames of Hindu nationalism, National Co-convenor of Swadeshi Jagran Manch, Ashwani Mahajan urged the Modi government "not to let ownership of institutions go out of Indian hands" on Twitter on April 12 while the chorus for boycotting Chinese goods and even COVID-19 testing kits by various Indian right-wing organizations are amplifying on social media networks.
Given due importance to India's self-promotion, it can be said that slowing down Chinese investments in a number of fields will not help India but can negatively affect Chinese investment in India and the bilateral cooperation also. There is no doubt that curbing Chinese investors on funding Indian firms is totally illogical and unexplainable under the rules as set out by the World Trade Organization (WTO). Setting two different types of FDI rules for land-sharing neighbors and other parts of the world are not in conformity with WTO's principle of non-discrimination. Under the revision of FDI rules, an American company can invest in India without placing its proposal before the government but a Chinese company can't do the same.
Quite expectedly, China opposed the new FDI rules as "discriminatory practices" and asked India to treat investments from different countries equally. Ji Rong, spokesperson for the Chinese Embassy in India, said, "The additional barriers set by the Indian side for investors from specific countries violate WTO's principle of non-discrimination, and go against the general trend of liberalization and facilitation of trade and investment."
Indian political leadership and nationalistic intellectuals should keep in mind that the COVID-19 lockdown has already pushed the Indian economy on the ventilator. The Indian states will be in need of substantial Chinese investment in order to transform their economic conditions by exploring new avenues through trade and investment with China in the post-epidemic period.
The Modi administration needs to take an unbiased look at the following facts which speak that, since President Xi Jinping's first visit to India in 2014, Chinese companies have attached great importance to the "Made in India" aspirations with a total investment of US$ 8 billion as of December 2019 which was US$1.6 billion five years ago. According to a study by Brookings India published on March 30, 2020, the total aggregate and planned Chinese investment in India is over US$26 billion.
China is the world's largest trading nation, with exports of US$2.499 trillion in 2019. China is the largest trading partner of India and India is the largest trading partner of China in South Asia. Exports to India represented only about three percent of China's total export volume last year, but China accounted for nearly 14 percent of India's total imports. What's more gratifying is that over 1,000 Chinese companies have increased their investment in different projects across India, creating 200,000 local jobs. Chinese e-commerce giant Alibaba Group made 40 percent investment in government-sponsored Paytm. Chinese tech companies funded 18 out of India's 30 unicorns over the past five years. Indian consumers embrace Chinese smartphone brands- Xiaomi, OPPO, and Vivo which are cheaper in comparison to Samsung or Nokia.
On the other hand, common Indians are getting hooked on Chinese music video platform, Tik Tok, also known as Dou Yin in Chinese. Entering India in late 2017, Tik Tok has overtaken YouTube in India by giving India's low-profile citizens a platform to earn money with their creative expressions. There is no doubt that Chinese products not only lowered India's inflation rate but also met the daily needs of ordinary people, especially the low-income ones, and greatly improved their life quality. Chinese companies have been playing more significant roles in "Make in India", "Start-up India" and "Smart Cities" programs. Truly, the new FDI rules will hamper the Indian economy more than China's economy
To sum up, it can be said that, with its weaker economy, India's blocking Chinese investments makes no sense. This COVID-19 pandemic, by default, offers India a golden opportunity to boost its manufacturing sectors with the help of Chinese investment while warming up the trade ties with the world's second-largest economy. On April 22, a Global Times editorial rightly claimed, "India must now accept the fact that China is indispensable to its future if it wants to become the world's next manufacturing center." India would be well-advised to take full advantage of Chinese investment putting an end to its discriminatory practices towards China that best serves the interests of its own people.
Rabi Sankar Bosu is an Indian contributor to Chinese media outlets. He writes about Chinese politics, social and cultural issues, and China-India relations with a special interest in the Belt and Road Initiative.
Copyeditor: Cai Hairuo