Resuming Sino-US Dialogue, the Time Is Now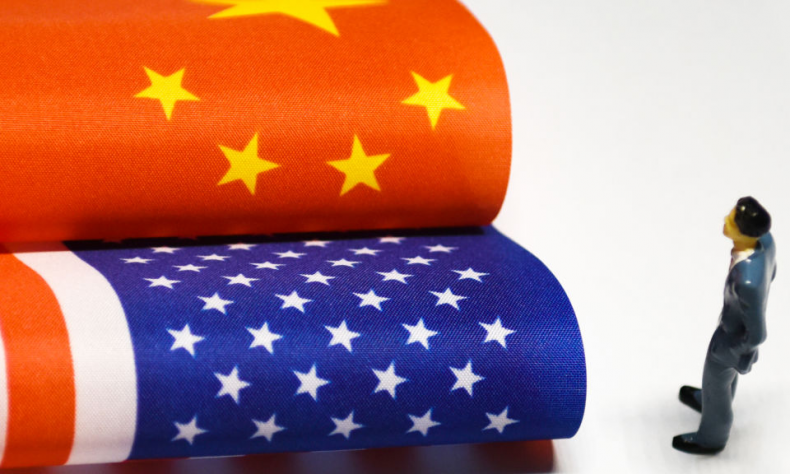 The time for renewed dialogue is upon us, if only one or both sides, take the first step.
The release of Huawei Chief Financial Officer Meng Wanzhou after her unfair detention in Canada at the behest of the US government of more than a thousand days and her safe homecoming to Shenzhen has created euphoria at home and abroad, even in unexpected places such as Japan.
While the joy is understandable, there are reasons to believe that it won't last long, especially given last Friday's Quad meeting at the White House and the earlier announcement of the AUKUS military alliance, both designed to encircle and contain China. So at this beautiful time of the year a brief window of opportunity may have been opened and should be immediately seized upon by both sides.
While it's true that President Xi Jinping and President Joe Biden spoke by telephone on September 10, at present, there is little ongoing, meaningful bilateral dialogue. That's not only a standstill but it's dangerous. Relations are at their lowest point in decades. The likelihood of conflict by accident or otherwise has been dramatically increased. But there is a precedent that worked well and would allow both sides to step back from the abyss, if only one side would have the confidence to make the first move. As the wise old Chinese saying attributed to the great Chinese philosopher and founder of Taoism, Lao Zi goes: the journey of a thousand miles begins with a single step.
Because of all the noise and malevolent chaos Donald Trump administration created, it's hard to remember that for much of the present century China and the US had ongoing regularized high-level dialogues. Although they took significant preparation, they produced significant win-win results, increased mutual understanding, narrowed differences and opened long-term lines of communication in both directions that sadly today have largely disappeared. They were far from exercises in futility as some Cold Warriors have erroneously portrayed them.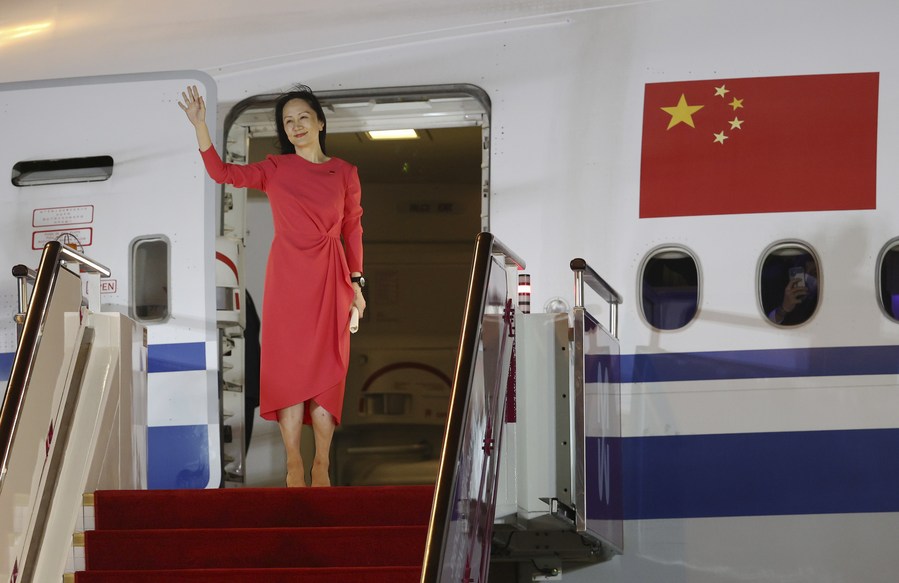 And now with the publication earlier this month of a new in-depth study "Engagement Revisited: Progress Made and Lessons Learned from the US-China Strategic and Economic Dialogue" by the respected US think tank, National Committee on American Foreign Policy (NCAFP), we can see empirical evidence of the bilateral dividends of collaboration. And of critical importance, we now have a detailed template for resuming a dialogue that's needed now more than ever.
The Strategic Economic Dialogue was begun in 2006 under the leadership of President Hu Jintao and President George W. Bush and was broadened beyond economic issues in 2009 under Hu and Barack Obama in 2009 to the Strategic & Economic Dialogue (S&ED). The ongoing dialogue continued under President Xi Jinping, but came to an abrupt halt under Trump. During this period US cabinet secretaries, Chinese ministers and related senior officials met to review, revise and announce progress in a wide range of issues critical to both sides.
As the NCAFP study shows the dialogue process was not easy, especially at the beginning given diverse cultures, conflicting interests, and the wide gap between governance models. However, the results speak for themselves.
In macroeconomic stability, China and the US followed through on key commitments to rebalance their domestic economies in the wake of the global financial crisis, with China increasing domestic consumption from 49 percent to 55 percent of GDP by the conclusion of the S&ED, while the US cut deficit spending by almost two-thirds in the same period. China also created a State Administration for Market Regulation that carries more enforcement power than previous regulatory agencies.
The S&ED process advanced US goals in intellectual property rights protections, both in collaborative research under the S&ED umbrella and in commitments that the Office of the United States Trade Representative acknowledged as major progress. The S&ED also provided a forum for China to share draft regulations and legislation so that US policymakers and stakeholders could better understand and manage risk.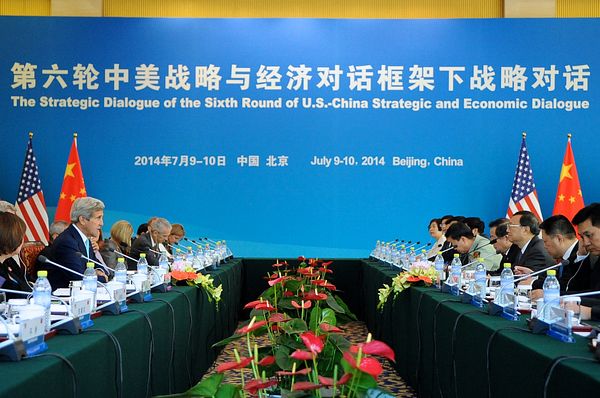 Particularly relevant today, both countries heavily coordinated their responses to the Ebola crisis in Africa in 2014, sending medical teams and supplies and using existing relationships to contain the outbreak. The cooperation even grew, with both countries recognizing the global threat of infectious diseases. This resulted in a joint project to establish an Africa CDC that launched in January 2017, shortly before Trump abandoned the S&ED process and plans for pandemic preparedness developed by his two immediate predecessors.
In the area of climate change and clean energy, the S&ED significantly contributed to information and experience sharing that resulted in strengthened Chinese environmental regulations, as well as ultimately resolving issues that were preventing Chinese accession to the Paris Climate Agreement and at the same time demonstrated proof of concept of the new model of great power relations proposed by President Xi. Furthermore, the two sides ran pilot programs and workshops on clean energy technologies that allowed companies on both sides to showcase their products to each other's markets while sharing research & development data on potential technical improvements.
The S&ED process facilitated cooperation between technical agencies on security issues, including customs and law enforcement related to the illegal trafficking of nuclear and other sensitive materials. Together, both countries built capacity to convert China's highly enriched uranium reactors to low-enriched, non-weapons-grade uranium reactors, and then jointly collaborated to convert reactors in third countries. In addition, both sides made dents in child pornography and cybercrime.
The NCAFP study found that going beyond the specific areas of progress achieved, the dialogue process itself was of significant benefit to the US. And one has to assume it had comparable benefits to the Chinese side, but this was beyond the scope of the recent report.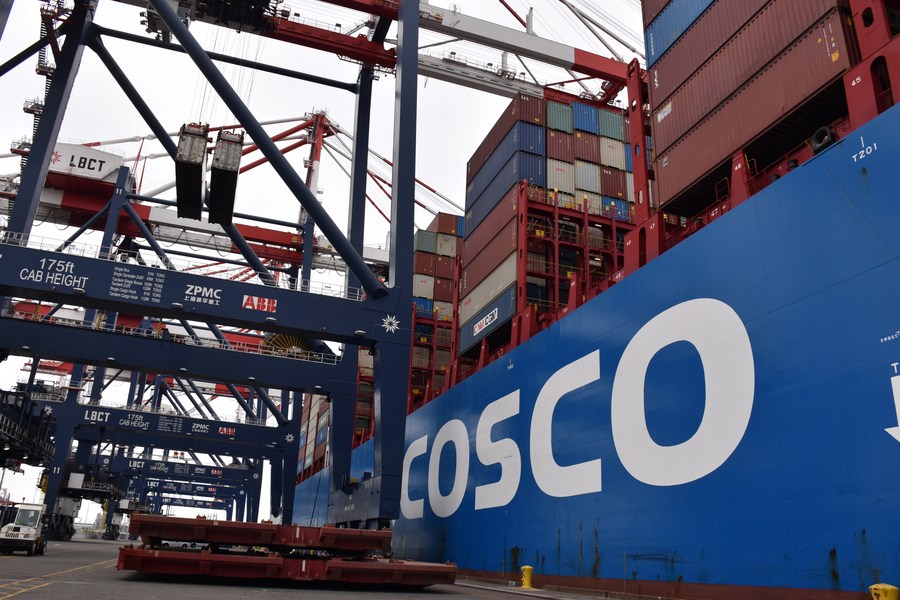 The process served to advance and regularize policy prioritization and decision making. By requiring the US to consolidate topics and projects for discussion each year, the S&ED helped the US set priorities for tackling global problems in other multilateral settings and allowed the US an additional track to get Chinese buy-in on US priorities ahead of multilateral summits. The process also imposed deadlines for progress on critical issues, spurring internal decision making on both sides, rather than letting issues morph into larger, harder to address problems.
Importantly, the dialogue process gave both sides a better understanding of the other's disparate bureaucracies and decision-making processes. The S&ED revealed and helped bridge the differences between each side's bureaucracies, which in turn allowed for more positive movement on important matters. The process of engagement actually provided a risk-reduction mechanism and improved mutual understanding of intentions well before they could cause larger problems for either side.
From the NCAFP study's perspective, the ongoing S&ED process was of significant benefit to US interests, as it must have been to the Chinese side. This was because counterparts met consistently on similar issues year after year. For example, US negotiators were able to advance American interests in numerous, small increments, rather than by dramatic more difficult to achieve shifts in Chinese policy in one fell swoop. As a result of these incremental advances, major breakthroughs were made at the end of Obama's term, even as bilateral disagreements flared and disillusionment with US-China diplomacy grew. Importantly, according to the NCAFP study "the data does not track with the perceptions of failure, and the progress … proves that the two powers can use a deliberate process to compartmentalize areas of cooperation, competition, and conflict."
So the time for renewed dialogue is upon us, if only one or both sides, take the first step.