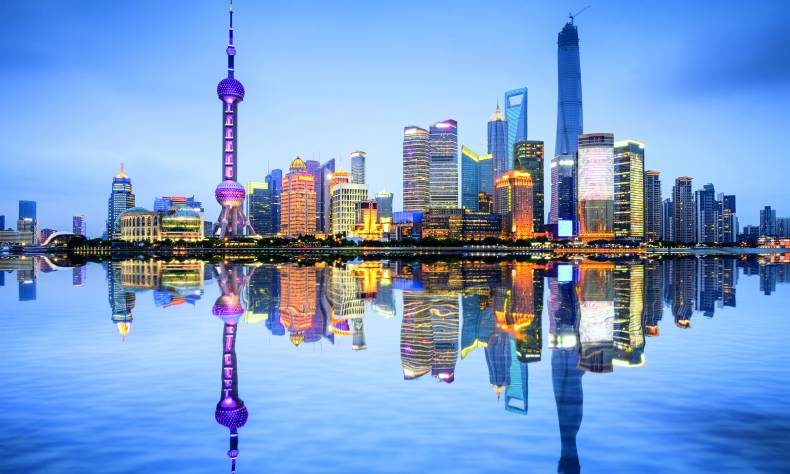 Review 2017: Top 10 Business News Stories
Central Economic Work Conference just concluded last week. Xi Jinping Thought on Socialist Economy with Chinese Characteristics for a New Era has taken shape. What are the top ten business news stories of this year in China?
Xi's Thought on Socialist Economy for New Era Takes Shape
Xi Jinping Thought on Socialist Economy with Chinese Characteristics for a New Era has taken shape, according to a statement released after the conclusion of the annual Central Economic Work Conference on December 20.
The theory is the consolidation of the past five years of practice in pushing forward China's economic development, and the latest fruit borne of socialist political economy with Chinese characteristics, the statement said. According to the announcement, the thought is mainly based on the new development philosophy put forward by Chinese President Xi Jinping in 2015, which focuses on innovative, coordinated, green, open and shared development.
According to the principles of the thought, development should be people-oriented, the market should play a decisive role in resource allocation while the government plays its role better, and supply-side structural reform should constitute the main line of economic work.
"High-quality development" was a key phrase at the conference, during which Chinese leaders reviewed the country's economic performance over the past five years, as well as mapping out plans for 2018.
In recent years, China's economy has transitioned from a phase of rapid growth to a stage of high-quality development. At present and in the period immediately to come, high-quality development is fundamental to determining the country's economic path, making economic policies, and conducting macroeconomic regulation, according to the statement.
Maiden Flight of China's Own Jumbo Jet
China's large passenger jet C919, developed by the Commercial Aircraft Corp. of China, completed its maiden flight in Shanghai on May 5. As a result, China now ranks among the few countries able to design and build large passenger aircraft, including the U.S. and the UK.
The C919's airframe was independently researched and developed in China, with the R&D team applying an original design of supercritical wings and new construction materials. As one of the most difficult steps in the aircraft design process, the C919's airframe technology represents a major step forward for China's aircraft manufacturing industry.
The first C919 plane conducted its first long-distance test flight on November 10, before a second prototype completed its maiden flight in Shanghai on December 17. With a standard range of 4,075 km, the C919 jet is comparable to the updated Airbus 320 and Boeing's new generation 737. The number of orders for C919 aircraft has so far already reached 785.
Bicycle-Sharing Boom Arrives
Scan, unlock and ride. Traveling by bicycle in many Chinese cities is now as simple as that. Rentable bikes are available almost everywhere in cities, ready to go anywhere at any time, with payments conducted via smartphone apps.
Bike-sharing services began appearing in China's top-tier cities during the latter half of 2016. Due to their convenience and contribution to alleviating traffic and reducing air pollution, they have since quickly spread to small and medium cities across China, and even foreign countries this year.
The various colors are indicative of the different bike-sharing companies. Orange bikes are usually owned by Mobike, whilst yellow ones are produced by Ofo, and both are the current market leaders in China.
Mobike is now operating more than 8 million bikes in 200 cities of 11 countries, offering more than 30 million rides a day for its 200 million registered users. Ofo has announced services in 19 countries, with more than 10 million bikes available for 200 million users globally. Mobike and Ofo are also competing with each other in foreign cities like London and Sydney.
Mobile Payment Goes Global
China's leading mobile payment platforms, Alipay and WeChat Pay, are accelerating their expansion into global markets this year having gained unprecedented popularity at home.
Just by unlocking your smartphone, scanning a QR code, and providing a password, payment can be swiftly exacted, and it is now easy to get by without a wallet in many cities in China. Alipay, owned by e-commerce group Alibaba, boasts over 520 million active users, while WeChat Pay, owned by Internet company Tencent, has seen its number of users reach an astronomical 800 million. Many people in China are users of both payment services.
With Chinese tourists among the world's biggest spenders, Alipay and WeChat Pay are increasingly being accepted overseas. After gaining a foothold in Hong Kong, South Korea, Japan and Southeast Asia, they are seeking rapid expansion in Europe this year. Alipay and WeChat Pay can be used in many commercial zones in Europe, from duty-free shops in airports to vintage stores on the high streets of major European cities.
Alipay's in-store payment service covers more than 30 countries and regions across the world. It also cooperates with more than 250 overseas financial institutions and payment solution providers, and currently supports 27 currencies. WeChat Pay supports payment access in 19 foreign countries and regions, and supports direct billing via 12 foreign currencies.
Dawn of an Unmanned Age
On July 8, e-commerce giant Alibaba rolled out Tao Café, a cashier-free retail store, in the company's hometown of Hangzhou, capital of east China's Zhejiang Province. One month earlier, Guangdong-based tech startup BingoBox opened its first cashier-free outlet in Shanghai, and since then, such unmanned convenience stores have sprung up in many other cities across the country.
Traditional supermarket chains and even real estate developers are getting on board with the trend. On November 6, French retail group Auchan announced that it would open several hundred shops without checkout counters in China by the year's end. In early December, China's second largest e-commerce company JD.com teamed up with leading Chinese real estate developer China Overseas Land & Investment Ltd., with the goal of opening hundreds of unmanned convenience stores, leveraging the latter's real estate resources across the country.
Unmanned stores are the futuristic changes brought to life by the development of technologies such as artificial intelligence (AI), big data and facial recognition.
A national plan on AI was issued by the State Council in July, stating that the AI industry will be a major new engine for growth, improving people's lives by 2020, while also setting the target for China to become a major center for AI innovation, leading the world in the field by 2030.
On November 15, the Ministry of Science and Technology announced four AI innovation platforms: an unpiloted driving program in cooperation with Baidu, a brains for cities project with Alibaba, computer-guided medical diagnostics with Tencent, and voice recognition with iFlyTek.
World's Fastest Bullet Train Makes Its Debut
China's next-generation bullet train, Fuxing, designed and manufactured by the China Railway Corp., embarked on its maiden journey between Beijing and Shanghai on June 26. The train began running at a speed of 350 km per hour in mid-September.
The new bullet train can reach up to 400 km per hour, maintaining a maximum constant speed of 350 km per hour. The train also includes an intelligent monitoring system that automatically slows the vehicle in the case of emergency or abnormal conditions. Telemetry technology allows a control center to monitor the train in real time.
Fuxing is more spacious and energy efficient than its predecessor Harmony, with a longer life expectancy and better reliability.
Capital Market Opens Up Further
On June 21, Morgan Stanley Capital International (MSCI) announced the decision to include China's A shares in the MSCI Emerging Markets Index and the MSCI All Country World Index.
MSCI said that the decision had "broad support amongst the international institutional investors" with whom the company consulted, adding that it was primarily the result of the positive impact by the accessibility of China's A-share market following both the Stock Connect program with Hong Kong and the loosening by the local Chinese stock exchanges of pre-approval requirements that can restrict the creation of index-linked investment vehicles globally.
Following in the footsteps of the two Stock Connect schemes between Shanghai and Shenzhen, and their Hong Kong counterparts in 2014 and 2016, the Chinese mainland's Bond Connect with Hong Kong was launched on July 3, another milestone in the opening up of the Chinese capital market and the internationalization of the yuan.
Success Mining Combustible Ice at Sea
China has succeeded in collecting samples of combustible ice in the South China Sea, a major breakthrough that could lead to a global energy revolution, Minister of Land and Resources Jiang Daming announced at a trial mining site in the Shenhu area of the South China Sea on May 18.
Combustible ice usually exists under the seabed or beneath tundra areas, which can sustain the strong pressure and low temperatures necessary for its stability. It can be ignited in much the same way as solid ethanol, gaining it the name "combustible ice."
One cubic meter of combustible ice, in fact a kind of natural gas hydrate, is equal to 164 cubic meters of regular natural gas. Natural gas hydrate is an efficient, abundant and clean energy, and is predicted to be the best replacement for oil and natural gas.
Mining trials of combustible ice in the Shenhu area, about 320 km southeast of Zhuhai, Guangdong Province, started on March 28.
On November 3, the State Council approved listing natural gas hydrate, or combustible ice, as China's 173rd mineral variety, a move that could expedite the widespread consumption of the clean energy source.
Housing Market Cools
Home prices in major Chinese cities have been edging down this year amid the country's toughest-ever purchase restrictions and a tight liquidity environment. The 15 major cities with the "hottest" real estate markets have witnessed month-on-month declines and decelerating year-on-year growth rates. In November, 11 of these cities even saw their new residential house prices drop compared with a year earlier.
Sticking to the principle that "homes are built to be lived in, not for speculation," China has been seeking long-term solutions to the overheated housing market.
On July 20, the Ministry of Housing and Urban-Rural Development, alongside other government departments, together issued a notice saying that measures including increasing rental housing supply and setting up a government-backed home rental service platform would be taken in cities with net population inflows. On August 28, China launched pilot programs in 13 major cities, including Beijing, Shanghai and Guangzhou, to build rental housing on rural land, so as to boost the supply of rental housing.
Infrastructure Improves in West China
On July 15, three sections of the Beijing-Xinjiang expressway, mostly spanning the region's deserts, were put into operation, marking the completion of the world's longest desert highway.
The new sections, crossing Inner Mongolia Autonomous Region, Gansu Province and Xinjiang Uygur Autonomous Region, have a combined length of more than 1,200 km, bringing the total length of the road to 2,768 km. The expressway has become the most convenient road passage connecting Xinjiang with the capital city.
Poor infrastructure has caused China's western region to lag behind the east in terms of economic competitiveness. Building more roads, railways and airports has become a necessity for the country's western provinces in order to propel growth and social development.
On December 6, a new high-speed rail line also went into operation in the west, linking Xi'an, Shaanxi Province, with Chengdu, Sichuan Province. The 658-km line is the first railway in China to run through the Qinling Mountains, an area notorious for its steep terrain and dangerous roads. With a top speed of 250 km per hour, the new service will slash travel time between the two provincial capitals to around three and a half hours by the end of the year.
Source: Beijing Review