Riding on the China-Laos Rail Line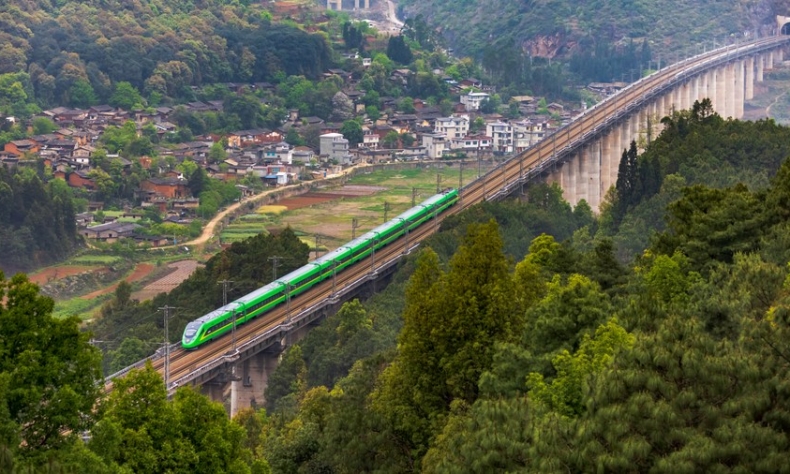 Laos decided to have this railroad built because they needed it, and it provides numerous benefits to many Laotian citizens.
The Boten-Vientiane railway opened in December 2021, and is already carrying over 200,000 passengers a month. This, the Laos section of the China-Laos railway, has made transportation in Laos much more convenient than buses and cars and cheaper than flying. On the Chinese side, there is a connection from the south Yunnan border city of Mohan in Xishuangbanna to Yuxi.
I took the China-Laos railway from Vang Vieng to Luang Prabang when I visited Laos in early April. The railway station and train were comfortable. The scenery was beautiful. I arrived in less than an hour.
The railway station looks like those I had become familiar with over seven years of living in China. It has a high, slanted roof with the name of the station written in both Chinese and Laotian script. The signs feature the iconography as stations in China. Upon walking in, bags are checked in the X-ray machine. The large open space inside is filled with plentiful rows of chairs to account for high ridership.
The railway is operated by the China Railway Kunming Group. Construction began in 2016. In addition to building 422 kilometers (262 miles) of line, the construction crews also removed unexploded ordinance that had been dropped on Laos by the U.S. during the Vietnam War. Construction cost under $6 billion, and it was part of the Belt and Road Initiative. The debt was mostly financed by the Export-Import Bank of China.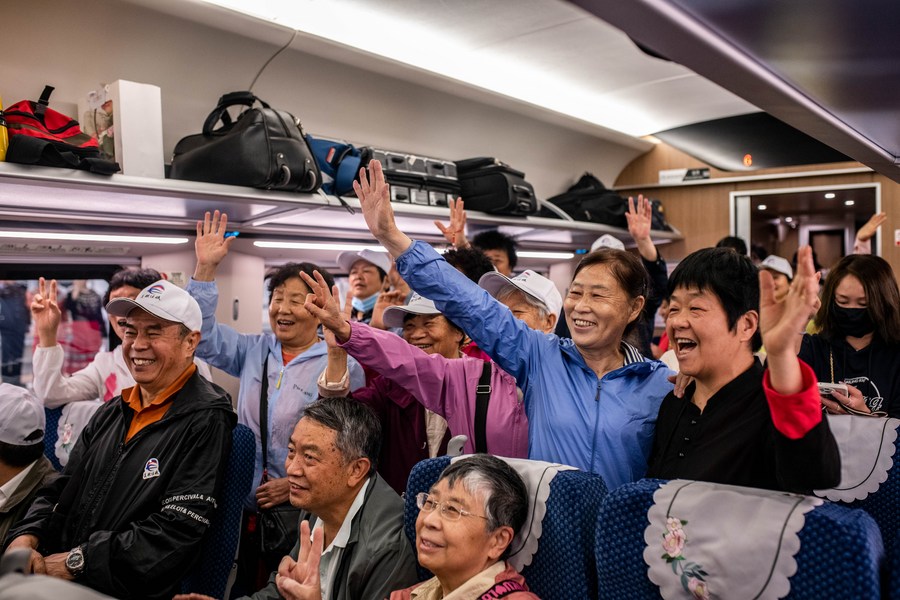 The line opened up new ports to China for a country with no sea ports. China is Laos' second-leading export destination, accounting for 26.9% of Laos' exports. Traveling from Vientiane to Luang Prabang only costs 241,000 Laotian KIP ($14.14/97.75 RMB), while it costs 801,100 KIP ($47) or more to fly from Vientiane to Luang Prabang. Going by train is also more comfortable and almost as fast when you factor in how long it takes to check in and pick up your luggage at the airport.
All in all, it seems the rail project is a positive development for Laotian tourism and infrastructure. Laos is growing quickly, but it is still a developing country that has suffered a lot – from colonialism, war, bombings, and political instability – and it needs help.
Traveling in Laos, it is easy to see that many countries provide aid. To enter Laos from Udon Thani in Thailand, you board a bus donated from Osaka, Japan. Alongside some major roads and monuments, you can see signs saying they have been partially funded by Japan, Australia, Indonesia, the U.S., and China. In 2019, Laos received 4.3 trillion RMB ($630 million) in foreign aid from all countries.
However, I noticed that articles in the Western media about this railroad come with a certain point of view. Many articles talk about the extent of the debt Laos owes. American scholars have claimed that China is trying to undermine the liberal international order with its international financing through institutions like the Export-Import Bank, the Asian Infrastructure Investment Bank (AIIB), and the Belt and Road Initiative.
The AIIB is a development bank that China founded in 2016 and has 106 members. It finances projects just like the World Bank does. Yet when the AIIB was created, the U.S. reportedly tried to prevent countries like the U.K. and South Korea from joining. (They eventually joined.) Why oppose another source of financing for countries in need? Did the U.S. want the world to be reliant only on the World Bank and IMF, where the U.S. controls the largest voting stake and always gets to pick the president or managing director?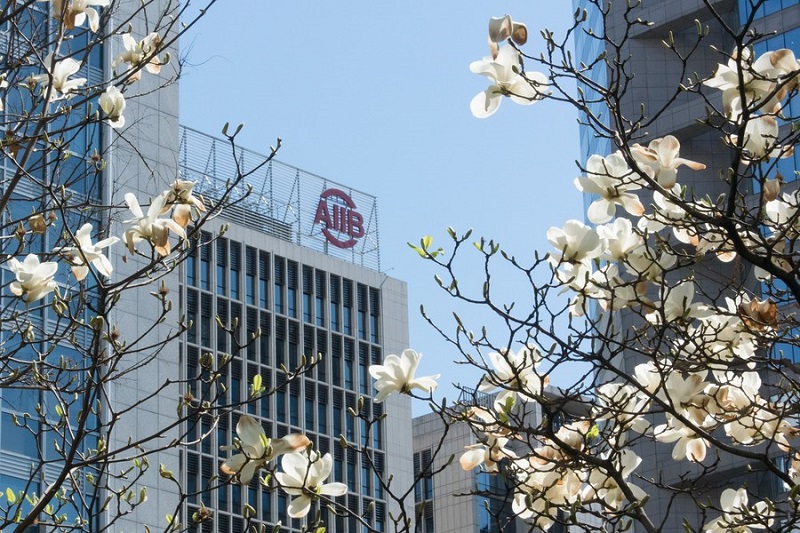 A country's export-import bank can only facilitate a deal when both the financing country and borrowing country agree. They finance projects their foreign partners need. Laos had almost no rail transportation before this railway was built. The U.S. didn't provide financing to build a railroad.
It seems that sometimes the U.S. accuses China of trying to use its foreign financing and foreign aid to influence its neighbors. But if you see the U.S. AID signs on certain projects in Laos, why do you think they made a big deal about saying who financed it? Undoubtedly, every country has a foreign policy agenda. The accusation is the admission.
Laos decided to have this railroad built because they needed it, and it provides numerous benefits to many Laotian citizens. Building a high-speed railroad is, of course, expensive. Will it be worth it? That's a decision a country considering an infrastructure project has to consider, weighing the costs and benefits.
I just took the train to Laos's ancient capital, where I stayed at an inn, ate at local restaurants, and contributed to the economy. Many Laotians were taking the train with me, as were Chinese and European tourists. Americans might read in their foreign policy journals and newspapers about how the Belt and Road is a threat to American influence or a supposed threat to the sovereignty of countries where infrastructure is being built, but most of this infrastructure is solving problems for the countries.