Robust Cross-Border E-Commerce Cooperation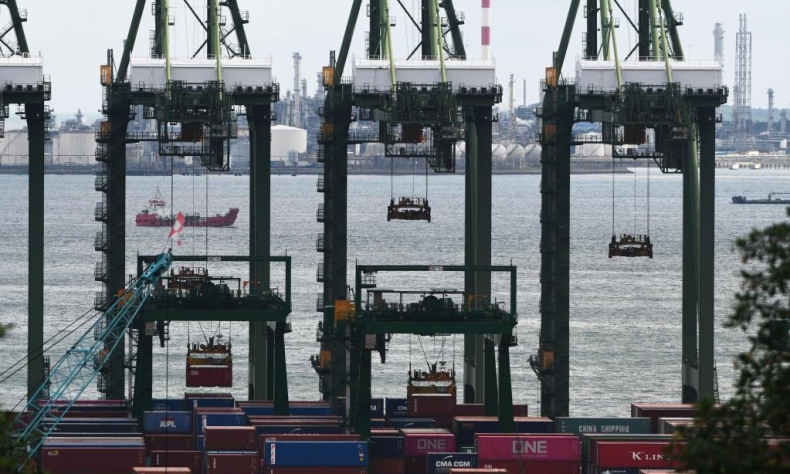 Thanks to CBEC, small and micro companies that previously found themselves marginalized in international trade can now participate directly in global product and supply chains.
Over these recent years of rapid development, cross-border e-commerce (CBEC) has become a common form of digital international trade. The COVID-19 pandemic has further accentuated the advantages of CBEC as a trade model that features less exposure to the virus and low physical contact, and provides a cushion against the negative impacts of the pandemic in sectors such as transportation.
According to the Universal Post Union, retail e-commerce sales worldwide were valued at $4.9 trillion in 2021, up 17 percent year on year. This growth rate was double the global average, and the increase is expected to reach as much as 9 percent per year from 2021 to 2023. In 2020, Asia-Pacific economies accounted for 53.6 percent of the global CBEC market, with their combined sales volume hitting $450 billion.
According to the Ministry of Commerce of China, between 2016 and 2020, the country's e-commerce market grew at a yearly rate of 9.3 percent from 26.1 trillion yuan ($3.87 trillion) to 37.21 trillion yuan ($5.52 trillion). In 2020 and 2021, China's CBEC recorded import and export volumes of 1.69 trillion yuan ($250.96 billion) and 1.92 trillion yuan ($285.12 billion), respectively, each with a year-on-year growth of 31.1 percent and 18.6 percent. CBEC represented over 5 percent of its total international trade in goods.
Among members of the Association of Southeast Asian Nations (ASEAN), Thailand, Singapore, Malaysia, Indonesia and Viet Nam saw their combined CBEC market growing to approximately $60 billion in 2020. A study by the China International Capital Corp. estimates that, thanks to a growing penetration rate, Southeast Asia's e-commerce market will balloon at a compound annual growth rate of 35 percent from $39 billion in 2019 to $233 billion in 2025. Large e-commerce platforms have emerged in the region, such as Shopee, Lazada and Tokopedia.
The cooperation between China and ASEAN has also achieved positive outcomes. As of the first quarter of 2022, China's CBEC exports to ASEAN countries had recorded a year-on-year growth of 98.5 percent.
Performance during the pandemic
In recent years, China and ASEAN have become each other's biggest trading partner, which is providing continuous stimulus for their cooperation in CBEC.
A number of major infrastructure projects, such as the China-Laos Railway, have enhanced China-ASEAN connectivity and facilitated the cross-border flow of production necessities. Additionally, at the end of 2018, the Chinese Government streamlined its regulatory policies concerning CBEC and lowered the tariff rate on products imported through CBEC to 9.1 percent.
The ASEAN Agreement on Electronic Commerce entered into force in December 2021, focusing on areas such as information and telecommunications infrastructure, legal and regulatory frameworks, electronic payments and settlement, online consumer protection, cybersecurity and logistics. To support the development of e-commerce platforms, ASEAN countries have stepped up their efforts to crack down on online infringements of intellectual property rights.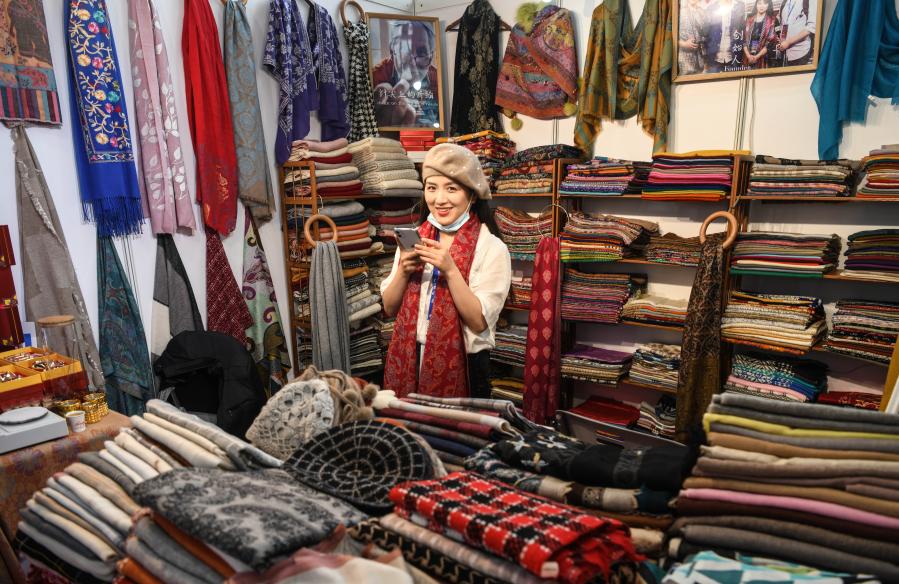 By December 2021, China had an online population of 1.032 billion and its Internet penetration rate reached 73 percent. Major ASEAN economies, including Singapore, Malaysia and Thailand, have also made considerable strides in telecommunications infrastructure construction. As of June 2021, Internet penetration rates in Brunei, Singapore, Malaysia, Thailand and the Philippines all exceeded 80 percent.
Payment service providers with global or regional influence have also emerged in China and ASEAN. According to the RCEP (Regional Comprehensive Economic Partnership) Index on Cross-Border Payment Service for Regional Digital Trade, jointly released by Zhejiang University and the research institute of Chinese fintech firm Ant Group, the Asia-Pacific region now has significantly improved access to payment services for CBEC, which is much more inclusive. Thanks to CBEC, small and micro companies that previously found themselves marginalized in international trade can now participate directly in global product and supply chains.
Strengthening cooperation
The policy measures taken both in China and ASEAN will continuously nurture e-commerce entities and businesses. China has pledged to accelerate the development of new business models for international trade, maximize the role of CBEC and support the construction of a number of overseas warehouses. In June, the People's Bank of China, the country's central bank, released a new policy to ramp up support for new forms of foreign trade and improve policies on renminbi settlement for CBEC and other models of international trade.
Additionally, new policies introduced in ASEAN economies, together with the ASEAN Agreement on Electronic Commerce, will provide new impetus for the development of local and cross-border e-commerce transactions.
Moreover, the "stay-at-home economy" or "online economy," which has grown during the pandemic, may change the retail business landscape and increasingly move consumers online. A study on online shopping in six ASEAN countries, namely, Viet Nam, Thailand, the Philippines, Malaysia, Singapore and Indonesia, showed that 94 percent of local consumers hope to continue their online shopping habits. This trend also provides new business opportunities to small and micro enterprises and self-employed people.
The entering into force of the RCEP will also reduce the cost of imports and exports for CBEC companies and facilitate the integration of supply and value chains within the region.
Chapter 12 of the RCEP Agreement on Electronic Commerce states that each party shall, where appropriate, work together to assist small and medium-sized enterprises to overcome obstacles in the use of e-commerce. The chapter also includes articles on online consumer protection and personal information protection, which is in step with trends in global digital governance and a testament to the RCEP's adherence to high international standards. Particularly, it includes a section on promoting CBEC, which is particularly favorable for the sector's development in member countries.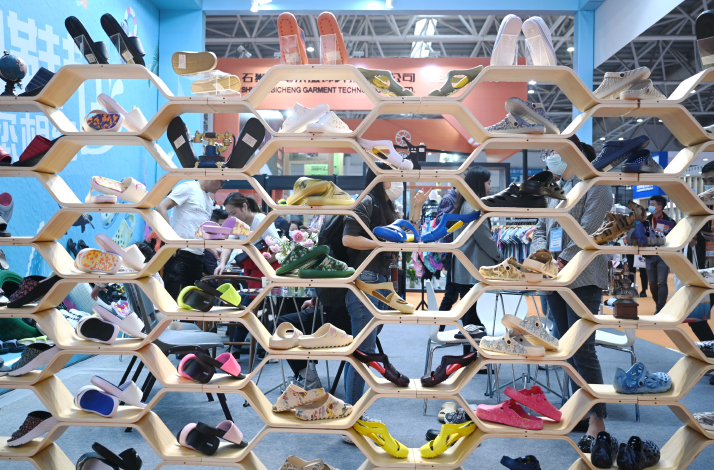 Challenges ahead
COVID-19, the ongoing Russia-Ukraine conflict and rising global inflation have affected the costs and time of logistics. For example, global parcel post rates rose by more than 40 percent between 2020 and 2022.
Policy uncertainty remains in many countries worldwide with regards to digital trade and CBEC. At the recent 12th Ministerial Meeting of the World Trade Organization, member economies reached an agreement to extend a moratorium on applying duties to electronic transmissions.
Developing members such as India, Indonesia and South Africa argued that the main beneficiaries are digitally advanced countries and large international digital platforms, and that the resulting losses for developing economies amount to billions of dollars in customs duties. Some ASEAN countries are closely watching how the Group of 20/Organization of Economic Cooperation and Development (OECD) two-pillar solution on international tax reform is going to be implemented, to decide whether to levy digital taxes. The two-pillar package—the outcome of negotiations for much of the last decade—aims to ensure that large multinational enterprises pay tax where they operate and earn profits, while adding much-needed certainty and stability to the international tax system.
Differences between digital infrastructures, human resources and digital standards in countries and regions may limit the development of CBEC. Some other trading blocs, such as the U.S.-proposed Indo-Pacific Economic Framework, which was born mainly out of geopolitical considerations, need to find synergies with other agreements in digital trade standards and rules rather than allowing fragmentations or blocking digital access.
Therefore, China needs to work together with not only ASEAN members, but also other participants of the Belt and Road Initiative, to further strengthen digital connectivity, for example, improving the business environment for CBEC development, reducing logistical and transportation costs, encouraging the construction of overseas warehouses, aligning its standards and rules for e-commerce and digital trade with international ones, and contributing to narrowing the international digital divide. These efforts will enable people along the Belt and Road routes, in particular, those from developing countries, to reap benefits from CBEC development and cooperation in the post-COVID-19 era.
Cao Li is vice president of the Boao Forum for Asia Academy; Wang Qianzheng is a research fellow at the academy. The article is an edited excerpt from Learn From China-ASEAN Cross-Border E-Commerce Cooperation to Build "Belt and Road," a report they co-authored.