Rwanda-China Relations at 50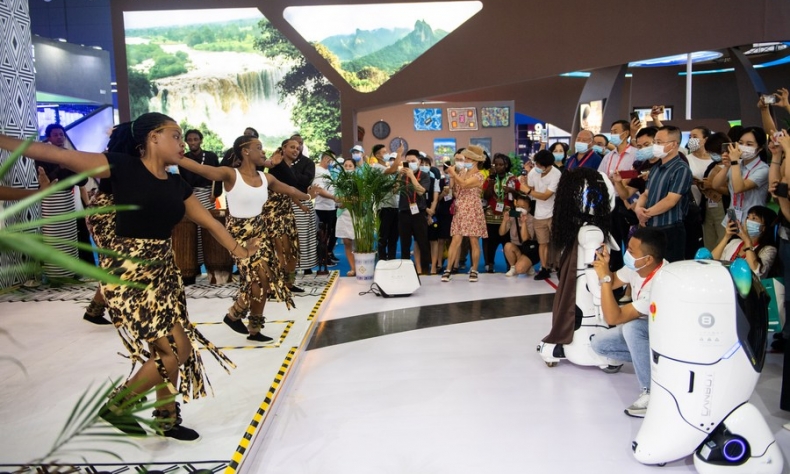 As the world's future economic leader, China's relationship with Rwanda and Africa, the youngest and fastest-growing continent globally, will be at the center of the changes that will occur in the decades to come.
The year 2021 marks the 50th anniversary of diplomatic relations between the Republic of Rwanda and the People's Republic of China. The world was a very different place in 1971, when our countries first established diplomatic ties. Rwanda had been an independent country for less than 10 years with a very fragile economy, and China was not yet the political and economic powerhouse it is today. Compared to when our relationship started, Rwanda and China have now completely transformed.
From many aspects, the evolution of our respective countries over the last 50 years reflects the changes that have taken place on the international stage and the rise of South-South cooperation. Rwanda and China first established diplomatic relations in a world where non-Western countries occupied a weak position in the world economy. Both countries had no say in international matters, let alone playing a role.
But over the last 40 years or so, China has emerged as a formidable challenger to the status quo thanks to its rapidly growing international profile and considerable national capabilities. The country's unprecedented economic growth, coupled with its exceptional achievements in poverty reduction and human development, has not only inspired African states but also contributed to global economic development.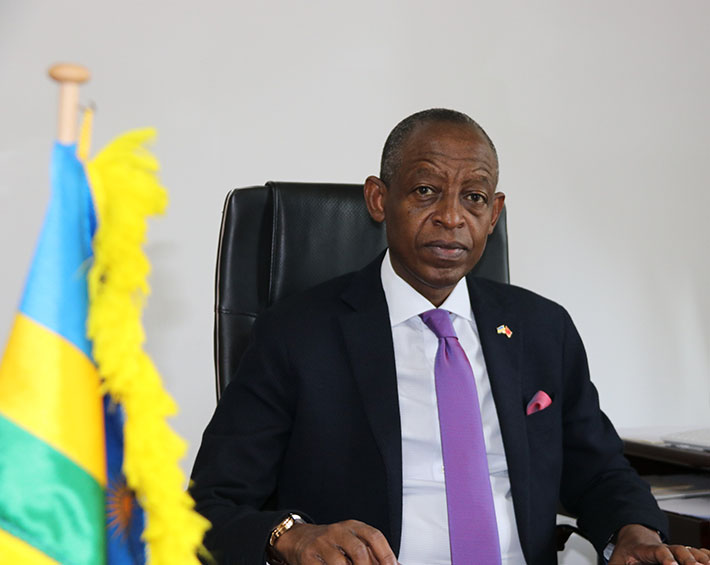 Similar development paths
My country, Rwanda, has experienced a similar metamorphosis. Despite having been devastated by the genocide against the Tutsis 27 years ago, Rwanda has experienced a remarkable post-genocide development trajectory and is widely acclaimed for its economic growth, poverty reduction rates, public safety, and security. An estimated 1 million people have been lifted out of poverty as a result of sustained economic growth.
An increasing number of Rwandans are benefiting from their country's progress, especially through higher incomes in agriculture, an expansion in off-farms jobs, and effective social protection programs. Living conditions have also been improved with the development of infrastructure and public services across the country.
Following economic reforms and industrialization in the 1980s, China experienced uninterrupted economic growth, which has led to unprecedented economic development, a great improvement in people's living conditions and influence abroad.
In only 40 years, China managed to lift 850 million people out of extreme poverty. Moreover, despite being a developing nation, China is now the second-largest economy. It is the global hub of manufacturing, the largest exporter of goods, the world's fastest growing consumer market, and the largest trading nation in the world.
While Rwanda follows its own path, our development model shares similarities with China. China's approach to her transformation was based on her own realities, cultural values and traditions. China did not follow the supposedly best models from other parts of the world. The country managed to take control of the policymaking process while receiving supplementary aid and loans from outside sources. Similarly, the Rwandan strategy focused and still focuses on preserving policy autonomy and national sovereignty while utilizing all the available foreign resources.
Our modest recovery was the result of a political reckoning. The post-genocide leadership made good governance, and the social and economic transformation of the country its highest priority by implementing Home Grown Solutions (HGS). Rwanda used these solutions tailored to suit our local realities, ethics, cultural values and history to implement our development model. Today, these domestically adjusted and highly efficient practical steps are critical drivers in implementing Vision 2050, a long-term development strategy aimed at transforming Rwanda into an upper middle-income country by 2035 and a high-income nation by 2050.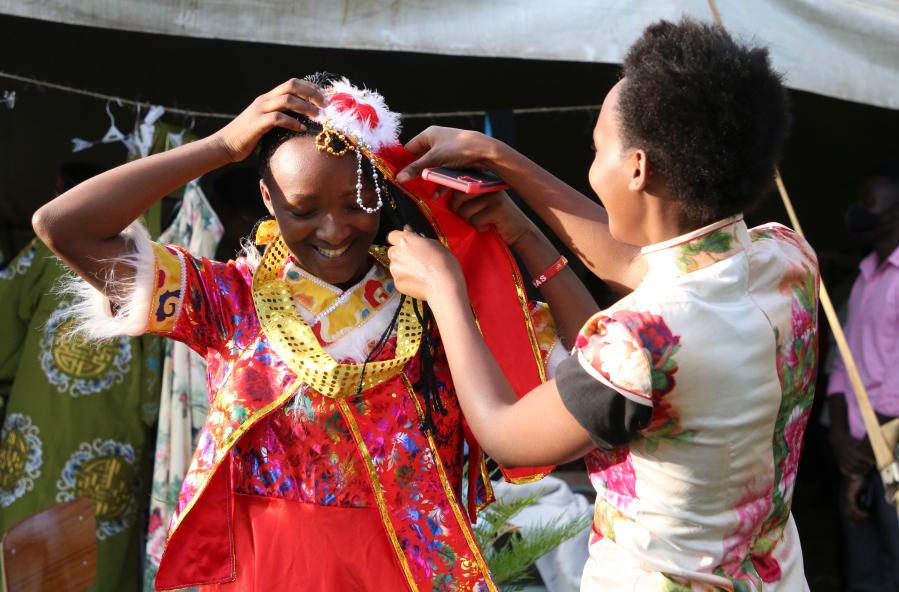 Mutual understanding
The relationship between Rwanda and China has been continuously reinforced over the years and was further cemented with the visit of Chinese President Xi Jinping in July 2018, during which he signed 15 bilateral cooperation agreements with Rwandan President Paul Kagame. The agreements focused on strengthening mutual investment in infrastructure, e-commerce, law enforcement, human resource development, civil air transport cooperation, geological survey, visa exemption policy, and silk road, among others.
When we take a closer look, we can easily understand why our relationship grew so close. China understands and supports Rwanda's vision and transformation, by offering support in key areas to reach one of our central goals, economic self-reliance and graduating from foreign aid, which currently stands at almost 20 percent.
In addition, Rwanda has found valuable market opportunities in China by supplying specialty agricultural commodities such as high-quality chili, tea and coffee. This beneficial relationship was made possible thanks to the reforms undertaken by the Government of Rwanda by adopting business-friendly policies to attract foreign investors. Today, Rwanda is ranked number one in East Africa, number two in Africa and 38th globally in the World Bank Doing Business Report of 2020.
Rwanda's peace and stability also offer economic opportunities to China's many companies and entrepreneurs, who are increasingly investing in property, telecoms, manufacturing, etc. The companies enjoy access to East African Community Market, COMESA, CEPGL, ECCAS, and Europe. China's foreign direct investment (FDI) in Rwanda has currently surpassed $1 billion.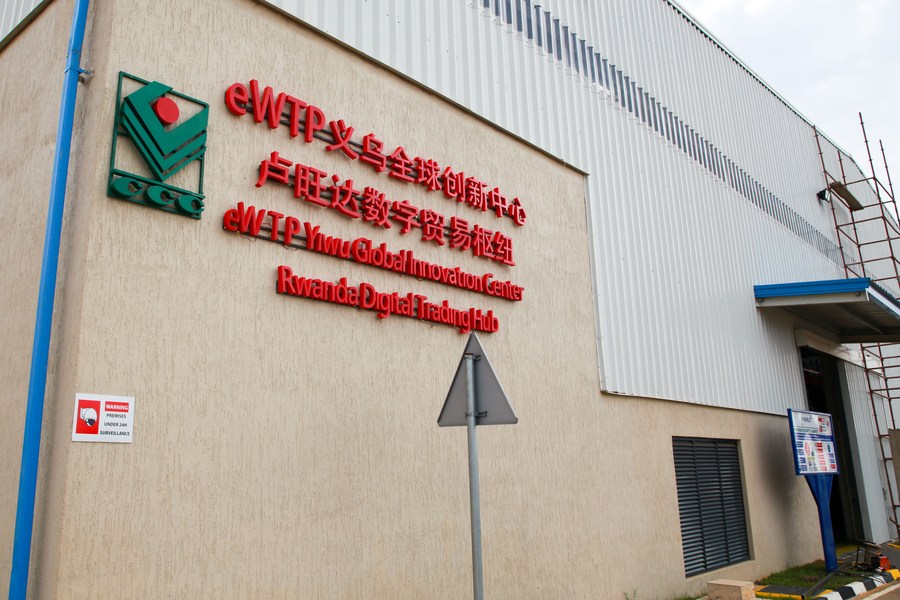 The next 50 years
China has set two centenary goals to be achieved by 2021 and 2049, marking the centenaries of the Chinese Communist Party and People's Republic of China, respectively. By the end of 2021, China aims to build a moderately prosperous society in all respects with an emphasis on targeted poverty reduction and alleviation measures. By 2049, China aims to build a modern socialist country that is prosperous, strong, democratic, culturally advanced and harmonious. The achievements will shape China's long-term economic plans and determine the country's approach to everything from geopolitical issues to climate change issues.
Rwanda has for its part set a long-term development strategy aimed at transforming the country into an upper middle-income country by 2035 and a high-income nation by 2050. The overarching goals for the two strategic visions are economic growth, prosperity, and high standard of living for Rwandans.
As the world's future economic leader, China's relationship with Rwanda and Africa, the youngest and fastest-growing continent globally, will be at the center of the changes that will occur in the decades to come. Before his visit to Rwanda, President Xi published an article titled Rwanda-China: A Friendship Higher than Mountains in which he said that "the friendship between our two countries is an epitome of the friendship between China and Africa."
As President Kagame recently said during the China Africa Economic and Trade Expo, "our firm intention is to deepen our relationship even further in the next half-century of cooperation." I strongly believe that our cooperation in the next 50 years will be much stronger and beneficial to our two peoples.
The author is Rwanda's Ambassador to China.