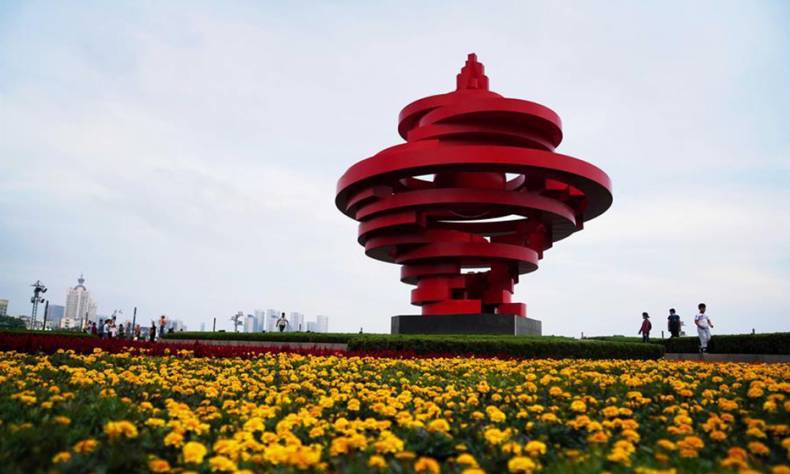 SCO and BRICS: Bridges to a Shared Future
Even with all the geopolitical complexity, SCO member countries have assumed their responsibilities in seeking integrated solutions to common problems.
By Evandro Menezes De Carvalho
The 18th Shanghai Cooperation Organization (SCO) Summit in Qingdao is an event that proves the Eurasian region has been the most dynamic in the world for the past two decades. Even with all the geopolitical complexity, SCO member countries have assumed their responsibilities in seeking integrated solutions to common problems.
When SCO was founded by its six initial members in June 2001, the organization anticipated what would become the main focus of the international agenda after September 11 in that same year: the fight against terrorism. But it also included fighting extremism and separatism as other types of threats to regional security and stability. SCO has been successful in these areas.
Because of the national needs of its members and international circumstances, SCO has gradually expanded its agenda. The perception that economic development contributes to reducing threats to peace is not new, but the approach of strategically integrating the two goals gains its own dimension in the context of SCO. The admission of India and Pakistan into the organization at the Astana Summit in 2017, comply with this dual imperative. The SCO is gradually coalescing objectives and being fused into a larger undertaking of transformation of the reality of Asia and, potentially, the world.
President Xi has continuously highlighted the importance of building a community with a shared future for humanity. The "Shanghai Spirit" – the core value of the SCO – which is mutual trust, mutual benefit, equality, consultation, respect for diverse civilizations, and pursuit of common development, is in line with Xi's thought. There is an acknowledgement of the importance of these principles with the aim of forging a community with a shared future in the region. But for that concept to be more than mere rhetoric, it must be accompanied by the reaffirmation and designation of diplomatic practices.
The diplomatic lexicon that shaped the twentieth-century international system is gaining, in this twenty-first century, new terminologies, practices, and symbols from a more active and vibrant East. China is the country that has taken a leading role in the development of this new definition of international relations. The country has been engaged in designing concepts and promoting a network of new international organizations (SCO, AIIB, etc.), funds (Silk Road Fund), multilateral platforms, and forums (Boao Forum for Asia, Belt and Road Initiative, etc.) that seem to point to the emergence of a new grammar for world diplomacy and, consequently, a new way of organizing international society in the future.
Given this scenario, BRICS, as a multilateral political forum, and the New Development Bank, as an international organization, since they have three SCO member countries (China, Russia, and India), should be more actively involved in this large Asian network of formal and informal initiatives of cooperation. It means that, Brazil and South Africa, through BRICS, would have a legitimacy to participate more actively in Asian international relations. By doing so, both countries will be able to expand their diplomatic skills and affinities with Asian countries, learning to act faster and more effectively in a world where countries and organizations in Asia will define the new contours of the world's future. SCO is one of the pillars of this new global reality.
Source: China Today
Evandro Menezes de Carvalho is chief executive editor of the Portuguese version of China Today, director of the Center for BRICS countries Studies at Fluminense Federal University (UFF) and director of the Center for Brazil-China Studies at FGV, Brazil.