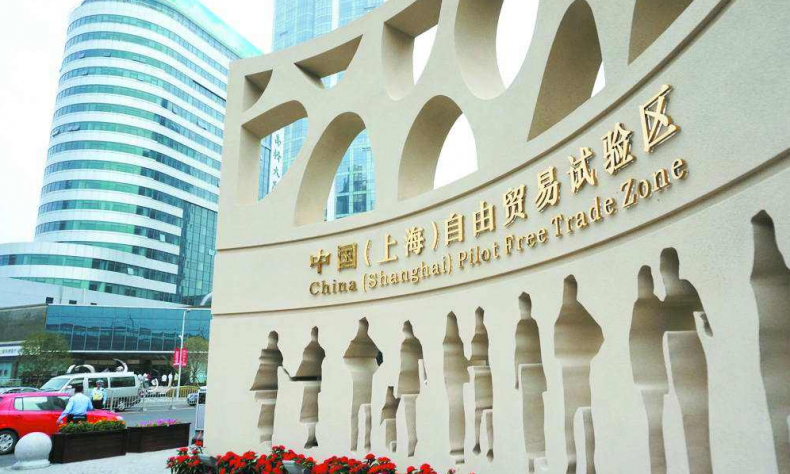 Shanghai boon: Doing business easier in Lingang
For Tesla's global vice president, Tao Lin, Lingang is like a "dream land."
Tesla's gigafactory in Shanghai's Lingang New Area recently marked a new milestone as its first batch of made-in-China models rolled off the assembly line.
It took the U.S. electric carmaker just 10 months to raise the factory in Lingang, a newly launched section of the China (Shanghai) Pilot Free Trade Zone (FTZ).
For Tesla's global vice president, Tao Lin, Lingang is like a "dream land."
"In eight months, we have completed the main body of the Tesla gigafactory and received the production certificate with unimaginable efficiency," Tao said in a recent interview with Shanghai Observer, a news app for Shanghai-based Jiefang Daily. "Usually, it takes several years for a carmaker to finish the construction of its factory of this size."
The automaker revealed in its third-quarter earnings report that the factory has started trial production ahead of schedule.
"It will only take less than a year to see the first car delivery," said Tao.
This "unimaginable efficiency" was the result of Lingang's FTZ policies providing tax benefits, human resource incentives, and streamlined administrative and approval procedures.
Chen Jie, deputy director of the Lingang administrative committee, said many of the innovative measures adopted to facilitate Tesla's operations have been scaled up to other projects, and provisional measures in Tesla's case have become a norm to improve the overall speed of doing business in Shanghai.
Expansion of the free trade zone 
Located in the southeast tip of Shanghai, Lingang New Area was officially included into the Shanghai free trade zone in August as a major strategic move for further opening up. The addition of the 119.5-square-kilometer area nearly doubled the size of Shanghai FTZ.
Wang Shouwen, vice commerce minister of China, said the move demonstrated China's clear stand to adhere to all-round opening up in the new era, and it was an important measure taken to actively lead the healthy development of economic globalization.
According to a master plan by China's State Council, the government is committed to helping the new section to compete with free trade zones worldwide, by measures such as implementing opening-up policies and systems with global market competitiveness.
For example, eligible companies in key industries like integrated circuit and AI can enjoy a reduced income tax rate of 15% (normally 25%) for five years from their launch day, and qualified overseas talents can receive subsidies to offset the gap in individual income tax burden between the Chinese mainland and other regions.
Over the next five years, the Shanghai municipal government will allocate no less than 100 billion yuan (US$14.2 billion) for Lingang, said Shanghai Vice Mayor Chen Yin.
There have been expansions of the Shanghai FTZ since its founding in 2013. The first expansion occurred in late 2014, when the 28-square-kilometer area grew to 120 square kilometers by including more parts of Pudong.
"The addition of Lingang New Area is not just a simple expansion in space or duplication of FTZ policies, but aims at a higher level of opening up and deeper reform in broader fields," Chen said.
He said the recent move is targeting more on free trade and investment in addition to trade and investment facilitation. "The new area allows more free activities in investment, trade, finance, transportation, and talents, as well as quicker and more convenient information flow."
It will also be tasked with new strategic agendas so as to serve the Belt and Road Initiative, promote the coordinated development of the Yangtze River Delta. Moreover, the new area will focus more on developing industrial clusters for the cutting-edge industries, and be given greater administrative power for self-reform, self-management, and openness, Chen added.
The Lingang boon 
Tesla's Tao Lin said the biggest advantage of operating in a pilot area is that "it allows more innovative ideas to thrive, and bold steps taken to explore new ground, giving us more space to try out the world's newest technologies and innovative business models."
According to the State Council plan, the new area will strive to become a business cluster for international business, cross-border financial services, frontier technology research and development, cross-border services trade, and also speed up the industrial upgrading of existing companies.
In another Shanghai Observer report, Yu Changfu, chairman of Shanghai Sany Heavy Machinery based in Lingang, said the launch of the new area as part of the Shanghai FTZ will greatly help to improve the company's global competitiveness.
"The policy advantages in Lingang will bolster the company's smart and digitalized transformation, which is expected to complete in the next two years," Yu said. "Moreover, the preferential policies we enjoy operating in the section will also help us better attract global talents, as well as capital and investment."
In the past two months, 1,329 companies established operations in the new area, and 62 more have signed agreements to move in, which altogether brought in an investment of around 26 billion yuan, according to reports.
Chen Jie said that, apart from attracting foreign businesses, the area also provides a platform to facilitate the global development of Chinese enterprises, and the best practices in its trial reforms will be scaled up to other parts of the country.