Showing by Example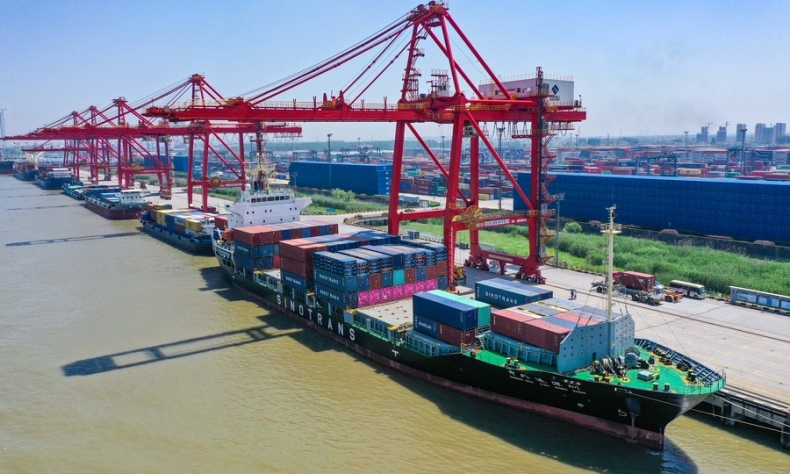 China is the only country that has spent a mere two generations' time to grow from an underdeveloped agricultural country to a modern state, setting an example that can be replicated.
While the Western world complains about economic growth slowing down, soaring inflation, supply chain problems, and worsening living standards, China has presented a record of success, notwithstanding the COVID-19 pandemic.
China's GDP grew by 8.1 percent in 2021, and trade in goods increased by 21.4 percent despite the trade friction with the U.S. The economy is stable, the Chinese market continues to open to foreign enterprises, and Chinese enterprises, especially startups, are encouraged to invest in new innovative products. The market is transforming to support a digital economy, with regulations in place to restrain monopoly and unfair competition.
China's successful economic policy also facilitates the improvement in the living standards of the population, continuation of the campaign against poverty on a higher level, and reduction of the gap in the distribution of wealth.
As a former logistics manager who has worked in both India and China, I find the continuation of the Belt and Road Initiative impressive. Land transport between China and Western Europe by train reached approximately 1 million TEU containers in 2021. New railway connections between China and Western Asian countries such as Iran and Turkey were successfully established, providing an alternative to transport by sea.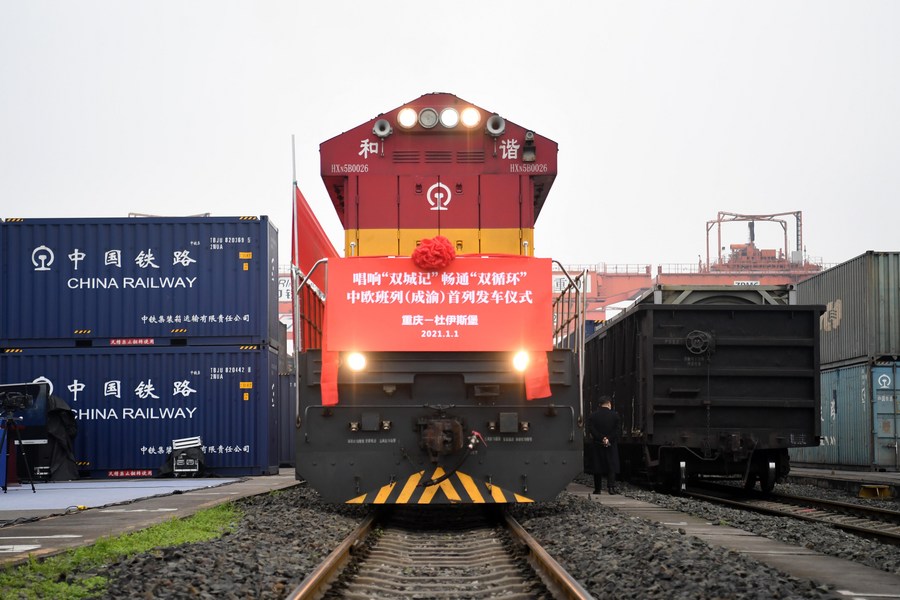 Most importantly, this is the foundation for the industrialization of Central Asia, which is the prerequisite for prosperity in these countries. It is happening in Southeast Asia too. The railway extension to Laos, as a part of the future land connection to Singapore, was put into operation in December and along this transport corridor local industries are being developed that guarantees the locals their bread.
In Africa, even with the pandemic, the infrastructure projects have still been carried on. The new railway links to Nairobi and Addis Ababa are working. The Chinese market keeps open to African products, be it agricultural products or products of the emerging manufacturing industry. Import tariffs and commercial restrictions have been reduced so that more and more African products can enter the Chinese market.
In today's digital era, infrastructure means not only street networks, railways, harbors, and factories, but also communication linkages. In 2021, more communication networks were built in Africa and with help from China, Africa has sidestepped a complete stage of industrial development, overcoming its backward agriculture and dependence on industrial countries, and developing a digital society.
China's successful economic and social policies of the past year will continue in 2022, too. The GDP growth is estimated to be 5.5 percent with a development that focuses on quality. The Chinese economy aims to be not a profit-oriented consumerist society, but a comprehensively prospering community for everyone. China is the only country that has spent a mere two generations' time to grow from an underdeveloped agricultural country to a modern state, setting an example that can be replicated.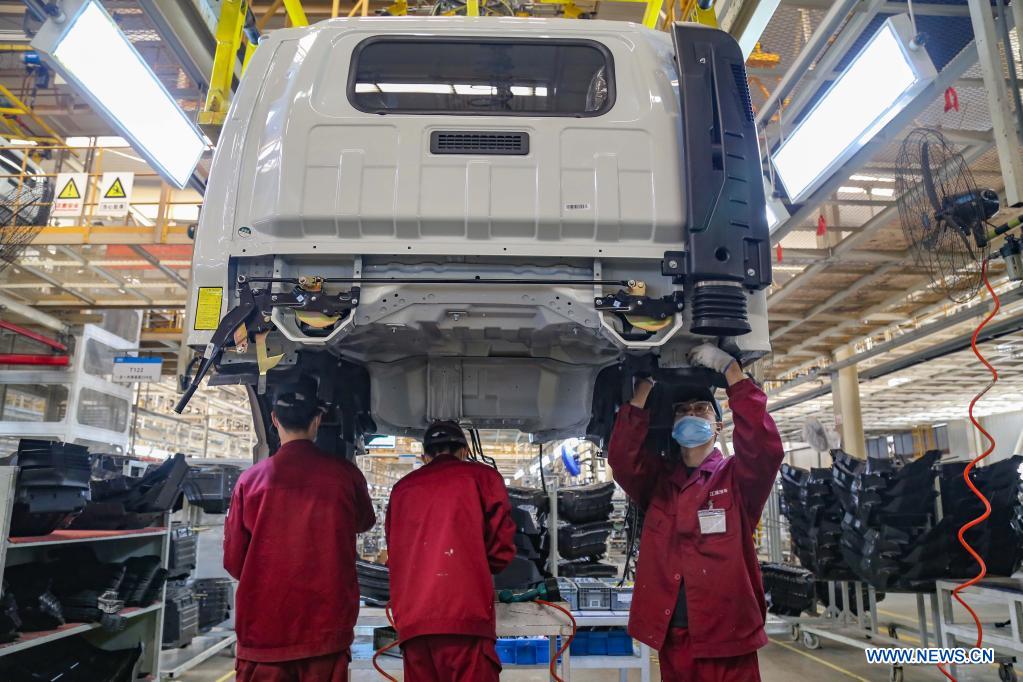 The government work report presented at the annual legislative session in March mentions ensuring stability on six key fronts (jobs, the financial sector, foreign trade, foriegn and domestic investment, and people's expectations) and maintaining security in six areas (job security, basic living needs, operations of market entities, food and energy security, stable industrial and supply chains, and normal functioning of primary-level governments). From my experience as a transport manager in Germany, I think these targets consider the real needs and demands of the people.
Besides, there is the Belt and Road Initiative, a long-term global project already carried out in over 170 participant countries and international organizations. Infrastructure linkage is created for multilateral trade as well as multilateral cultural and people-to-people exchanges. China's growing international commerce, as stated in the 14th Five-Year Plan (2021-25), is meant to stimulate not only its own economy, but also that of its trade partners, namely member countries of the Belt and Road Initiative. And contrary to what the critics allege, it is not China that decides what project should be carried out in which country. The participant countries decide for themselves after a collective consultation.
Since 2009, China has been the biggest trade partner of Africa. With the opening up of the Chinese market for African products and the creation of the African Continental Free Trade Area, commerce will continue to soar in a mutually benefitting manner. At the last ministerial conference of the Forum on China-Africa Cooperation (FOCAC) in Dakar, Senegal, in November 2021, it was agreed to reduce investments in mammoth projects that are financially risky. Instead, more projects in the manufacturing industry that brings about obvious improvements in living conditions are to be promoted.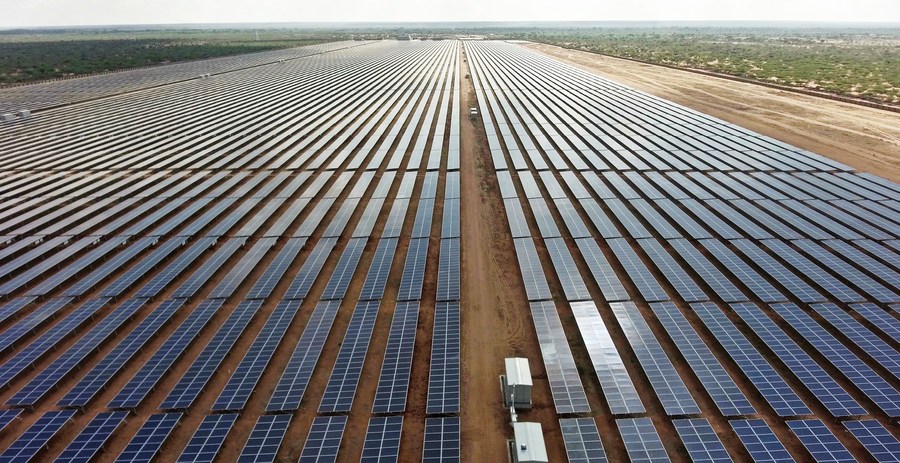 The Health Silk Road projects have also been prioritized. At the FOCAC conference, Chinese State Councilor and Foreign Minister Wang Yi detailed that Chinese enterprises are producing vaccines locally in cooperation with 19 countries, including Egypt, Morocco and Algeria. China will also provide 1 billion vaccine doses to Africa: 600 million doses as donation and 400 million doses through joint production. It's expected that Africa will have 60 percent of its population vaccinated by the end of 2022.
Since the official announcement of the Belt and Road Initiative in 2013, Western countries have tended to believe that China is only trying to fulfil its own interests and gain influence over Asia, Africa, Latin America, and Eastern Europe. The U.S. and the EU regard the initiative as a threat with China establishing itself in the world market against them.
This has led to U.S. President Joe Biden announcing the Build Back Better World project in 2021, the U.S. answer to the Belt and Road, and the EU has announced its own Global Gateway plan. But the Global South knows that such programs are not meant for Africa, Central Asia or Latin America; they are simply aimed at China.
China's right reaction has been to offer the U.S. and the EU the chance of cooperation in the development of infrastructure. For years, France and China had been discussing cooperation on development projects in a third country. Now under the push of the successful Belt and Road Initiative, France has agreed to carry out with China seven infrastructure projects worth over US $1.7 billion in Africa, South Asia, and Eastern Europe. This makes China the first country with whom France has an intergovernmental cooperation mechanism for third-party projects.