Sino-Arab Cooperation Is A Story of Friendly Exchanges Among Different Civilizations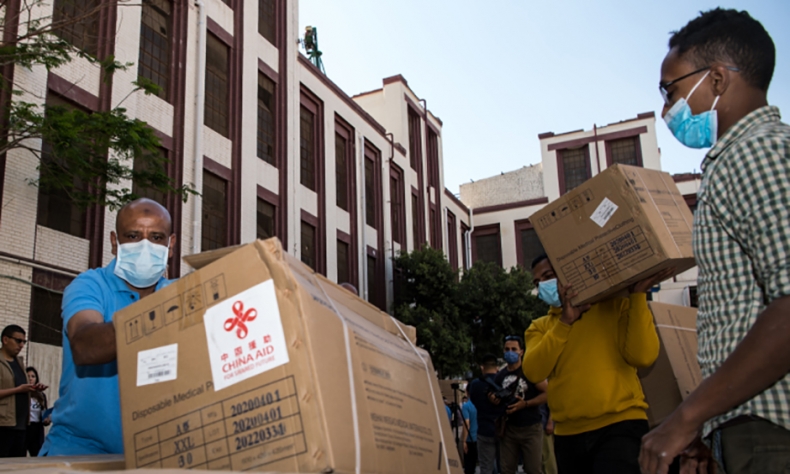 Although China and Arab states are from different civilizations, there is every reason for them to broaden friendly exchanges, learn from each other and continue to contribute to build a harmonious world.
The way in which China and Arab countries are supporting each other during the global fight against the novel coronavirus disease (COVID-19) pandemic provides an excellent example of why the old adage, a friend in need is a friend indeed, remains relevant in today's world.
When China was in the depths of its fight against COVID-19, Arab states showed solidarity by voicing support and donating medical supplies, among other things. Some famous landmarks, including ancient temples in Egypt and the Burj Khalifa in the United Arab Emirates, were lit up in the colors of China's flag.
At that time, many Western countries imposed restrictions on travelers from China, causing travel and delivery difficulties. But Arab states adopted a more flexible approach. Major airlines in the Middle East, such as Etihad Airways, Emirates Airlines and Qatar Airways, continued their services to China and operated charter flights to help Chinese nationals stranded overseas return home. In addition, they delivered much-needed anti-epidemic supplies to China from all over the world.
Qatar Airways was the first foreign airline to offer free transportation for medical relief aid organized by Chinese embassies and consulates worldwide. For example, on February 22, its five cargo freighters arrived in China with 300 tons of medical supplies.
With the epidemic basically under control in China, and enterprises resuming production, China has been able to reciprocate by providing a large number of personal protective equipment to Arab countries. It has also held online experience sharing conferences with these nations and sent medical experts to help with local COVID-19 containment efforts.
In a congratulatory message to the virtual Ninth Ministerial Conference of the China-Arab States Cooperation Forum held on
July 6, Chinese President Xi Jinping said, "In the face of COVID-19, China and Arab states have stood firmly together and demonstrated great solidarity through mutual support and close cooperation. This is a vivid example of how we pursue our shared future. Given the current situation, we need to step up cooperation more than ever to navigate this trying time and move forward together."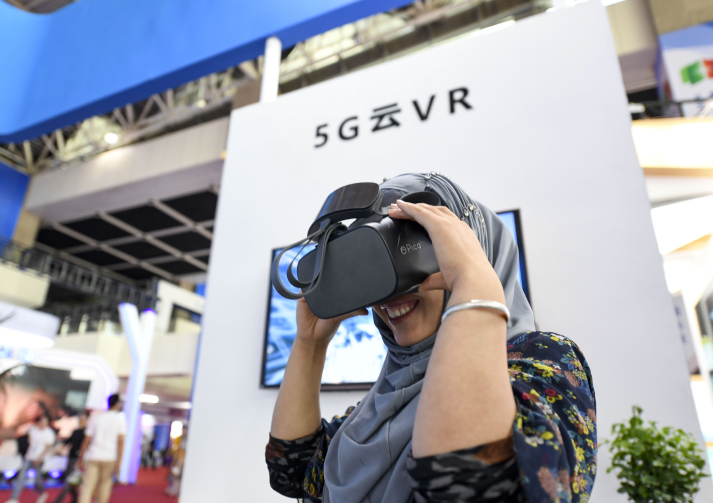 Natural Partners
China and Arab states enjoy an enduring friendship dating back to antiquity. Particularly, the ancient Silk Road facilitated their exchange of goods and culture. The Chinese and Arab peoples fought side by side and shared weal and woe in the struggle for national independence, supporting and cooperating with each other through thick and thin.
Since ancient times, their partnership has been driven by common interests and mutual recognition. Currently, in the midst of profound changes unseen in a century, challenges and uncertainties have increased, but what remains unchanged is the aspiration for cooperation and the enduring friendship between the two sides.
In 2004, the China-Arab States Cooperation Forum was established with the aim of strengthening dialogue and cooperation, and promoting peace and development. It has become a powerful platform for the two sides to consolidate and expand mutually beneficial collaboration.
China proposed the Belt and Road Initiative in 2013. The initiative has created new opportunities for China and Arab countries to develop economic partnerships and build a community with a shared future featuring mutual political trust, economic integration and cultural inclusiveness. As co-creators of and important participants in the ancient Silk Road civilization, Arab states are natural partners in Belt and Road cooperation, with their joint efforts promoting its high-quality implementation.
By 2019, 19 Arab countries had signed Belt and Road cooperation documents with China, and had synergized their own development strategies with the initiative to activate the potential of bilateral cooperation as well as provide impetus for regional progress.
Hit by the double whammy of COVID-19 and plummeting oil prices, most Arab countries are facing an economic downturn. Therefore, they need to strengthen exchanges and work jointly with countries outside the region, learn from their experience to break through economic and trade bottlenecks and acquire more opportunities to boost their economies.
Voices for deglobalization and anti-globalization are surging, while protectionism is rampant around the world. In particular, the U.S. is pursuing a policy of extreme utilitarianism with its "America First" doctrine, withdrawing from many international organizations and treaties. This has had a negative impact on international cooperation and multilateralism. Against this backdrop, Sino-Arab cooperation becomes all the more precious. This is a natural choice made by the two sides that also bolsters multilateralism and globalization.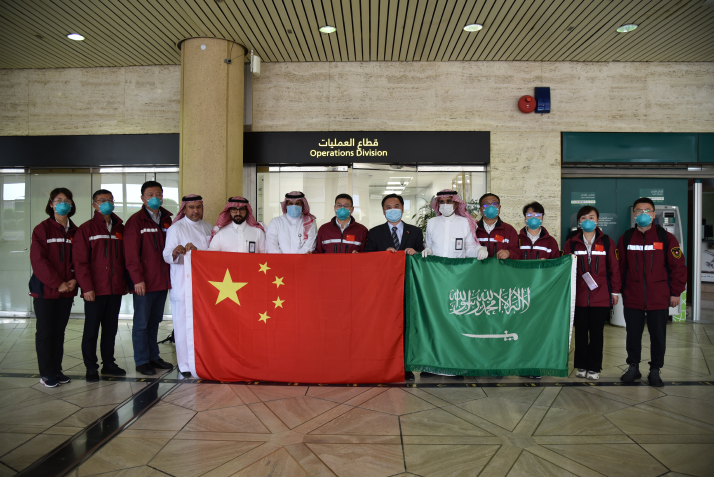 Withstanding challenges
In the Middle East, China is seen as a reliable partner that does not interfere in any country's internal affairs, only helps them to develop. Based on this non-interference principle, China's involvement has always been constructive and conducive to regional peace and security.
Some Western politicians have gone to great lengths to smear China's independent foreign policy of peace and attempted to drive a wedge between China and Arab countries. They argue that China has become more active and ambitious in the Middle East in a bid to expand its geopolitical reach. They also claim that the Belt and Road Initiative will push some participating countries into a "debt trap," while China exports its governance model to these states. They want Arab countries to distance themselves from China, claiming that a community with a shared future will make Arab countries more dependent on China, and say these countries need to decouple their industrial chains from China.
Such accusations expose the deep-rooted Cold War and colonial mentality of Western politicians who think mutually beneficial cooperation is impossible and believe in a zero-sum game.
The history of Sino-Arab exchanges shows that China has always upheld the principle of mutual respect and mutual benefit in its relationship with regional countries and respects their social systems and development strategies. Amid Western allegations, Arab states can well distinguish who is the true friend.
China and Arab countries supporting each other during COVID-19 is a vivid illustration of a Sino-Arab community with a shared future. Under current circumstances, it is more important than ever to strengthen cooperation, overcome difficulties and move forward together.
Although China and Arab states are from different civilizations, there is every reason for them to broaden friendly exchanges, learn from each other and continue to contribute to build a harmonious world.
The author is an assistant research fellow with the China Institute of International Studies