Sixty-nine Years of Sino-Pak Togetherness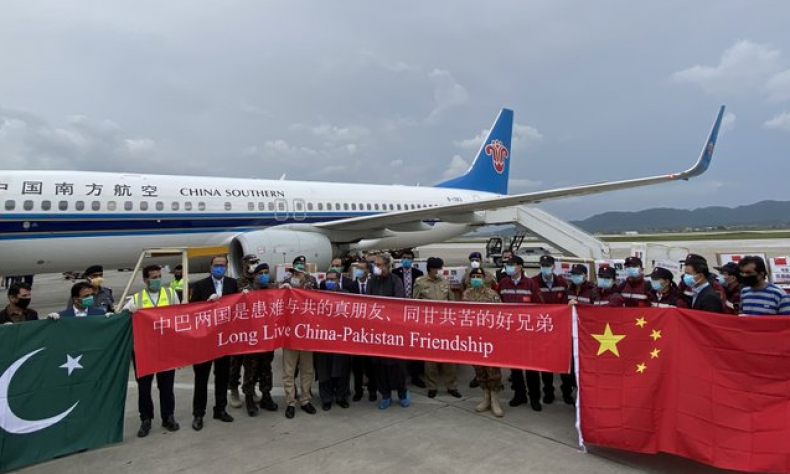 Relationship between Pakistan and China is exceptional and persistent beyond any political difference or ideological shift.
May 21 of this year marks the 69th anniversary of founding of diplomatic relations between Pakistan and China. Both states are at the threshold of their phenomenal association that all began after Pakistan was among the first group of states to recognize China as an independent and sovereign state.
Today, the friendship and fraternity are deeper than ever before and these tests are further boosting togetherness transformed from all-weather to iron clad friendship.
Over the past nearly seven decades, the partnership has remained diversified in all spheres, from education to health, to trade and political to strategic and defense. Relationship between both Pakistan and China is exceptional and persistent beyond any political difference or ideological shift.
Over all these years, the defining moments in the history of relations helped both sides to thwart the test of times and phenomena with grounded support through prudence and foresightedness shared with each other from Beijing and Islamabad. The seeds of friendship sowed nearly seven decades ago by our ancestors has evolved into a perfectly developed tree with many branches of benevolence and fruits growing all around. The roots are vivid in our hearts and on our lands. Now fate and game changing projects like China-Pakistan Economic Corridor (CPEC) and other related development initiatives in the annals of partnerships made this friendship cemented to a considerably greater level. As they reveal that an original companion is the one who walks in when the rest of the world walks out, that is what China is for Pakistan especially during the time span when Pakistan was fighting deep rooted terrorism at several fronts and wrestling a war that was never of its own. Pakistan was offering the cost with loss of precious lives but was asked to do more instead however at that time China supported Pakistan with largest ever foreign direct investment among all countries in the world. CPEC as one of the iconic symbols between Pakistan and China has revamped the entire economic base of Pakistan with a pinnacle of historic togetherness at a broader from heart to heart to concrete steps of support to each other especially improving the lives of people in Pakistan.
While examining the historical past between Pakistan and China, several significant landmarks have constructed the style of togetherness. For instance, quite recently, President Arif Alvi was the first ever head of the state to visit China during the COVID-19 pandemic and at the time when China was at complete grip under this dark growing malignant infection. This will reach a long way in our history of togetherness. The visit was made on the invitation of President Xi Jinping in March this year. President of Pakistan was escorted by a high-level delegation including foreign minister, minister of planning development and reform along with the other high representatives. During this visit, as the CPEC has entered into the second phase of its development process, two important MoUs were signed. One was about the formulation of the Joint Working Group on Science and Technology and Agriculture. Another MoU was between Ministry of Agriculture and Rural Affairs of China with the Ministry of Food Security and Research of Pakistan. This was meant by China assistance to Pakistan in capacity building especially connected to fight against the malady. With recent locust attacks on various parts of Pakistan, this came at a right time, where both sides are collaborating to protect corps with latest technology and pesticide to regulate the ongoing attack. The visit reflect that the friendship is time tested and based on unmatched sense of closeness helping build the regional peace and development through numerous initiatives.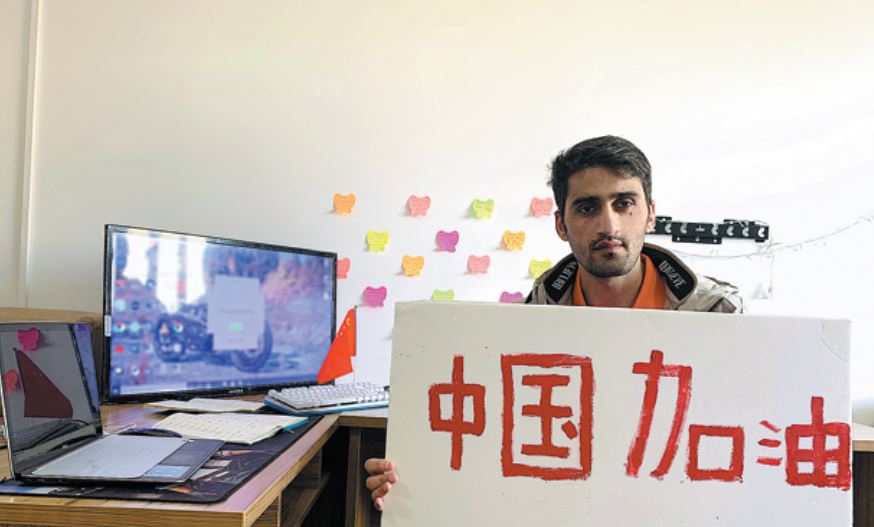 At the time of independence, Pakistan was experiencing the regional security, political and economic dilemma of establishing cooperation with foreign friends and allies. At the very beginning, the unanticipated circumstances led Pakistan to conglomerate with the western countries primarily in order to build security and economic base for a nascent state with a belligerent. Among numerous other appropriate reasons, this geographical importance and historical legacy has led Pakistan to seek assistance and joint SEATO and CENTO treaties and alliances. However, soon the policy shapers in Pakistan realized that Pakistan was solely a partner in the time of need and when that desire is satisfied, again whether Pakistan suffer a refugee crisis, rise of extremism at home or economic challenges that mounted as a result, these allies would not bother to reflect back and lend a helping hand.
This has led Pakistan to explore various options and when People's Republic of China appeared on the graph of the world as a sovereign state, Pakistan was among the first few countries that have recognized the country. Pakistan led to build China and US rapprochement providing assistance to the country to establish a political and foreign dimension and base for building relationships. Over all these years, the partnerships built organically from political, strategic, military and economic and made several important benchmarks. China has also supported Pakistan in its War against terrorism and always appreciated the steps taken by the country to uproot the terrorism at home.
On all the regional and international issues, Pakistan and China support each other on many issues. While we dig deep into mutual cooperation amongst state, first litmus test has invariably remained the economic and trade assistance. Pakistan and China are each other's largest trading partners and as a result of the favorable relations with China, the bilateral cooperation has turned into the core value of Pakistan's foreign policy. There is also an iconic military cooperation and related trade is also helping Pakistan to build its strategic and defense capability. JF-17 Thunder is an iconic symbol in developing defense cooperation, Al-Khalid Tank, cooperation in space technologies, advance training aircrafts, helped Pakistan to build a shield of national defense in the region.
The journey from all-weather to iron-clad friendship has story of sweat and bloods of those Pakistan-China hearos, who have believed in the richness of bond and truth in being together always. From the past to today, generations of state leaders of the two countries have contributed towards the overall building of relationship, Over these years, we have witnessed these leaders taking forward the ambiance of togetherness and despite challenges at mutual levels, with having a keen understanding of each other, Pakistan and China stood the test of times. China's opening-up and reform over the past 40 years, the advent of Belt and Road imitative and related China Pakistan Economic Corridor have changed the entire relationship landscape which was not only at the political level but improved to economic growth and development.
The recent COVID-19 outbreak has also cleared the mist of friends of foes as well. Pakistan was the first country to respond to China and send the medical supplies along with managing Pakistani students on their campuses despite the outbreak at the heart of Wuhan. This wise decision has also led to a breathing time for Pakistan to build its health capability to be ready for any calamity. We have witnessed as many as more than 150 states and more than 50 organizations extended support to China and amongst them Pakistan is standing unique. These are signs of special characteristics of human civilization to support healing process. As we have witnessed that China has on the path to recovery against this disease, Pakistan is currently having its strong ongoing wave but in this time of need, China sent the medical supplies well. Situation of crisis always test friends and foes and friendship help anyone grow stronger and maintain a better version of oneself.
Today, Pakistan and China are standing high in the comity of nations. With the concept of shared destiny, building peace and prosperity, China has helped Pakistan to uplift itself from the shackles of poverty and dark days when all so-called friends left. With multibillion-dollar CPEC entering into an extraordinary second phase of economic development wherein the focus is on Agriculture, Industry and socio-economic development, Pakistan has a strong and bright future. This is what friends are for and we proudly call China a true friend of Pakistan.
Muhammad Asif Noor is Director, Centre for BRI and China Studies- Institute of Peace and Diplomatic Studies, Pakistan.
The author's opinions expressed in the article do not necessarily represent China Focus.