Software not Sausages: 'Innovation is GREAT' Wows at China International Import Expo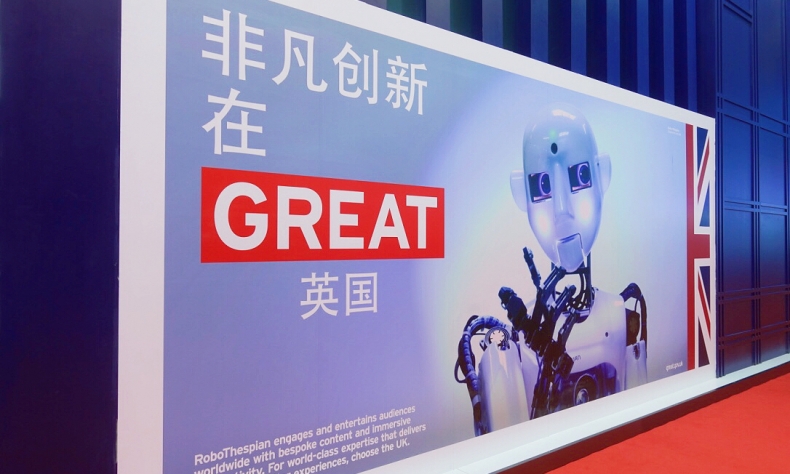 Instead, in their place were tech wizards, demonstrating their state-of-the-art products, surrounded by holograms, Virtual Reality (VR) headsets and giant 3-D screens, all congregated under the British pavilion titled 'Innovation is GREAT'.
­The China International Import Expo (CIIE) began this week, giving 3,600 companies from 172 countries access to 400,000 Chinese and foreign buyers.
Hosted in Shanghai, where President Xi Jinping recently announced the further expansion of its Free Trade Pilot Zone, the expo was another opportunity for China to showcase its commitment to opening up and allowing foreign companies access to its 1.3 billion consumers.
British companies have benefited greatly from this policy, with British Prime Minister Theresa May signing £9 billion worth of trade deals in February and her Secretary of State for International Trade Dr Liam Fox, securing more investment in the summer on items such as dairy products, potatoes and beef, the latter totalling £250 million over the next five years.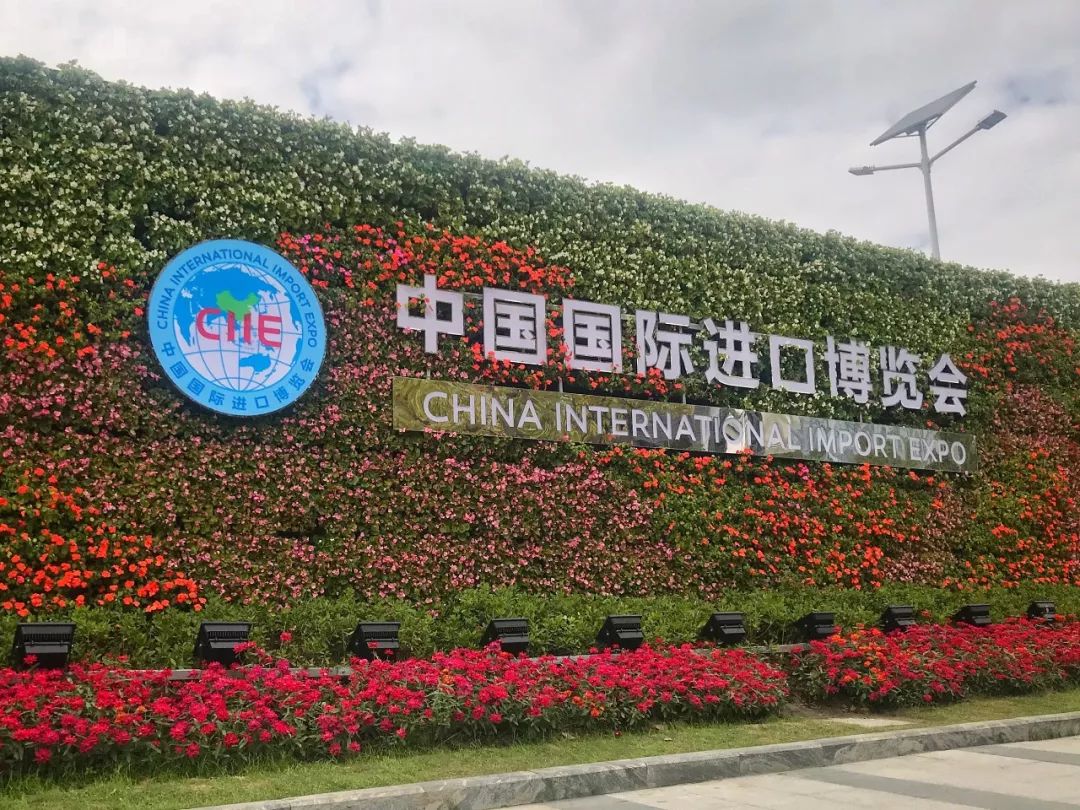 British trade expo's in the past have tended to focus on these kinds of traditional products. Accompanied by the sign, 'Made in Britain', big rosy faced farmer's in white coats would dish out tray after tray of sausages, unpronounceable cheese's, glasses of warm cider and samplers of condiments. Ahhh, how very British.
Yet this year, walking round the British pavilion, there wasn't a sniff nor a sizzle of a sausage in sight. There was no lingering smell of a suspiciously strong Cheddar nor the taste of a vibrant yellow pickled relish that already looks well past its sell by date. Gone were the rosy faced farmers, the warm cider and the Mr Kipling cakes.
Instead, in their place were tech wizards, demonstrating their state-of-the-art products, surrounded by holograms, Virtual Reality (VR) headsets and giant 3-D screens, all congregated under the British pavilion titled 'Innovation is GREAT'.
Britain, Tech and China
This change reflects the development of Britain's 'Digital Economy', which in 2017, accounted for 16% of domestic output, 10% of employment, and 24% of exports. Britain also attracts more overseas investment for tech companies than any other European country, with last year totalling £2.99 billion.
It also reflects it's changing relationship with China, where technology sharing and investment are replacing food imports.  
Earlier this year, both countries signed a Joint Strategy for Science, Tech and Innovation, the first bilateral science and innovation strategy China has developed jointly with another country.
Britain is also home to a number of Chinese tech-giants, including Alibaba, Lenovo and Huawei, the latter contributing to over 1,500 UK jobs.
Therefore, the CIIE provided an excellent opportunity for the UK to show off its innovation and its ability to solve problems, as British Trade Commissioner to China and Hong Kong, Richard Burn stated.
"The UK pavilion at CIIE will showcase how the UK's most pioneering technologies, goods and services can support China to further increase living standards and tackle both domestic and global challenges", he said, speaking prior to the CIIE.
Light Becomes Data
China has 802 million internet users, accounting for nearly 60% of the country's population, according to the China Internet Network Information Centre's latest figures.
With the need for faster, safer and more reliable internet, British companies are offering solutions.
Back in 2008, whilst at Edinburgh University, co-founders Mostafa Afgani and Professor Harald Haas wrestled with the question of how light could be used to connect to the internet.
Since then, they have co-founded pureLiFi, a wireless optical networking tech company, which uses light to create wireless networks that are more secure, energy efficient and faster- providing 1000 times more bandwidth than current WiFi.
For China's netizen's, CEO Alistair Banham remarked at the event how the technology could revolutionize their internet usage.
"China has the highest number of internet users in the world, and LiFi could make a significant impact on China's wireless infrastructure, providing highspeed, efficient data with unprecedented bandwidth", he said.
Helping Find the Next Sun Jihai
Football is one of the largest growing sports in China. Since President Xi's directive back in 2013 to turn China into a footballing power house, the country has invested large amounts of time, money and effort in grass roots initiatives, such as aiming to build 20,000 training academies and 70,000 football pitches by 2020 so that it can not only host a World Cup but also win it. 
One British company on show that believed it could help with this was Manchester based start-up Mi Hiepa, whose REZZIL Academy is helping revolutionize how technology is used in world football.
Starting initially as a fan experience platform using VR, the technology has been altered to become a sophisticated tool which over 16 professional European clubs use to provide online analysis of games, help with player rehabilitation and monitor player development. 
Andy Etches, Sports Director and Co-Founder, is confident the player development aspect can be an asset for Chinese football at its grassroots level.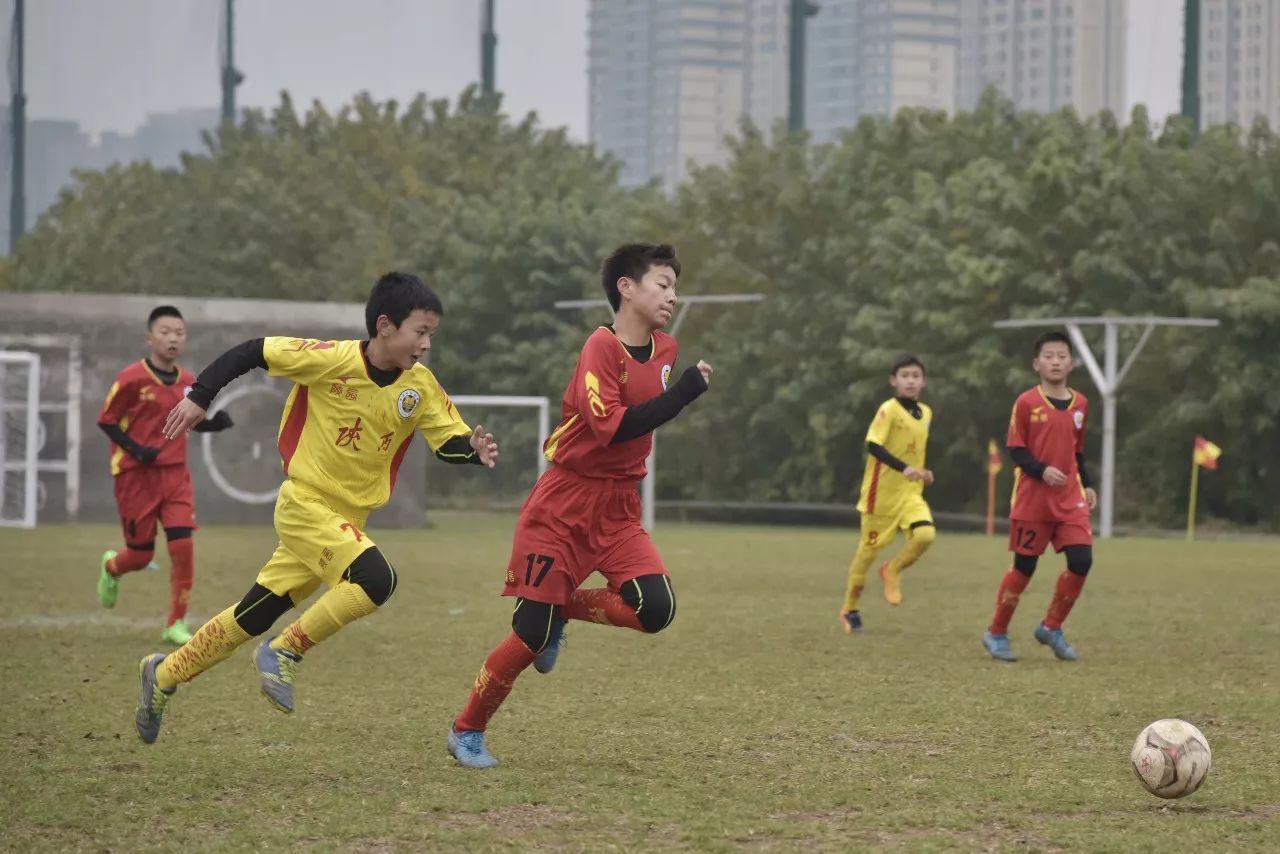 Speaking after accepting an invitation from the UK government to participate at the expo, he said "We think it is a great opportunity for us to reach out to the Chinese market and engage with the grassroot football movement (that) is beginning there. So obviously we can help develop players for the future of China."
British Bio-Tec Helping to Save Lives in China
Bio-technology (Bio-tech) is one area where Britain and China are working closely together. May's February trade deals secured over £500 million in healthcare and science, aimed at creating a safer, faster and more effective diagnostics for healthcare services.
One company present at the expo with 25 years' experience in China's Bio-tech field is AstraZeneca.
The British biopharmaceutical company began its journey selling innovative drugs aimed at curing respiratory, gastro intestine problems and cancer.
George Chen, Senior Vice President, like a protective father, talks proudly about AstraZeneca's drug Tagrisso, which has helped people in China, fight lung cancer.
At the start of the century, cancer was predominantly treated by chemotherapy, adding significant emotional and physical pain to the patient, says Chen. Now, things are different.
"With the identification of this mutation we are able to pinpoint the route cause and give people a drug which has beautiful effects", he says smiling, describing Tagrisso's application.
The drug offers a less toxic, more tolerable and simpler recovery, but for Chen, the most important thing is that it saves lives.
"Beyond this", he beams, "it gives wonderful benefits so the patients can live longer and live longer with only a pill".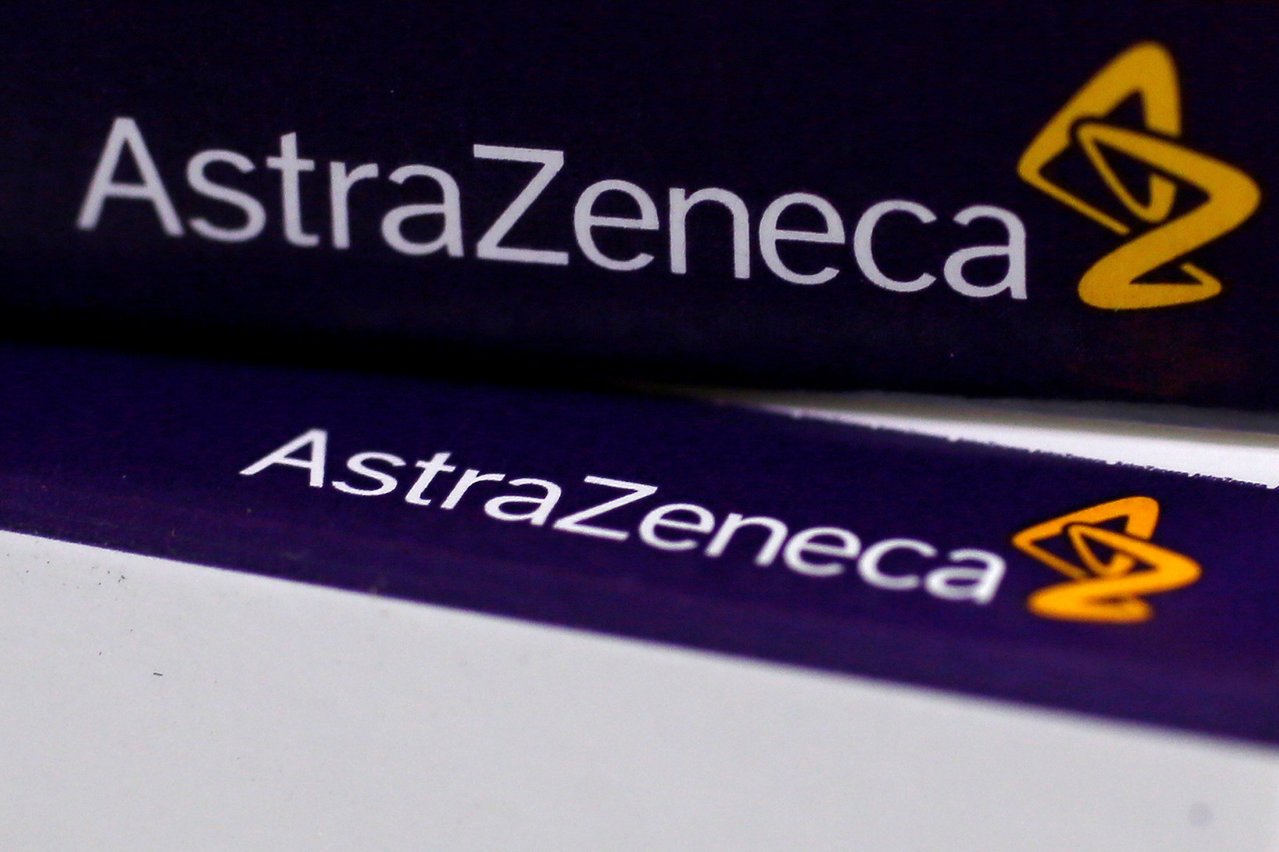 Now however, the company is looking to improve Chinese patient's overall hospital experience, not just the drugs that they put in their mouths.
In Wuxi city, AstraZeneca is helping provide screening for intestinal cancer. From an initial screening of 5000 people when they started, 8 were found to have cancer and because of early prevention, were given the best possible chance of beating it.
The policy has already been expanded to a further 12 cities but Vice President and Chief Information Officer Tina Xu, wants it to be rolled out further.
"In the next year we hope we can enlarge this into thousands of hospitals so they have their community hospital linked with their tertiary hospital so they can work together", said Xu.
Whilst British agricultural products still have a place in British trade, the CIIE has highlighted a change to more innovative tech-companies. As we move into the 4th Industrial Revolution, greener, safer and innovative products will be at the centre of Britain and China's trade relationship.
That's not to say however that the British sausage's days at trade fairs are over. It just means that we are less likely to see them in the hands of our lovable farmers, and more likely to see them flying over people's heads on hover plates, or as a virtual experience, where we make them instead of eating them.
By Thomas Scott-Bell, an editorial writer for China Focus