Spain-China: Exchanges and Understanding Steeped in History
As Spain and China celebrate the 50th anniversary of the establishment of their diplomatic ties, it is time to review the bilateral exchange history, finding inspiration for today's engagement.
Both China and Spain boast of languages of intercontinental reach. Chinese and Spanish are two of the UN's six official languages used at major international events. Parallelly, Spain and China do not have any political, geopolitical, territorial or historical disputes. Actually there are significant synergies.
Inspiring history
As the two countries celebrate the 50th anniversary of the establishment of their diplomatic ties against the backdrop of the pressing global call for mutual understanding and multilateralism, it is time to review the bilateral exchange history, finding inspiration from Western intellectuals, who five centuries ago captured the multifaceted Chinese civilization with the eagerness to engage, not to impose values and views. Some of these intellectuals were Southern Europeans. One of them was Juan Gonzalez de Mendoza, whose The History of the Great and Mighty Kingdom of China and the Situation Thereof was published in Spanish in 1585 and reprinted dozens of times in main European languages over the following decades. Indeed, during the 16th and 17th centuries, emerging Spanish sinology was pioneering the transmission of Chinese thought to the West, with great repercussions in 18th century's Age of Enlightenment, one of the most prolific periods of Western thought.
Diego de Pantoja (1571-1618), who lived in China for 21 years, 17 of which were spent in Beijing, could speak and read Chinese, exchanging knowledge and wisdom with his Chinese counterparts in various disciplines, including mathematics, music, geography, linguistics, philosophy, and literature. Along with the well-known Italian Matteo Ricci, they were among the very few Western pioneers of Europe-China dialogue between civilizations.
In the words of former Chinese Ambassador to Spain Lü Fan, who praised the significance of the Spanish scholar Diego de Pantoja in connecting the two countries and civilizations in 2018, on the 400th anniversary of his death, he was "capable of overcoming the barrier between two hitherto unknown worlds."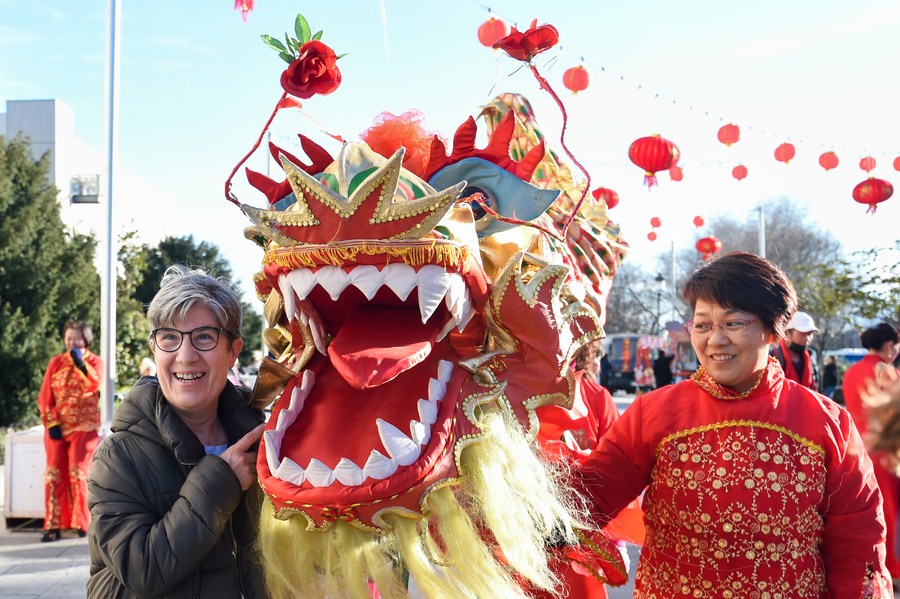 Cultural and cross-cultural factors permeate everything. Even in joint ventures established in the business world, constant and personal contact between partners is essential. The titanic effort to enhance the connectivity between countries is based on and can also improve the understanding between cultures. In this spirit, the speech delivered in 2014 by Xi Jinping at the UNESCO headquarters in Paris stands out. In the speech Xi stressed the importance of maintaining and reinforcing exchange and dialogue between cultures.
Upgraded bilateral ties
Six years ago, before the COVID-19 outbreak, Spanish state ports authorities led a trade mission that presented the Spanish offer at the Transport Logistic China, an international trade fair for logistics, telematics, and transport, held in Shanghai. The ports of Algeciras, Barcelona, Bilbao, Cartagena, Huelva, and Valencia were represented in the pavilion, together with major shipping companies and renowned established port operators such as MSC, Hutchison, COSCO and Hanjin. Their goal was to promote themselves as part of the Belt and Road Initiative in the Mediterranean. And specifically, they presented Spanish ports as the ideal alternatives for a better and faster connection between China and Europe. During the trade fair they explained that going through Spanish ports can save four days when entering Europe, much shorter than traveling through large and traditional northern European ports in the longer route leading to Amsterdam and Hamburg.
Therefore, if Spanish representatives' figures and data are carefully assessed, it would be recognized that the significant savings in freight would also contribute to reducing environmental impact. In my opinion, such a decision would become the maritime equivalent of the current Eurasian Yiwu-Madrid railway line that celebrates its eighth anniversary this year.
It is notable that during the bilateral meeting between Spanish Prime Minister Pedro Sánchez and Chinese President Xi Jinping, held last November during the G20 Summit in Bali, Indonesia, both leaders recalled Xi's successful visit to Spain in November 2018, during which Madrid and Beijing agreed to further strengthen their comprehensive strategic partnership, which was sealed in 2005. Madrid's communiqué stressed that both sides would take the next Spanish presidency of the EU in the second half of 2023 as "the opportunities for both countries" to reinforce cooperation. The statement is consistent with China's readiness to work with Spain to take the existing comprehensive strategic partnership status to a new and higher level.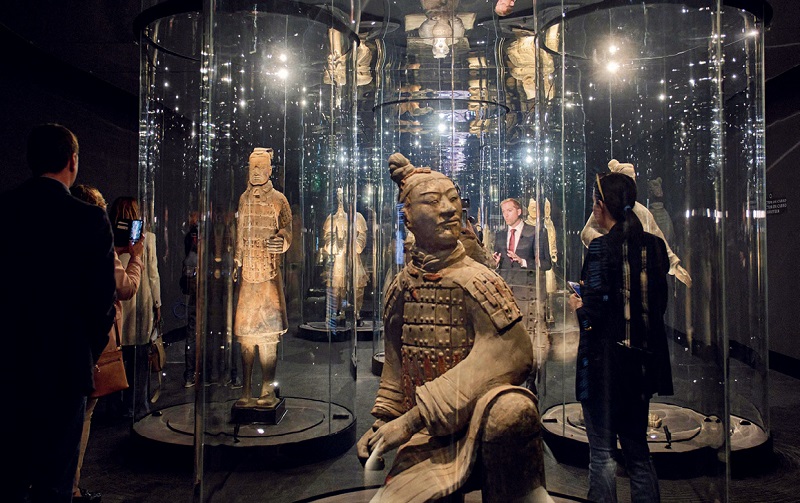 Cooperation across the oceans
From the historical and cultural perspective, the Spanish have more to review and find their original passion for exchanges. Five-hundred years ago, Miguel de Cervantes, the greatest master of the Spanish language and one of the classic Western writers, had two complementary dreams. One was his desire to settle down in the America discovered by Christopher Columbus in 1492, to expand his worldview. The other was his avant-garde intention to move to Beijing to learn about the fundamental civilization of East Asia and teach the Spanish language there. In the end, Cervantes, Don Quixote's author, did not fulfill these dreams, but it is apparent that he has inspired his millions of Latin American readers that when they look at China today, from the other side of the Pacific, even though the great distance is still there, they share his passion to overcome the distance and discover the unknown. It should be noted that nowadays on the American continent, a significant proportion of Spanish-speaking countries have China as their largest trade partner, while at the same time taking part in the Belt and Road Initiative.
Last November Spain cemented its position as having the longest high-speed rail network in Europe. The Spain-China joint development of sustainable railroads in third world markets, such as in Latin America or in Africa using green energies, is also a chance to broaden their cooperation. These ideas, circulating among strategists and entrepreneurs from both sides, are in tune with the positive bilateral ties during the last five decades, with bilateral trade volume jumping from just US $12 million in 1973 to about US $51.1 billion in 2022 and still growing.
There are currently around 6,000 Spanish companies trading with China, and main Chinese multinationals, like Alibaba, Huawei, ZTE, and Xiaomi, among others, are providing useful services to Spanish citizens and advancing start-ups. The more than one million Chinese tourists visiting Spain prior to the pandemic is sooner than later expected to return in even bigger numbers. A permanent Chinese community of around 200,000 people living in Spain, 40,000 Spaniards having learned the Chinese language throughout the last decade, plus Spanish learners in schools across China, are some of the human backbone bases of our ties. China-Spain relationship, from a civilizational perspective, has spanned centuries, and at a diplomatic level, was reinforced when on March 9, 1973, the two countries signed in Paris the joint communique to establish diplomatic relations. Ever since, Spanish policy toward China has been politically bipartisan.
Augusto Soto is director of the Spain-based Dialogue with China Project.