Sri Lanka Gets Closer to IMF Funds After China Support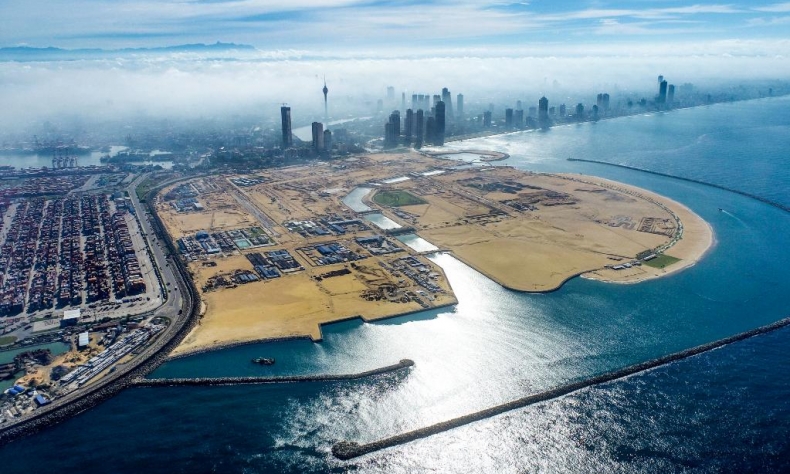 China reaching a preliminary agreement with Sri Lanka, before the group of major creditors signing a MoU has taken the country's other foreign creditors entirely by surprise and has brought shame upon the U.S., India and Japan who were blaming China for no reason.
Last week, International Monetary Fund (IMF) staff and the Sri Lankan authorities have reached a staff-level agreement on economic policies to conclude the first review of the 48-month Extended Fund Facility (EFF)-supported programme. Sri Lanka will have access to Special Drawing Right (SDR) 254 million (about $330 million) in financing once the review is approved by IMF Management and IMF Executive Board.
This agreement comes against the backdrop of China's calculated move similar to a chessboard strategy by reaching a preliminary agreement with Sri Lanka on Chinese debt restructure in late September. On October 11, the Government of Sri Lanka confirmed that it had completed its debt restructuring negotiations with the Export-Import Bank of China (EXIM), as an official creditor covering about $4.2 billion of outstanding debt.
Commercial debt, multilateral or multilateral development bank (MDB) claims and bilateral debt are all playing major roles in Sri Lankan debt, where bilateral debt accounts for 31 percent, MDBs 27 percent and commercial (majority ISBs) 42 percent. And more than 80 percent of Sri Lanka's foreign debt is owned by Western financial institutions, Japan, and India. China held about 10 percent of Sri Lanka's external debt as of the end of last year.
Even though numerous Western political leaders and media outlets blame China for Sri Lanka's debt, academic research provides that it was not Chinese debt alone that entrapped Sri Lanka in debt and has discredited the so-called 'Chinese debt trap' argument.
Nevertheless, in order to meet IMF conditions, Sri Lanka started negotiating last September with its bondholders and key bilateral creditors – including China, Japan and India to move forward on a $2.9 billion IMF bailout. Japan, India and France have announced a common platform for talks among bilateral creditors to coordinate the restructuring of Sri Lanka's debt.
However, China pursued a separate bilateral talk. China is not a Paris Club member, and therefore there is no mandatory requirement to follow Paris Club-like policies. The financial framework with Paris Club creditors and the framework with China is very different. China assured Sri Lanka repeatedly that it would help Sri Lanka in its own way to overcome its current economic crisis by bringing in investments to support an economic boost. And China's investment in Sri Lanka under the Belt and Road Initiative (BRI) has effectively promoted economic and social development in Sri Lanka.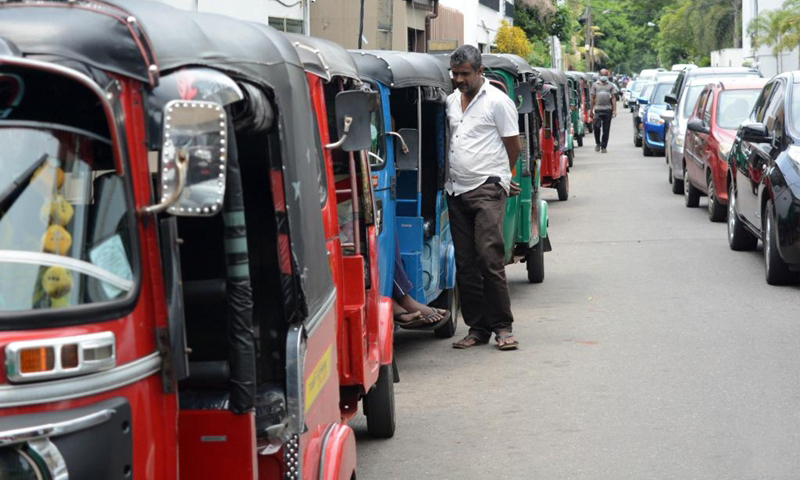 The group of major creditors, including the United States, France, Japan and India are promised to sign a memorandum of understanding (MoU) with Sri Lanka during the International Monetary Fund and World Bank meetings held in Marrakesh, Morocco on October 12-13. However, they failed to do so, and were planning to blame China for the delay in restructuring Sri Lanka's debt and pressure China to get on board.
However, China has taken the front seat in Sri Lanka's external debt restructuring process by entering a preliminary debt deal with the Sri Lankan authorities. China also has provided a financing support document to Sri Lanka in a timely manner and helped Sri Lanka obtain loans from the IMF in March 2023.
China also affirmed that China would continue to support its financial institutions in conducting friendly consultation with Sri Lanka to reach early agreement on the treatment of debts related to China in a joint Statement during the Sri Lankan President Ranil Wickremesinghe's visit to attend the third Belt and Road Forum for International Cooperation in China from October 16 to 20, 2023 at the invitation of Chinese President Xi Jinping.
China reaching a preliminary agreement with Sri Lanka, before the group of major creditors signing a MoU has taken the country's other foreign creditors entirely by surprise and has brought shame upon the U.S., India and Japan who were blaming China for no reason. The U.S. and other Western countries should end the blame game and take more responsibility to pressure Western private lenders to ease loan repayment requirements for low-income countries to tackle their debt crisis. China calls on multilateral institutions and commercial creditors to participate jointly in Sri Lanka's debt restructuring and share responsibilities fairly.
China has also shown its traditional friendship with Sri Lanka by reaching this agreement before President Ranil Wickremesinghe's visit to China. Sri Lanka commended China for its support to Sri Lanka to ease financial difficulties. The long-standing friendly exchanges between the two countries have shown that they have always adhered to the principles of mutual respect, mutual understanding, mutual trust and mutual support.
There is a growing realization that the IMF has benefited rich countries instead of poor ones. Despite being founded by more than 40 countries, the fundamental principles of the IMF and the World Bank have promoted the interests and ideology of the U.S. and a few other Western European countries by imposing strict and additional conditions on providing assistance for other countries. The IMF and World Bank's leadership is limited by the powerful nations that control them.
Therefore, the Global South demands change that the voting power share reflects the sizes of their economies. Otherwise, the Asian Infrastructure Investment Bank (AIIB) and The New Development Bank (NDB) will take the lead in supporting the Global South.
That's the reason the head of the IMF Kristalina Georgieva has recently backed reforms that could eventually give China and other emerging countries more voting power within the fund, warning of 'devastation' if the institution remains without adequate financial resources to aid struggling countries. Kristalina also called for the IMF to better represent changes in the global economy over the past decade, which include the rise of China.
The article reflects the author's opinions, and not necessarily the views of China Focus.