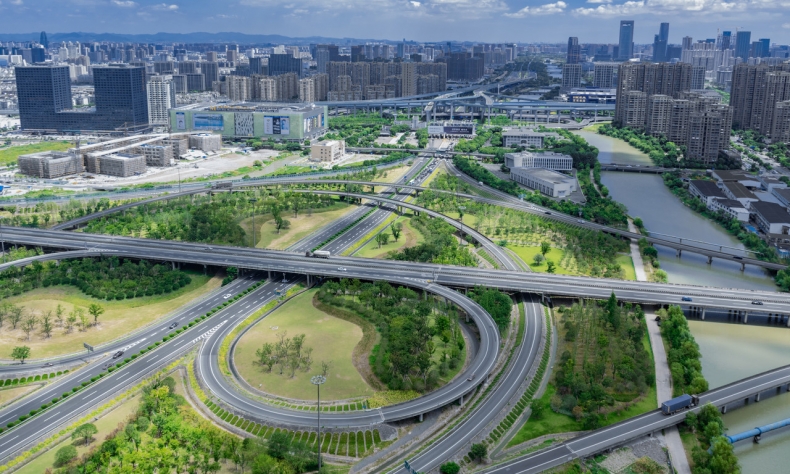 Strengths of China's State and Governance Systems in the Eyes of Foreign Political Party Leaders
What do they think of China's State and Governance Systems?
 "Since its founding, the Communist Party of China (CPC) has been working for the wellbeing of the people, and performed well in this regard. Building on existing achievements it continues the effort to meet people's ever-growing needs for a better life," Minister of the International Department of the CPC Central Committee (IDCPC) Song Tao said at a recent conference on November 21, 2019, in Nanchang, capital city of Jiangxi Province. One of the IDCPC's serial conferences on stories of the CPC, this meeting discussed the mission of political parties through focusing on Jiangxi's achievements in implementing Xi Jinping Thought on Socialism with Chinese Characteristics for a New Era. More than 300 leaders and representatives of political parties from over 60 countries were in attendance.
About one month before the conference, the fourth plenary session of the 19th CPC Central Committee was convened and adopted a decision on some major issues concerning how to uphold and improve the system of socialism with Chinese characteristics and advance the modernization of China's system and capacity for governance. The main purpose was to provide a better institutional guarantee for improving people's lives.
The people-centered development philosophy
The decision summarized the strengths of China's state and governance systems in 13 aspects. One of them is the country's people-centered development philosophy in its path for common prosperity, which has ensured the continuous improvement of people's livelihoods.
"This province (Jiangxi) shows very strong growth. Behind it you can see the role played by policy and you can see the decision-making procedures. That means there is a philosophy, which focused on the happiness of the people, and it has led to the results," vice chairman of the Hungarian Parliamentary Legislative Council Bajkai Istvan told China Today on the sidelines of the IDCPC conference. He indicated that it also means the CPC is a successful ruling party.
"What's our mission? This is always a question for any political party in the world," Istvan said. In his view, the people-centered development philosophy has been embodied in all aspects of China's governance. People have the central position in China's political way of thinking, which is the most important lesson he learned in China.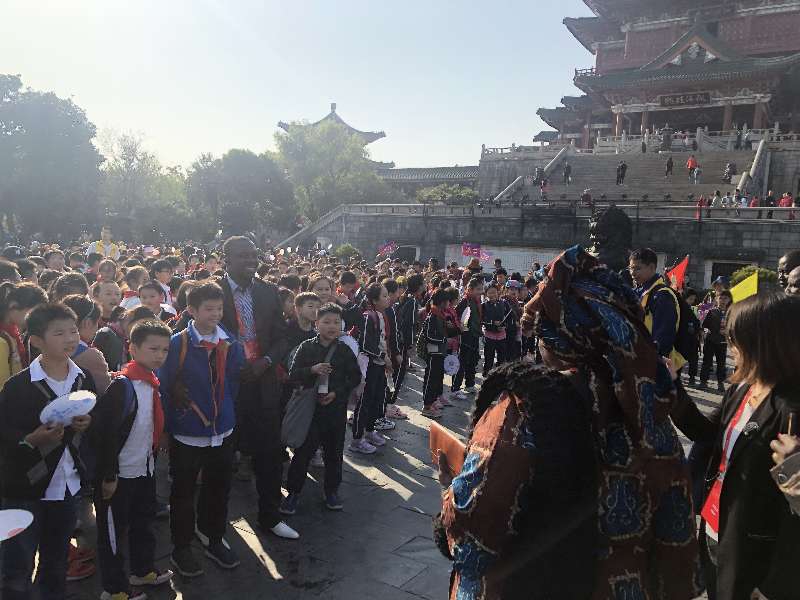 In fact, wholeheartedly serving the people is a basic requirement for Party members prescribed by the CPC Constitution. The report delivered by General Secretary Xi Jinping at the 19th CPC National Congress also declared, "The original aspiration and the mission of Chinese Communists is to seek happiness for the Chinese people and rejuvenation for the Chinese nation."
"For political parties from Europe, I think it's a very important issue for them to learn how the CPC approaches the people. They try to do the best they can, and they try to find out what the people's needs are. I think this is the future of human society, not just in China, but everywhere in the world," said Istvan.
China's people-oriented approach has also inspired Matevz Frangez, a representative of the Slovenian Social Democrats, former member of National Parliament of Slovenia. "We live in a time where politics is often regarded as something nasty, something dirty. Maybe this is another image American culture projects onto the world. People are dissatisfied with how things are done in politics," Frangez told China Today. What he saw in China has refreshed his outlook and made him think about why political parties exist. "I believe every big social change in human history happened because people organized and cooperated to achieve a certain goal. So it is very refreshing to remind ourselves that this goal should be the happiness of everyone, and the possibilities of an individual and the community to arrange the conditions for progress for people's wellbeing. I really believe in that. This is not a utopia, [but] I believe that this can be achieved. And what we see in China has proven that."
Learning from China
Since its reform and opening-up policy was launched, China has become the world's second largest economy. In particular, over the past several years, owing to its political stability and effective measures, the country has seen a better ecological environment and people's increasing sense of fulfillment, as well as a decisive progress in the poverty alleviation drive. It's expected that all poor people in China will be lifted out of poverty by the end of 2020. All this has definitely captured the world's attention. More and more delegations of foreign political parties have come to China in recent years, in their eagerness to know how China made these achievements, what they can learn from China in terms of policy making and governance, and how China's traditional culture and values play their role in the country's development.
Vice Chairman of the Progressive Party of Serbia Marko Djuric indicated at the conference that being inspired by the CPC's practices in maintaining close ties with the people, "We decided to introduce mandatory quotas for our party officials to speak to a certain number of people (in a certain period). Every senior official has a duty to receive and speak to ordinary citizens in order to make the party closer to the people." Also the ruling party, the Progressive Party of Serbia, learning from China's experience, has fought against corruption and organized crime. "In fact, it has brought us greater investments as a result of better governance. We have managed to attract 56 percent of foreign direct investments in the Balkan region last year (2018) because people want to come where you have a stable and peaceful environment and where everything is secure," said Djuric.
What has inspired Amirah Kaca Sumarto, a member of the Party of Functional Groups in Indonesia and also the vice chair of Young Women's Organization, is the CPC's zero tolerance on corruption. "I think that is something that all countries should also do because a great government can only exist with integrity and honesty. With integrity and honesty we can build an efficient and high-performing government," she said.
During her stay in China, Sumarto also got to learn how China has been able to formulate an economic system and model that is suited to its history, culture and people. She confessed that she is keen on learning how the socialist market economy with Chinese characteristics runs. "Hopefully that gives me an inspiration about how every country should be able to dig deeper into their characteristics to build a model that works for them," she said. Sumarto is also impressed by China's practices in ensuring equality of welfare and opportunities to everyone, as well as China's policies of encouraging technical innovation.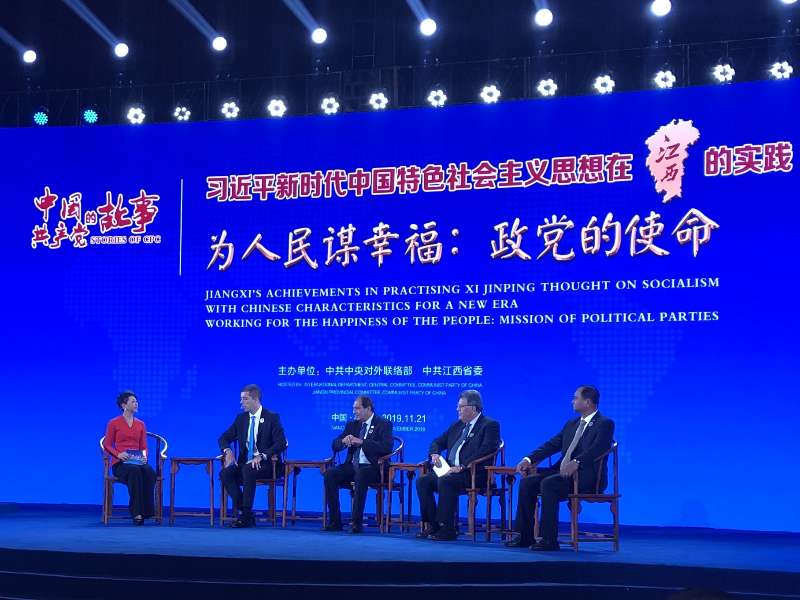 What has intrigued the director general of the Chad Press Agency, Nartamadji Assingar, is the CPC-led multiparty cooperation and political consultation system. "Under the system, the government and people become a closely-bound integral whole, instead of a superior and subordinates. I think consultation enables wise decisions, and it is also good for the ruling party to perform its duty and mission," Assingar told China Today.
What's inspirational for Matevz Frangez from Slovenia is the Chinese way of thinking. "I like this Confucian style of thinking that everything should be in harmony. It can be seen in the way things are done, for example, the stories of Jiangxi we heard today, orange planting, the river preservation, or keeping biodiversity in the Poyang Lake," said Frangez. He thinks China's traditional cultural concepts have also been embodied in its foreign policy and international relations. "China is setting its own development and social model, but at the same time, not exporting its model because of the belief that every country, every nation, should develop its own way of doing things in order to meet the requirements, the culture, the natural and other conditions of each country."
China's governance also reflects the Chinese value and logic in Frangez's view. "There is a philosophical aspect of doing things in the Chinese way. It has its foundation in the belief that democracy is not just about having the right to vote, but also about how to enable people to participate in governance. I can see that the decision-making process and the implementation of those decisions are remarkable and very efficient," he said.
The magic code behind China's success
"Whenever visiting China, members of African delegations always ask the same question 'why has China developed so fast?' African countries are also trying to improve people's lives, but we feel it's really hard," a member of the Central Committee and Director of the Political Training Center of the MPLA (The People's Movement for the Liberation of Angola) Domingos Paulino Dembele told China Today.
Dembele ascribed China's success in development to its systems and institutional strengths, strict discipline of the CPC, rule of law, the country's unceasing exploration of a development path suitable to its own conditions, and its adherence to the socialist system. "I think the strong point of the CPC lies in its ability to explore a unique development path suitable for China and make theoretical breakthroughs about socialism," said Dembele. He indicated that the development momentum in the places he has visited in China all proves the success of socialism with Chinese characteristics. "China has devised a successful new model for the socialist system, and made important contributions to the world through its development," he said.
Bajkai Istvan from Hungary is also keen to find the magic code behind China's success. "China is a fantastic success in this world, which somehow is puzzling for politicians in many Western countries," Istvan told China Today. He thinks China has succeeded in balancing the private and the public interests, which he accredits to the CPC's people-centered way of thinking. "The CPC can represent all interest groups and find harmony between them. So I think socialism with Chinese characteristics in the new era has found the right way."
At the conference, Rithy Kim, a member of the Central Committee of Cambodian People's Party and vice governor of Kandal Province, emphasized the importance of peace and stability for China's development. He indicated that the story shared with delegates by the farmer Deng Daqing from Ruijin about how he rose out of poverty assisted by local government touched him deeply "All this prosperity can only happen with political stability and peace. We need to realize that political stability and peace is the foundation of prosperity," said Kim.
For Matevz Frangez, China's long-term planning has also played an important role in its success. "In Jiangxi, huge social, economic, and environmental progress has been made within just a few years, but probably with a long-term approach. Only a long-term strategic way of thinking can do things like this." He said this way of thinking is something that is perhaps missing in the European political culture, especially his country, Slovenia, where it seems that demand is for instant solutions, instant successes, and instant results.
"But because we do not plan strategically for the long term, we actually do not achieve any substantial progress," he said.
Source: China Today